It's time for a new Jen Nails It Pinterest Challenge!
If you are new to JENerally Informed let me take a minute to introduce you to what this is.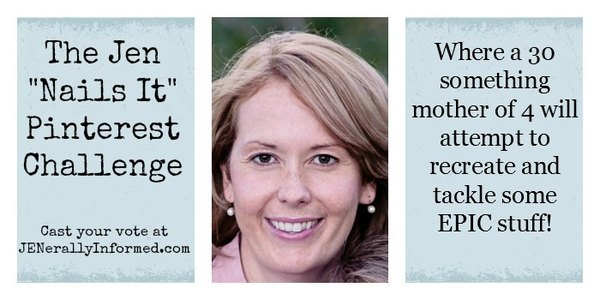 About 5 months ago I began a new series where I test out projects, crafts and DIY beauty treatments you can find on Pinterest. To date I have totally nailed a cute Santa picture of my baby, Avengers cupcakes and a full southern dinner (even though I'm a Hispanic girl). There was also the epic time this summer that I turned my feet smurfy blue with my Listerine foot soak.
It has been a few months and it is time for a new challenge! Aren't you excited?
I have shared my love affair with pumpkin before during my Pumpkin Palooza, but I thought it was time to see what other things you could use pumpkin for besides cooking.
Recently my sister went to a beautician who told her that pumpkin is one of the best facial materials ever. Hmm this is very intriguing…
So off I went to find a recipe on Pinterest that I could use to make a facial.  It was a little difficult as there were quite a few variations on making this, but I found a fairly simple recipe that looked like it would work.
So let me introduce you to Jen's version of a pumpkin facial mask!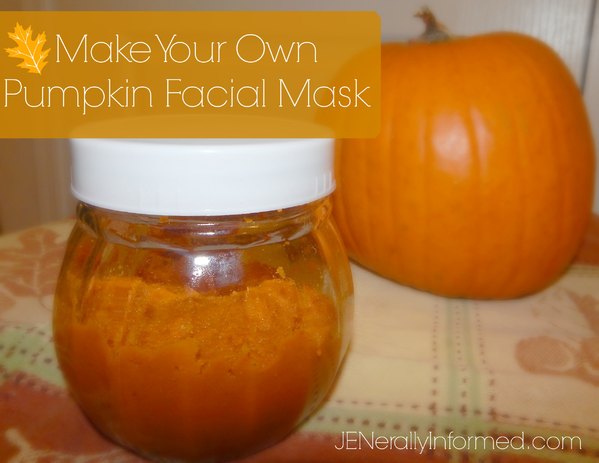 Making this is fairly easy.
You need 1 tablespoon pumpkin (canned is fine)
1 tablespoon honey
Mix the ingredients together and apply to your face.
Let it sit for 10 or 15 minutes.
You might become bored while waiting, so I suggest applying it to your children's faces. Of course making sure to document the experience with pictures.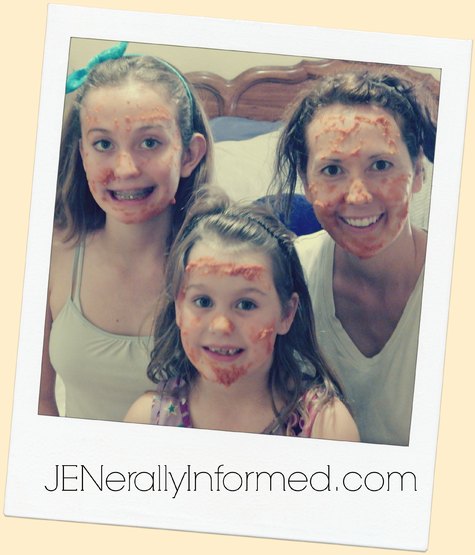 After trying this we would have to say that I totally NAILED IT and this actually does work. My face feels soft and moisturized. So for any of you pumpkin naysayers out there, this ought to seal the deal, pumpkin is one of the earth's most perfect ingredients!
If I were to do it again, which I will, I would add one 1/2 tsp Greek yogurt in order to have it more completely cover your face and stay there.  Plus the yogurt has more Alpha Hydroxy acids in it that would do nicely as a facial  treatment.
Stay Happy! Stay Informed!
Love,
Jen

Go ahead and share this post, you know you want to!