This week my daughters and I went shopping, and to our surprise and much glee, Fall and Halloween were everywhere. Never mind that is 107 degrees here, one look and I wanted to buy all the flannel and orange Fall awesomeness and snuggle on down!
My youngest daughter saw all of the cute ghostie things and said she did not have any solid ghost headgear to wear. I was like what, wait hold up, we don't have any ghost headbands?! We literally have dozens of headbands, but upon inspection, sure enough, we have cute monsters, owls, and more, but not a ghost in sight….
So knowing that my craft cabinet had most of what we would need to make a cute headband, we went to work on a quiet afternoon. She did all of the cutting and applying of puffy paint. I only handled the glue gun. Our ghost headband turned out so cute, that I wanted to share how to make one in case your headgear is also sadly lacking in ghosts!
Take a look at how cute the headband turned out. We spent no more than 15 minutes total pulling it together, and it is a perfectly kid-friendly craft!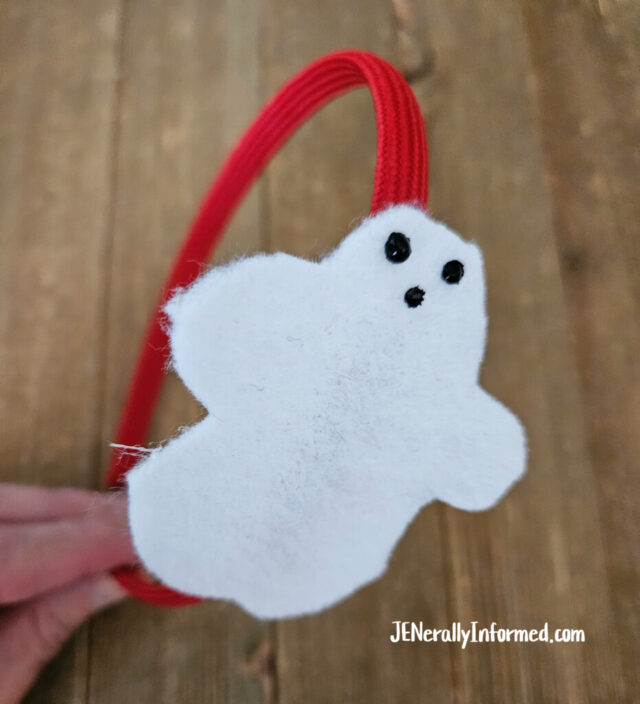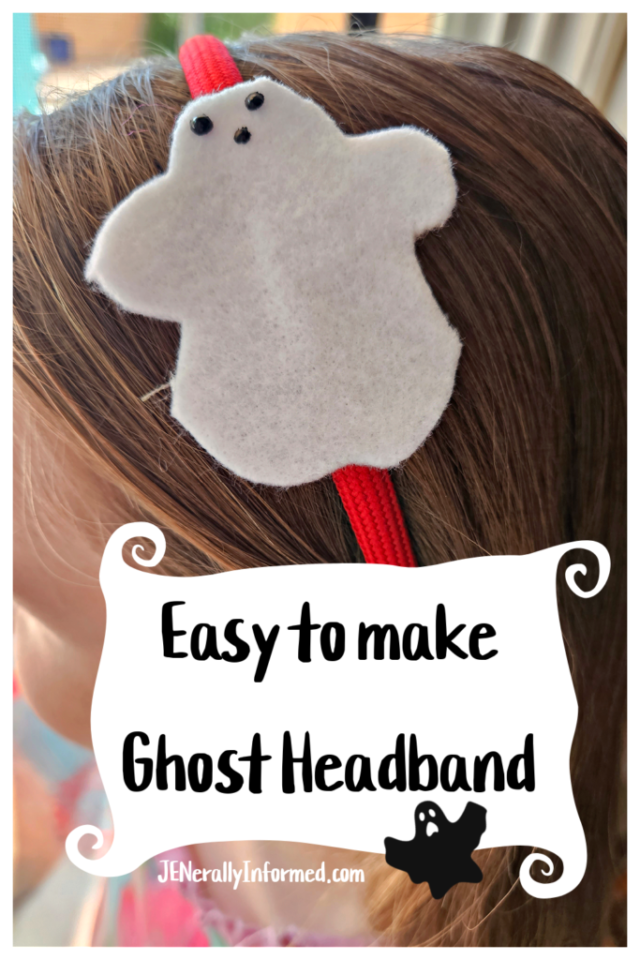 Materials:
Most of your materials can come from your local dollar store and should be pretty inexpensive.
Some white felt, a headband in a color of your choice (my daughter chose red since it was more "spooky"), some black puffy paint, and a pattern. I will share the pattern I used so that you can print it up. Pattern.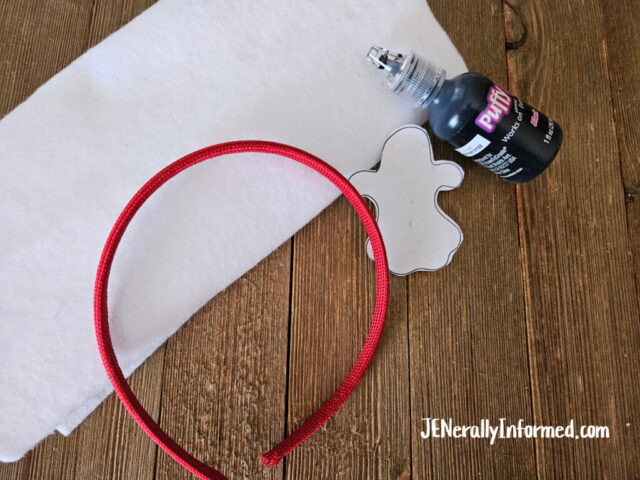 How to make it:
Cut out your ghost shape using your pattern. Flip the ghost over to the untraced side and add eyes and a mouth with puppy paint.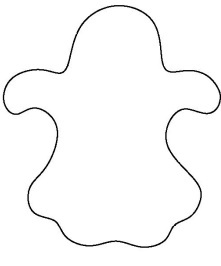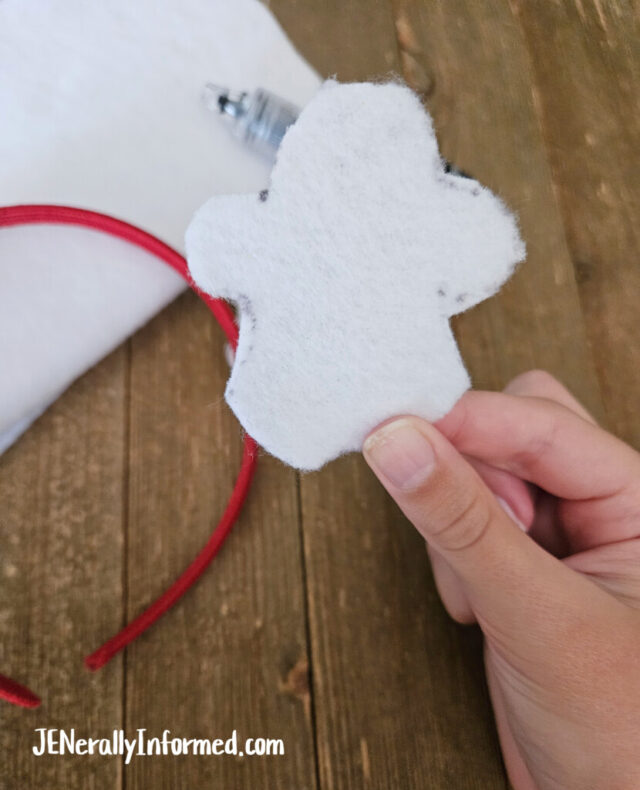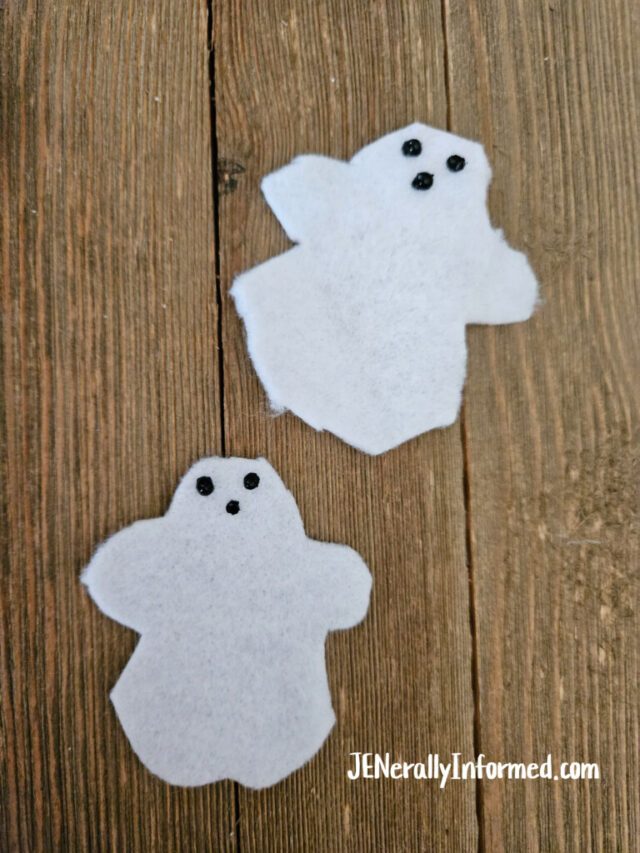 Then apply your ghost with hot glue to a headband, and voila!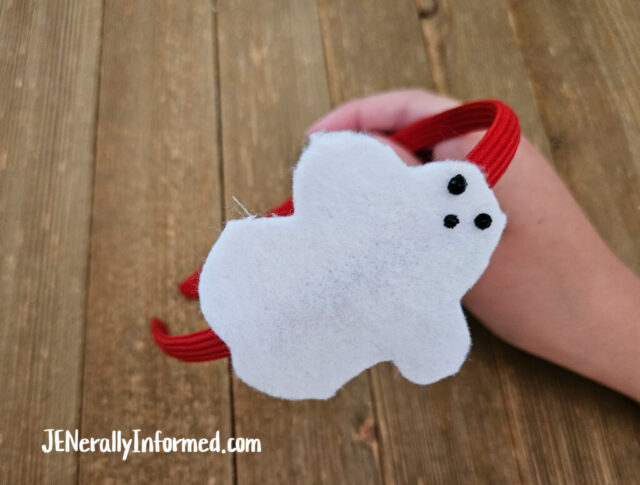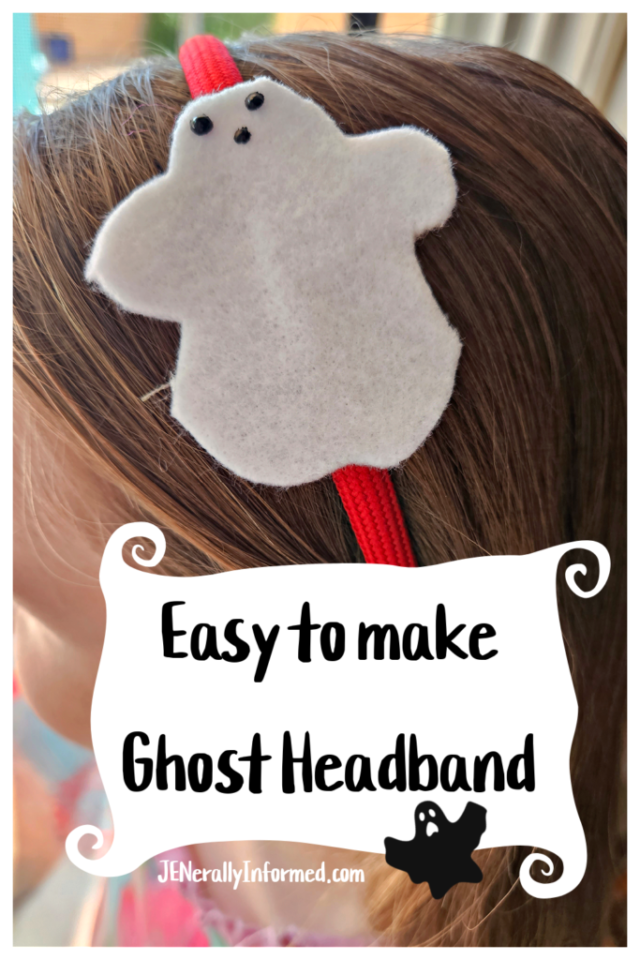 Super cute, right?! The model is even cuter for sure!
Thanks for stopping by! I hope you are getting excited for Fall! Here we go :)



Love,
Jen

Go ahead and share this post, you know you want to!