Last weekend our family escaped the blistering southern AZ heat for a cabin in a beautiful and charming little forested community. Right down the street from where we were staying, a new restaurant had just opened up. We stopped by and ate everything, literally. Including a watermelon smoothie that we all fell in love with. My girls now based on their love for the cooler weather and this particular smoothie, wanted to uproot and move to this community straight away.
Since we have jobs and other responsibilities not in this community, my husband and I promised we would at least figure out how to replicate this delicious smoothie recipe.
I am happy to say we did master making a version of this smoothie, and now I get to share it with all of you!
I have never made a smoothie with watermelon before, but now, I think this will be a regular during watermelon season. Especially, because you know when you get to the end of the watermelon where the pieces are a little too soft to eat, but they aren't bad? Well, that is the time to pop those watermelon pieces into the freezer and use them to make this smoothie!
Watermelon and Strawberry Sunshine Smoothie!
So let me introduce you to my own creation of a Watermelon and Strawberry Sunshine Smoothie!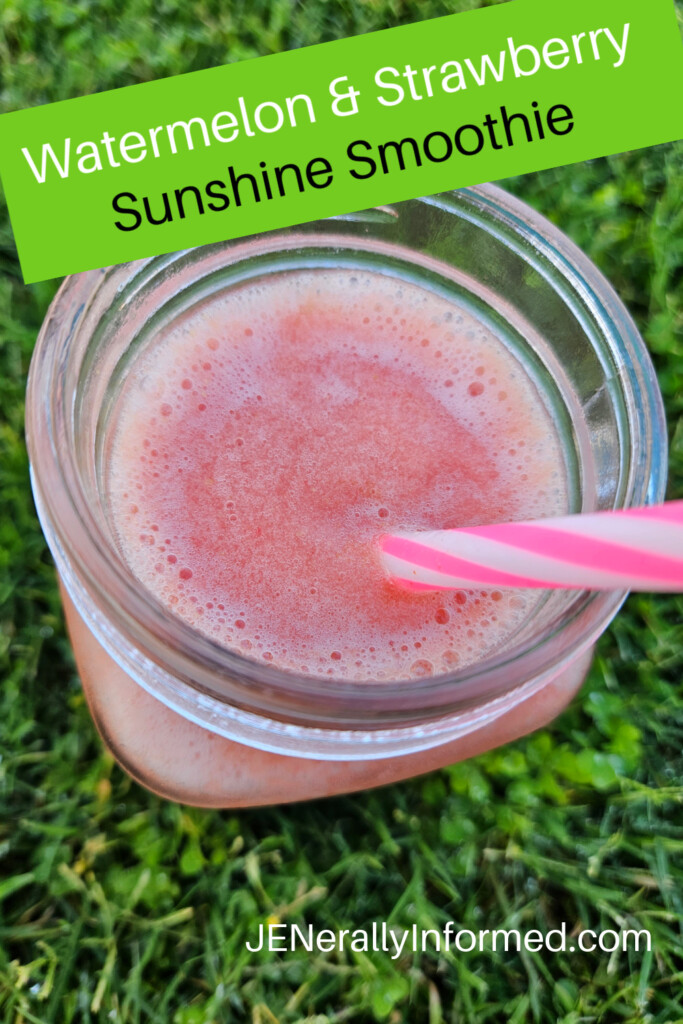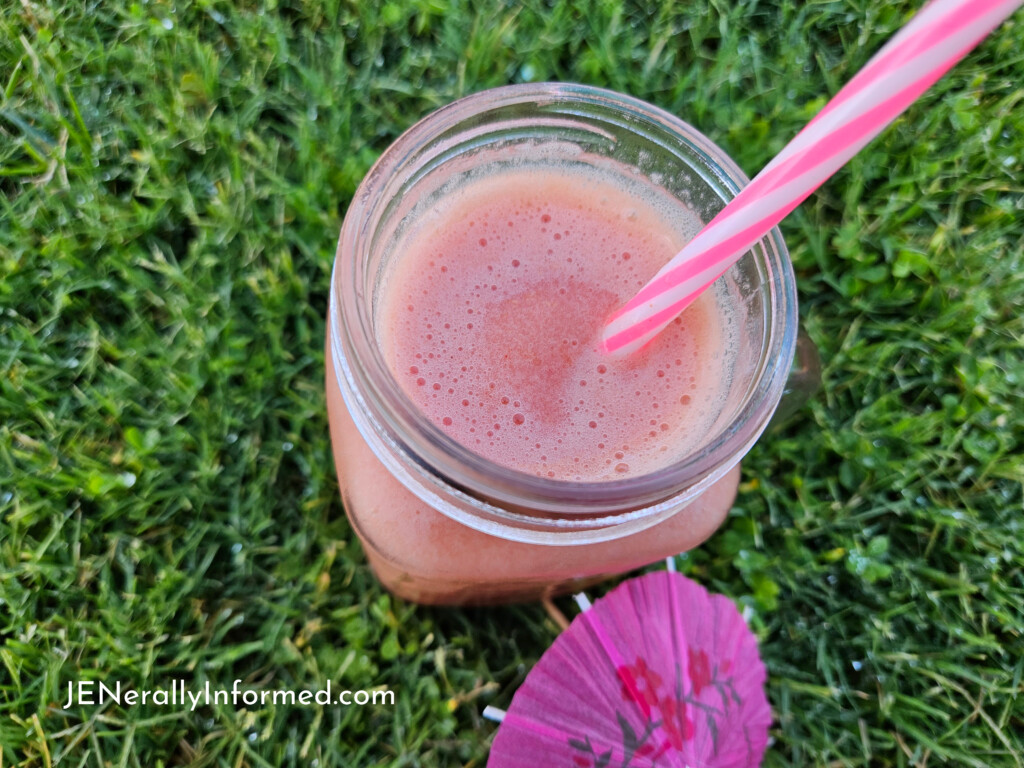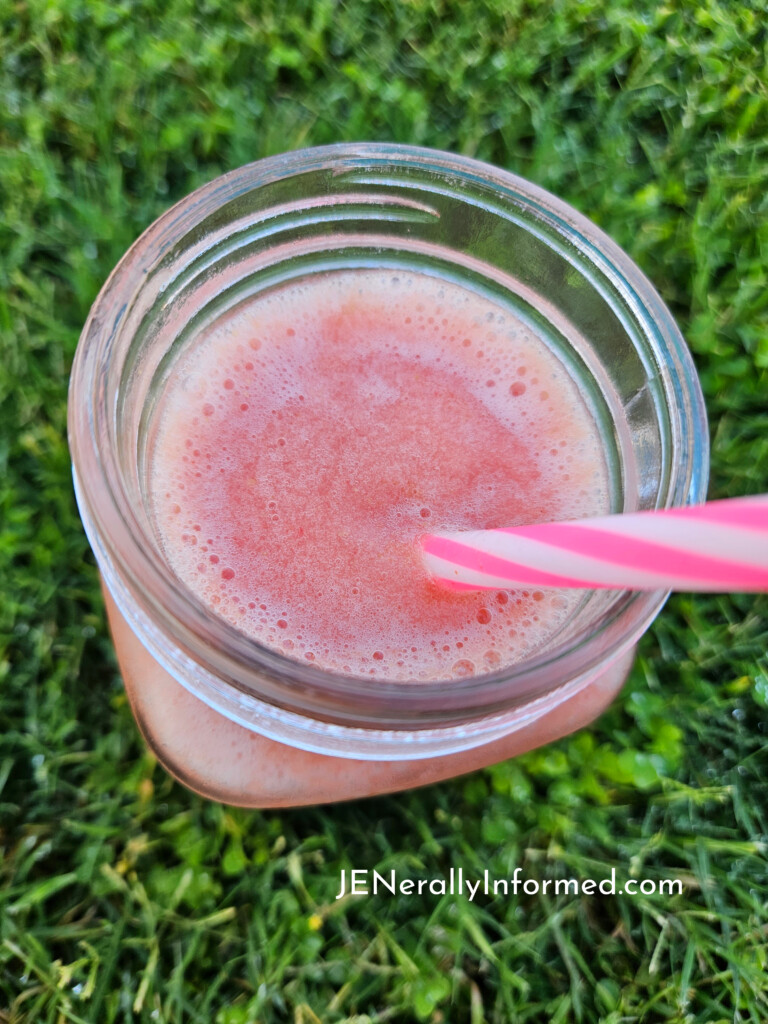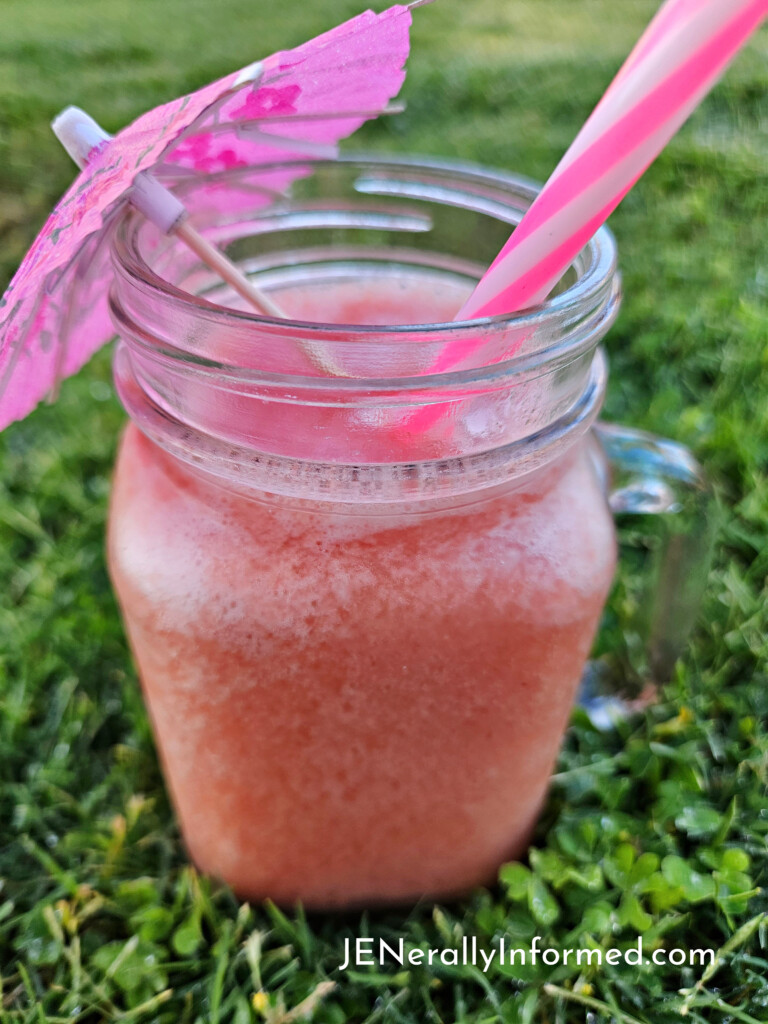 Here is what you need to make this smoothie:
Pop all of the ingredients below straight into your blender.
1 – 1 1/2 cups fresh or frozen strawberries
1 – 1 1/2 cups cup fresh or frozen watermelon
1 tablespoon agave
1 tablespoon frozen orange juice concentrate
1 cup of water
1 cup of ice cubes
Blend until well mixed. Serve and enjoy!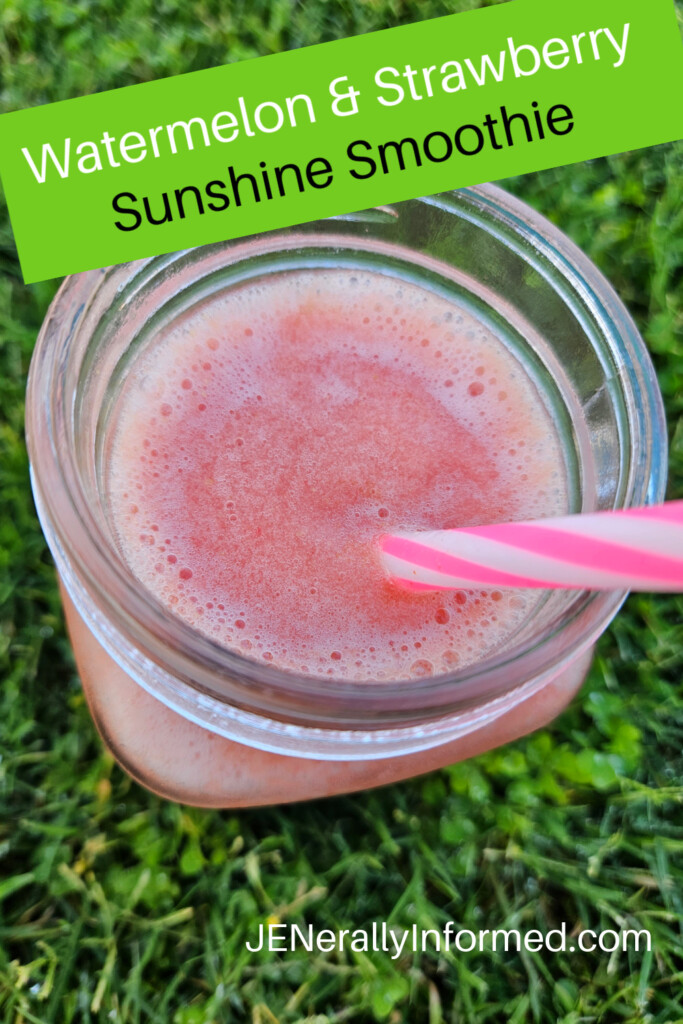 Thanks for stopping by and happy summering not simmering!
Love,
Jen

Go ahead and share this post, you know you want to!