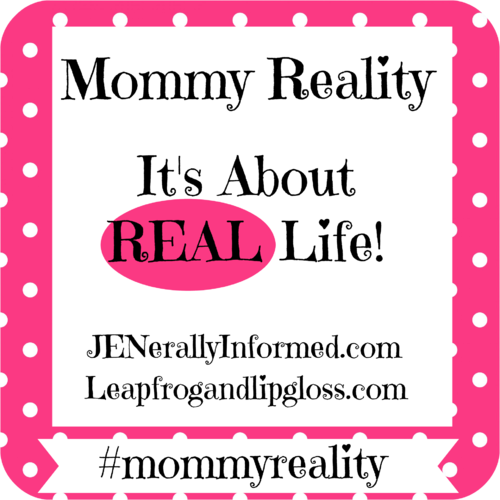 Two weeks ago I had just stepped into the shower to enjoy a few minutes of me time when one of my children ran into the bathroom screaming that there was a fire in the kitchen!
With shampoo still streaming from my hair I quickly grabbed my towel and ran down the stairs. I am sure that battling a kitchen fire in such attire was just one example of one of my "best"  ideas…..
As I ran I could smell that there was indeed a definite smokey air to the house. Upon reaching the kitchen I was greeted by my husband who said that the dishwasher had indeed caught fire somehow. I asked if something had melted inside on the heating/drying element and he said that no the machine had actually just started smoking and spewing during the dry cycle.
Nice. Has this ever happened to anyone else or am I just that lucky?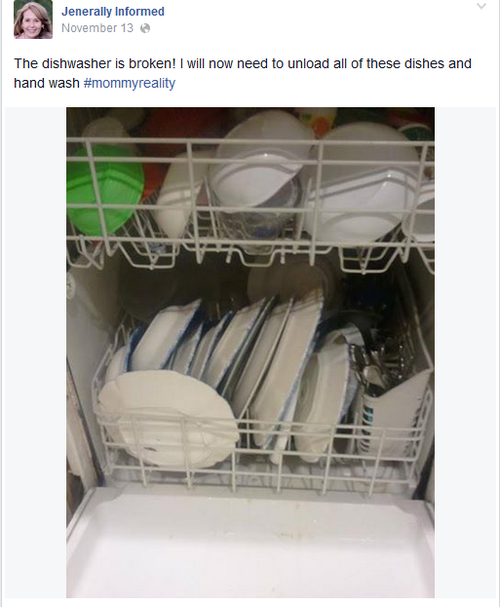 Anyway, one Black Friday purchase later and I am the (almost) proud new owner of a dishwasher!! Hopefully the dishwasher should be delivered this week. Two plus weeks of washing and drying the dishes for a family of 6 has made me realize that I would have made a terrible homemaker in the pre-appliance era.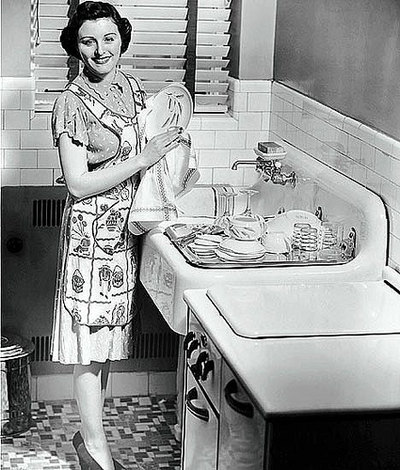 I can assure you I did not look this put together or happy as I washed my sink(s) full of dishes!
In other Mommy related news that just can't be made up……
Last night my little Rebekah wanted to help me cut some oranges off of our citrus tree. All was going well until I asked her where my trimmers were.  As I cut she had been happily sweeping up a pile of leaves and putting them in the trash. Upon hearing my question she looked up at at me in shock and said, "Mommy I think I just threw them away!"
We both tentatively leaned over the lid of the garbage can and looked down into it's smelly wasteland wondering if it would be worth it to venture in to try and recover them.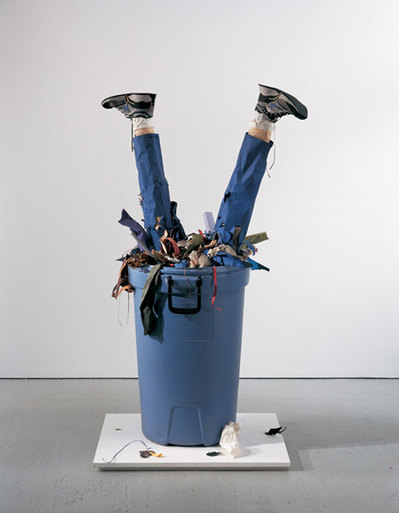 The answer was a certifiable NO and so it looks like I will also be needing a new pair of clippers for Christmas!
Huzzah for Mommy Reality!
Now it's your turn to come and share what you want need this Holiday season! You have 2 weeks to complete this challenge!
Don't forget to grab our super-nifty button!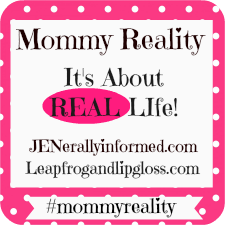 ✔ *By submitting your pic, you are giving the Mommy Reality Team permission to use your photo to create a special silly meme for you if you win! :). If you win and you're a blogger, you also have the to opportunity to be our co-host!
✔ **The Mommy Reality team and our special co-host are VERY diligent in pinning, posting, and sharing the link-up participation every week, so make sure to follow us on our social media channels so you won't miss out!
We encourage you to visit a couple other Mommy Reality participants in the link-up and leave meaningful comments! The best part of this link-up is that we're a community of real moms with a sense of humor about ourselves!