It's Friday, I'm in love!
Okay, finally a Friday song to kick out of our heads the song Jen put in the last Mommy Reality Post!
Anyway, welcome to Mommy Reality Challenge #24!
If this is your first time hearing about the Mommy Reality Challenge we are so glad you are joining this great community of moms who participate in our bi-weekly challenges that showcase all the fun, crazy, and sometimes overwhelming moments that are in every mom's life!
Please don't just read. This is an INTERACTIVE post! Come join in all the fun!
The Rules are Simple!
We will announce the theme
You will take a pic, post it to the social media account of your choice with the hashtag #mommyreality or write a post and then link it up to this blog post!
Then in two weeks, we will announce our favorites and award a meme to the winner!
Don't you just hate it when you can't daydream while brewing tea?
Don't you just hate it when you can't hang up the phone?
Don't you just hate it when you can't grab spices with your wrists?
It's so hard to eat popcorn when you're busy holding your drink :(

For last week's Mommy Reality Challenge, Jen, from the Mommy Reality Team, challenged us to share our Pet Peeves around the house! (Hence the awesome informercial gif introduction!)
There seemed to be an on-going theme with the majority of us loathing childproof containers!
The winning entry we chose was a situation that irritates us to no end…
The winner of Mommy Reality Challenge #23: Mom's Pet Peeves:
Lysa from Welcome to My Circus whose family tends to snatch her scissors and never return them (she even had to hunt them down to take this pic!). Here's your meme, Lysa and we hope you join us as the next Mommy Reality Co-Host!
The Runner-Up position goes to Amber from Our Charmed Life whose pet peeve is when she talks and no one listens. In fact, she has a house rule, "When you go in time-out, you stay there 1 minute per year you've been alive".
So…guess who was in time-out for 38 minutes for doing Amber's Pet Peeve recently?
Before we move onto our new Mommy Reality Challenge we want to give special thanks to Amber for co-hosting this challenge with us!
Don't forget to take a walk down memory lane to see all of the other #mommyreality memes on our tumblr page.
It's time for the next Mommy Reality Challenge!
Meet The Mommy Reality Team!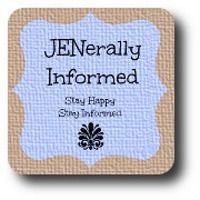 Jen from JENerally Informed: Blog | Facebook | Twitter | Google+ | Instagram | Pinterest
Celeste from Leapfrog and Lipgloss: Blog | Facebook | Twitter | Google+ | Instagram | Pinterest
And Introducing a NEW Mommy Reality Guest Co-Host:
Lauren from Motherhood and Beyond!
Blog | Facebook | Twitter | Google+ | Instagram | Pinterest | Bloglovin'
As a reminder, Lauren won our "What Mom Eats For Breakfast" Challenge. Lauren is a stay-at-home mom of three and enjoys the outdoors, traveling, and being creative! She incorporates all her hobbies into her blog, so you'll want to make sure to check it out!
Our NEW Mommy Reality Challenge Theme:
What Mom Wants Needs For Christmas
Way back in the day around, this time of year, sexist holiday shopping ads catered towards "What Women Want" for Christmas were abundant:
Growing up in the 80's and 90's, Celeste from the Mommy Reality Team remembers seeing TV ads, not quite as bad as the one above, but still thinking, "Wow, just kill me if I ever reach the point where I'm asking for a toaster for Christmas!"
Well… now that Celeste is a grown-up, she STILL feels that a gift related to one of her hobbies such as a gift card to Sephora or something fun and geeky would be the ideal Christmas presents. HOWEVER– she's started to admit that there are certain appliances and utensils around the house that she would actually feel a sense of relief (and some excitement) about receiving as Christmas gifts because they've been so neglected and are worse for wear, but various expenses have come up, so she hasn't gotten around to getting said items replaced and they've just become a thorn in her side.
For example, this knife block set is ancient and has seen better days. Some of the knives have broken or have gone missing. The point is, they weren't taken care of and nurtured as they should've been, so they're quite pathetic. Sometimes Celeste wonders why she even bothers keeping them at all, because at this point, they're so dull, it'd probably be easier slicing bananas with a baseball bat.
So what about you, fellow moms? Is there anything at all around your house that's become such a thorn in your side, you'd love to get it replaced for Christmas?
It's your turn to share!
You have 2 weeks to complete this challenge!
Don't forget to grab our super-nifty button!
✔ *By submitting your pic, you are giving the Mommy Reality Team permission to use your photo to create a special silly meme for you if you win! :). If you win and you're a blogger, you also have the to opportunity to be our co-host!
✔ **The Mommy Reality team and our special co-host are VERY diligent in pinning, posting, and sharing the link-up participation every week, so make sure to follow us on our social media channels so you won't miss out!
We encourage you to visit a couple other Mommy Reality participants in the link-up and leave meaningful comments! The best part of this link-up is that we're a community of real moms with a sense of humor about ourselves!