Hey! Quit staring at the loot and focus!
We mean… welcome! Hi everybody! We are excited to announce that it's our 20th week hosting the Mommy Reality Challenge! We are SO celebrating the occasion by throwing an epic giveaway for our Mommy friends! But before we do, keep reading because we have some stuff we need to talk at you about– a couple lil' changes and a reward to give out!
(*focus, focus… you can do it!*)
Meet The Mommy Reality Team!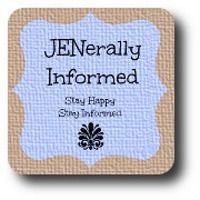 Jen from JENerally Informed: Blog | Facebook | Twitter | Google+ | Instagram | Pinterest
Celeste from Leapfrog and Lipgloss: Blog | Facebook | Twitter | Google+ | Instagram | Pinterest
If this is your first time hearing about the Mommy Reality Challenge we are so glad you are joining us and the great community of moms who are involved in our weekly challenges that showcase all the real, fun, sometimes overwhelming and crazy moments that are in a mom's life!
Please don't just read. This is an INTERACTIVE post! Come join in all the fun!
The Rules are Simple!
We will announce the theme
You will take a pic, post it to the social media account of your choice with the hashtag #mommyreality, then link it up to this blog post!
Then in two weeks, we will announce our favorites!
And now– Let's head back to last week!
Last week, Jen picked the challenge theme of "Before Mommy Was a Mommy" where we were instructed to dig deep and find photos of our hot bootylicious selves before we became old haggard pieces of frump.
-Jen posted a pic of herself and her prom date (Go look!)
-Celeste responded by posting a pic of herself… as Kelly Bundy? (Go look!)
-And a BUNCH of you responded by posting pics with your boyfriend can of Aquanet.
Such a tough choice this time, but we could only pick one winner! As usual, the winning pic gets a meme made out of it.
The winner of Mommy Reality Challenge #19: BEFORE MOMMY WAS A MOMMY:
Jennifer from The Deliberate Mom who submitted her 90's school pic via Instagram! Jennifer, you have lasers, you have bangs, you have guts. Here is your winning meme and this also means you get to join us in two weeks as our next co-host if you'd like! (We hope you will!)
Our runner-up favorite goes to Lysa from Welcome to My Circus Laugh and Learn because she clearly was the poster-child for how 80's teen girls wanted to look:
Hey, Lysa… someone's pining for you:
Thanks to all who participated in the "Before Mommy was a Mommy" Challenge, and a very special thanks to Kristen from Mommy in Sports for being our terrific co-host!
Giveaway Time
And now to celebrate 20 weeks of doing Mommy Reality, we pulled our loot together to throw an epic Mommy Reality Giveaway because we want to buy your love!!! Erm… We mean because we just plain think you're awesome and are grateful that you read our blogs and participate in our challenges.

The Goods:
Tori Amos Unrepentant Geraldines CD
OPI Brazil CopacaBabies Mini Nail Polish Collection
Revlon Makeup Bold Lacquer Length & Volume Mascara
$25 Marble Slab Creamery Gift Card
Pixi Shea Butter Lip Balm
$5 Charming Charlie Gift Card
WE LOVE YOU AND WANT TO TURN YOU INTO HOARDERS <3
How to Enter
There are lots of options on the Rafflecopter form. Two that you can participate in daily are: pinning the giveaway image at the very top of this post under the title and tweeting about the giveaway, so keep coming back!
How to get the most entries?
Participating by linking up in the Mommy Reality Challenge! We love to make new friends. If you're a mommy, please join in the fun! The new challenge is right under the Rafflecopter so keep reading! Giveaway ends 10/16/14 at 11:59 EST; open to US residents who are mamas only (so sorry international mamas! :( ) ages 18+. Void where prohibited. See rules for more info.
And now… Go Go Gadget Rafflecopter!
It's time for the next Mommy Reality challenge!
(Visit the Mommy Reality tumblr page to see all of our previous memes!)
Introducing a new Mommy Reality Challenge co-host!
Joanna from Motherhood and Merlot!
Blog | Facebook | Twitter | Google+ | Pinterest |Instagram
As a reminder, Joanna won the "Treat Yourself" challenge.
Joanna is a mom to 2 girls both under the age of three. She writes about the beauty and strength of being a woman, the wonderful world of motherhood and of course, the power of a good glass of wine. Her hope is that by reading her blog we can have a few moments to find fun, a little relaxation and maybe even a diversion while appreciating the unique journey that we are all on! If you haven't visited her blog before, make sure you go and check it and follow her on her social media channels!
Our new Mommy Reality Challenge Theme:
"SOMETHING I CAN'T GET RID OF"
Just a little background on how our challenges are selected. Jen and Celeste take turns writing the post and creating the winning meme from the last challenge. This week it's Celeste's turn.
Celeste thought that since we're piling more junk into your home because of the giveaway, it would actually be fun to see if there's stuff you mamas hang onto that maybe most people might have thrown out (or donated or recycled) without thinking twice, whether it be something of sentimental value or something even just plain disgusting like an old sponge because you're just THAT lazy!
Here's a couple examples that Celeste ran into while fall de-cluttering her house:
Left Pic- Celeste's daughters are now 8 and 6 years old, but she still has the lotion that she used to slather on them after their bedtime baths when they were babies. There's only about 1/4 of each bottle left, but occasionally when she misses the innocence of babyhood, she'll pull out a bottle, give it a lil' whiff and go, "Awww" and get a little weird and weepy. The Left- Gerber Grins and Giggles Sweet Pea used on Delia age 8, and on The Right- Huggies Cucumber & Green Tea used on Charley-Quinn age 6. Both lines might be discontinued? You'll have to fill her in. It's been awhile since babies have been underfoot.
Below the lotions are two flat cloth diapers. Celeste's girls actually wore disposables, but they would use these as lovies and tote them around wherever they went. They even snuggled with them at bedtime. So, yes, Celeste will also act weird with these and pull them out every once in awhile and snuggle them herself. And then, of course, her husband will walk in and say, "Why do you have a cloth diaper on your face?"
Right Pic- The other item Celeste can't seem to get rid of is her pile of subscription boxes. After she uses the items from the boxes and reviews them on her blog, she gets the notion that she might be able to make a craft (or maybe a robot) out of the empty boxes some day, so they just keep getting piled higher and higher.
YOUR TURN: Get to sharing that picture, Mama!
NEW CHANGE —-> You have TWO weeks to do so, instead of just one! <—- NEW CHANGE.
Share it in a post or on your favorite social media using #mommyreality!
Don't forget to grab our super-nifty button!
✔ *By submitting your pic, you are giving the Mommy Reality Team permission to use your photo to create a special silly meme for you if you win! :). If you win and you're a blogger, you also have the to opportunity to be our co-host!
✔ **The Mommy Reality team and our special co-host are VERY diligent in pinning, posting, and sharing the link-up participation every week, so make sure to follow us on our social media channels so you won't miss out!
We encourage you to visit a couple other Mommy Reality participants in the link-up and leave meaningful comments! The best part of this link-up is that we're a community of real moms with a sense of humor about ourselves!