Wowza, Happy Week 19 of the Mommy Reality Challenge!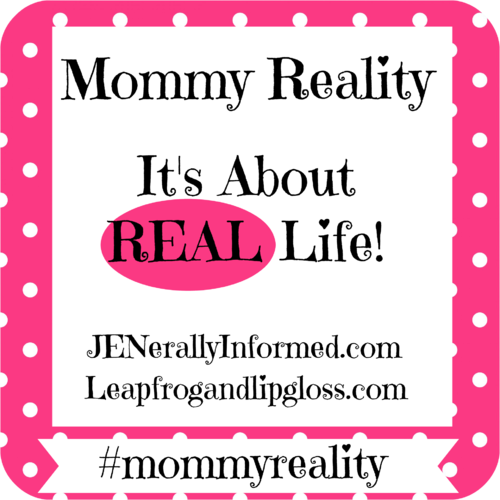 We'd like to introduce you to the hosts of the Mommy Reality Challenge. We are Celeste and Jen and we are both Moms and bloggers who just want to provide an honest glimpse at what being a Mom is all about and capture the real unedited moments on our blogs and social media accounts to spread the word.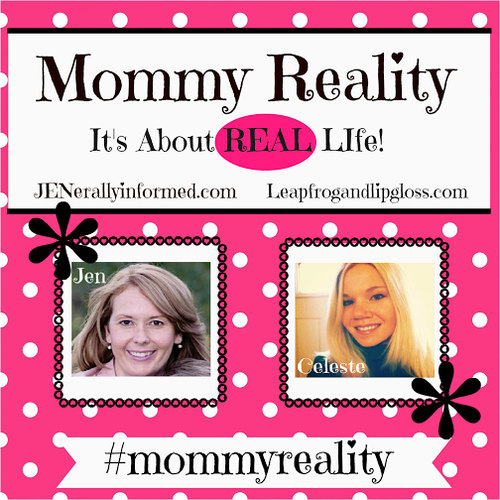 If this is your first time hearing about the Mommy Reality challenge we are so glad you are joining us and the great community of Moms who are involved in our weekly challenges that showcase all the real, fun, sometimes overwhelming and crazy moments that are in a Mom's life!
BIG news is coming next week, plus our first ever Mommy Reality Giveaway, so get ready!
This last week Celeste challenged us all to go out and pick up our favorite beverage "Treat". It was the Mommy Reality version of a "drinking" party! Woo-hoo and yes indeed did we all party!
The winner of Mommy Reality Challenge #18: Treat Yourself is:
Joanna of Motherhood and Merlot! Her picture comes via Instagram and since you are the Treat Yourself Mommy Reality Challenge winner here is your very own meme! We hope you join us as our co-host for next week's challenge!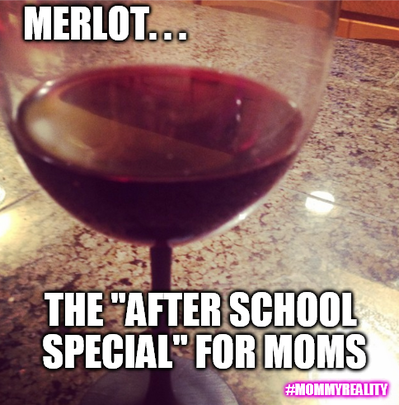 Our runner up picture also submitted via Instagram, comes from Lauren of Motherhood and Beyond for her very real picture of a Mom's drink choice when she is sick and taking care of 2 sick toddlers. Get better Lauren!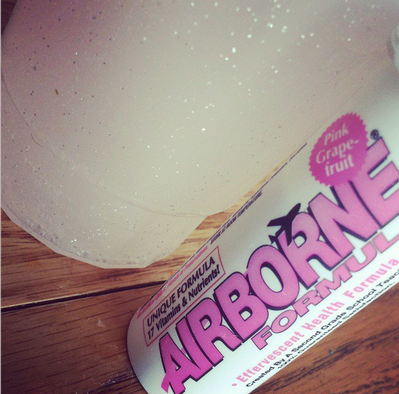 Thanks to all who participated in the Treat Yourself/ Drinking Party Challenge! And thanks to our very special co-host, Janine from Encourage Play who totally excelled at her co-hosting duties!
It's time for the next challenge and the chance for a brand new Mommy Reality meme!
(Visit the Mommy Reality tumblr page to see all of our previous memes!)
Meet The Mommy Reality Team!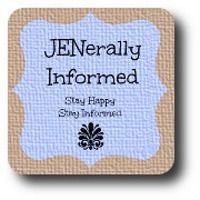 Jen from JENerally Informed:
Blog | Facebook | Twitter | Google+ | Instagram | Pinterest
Celeste from Leapfrog and Lipgloss:
Blog | Facebook | Twitter | Google+ | Instagram | Pinterest
A few weeks ago we announced a change to our format! The winner of our Mommy Reality Challenge would get to join the Mommy Reality Team for the following week as our co-host!
Introducing this week's co-host!
Kristen From Mommy In Sports!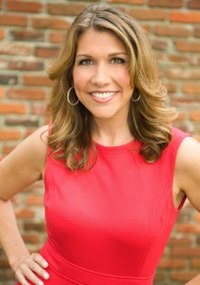 Blog | Facebook | Twitter | Google+ | Pinterest |Instagram
As a reminder, Kristen won the "Pillow Power" challenge.
Kristen is a mom,  a sports reporter/producer/editor, and blogger. On her blog she chronicles the challenge of trying to balance late nights at sporting events, and even earlier mornings with the kiddos, and everything else in between. A little bit of mommy and sports wrapped into one! Go check out her blog when you get the chance!
Our new Mommy Reality Challenge Theme:

"Before Mommy Was A Mommy"
Just a little background on how our challenges are selected. Jen and Celeste take turns writing the post and creating the winning meme from the last challenge.This week it's Jen's turn. You all do remember the surprise she dropped on everyone with showcasing our "Mom clothes"?
Well, this week Jen came upon a dusty rarely opened box in her garage. Upon opening it she was regaled with some seriously AWESOME 90's nostalgia!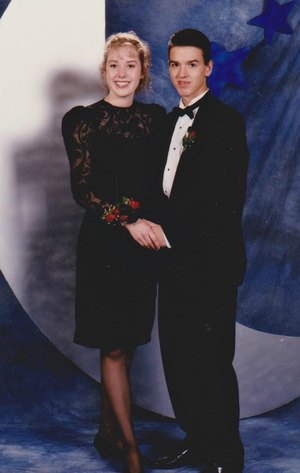 Just look at those puffy sleeves, that giant fake moon hanging behind her and her smiling (what the heck is he doing) date!
Now as an extra added viewing pleasure for you, here is one of her husband Jensguy's "before he was Daddy" Prom pictures: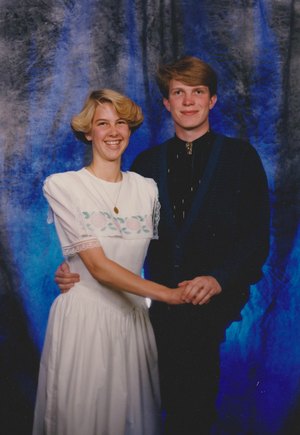 His date is absolutely adorable, but what is up with Jensguy's hair and he is wearing a cardigan and a bolo tie! Seriously!!
Cue the music!
Anyway, we KNOW you have pictures like this lying around collecting dust. So come share one of your fun pictures from before you were a Mom. Perhaps it's a Prom picture, on a date, school pictures, class pictures, sitting on a beach. We want to see! Let's share the fun in our lives! So get to sharing that picture, you have 1 week to do so! Share it in a post or on your favorite social media using #mommyreality!
You know this week's winning picture is going to make one awesome meme! Don't forget to grab our super-nifty button!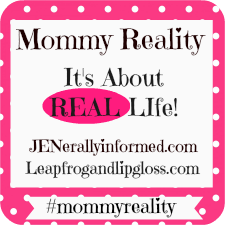 ✔ *By submitting your pic, you are giving the Mommy Reality Team permission to use your photo to create a special silly meme for you if you win! :). If you win, you also have the to opportunity to be our co-host!
✔ **The Mommy Reality team and our special co-host are VERY diligent in pinning, posting, and sharing the link-up participation every week, so make sure to follow us on our social media channels so you won't miss out!
We encourage you to visit a couple other Mommy Reality participants in the link-up and leave meaningful comments! The best part of this link-up is that we're a community of real moms with a sense of humor about ourselves!