It's almost time for the launch of the Blog Staycation!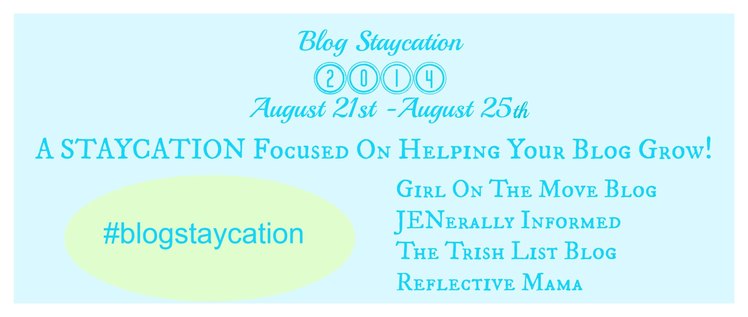 I cannot tell you how excited I am! If you haven't heard about the Staycation, then you can visit here to learn all about it.
Personally, I am looking forward to at least attempting to tackle and complete my BIG old blogging to do list as well as connecting with new friends! My Staycation co-horts (hosts) in crime Trish, Julie, Farrah and I will be sending out emails throughout the Staycation for fun chats and ideas to help you tackle your own blogging to do list!
I am also super excited that the PicMonkey gurus Leilani and Emily of Just a Touch of Crazy will be guest posting a tutorial over here on Friday afternoon! Don't miss it!
Want to join in? There 's still time! Sign up here to receive emails throughout the Staycation and make sure to join the Blog Staycation Facebook Group before you go!
Stay Happy! Stay Informed!
Love,
Jen