This shop has been compensated by Collective Bias, Inc. and its advertiser. All opinions are mine alone. #PrepFreeProtein #CollectiveBias
Hooray for summer! Although somehow those lazy days of summer can get pretty busy, right? Today I am excited to share with all of you some tips and tricks I have used as a mom over the years to not just survive the summer months, but to totally rock them! I hope they will help you to do the same, so you can enjoy that summer sunshine, because we've got this!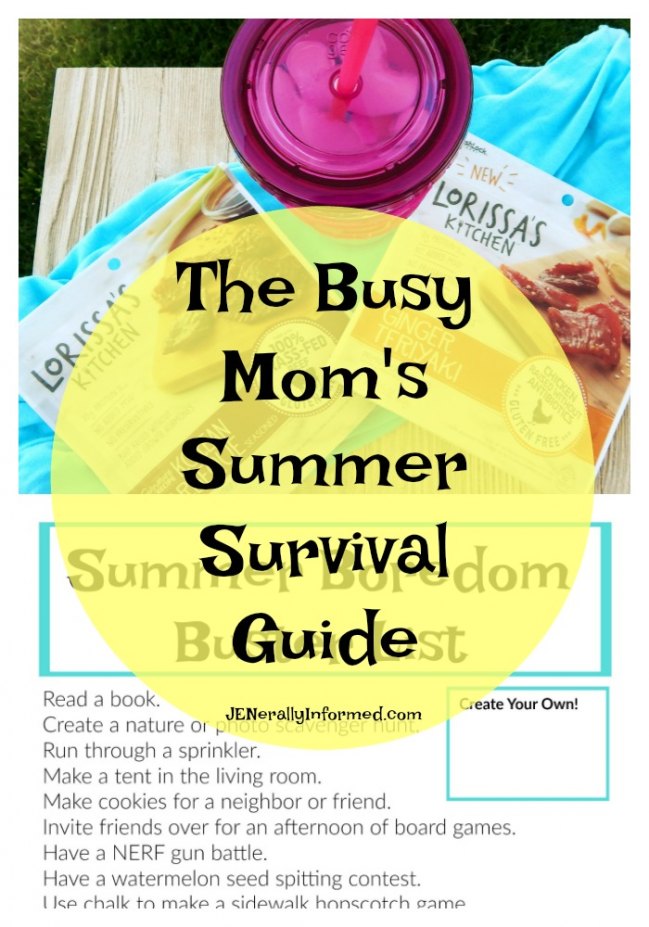 Keep a bag full of swimsuits and other water play items ready to go!
Summer is synonymous with spur of the moment trips to play in and around water. As a parent gathering all you need for trips like that can be a drag. To make it less burdensome, I have a bag ready to go with kid's swimsuits, towels and sunscreen that can be grabbed at a minutes notice. It helps us to get out and play faster without a lot of hassle.
Keep a blanket and park sand toys stowed away in your trunk.
Sometimes afternoons can get a little long and a quick trip to play in a shady park sandbox is just the ticket. I keep toys and a blanket in the trunk of my car to help make those types of trips a breeze.
Don't over-plan.
Take it from someone who did just this. It doesn't work and everyone will be miserable, you included. Just take it one day at a time. Make small plans and see where the summer takes you!
Set a few summer time goals.
These can be reading goals or activity and achievement related goals. The beauty of this is that it can be individualized to your family and the members in it. Last summer my 9 year old wanted to be able to learn how to do a dive off the diving board. She worked on it over the summer and when she mastered it we celebrated by making ice cream!
Have a summer bag ready to roll.
Right now on a hook in my entry way, I have a cute little bag that sits mostly empty and ready to be filled with those items I will need for that particular days' adventures. Usually it has lip-gloss, sunscreen, wipes and stands ready to hold my water bottle and snacks. How about we talk about all of that now?!
Fill up portable water bottles often and put them in the fridge to chill.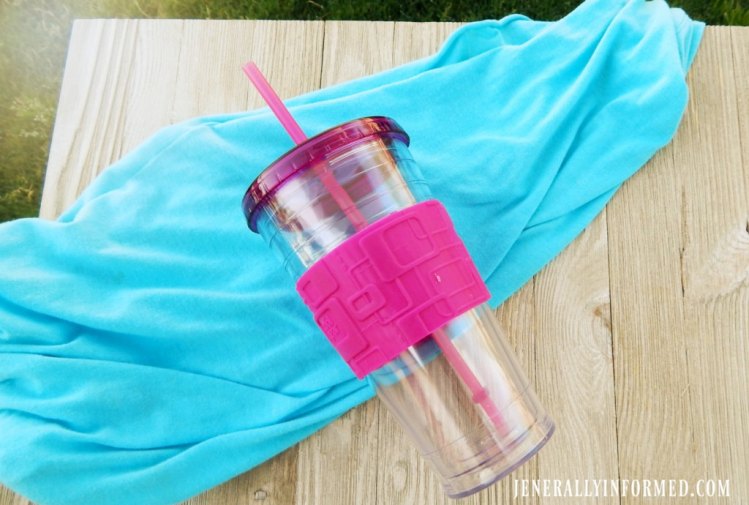 This way when it is time to go, you have water ready and you don't have to spend time filling and washing those bottles and cups before heading out.
Have prep-free snacks ready to go.
On my kitchen counter I have a cute little tray that holds the perfect no stress and delicious snacks that can be thrown in that summer bag I talked about, Lorissa's Kitchen! Have you guys ever tried it? If not, you definitely need to, because it will up your summer snacking to a whole new level of awesomeness. Here are 2 of their 3 delicious flavors, Korean Barbeque Beef and Ginger Teriyaki Chicken.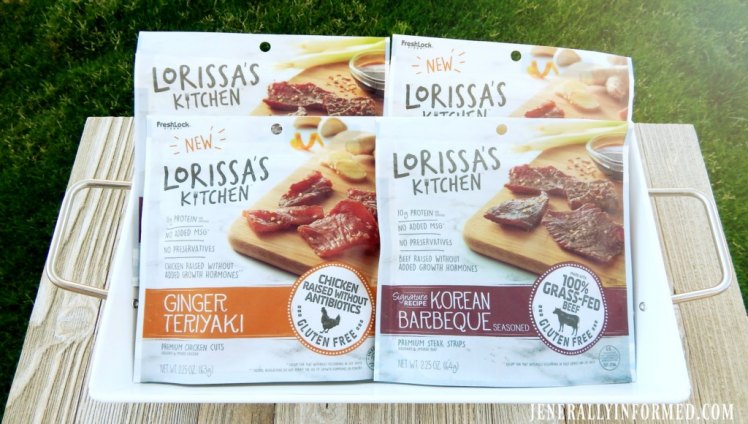 Summer days can get long and Lorissa's Kitchen is a responsibly raised prep-free protein snack that helps me keep going so that I can make amazing summer memorie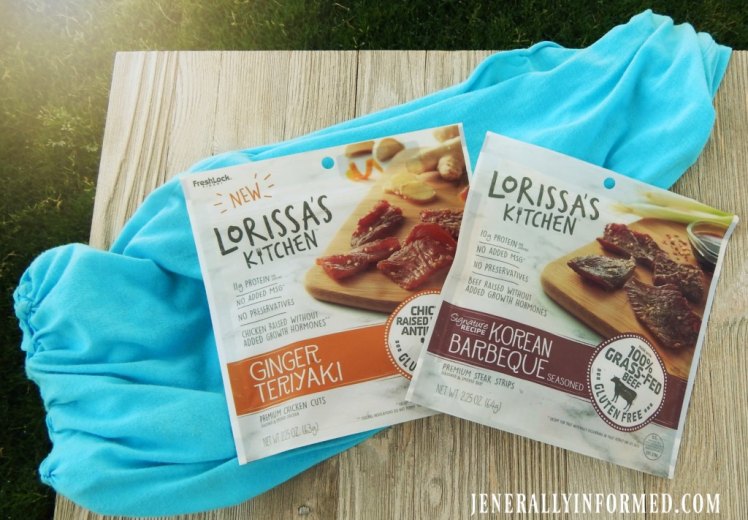 I like that Lorissa's Kitchen was founded on a passion for great tasting food using ingredients you can find right in your own kitchen. Besides tasting amazing, it's high in protein, low in carbs, low in fat, has no MSG, no preservatives and is gluten free.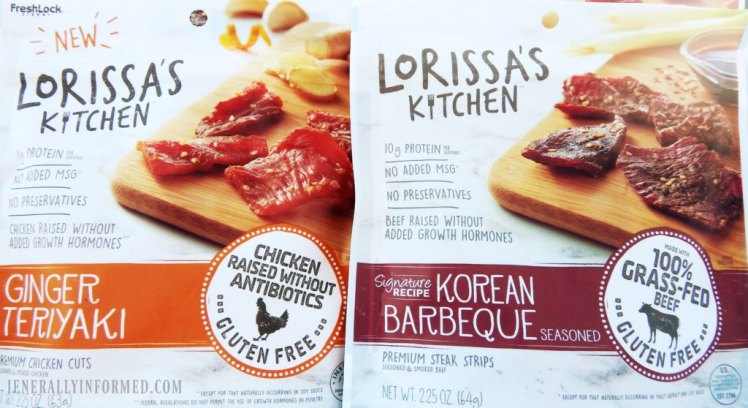 Along with grass fed beef, Lorissa's Kitchen uses responsibly raised pork. All of that makes me very happy AND makes for happy items to fill my summer bag with so that I can keep rolling!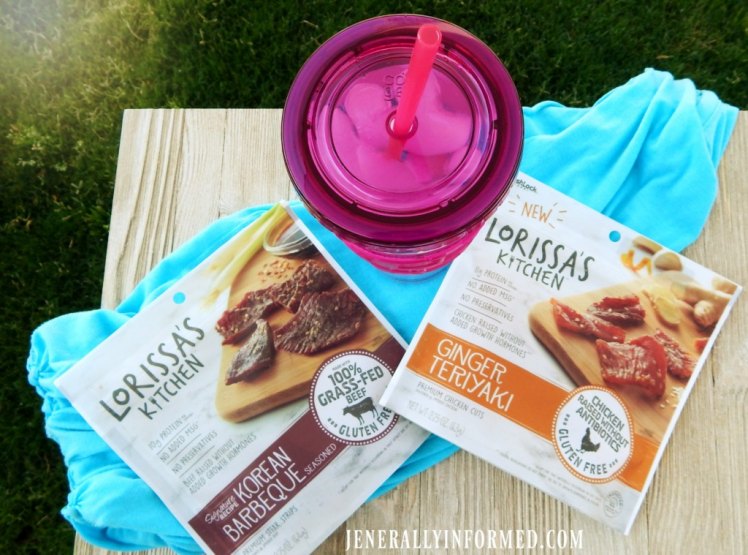 I pick my Lorissa's Kitchen up at my neighborhood Kroger Grocery store in the snack aisle. Plus, don't forget to grab this digital offer before you hit the store, because starting June 1st through August 29th, 2017 you can save $1.00 off any Lorissa's Kitchen product (2.25 oz.) at your local Kroger.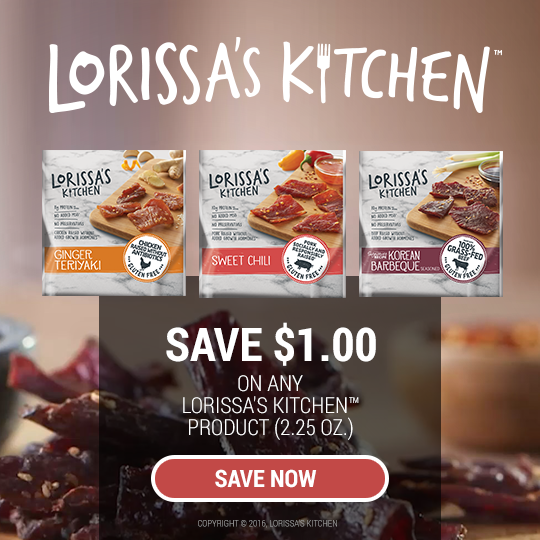 Also be on the lookout starting Friday June 16th and running through Sunday June 19th for Lorissa's Kitchen samples at over 230 Ralph's, Fred Meyer, and QFC stores!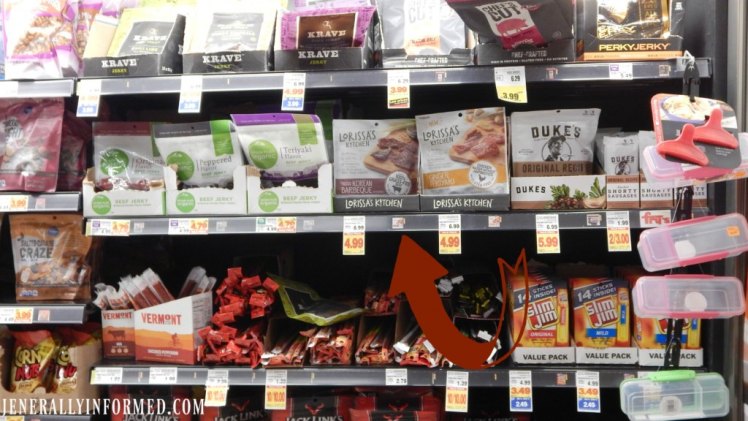 Before you go, I have one more little summer help for you, because I like helping a fellow parent out. Here is a brand new JENerally Informed printable creation for those kinds of days…
No need to thank me. I know how it is.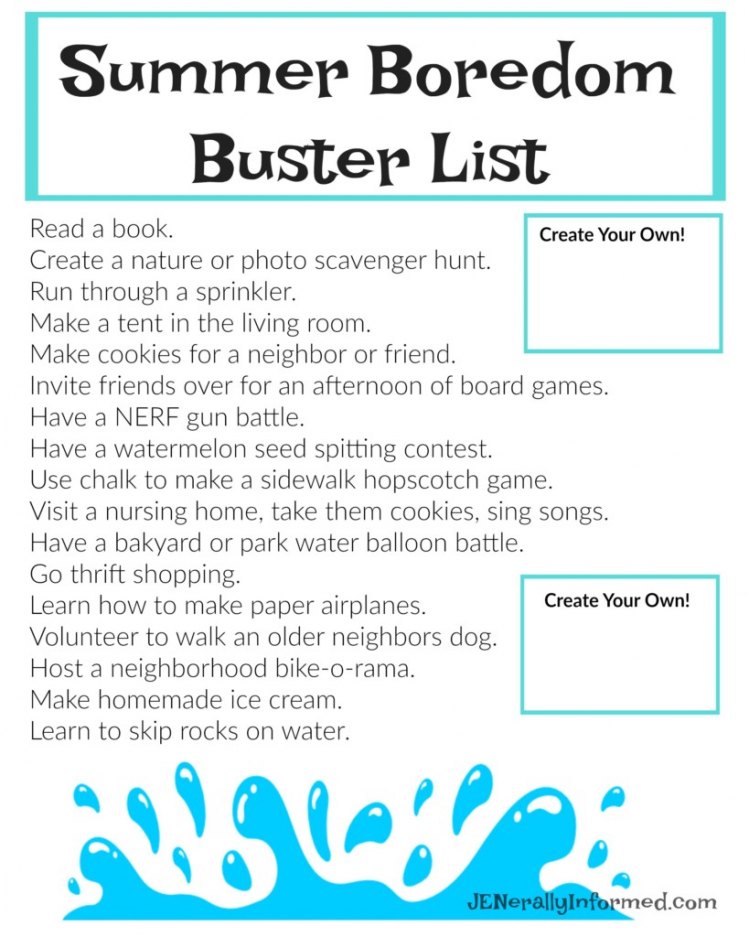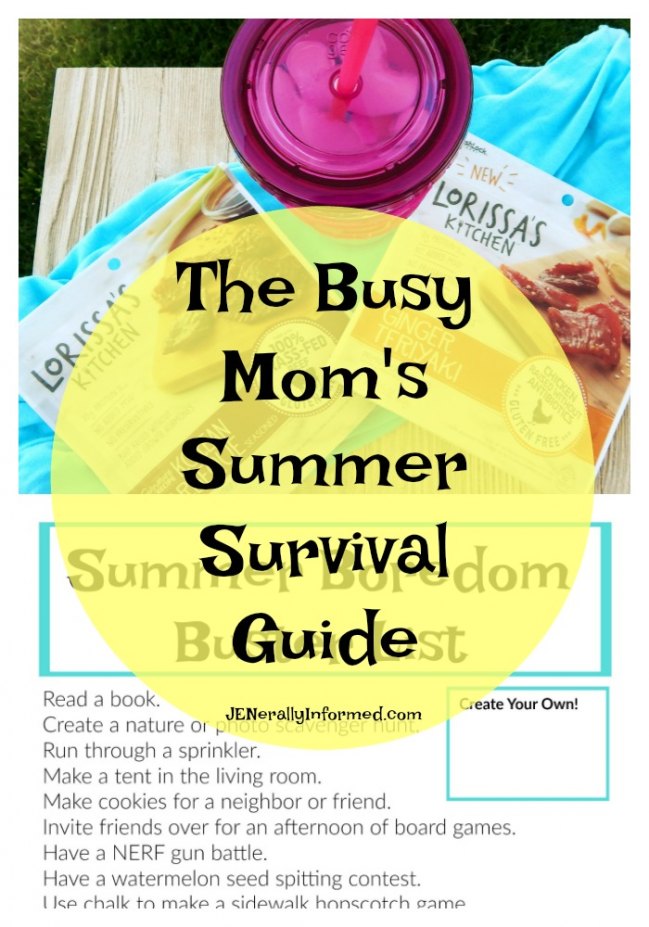 I hope you enjoyed all of these tips and tricks and that you have been inspired to fill your bag with the BEST summer prep-free snack ever, Lorissa's Kitchen! Now get out there and have some fun :)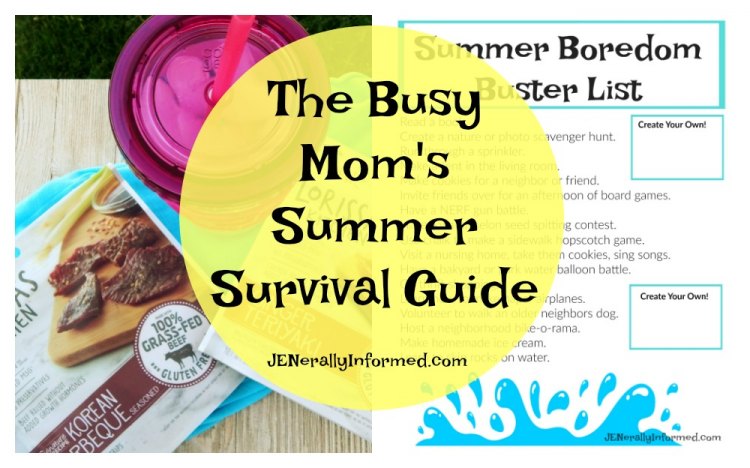 Love,
Jen

Go ahead and share this post, you know you want to!