Welcome to the 37th Mommy Reality Challenge!
Hosted by Jen from JENerally Informed and Celeste from Leapfrog and Lipgloss!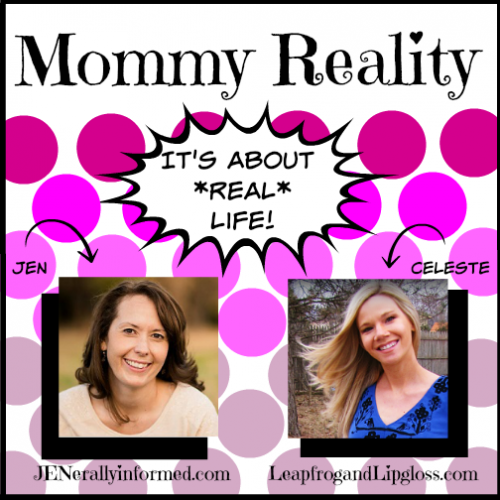 If this is your first time hearing about the Mommy Reality Challenge we are so glad you are joining this great community of moms who participate in our bi-weekly challenges that showcase all the fun, crazy, and sometimes overwhelming moments that are in every mom's life!
Please don't just read. This is an INTERACTIVE post! Come join in all the fun!
The Rules are Simple!
We will announce the theme.
You will write a post or take a pic, post it to the social media account of your choice with the hashtag #mommyreality and then link it up to this blog post!
Then in two weeks, we will announce our favorites and award a meme to the winner. The winner can then co-host the next challenge with us!
Just a little background on how our challenges are selected- Jen and Celeste take turns writing the post and creating the winning meme from the last challenge.
This week it's Jen's turn!

For the last challenge, Celeste asked us Moms to share pics our stuffed animal buried alive pics. From the pictures we saw, we do believe that there are ENTIRE days, maybe even weeks, where children might go missing lost among the myriad of stuffed animals! We truly saw some no joke, pack rat collecting brought to us via all of our adorable offspring. Thanks to everyone who submitted pictures and posts, there were so many really great entries we hope you all come back to play for this next challenge!
So without further ado, the winner of Mommy Reality #36: Buried Alive is…..
Leslie from Pampers, Play Dates &Parties!
Leslie submitted a post of her adorable smiling girls, in a literal sea of stuffed animals! The sheer quantity of stuffed animals, and those cute girls had all of the makings for a Mommy Reality winner! Plus who doesn't like a good game of "Where's Waldo" with a Mommy Reality twist!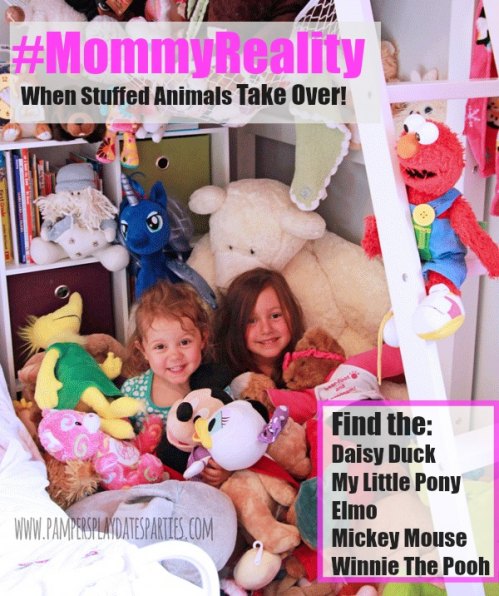 Leslie, we hope you enjoy your meme and that you can join us as our Mommy Reality co-host in two weeks!
Our runner up Mommy Reality pick comes from Janine of Encourage Play for an Instagram picture she submitted. Janine's picture was just screaming make me a meme too, so……
Here you go!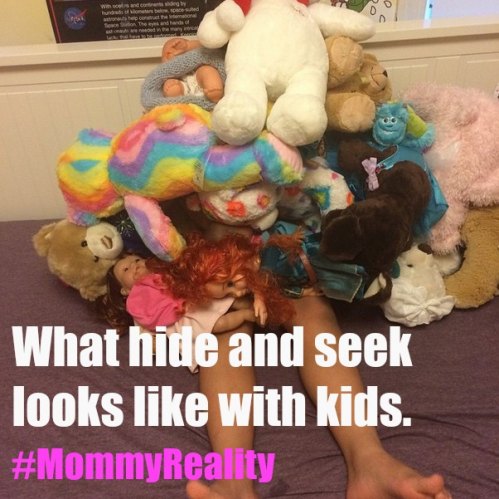 Minds blown, right?
If you liked these, then make sure to check out all of the other Mommy Reality memes on our tumblr page!
Special thanks to our fabulous Co-Host for this last challenge, Julie from, Julie's Lifestyle Blog! You and Bosco did a great job in your Co-Hosting duties!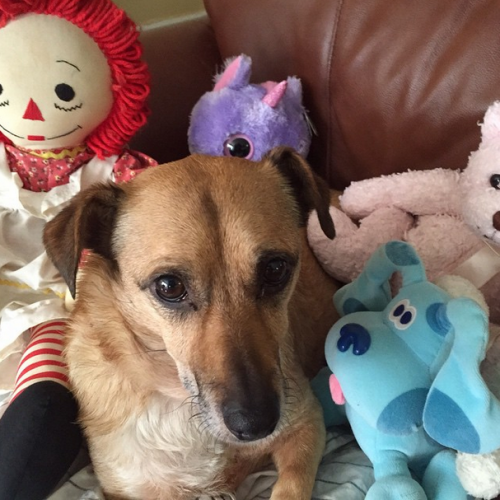 Now It's time for a NEW Mommy Reality Challenge and Co-host!
Meet the Mommy Reality Team!
Jen from JENerally Informed:
Blog | Facebook | Twitter | Google+ | Instagram | Pinterest
Celeste from Leapfrog and Lipgloss:
Blog | Facebook | Twitter | Google+ | Instagram | Pinterest
Welcome to our Co-Host!
Jessica from Breaking the Momma Mold!
As a reminder Jessica, won the My Nemesis challenge.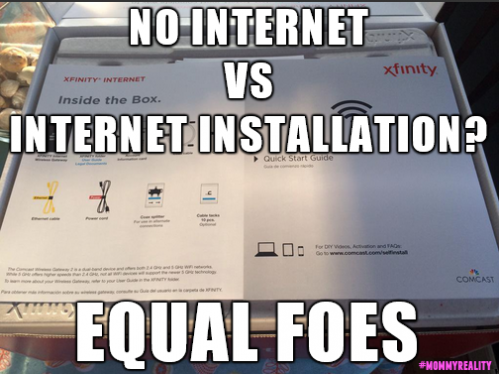 We are happy to report that she now has her internet up and running, so make sure to follow her at all of her links below!
Blog | Facebook | Twitter | Google+ | Instagram | Pinterest
Jessica is a momma to three beautiful girls. A toddler and big sister's younger twin sisters. Jessica believes that you must make everyday your personal adventure. To challenge yourself often, push outside your comfort zone and never take no for an answer. Break your mold. Daily. Never let the edges form. Grab a glass of wine (or two), pull up a seat and join her on her adventures of breaking the momma mold! Seriously, go visit her now!
Now It's Time For A NEW Challenge: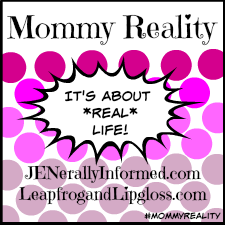 Mommy Reality 37's theme is… Real Life, Reel Time!
Hi Jen again here! The school year officially ended 8 days ago. Not that I am counting or anything….. Anyway, it's summer, YAY!
Part of the time honored tradition for Moms and Dads everywhere and especially during the summer, is the wonderful world of videos, animated cartoons and movies. What this means is that quite often little Suzie will take a liking to a particular Strawberry Shortcake video and as parents we will watch that same movie over and over again with our beloved children, to the point where we can quote every line and sing every song.
So for this Mommy Reality challenge we want to know what Real Life, Reel Time is going down in your house!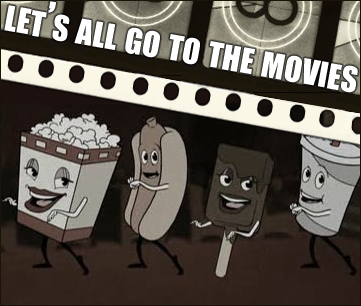 To kick things off here are what reel's are being watched in Jen's house:
There is an awful lot of this guy. Who has a curious resemblance to a certain toddler that lives in her house…..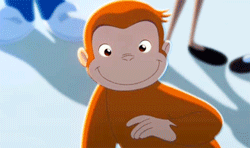 Here's another favorite of the 7 year old daughter, because the 80's were rad!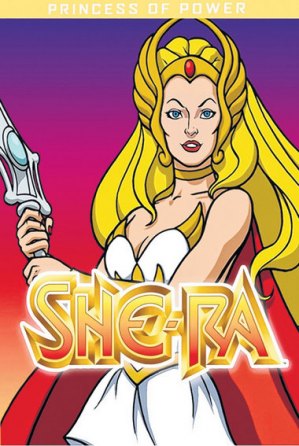 And of course, this.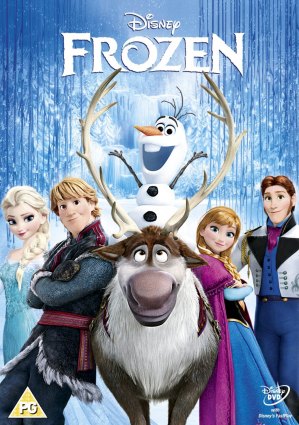 Jen's poor lone boy, huh? Anyway, before we go here is the current best seat in the house for Jen's toddler to watch her "toons".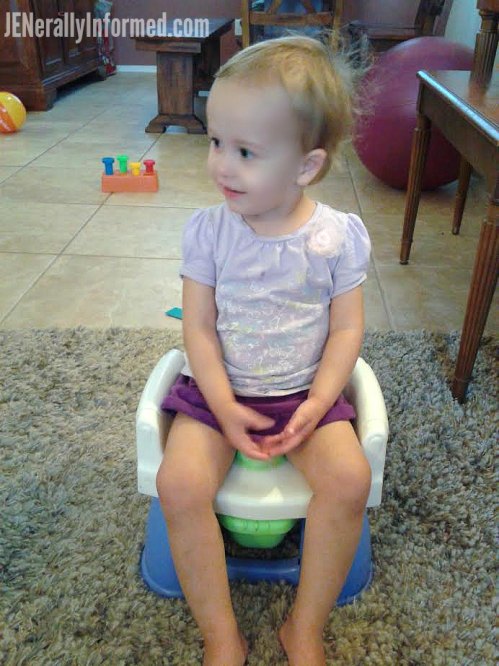 And that's Mommy Reality for you folks!
Now it's your turn to share! What movies are "you" watching over and over again in your house?
You have 2 weeks to share, but don't wait 2 weeks!
You can share the pic in a post or on your favorite social media outlet.
Don't forget to grab our super-nifty button!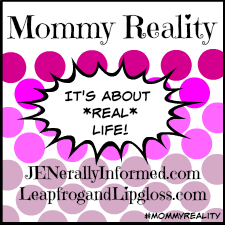 ✔ *By submitting your pic, you are giving the Mommy Reality Team permission to use your photo to create a special silly meme for you if you win! :). If you win and you're a blogger, you also have the opportunity to be our co-host!
✔ **The Mommy Reality team and our special co-host are VERY diligent in pinning, posting, and sharing the link-up participation every week, so make sure to follow us on our social media channels so you won't miss out!
We encourage you to visit a couple other Mommy Reality participants in the link-up and leave meaningful comments! The best part of this link-up is that we're a community of real moms with a sense of humor about ourselves!