Welcome to week 21 of the Mommy Reality Challenge!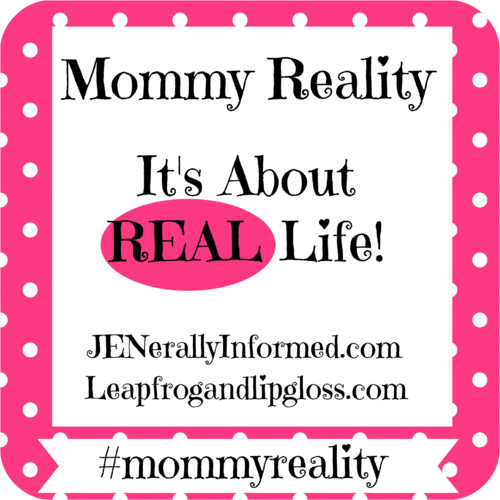 Last week was EPIC! We had a Mommy Reality giveaway and a flat out plethora of entries for the "Something I Can't Get Rid of Challenge"!
Speech Time!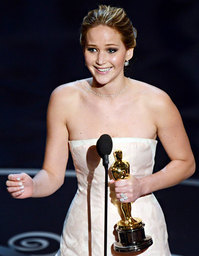 Thanks to all of you rockin' Moms for making these challenges fun and successful and thank you even more for all of your entries into the Mommy Reality Giveaway! We will be contacting our winner soon so they can receive ALL of their tremendous loot!!
Special thanks to our special guest co-host for the last challenge Joanna from Motherhood and Merlot.
If this is your first time hearing about the Mommy Reality Challenge we are so glad you are joining us and the great community of Moms who participate in our weekly challenges that showcase all the fun, crazy, and sometimes overwhelming moments that are in every mom's life!
Please don't just read. This is an INTERACTIVE post! Come join in all the fun!
The Rules are Simple!
We will announce the theme
You will take a pic, post it to the social media account of your choice with the hashtag #mommyreality or write a post and then link it up to this blog post!
Then in two weeks, we will announce our favorites and award a meme to the winner!

Meet The Mommy Reality Team!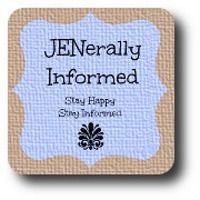 Jen from JENerally Informed: Blog | Facebook | Twitter | Google+ | Instagram | Pinterest
Celeste from Leapfrog and Lipgloss: Blog | Facebook | Twitter | Google+ | Instagram | Pinterest
And Introducing a NEW Mommy Reality Guest Co-Host Jenifer from The Deliberate Mom!

Blog | Facebook | Twitter | Google+ | Instagram | Pinterest
Jennifer is one of our favorite people! She is a homeschooling, life-loving, Christian mom of two adorable little girls. Her blog is a mecca of inspiration and information on parenting, homeschooling, projects, and her personal life experiences. She loves her coffee with cream, her chocolate salted, and her wine in a box. Jennifer has been such a great Mommy Reality community member and she has been the recipient of 2 of our special memes, the most recent being the Before Mommy Was Mommy.
Welcome Jennifer!
Look, Jen turned us all into Princesses, because that's her thing……..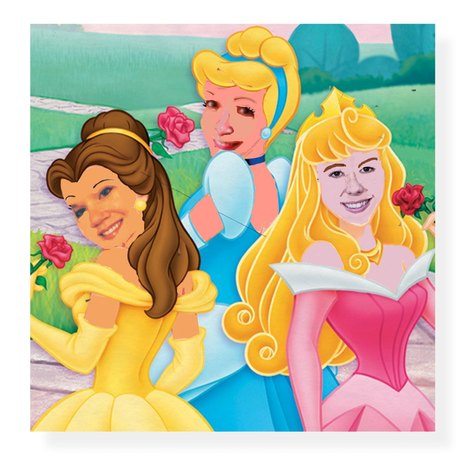 Now Let's Talk About the last Mommy Reality Challenge!
Celeste asked us to share "Something We Just Can't Get Rid Of". Congratulations really are in order!  You all outdid yourselves with your submissions of Easter basket collections, hair bows, baby diapers and ointment (even when there are no babies living in the house,) your piles of unread magazines, broken toys and more toys.
We are proud and excited to announce that all of your entries received the official hoarding nod of approval from Oscar The Grouch!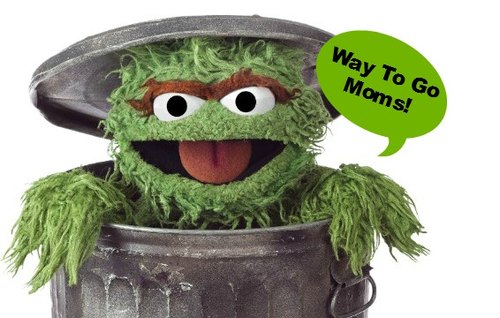 And thank you Oscar for joining us to announce the winning Mommy Reality submission and to help us debut the winning meme!
*Note- The views expressed on this site don't necessarily reflect the views of Oscar the Grouch or Sesame Street at large.  Well, except Elmo.  He's a big fan!
So without further delay, we would like to  congratulate Marie From Normal Everyday Life for the post she made about how difficult it can be for us Moms to decide what to keep and what to let go of.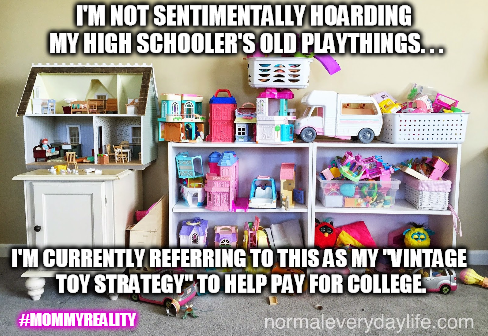 Our runner up submission comes from Sarah of Me Plus 3 Today via Google+.  Here's to hoping that someday you get a chance to read all of these magazines!  The problem is that by that time all of the stars getting married in these magazines will already be divorced. . .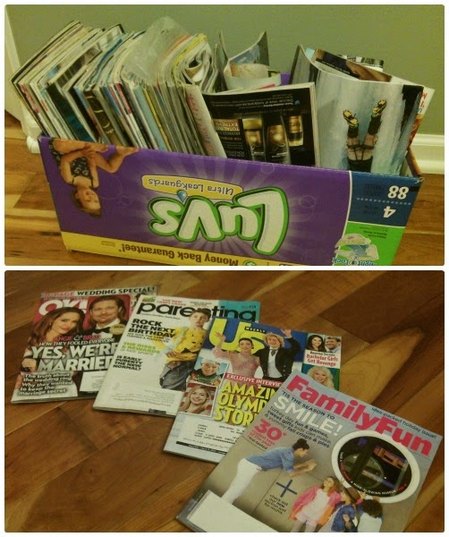 Make sure to visit our Mommy Reality tumblr page to see all of our previous memes!
Our NEW Mommy Reality Challenge Theme:
"SCARE US!"
Just a little background on how our challenges are selected. Jen and Celeste take turns writing the post and creating the winning meme from the last challenge. This week it's Jen's turn.
This next challenge runs in the weeks just prior to Halloween and ends on Halloween day, how fun is that! Anyway in order to help all of us Moms get in the Halloween spirit we would like to invite you to share something scary with us. It could be those shoes piled high needing to be organized or dust bunnies lurking in corners that are the size of small animals. It could even be a child's room that might need an exorcism in order to get clean. It's really up to you.
So put on your ghoulish thinking caps and get to scaring!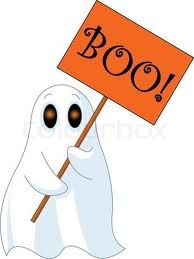 Now to set the tone, here is something scary that Jen found.
Jen and her family have a koi pond in their backyard and every year it gets drained and cleaned.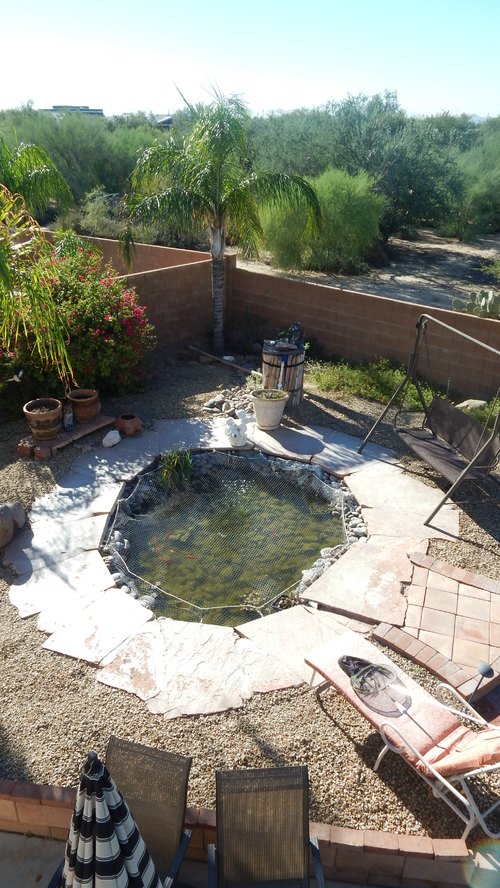 On this last draining and cleaning something scary slithered/scuttled it's way across Jen's foot…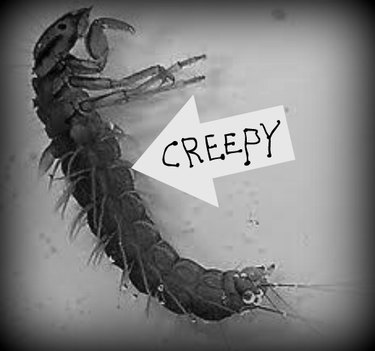 We think it's an alien shrimp species with nefarious plans to take over the earth by turning our goldfish against us, so beware! Don't say she didn't warn you!
Now It's your turn to scare us!
You have until
ALL HALLOW'S EVE, uhmmm EVE

to complete this challenge

Share it in a post or on your favorite social media using #mommyreality!

Don't forget to grab our super-nifty button!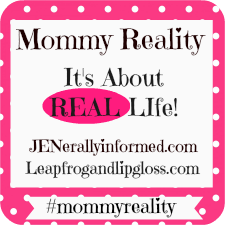 ✔ *By submitting your pic, you are giving the Mommy Reality Team permission to use your photo to create a special silly meme for you if you win! :). If you win and you're a blogger, you also have the to opportunity to be our co-host!
✔ **The Mommy Reality team and our special co-host are VERY diligent in pinning, posting, and sharing the link-up participation every week, so make sure to follow us on our social media channels so you won't miss out!
We encourage you to visit a couple other Mommy Reality participants in the link-up and leave meaningful comments! The best part of this link-up is that we're a community of real moms with a sense of humor about ourselves!