I love making rag wreaths! They are the easiest way to add a little holiday bling to your home decor. So far I have made a few for several holidays, but I haven't made one for Valentine's Day, and my front door really needed one! And today my girls and I sat and watched the new season of Miraculous and my daughters helped me make one. Take a look!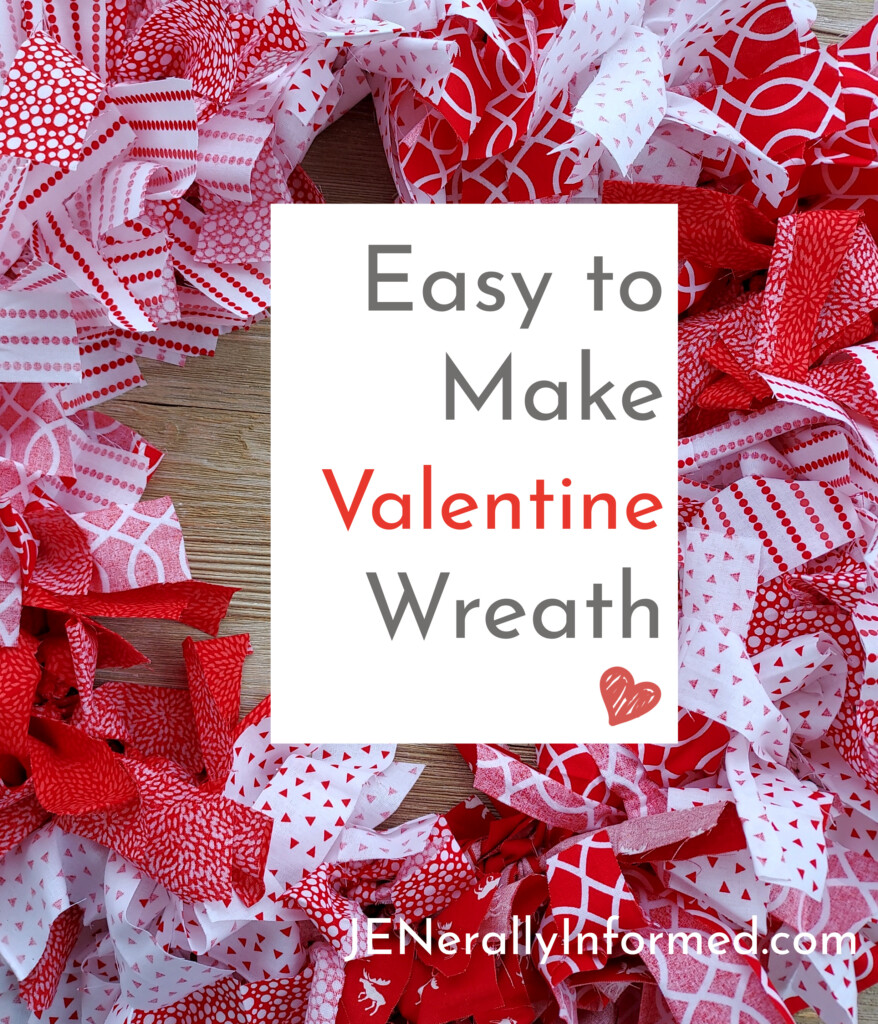 I usually have a lot of fabric scraps, but I was low on red, so I picked up 2 packs of these red and white cotton fabric quilting squares and a metal form from my local crafting store. The total cost for all my materials was about $15.00. You will also need a good pair of fabric scissors. That will make the job a lot easier to complete.
To make the wreath cut the fabric squares from the longest part of each square into about 1 1/2 inch thick pieces and then cut each of those long pieces again in half and tie the scraps in an alternating pattern. In the above picture, you can see what the back of the wreath will look like if you alternate the tying.
You can also choose to have longer pieces by not cutting the strips in half. It will make the wreath a little fluffier this way, and you can just trim the pieces to your desired length once you are done tying all of the strips on.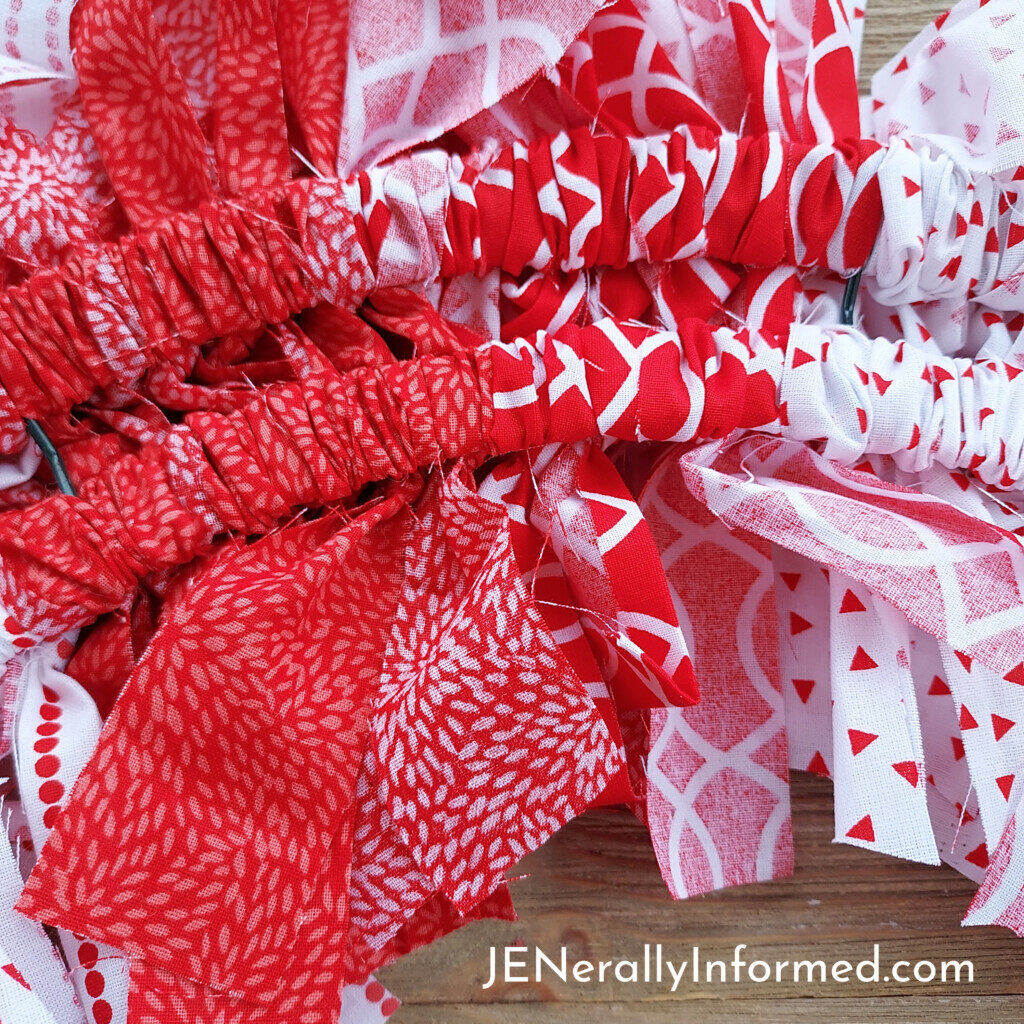 During the holidays I went to several craft fairs and saw that a wreath like this can be purchased for about $50+. I understand that price point because it does take time to make each wreath, but if you put on a good movie while you do it, you can knock a wreath out in about an hour and a half!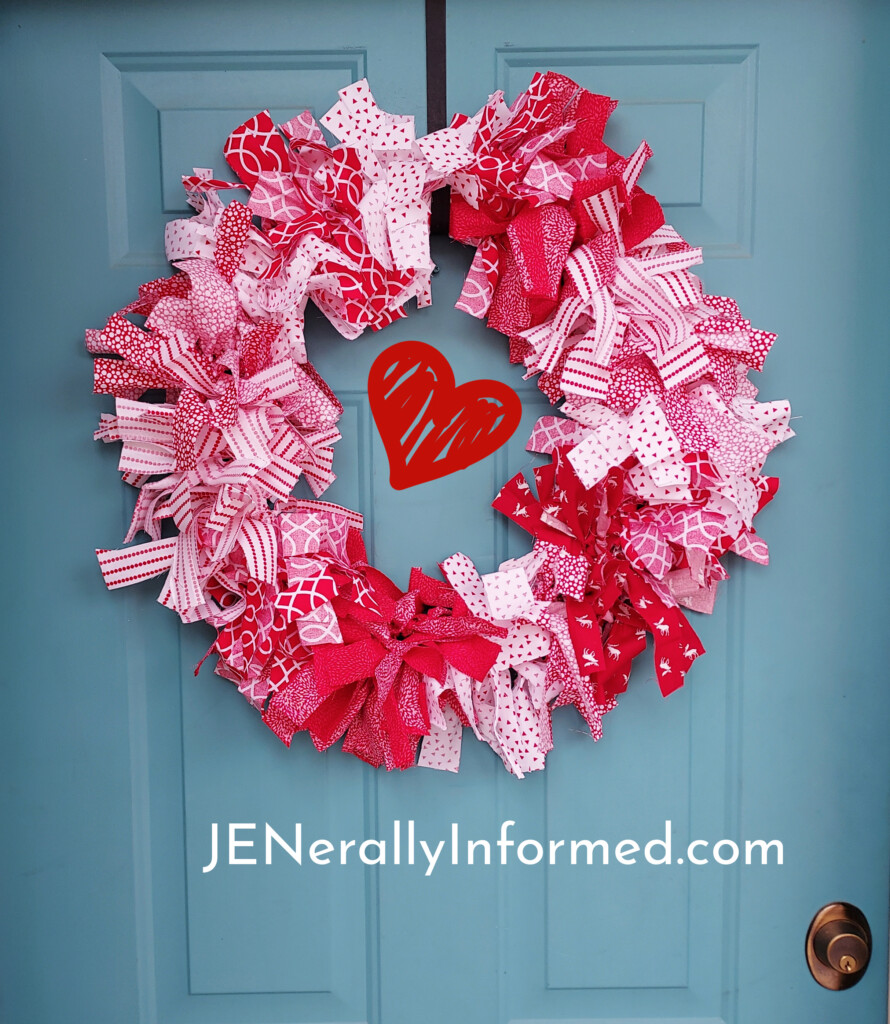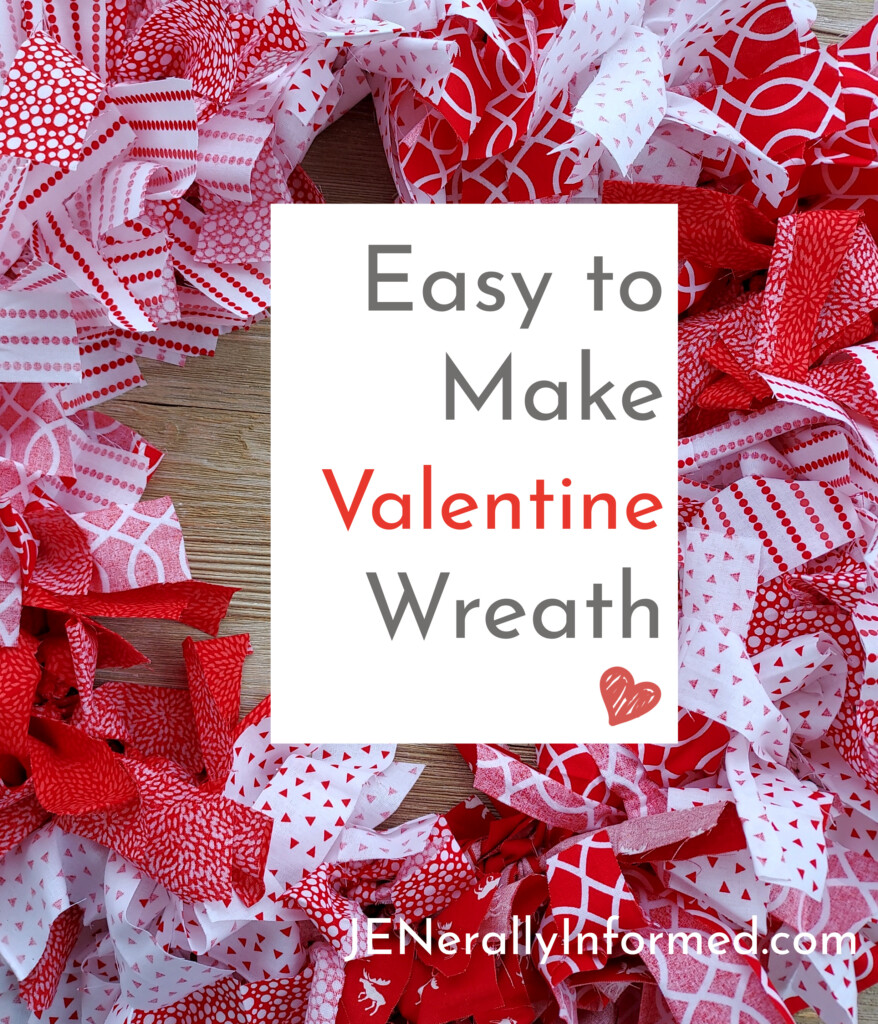 You can see some of the other wreaths I have made here; Spring, Christmas, and the 4th of July.
Thanks for stopping in and happy crafting!



Love,
Jen

Go ahead and share this post, you know you want to!