*This post contains affiliate links. Clicking and purchasing from these links helps to support JENerally Informed!
Hello! I am so glad you dropped by. I am excited to share a delicious recipe with you today. Before we get to the recipe though, I thought you might want to hear a little of the back-story. Especially since you all know we are "Mexicanos" and not French. I do love all things French cuisine, and have been dreaming of it ever since my oldest daughter and I visited Paris last summer. Can we go back?!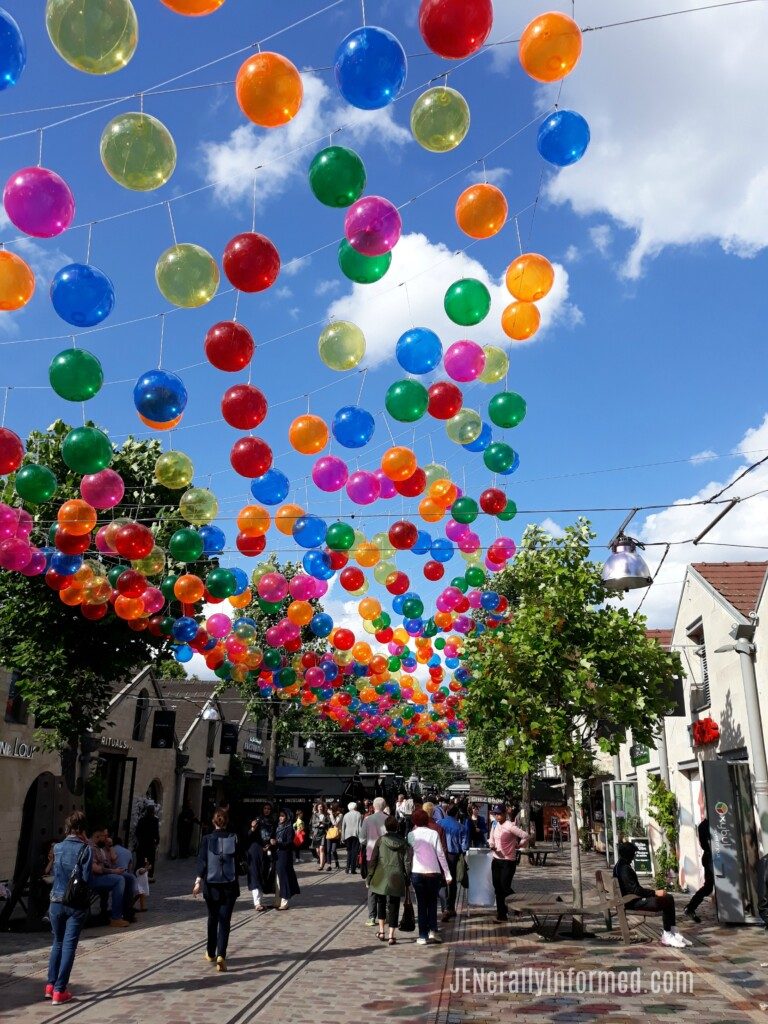 For mother's day, my husband asked me what I wanted to eat. Jokingly, I said crêpes like you get in France! He is a really gifted cook, but I thought crêpes might be a little advanced for our level of cooking. The next week however a crêpe pan and the tools to make them showed up right on our doorstep, and he got to work creating amazing crêpes. His recipe is uniquely his own, as he and I always like to do when working in the kitchen.
Today I am excited to share how you too can have delicious and actually, pretty easy to make crêpes at home!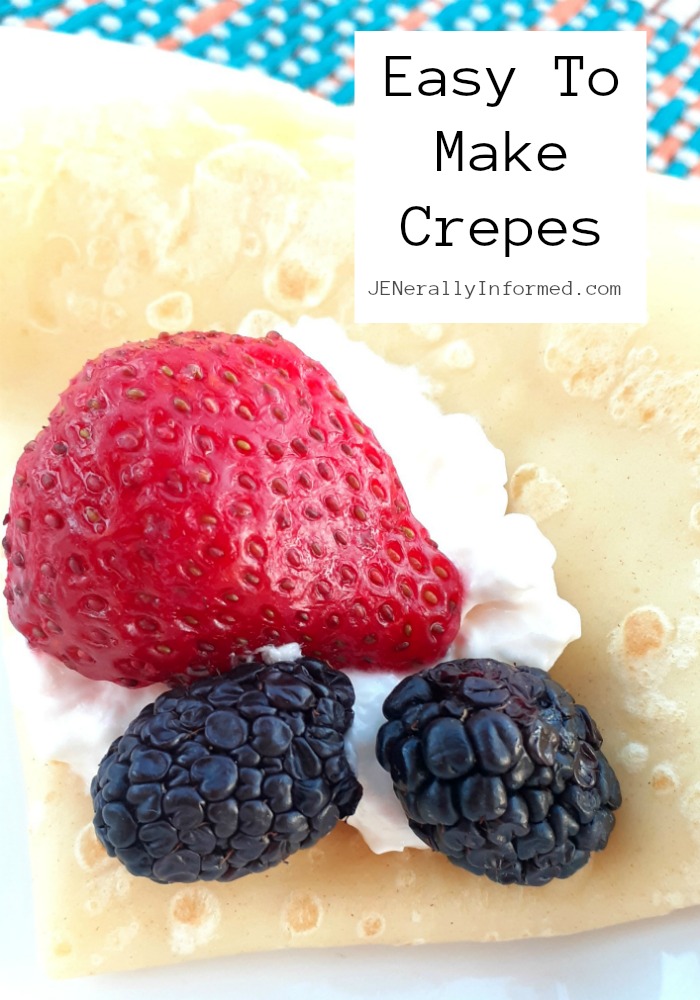 First, let's talk about pans. You do need a designated crêpe pan, and after our research, we decided on this one
.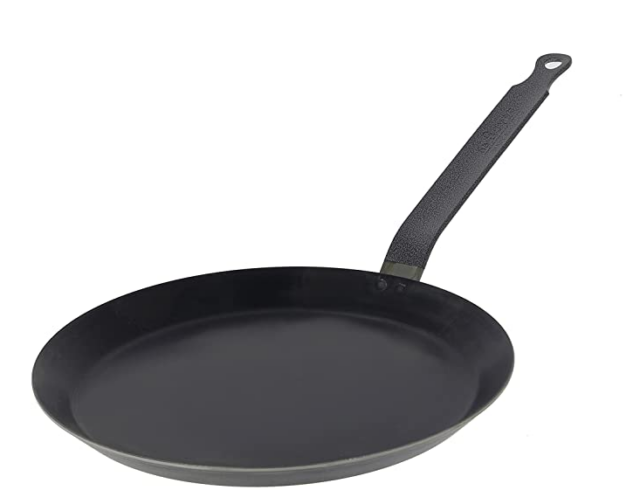 You will also need some tools
. Namely a crêpe spreader and a spatula. You might think you can skimp on the tools, but don't. You really cannot make them correctly without the proper tools.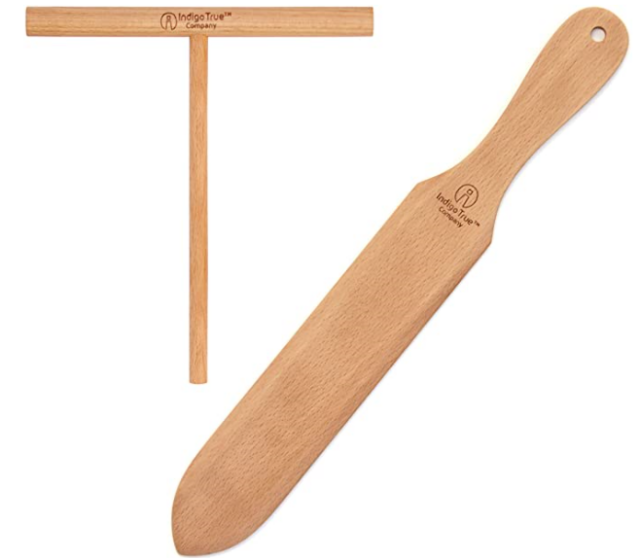 Here is our basic and delicious crêpe recipe.
Ingredients
2 cups flour
1 1/2 cups milk
1 cup water
4 eggs
1/4 tsp salt3 oz butter softened
Instructions
In a large bowl beat eggs, salt, milk and melted butter.
Add the flour.
Slowly add the water.
Mix well.
Pour about a 1/4 cup of batter onto a hot and freshly greased crepe pan.
It is really important you get the heat right. Medium is about the best heat for making sure you don't burn or overcook the crepes.
Use the spreader to spread out the crepe until an even circle is formed.
If the batter starts to sizzle too fast, then the crepe is too thin.
Once the edges are golden brown you can flip using the spatula to cook the other side.
Once both sides are cooked use the spatula to remove.
Set aside and continue making crepes until the batter is done.
You can use wax paper in between crepes to make sure they don't stick, but we didn't have that problem.
Top with berries, fruit, or whatever makes your heart happy!
https://jenerallyinformed.com/easy-crepes-recipe/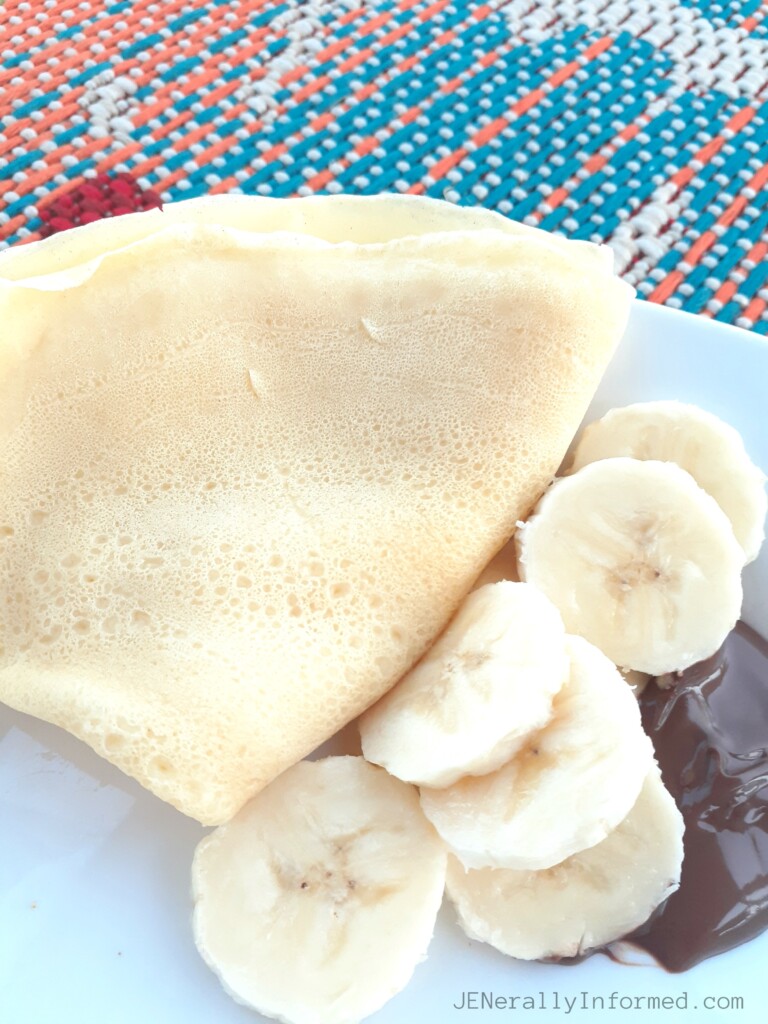 There are so many easy and creative ways to make your crêpes either savory or sweet. From using mushrooms and fresh shredded cheese, to adding a rich sweet cream base to the crepes.
Here is the sweet cream recipe we whipped up:
1 package cream cheese
1/4 cup granulated sugar
1 tsp vanilla
1 cup whipped topping
*Mix well in a bowl with a hand mixer for about 2 minutes, and voila!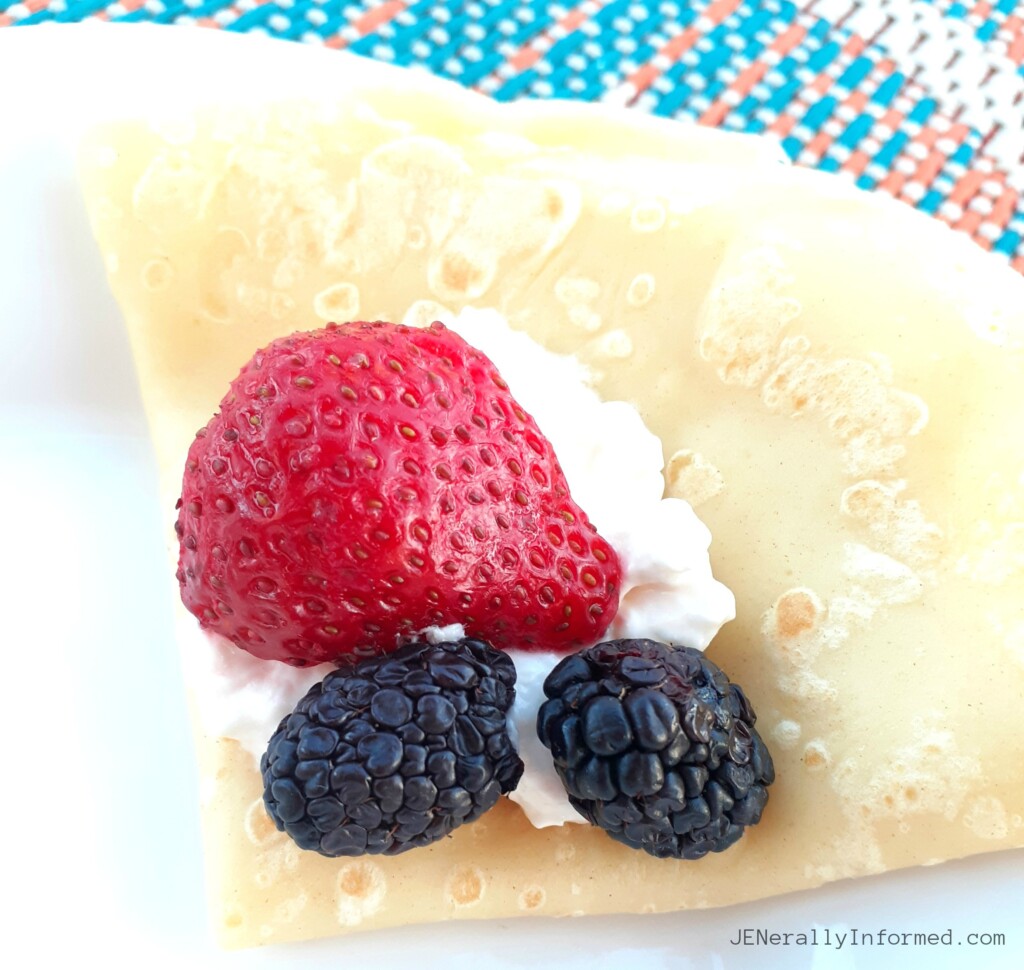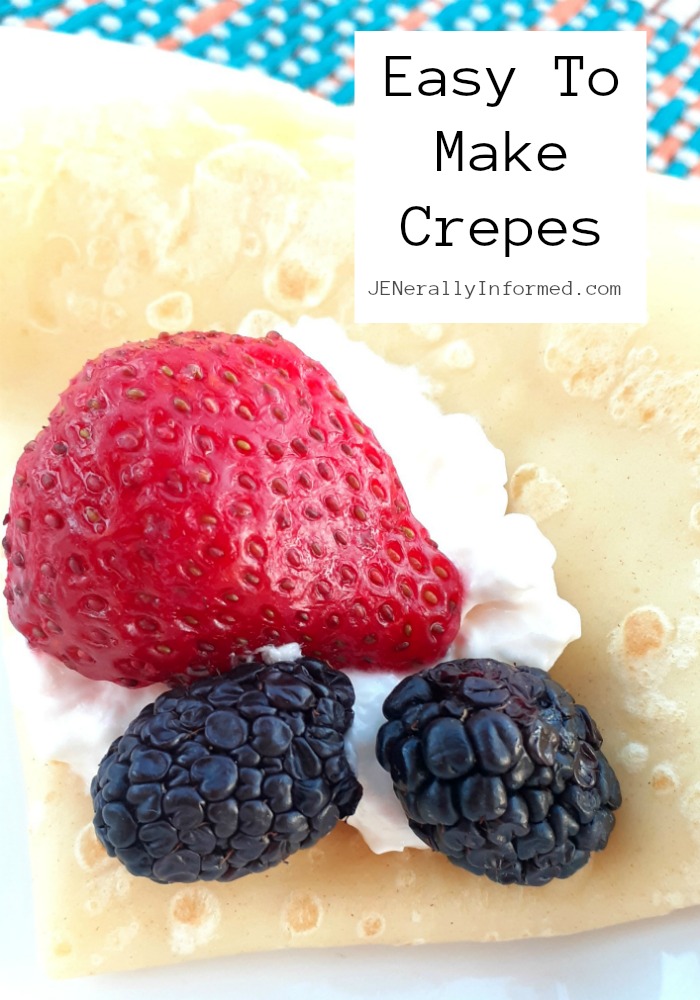 I hope you enjoyed this recipe, and if you do ending up making crepes, I would love to hear how it goes!




Love,
Jen

Go ahead and share this post, you know you want to!