OK, First of all, Peanut Butter Cheerios now exist!  It's like taking Captain Crunch and softening the edges so that it doesn't cut across the roof of your mouth like gravel.  Yay!
Oh yeah, and the part of the announcement everyone has been talking about,  Cheerios Dad:
The overall consensus is that this is fully awesome and long overdue in an era where Dad is generally portrayed as a bumbling fool.  For an example, look at Cheerio ads throughout history:
Even in the age of Ward Cleaver we were starting the "Dad as a lazy idiot meme."  I'm not sure it's because he is just lazy or was out too late with the guys from Mad Men.  But outside of Father's day and my birthday  I can't really think of a time where I was force fed Cheerios by my children.
Then we have this:
If there is anything worse than incompetent Dad, it is whiny, jerk for no reason Dad.  I get that he is trying to be witty and still get across the point that Cheerios are heart healthy, but. . . Just, No.
So, yes, positive, hip Dad with a great message slinging heart healthy Peanut Butter Cheerios that he is willing to share with everyone is a great upgrade and an overall positive development.  It is still just a commercial, and due to the length, probably won't air on television.  So it needs to be placed in perspective.
Or, if you want to completely obliterate perspective, you can mosey on over to Salon.com to have your Cheerios peed in.
In her ground breaking piece, "I hate when my husband tries to be a "cool dad": Why you shouldn't believe the new Cheerios commercial" (yep, that is the complete title of the article) blogger Hayley Krischer just seems unnecessarily bitter.  Example:
Except, when you define dad as the cool one, as the one who can get his hands "messy," you are firmly pigeonholing mom in her role as the lame one. You are suggesting that Mom is uptight. That Mom doesn't have a sense of humor. Or that Mom doesn't do dress-up. Or Mom would freak out if you ate Peanut Butter Cheerios.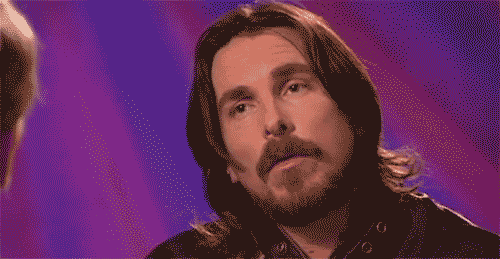 Hayley, Dear, it sounds like you have some issues to unpack, and I doubt any of them are Cheerios related.
Parenting isn't a zero-sum competition.  It's teamwork and the more star players you can add the better.  Nobody excels at all aspects of parenting, and sometimes a Mom or Dad is better in some areas.  Sometimes, for whatever reason, there aren't two parents.  In those situations nobody should be afraid to ask for help, or feel threatened when the help provided is superlative.  Any personal philosophy that implies that you need to be all things and appear just as perfect as everyone else is going to accomplish nothing but leaving you feeling miserable.  I don't see Mom freaking about anything in that ad, just being happy and enjoying a hot cup of coffee and not feeling threatened at all.  I think that is where most everyone else would be at too.
Trent