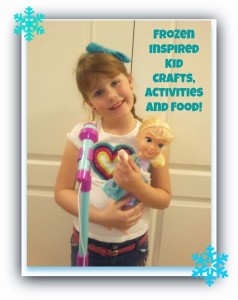 Mine are!

Here's my kindergartener Rebekah posing with her Elsa doll, Olaf and her new Frozen microphone she got for her birthday.
We have a few days off for a holiday no one else celebrates, but people in Southern Arizona called Rodeo so I hit Pinterest for some cute crafts and fun ideas all focused on Frozen.
Here's a few of the items I found. You can check out my Pinterest Frozen board here or visit the links below.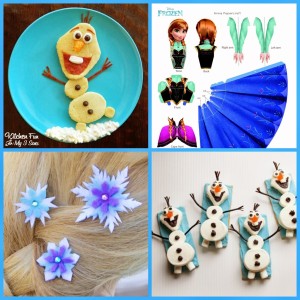 Check out the Olaf Pancakes, Elsa's Snowflake Barrettes, Olaf Snowman Snacks and Frozen Anna Papercraft
Now just in case, you haven't seen this awesomeness….
Stay Happy! Stay Informed!
Love,
Jen