This post contains affiliate links. By clicking and purchasing from any of these links you are supporting JENerally Informed. Thank you!
I admit to being a pretty big fan of the whole yoga pants movement, and this personal love for comfort reaches over into my decisions for the rest of my non- athletic looking wardrobe. Are you the same way? Because if you are, then you are going to love what I am sharing today! I have gathered a wide assortment of some of the best mom friendly/comfort friendly summer style trends that you might actually want to wear! They are cute, cover the most important places and will help us wrangle our crew as those temperatures start to rise!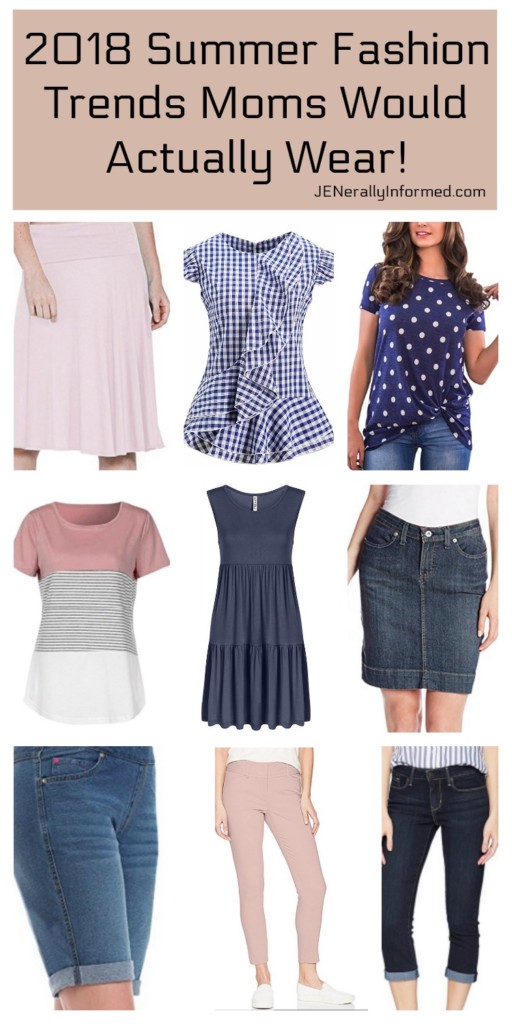 Look For Blush Items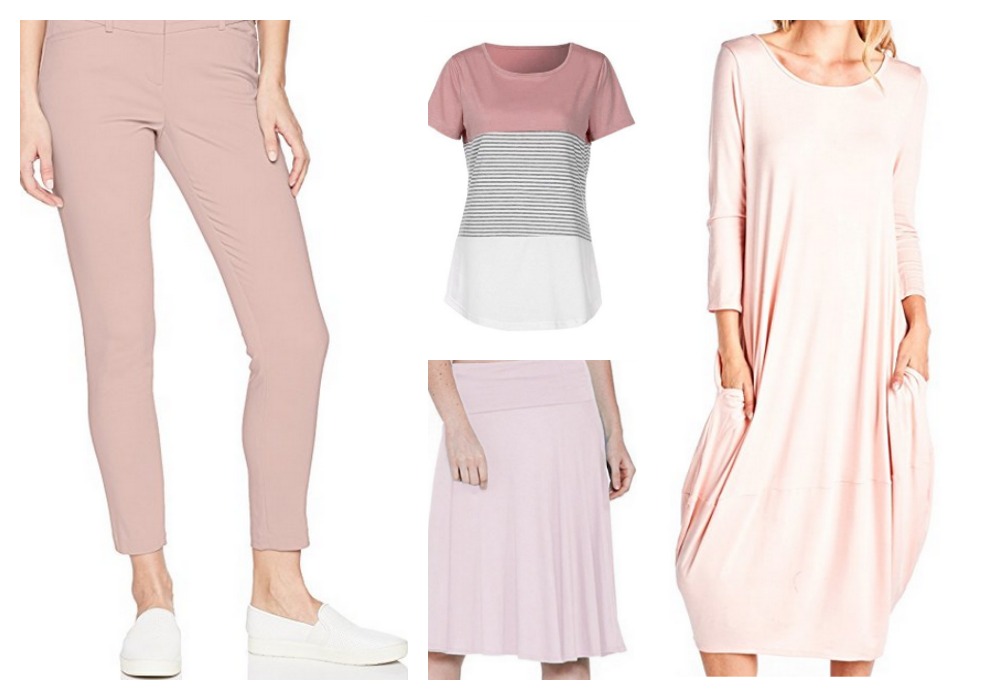 I love pink, but as I have gotten older the more subtler softer pink tones appeal more to me, so when I hear that blush is on-trend this summer I am all in!
Shop this image: blush pants
, triple stripe shirt
, midi skirt
, blush dress
Look For Floral AND Polka Dots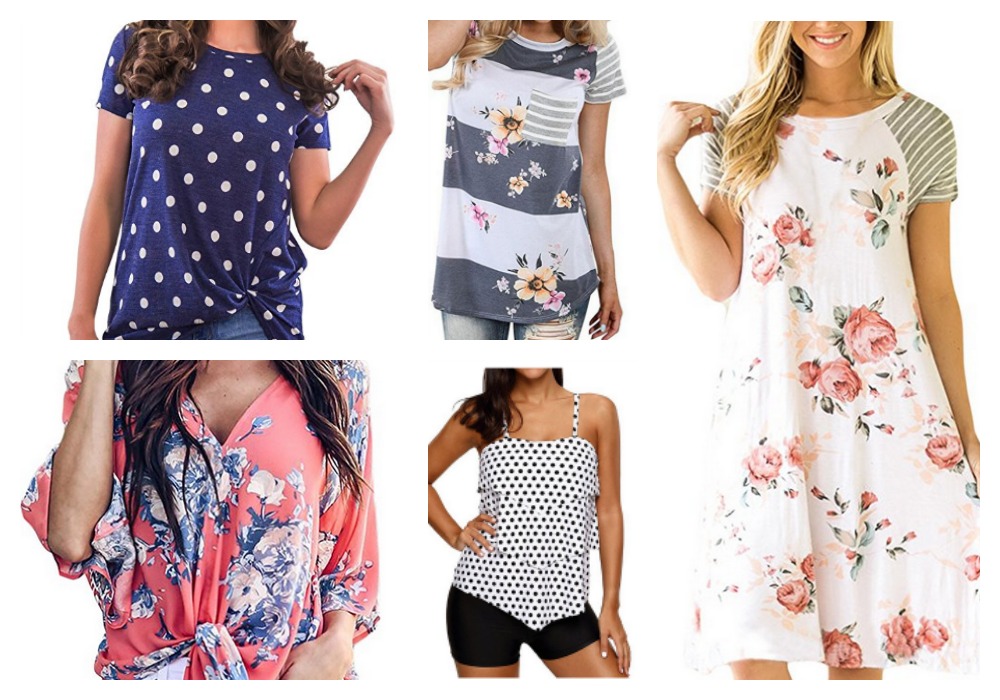 Of course polka dots and floral everything are in during the summer, just make sure you don't wear them like your grandma would! Unless your grandma is super awesome! The great thing about these pieces is you can pretty much style them with anything you wanted. Including yoga pants…..
Shop this image: floral tee
, tie front blouse
, polka dot blouse
, tankini swim suit
, polka dot tee shirt
, floral dress
Look For Denim and Gingham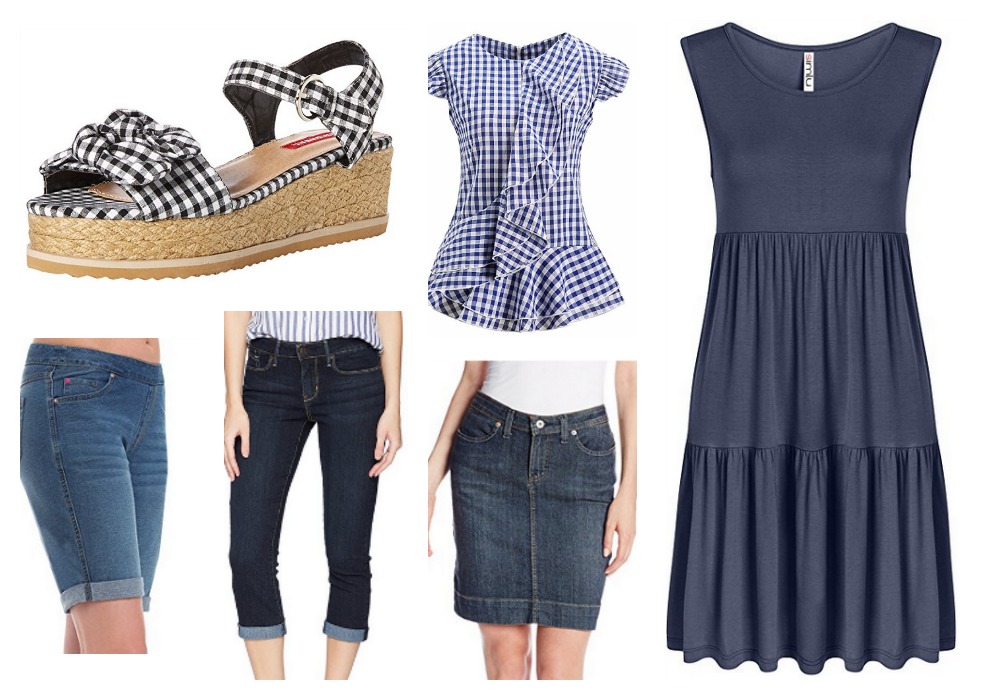 I need to make sure you really saw the pajama stretch jean shorts in the picture above? I mean what is better than that?! Nothing! Also, now I know you want to add a whole bunch more denim and gingham into your summer wardrobe don't you?! And by doing so, you will be completely on-trend this summer. Yay!
Shop this image: denim skirt
, denim capris
, sandal
, denim dress
, gingham shirt
, PajamaJeans shorts
I hope this has given you a few ideas for summer styling. Now go forth and look freaking awesome :)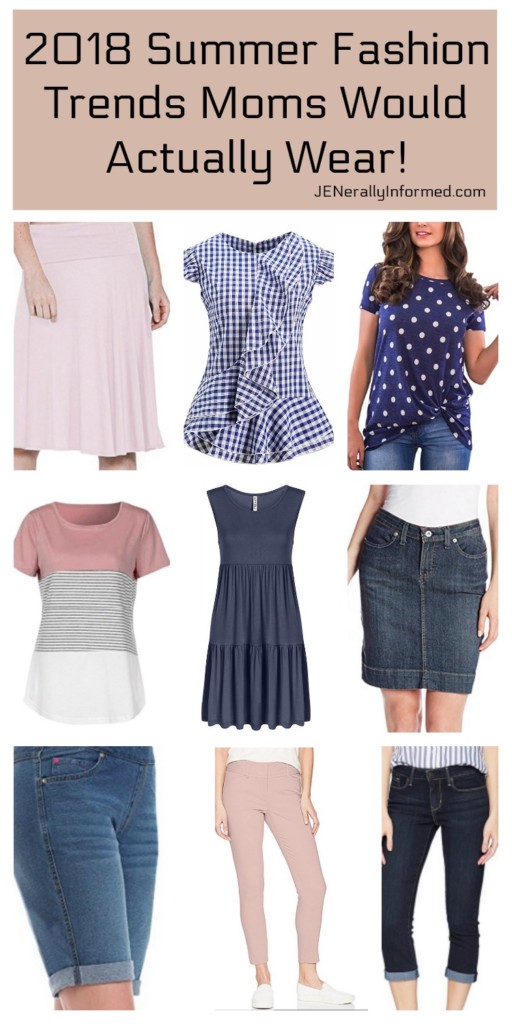 Love,
Jen

Go ahead and share this post, you know you want to!