Last weekend my three girls and I headed up to Taylor Swift's The Eras Tour performance in Glendale at the State Farm Stadium. This was the first concert like this my newly minted 10-year-old daughter had ever attended. I tried to make as many preparations in advance, but since we were one of the first to attend the concert, I thought it might be helpful to share a few tips with other parents taking younger children as you plan your own concert attendance.
As a side note, this concert is amazing and we all had such a fantastic time!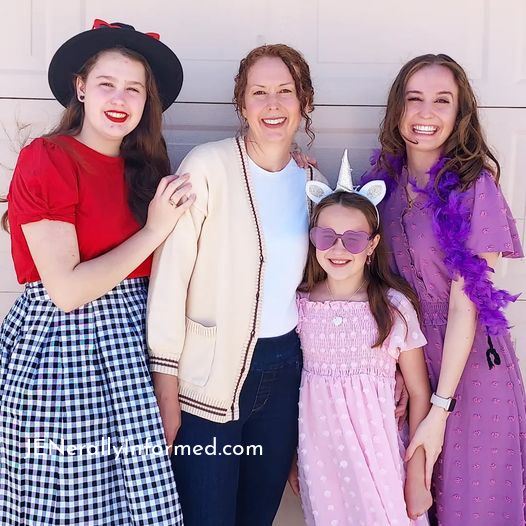 Plan to Arrive Early
Food
It's a good idea to partake in any of the tailgating activities your venue offers and eat the food. Or eat in advance of arriving. Then grab a snack at the tailgating food booths or inside the arena. We ate before we came and then grabbed some pretzels and popcorn to munch on during the concert. It is a long concert. It starts at 6:30 pm with the pre-acts and then Taylor comes on at 8:15 for 3.5 hours!
Merchandise and Photo Ops
We arrived at 4:30. Two hours before the concert, and the lines for photo ops and the merch booth sales were super long. You might want to arrive even earlier if you hope to snag a cute Taylor-inspired background photo or tee shirt.
Bathroom Breaks
Use the bathroom early and then wait until Taylor's set begins if your little person needs to use the facilities again. My little person didn't want to miss any of the show, but about 2 hours into Taylor's set, she will play a few of her songs with just the piano as her accompaniment. There isn't really any show to see and you can still hear her, so we chose that time to go use the restroom.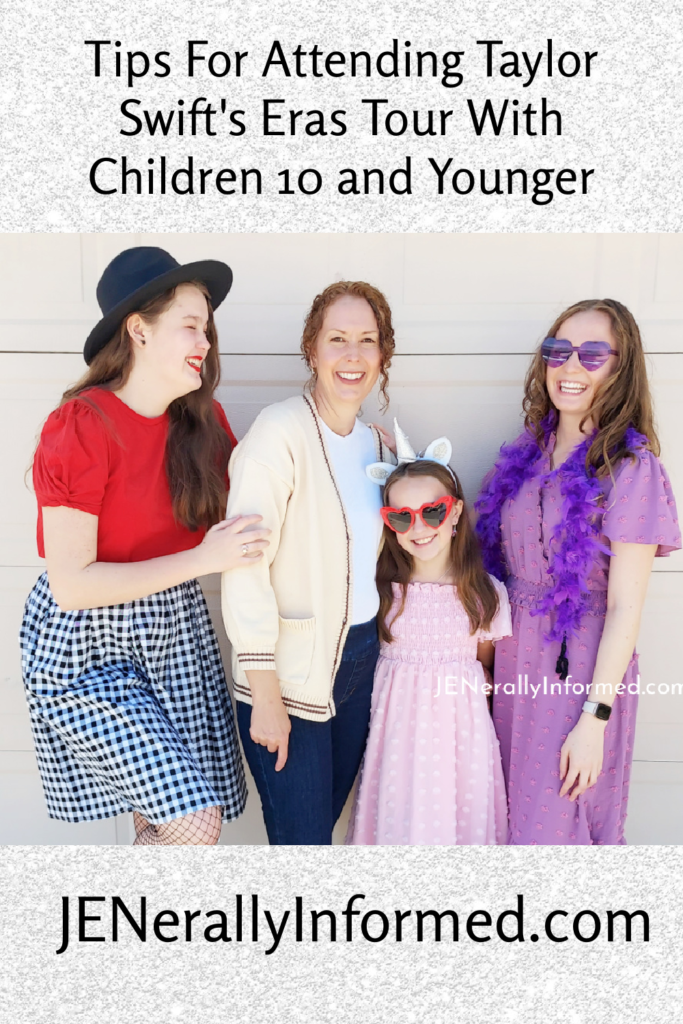 Clothing and Accessories
Clothing
We chose to dress up in different Eras. Can you guess each of our Eras?
One thing to keep in mind is that the air conditioner is set at Arctic levels since there are like a billion people in attendance. Take a light sweater for your little person so they aren't cold and miserable all night.
Signage
Also, make sure you know the rules on sign sizes. It would be really sad to spend hours making a sign and not be able to bring it in.
Headphones and Ear Protection
Sound Reducing Headphones
We didn't see anything about whether sound-reducing headphones were not allowed, so we brought a pair and also a pair of earplugs in case the headphones were rejected at security. Luckily, the security took one look at the 10-year-old and after a quick perusal, they passed the headphones right through. They were so helpful! Sometimes she wore them and a few times she popped them off so that she could rock at full volume!
Parking and Driver Services
If you drive, go early and ask the attendant where the best place to park is. We did and were out of the parking lot in like 10 minutes!
If you are going to have uber or another ride service pick you up, you might want to re-think that. There were people waiting for 3 to 4 hours after the concert for Uber to be able to get into the parking lot. If you absolutely do need to use a ride service, then scout around if there is a place with a short walk you can get to that your driver can get into easier than the stadium parking lot. If my little person had needed to stand around and wait until 2 or 3 am, that would have been really bad!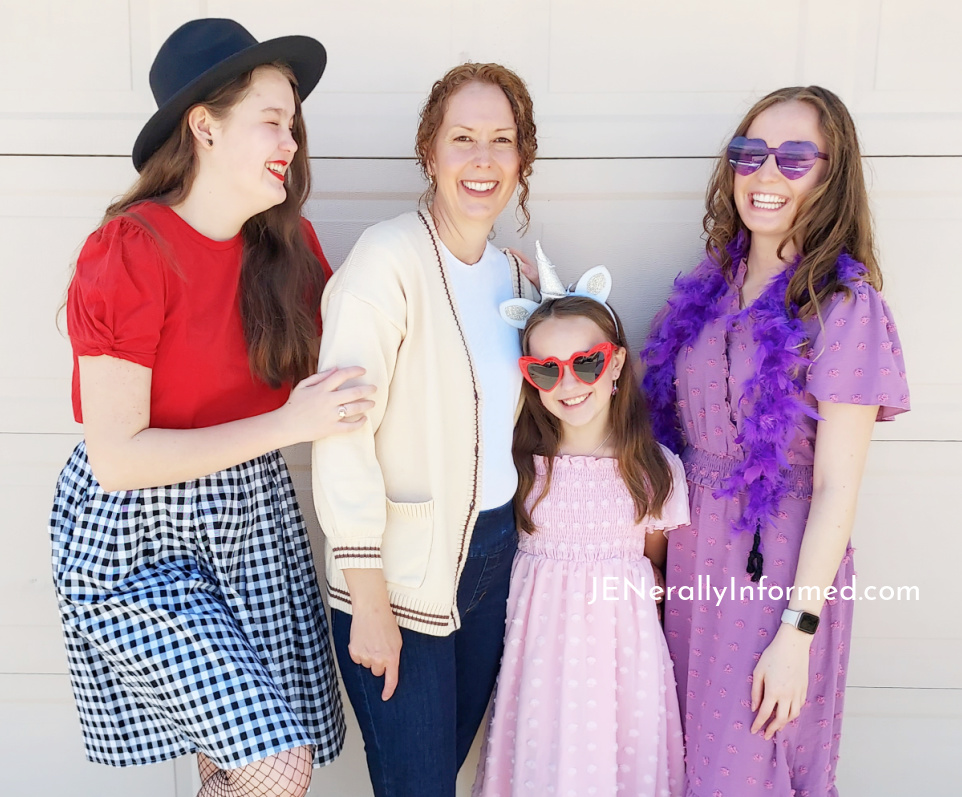 Let me know if you have any other questions I can answer.
If you are going, you and your child are going to have an amazing time! Long live Taylor, and have fun!!



Love,
Jen

Go ahead and share this post, you know you want to!