I know that I have already shared with my readers the jewel that was given to me my by Mother-in-law as a wedding gift, my beloved cookbook. Inside this treasure trove of wonderfulness about 15 years ago I discovered a recipe that has made me famous.
Yes, I do mean famous. Every time I make this recipe people eat it up post haste and ask how long it took me to craft this piece of awesomeness in a loaf. Well, my banana bread recipe came from my favorite recipe book and specifically from a woman named Danielle. Thank you Danielle!
It is indeed awesome and I have not met a person yet who does not love this simple dessert.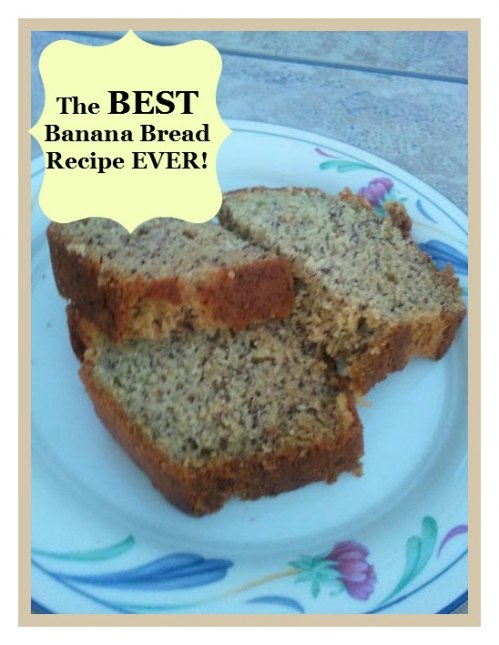 Banana Bread Recipe
* The most important key to this recipe is to use thawed frozen bananas. I always seem to have bananas sitting on my counter that are turning brown. Rather than throwing them away just put them in your freezer to bring out for later. They can be thawed sitting on your counter for a few hours or quickly in your microwave for a few minutes.
1/2 cup margarine
1 cup sugar
2 eggs
Blend wet ingredients
Add 2 cups flour
1 tsp baking soda
3 of your thawed/frozen bananas
Pinch of salt
Mix well
Grease a loaf pan and bake at 350 degrees for 6o minutes.
*Here's the second most important step. Do not over bake the bread! That takes all of the soft and yummy moistness out. It may take longer than 60 minutes for your bread to bake, but just keep watching the top or inserting a clean knife to see when it is done.
Voila! I told you it was easy. Prepare to be amazed at how many rave reviews this simple recipe will bring you.
Stay Happy! Stay Informed!
Love,
Jen