Hi everybody! Today I am super excited to introduce all of my blogging friends to the blogging guru Sarah of ND Consulting! I have known Sarah for several years and have learned so much from her. In fact, even if you aren't a blogger you can learn something from her, because everyone has goals. So be prepared to learn a thing or two today, and make sure to check out all of the fab resources Sarah has available on her website. You won't be sorry!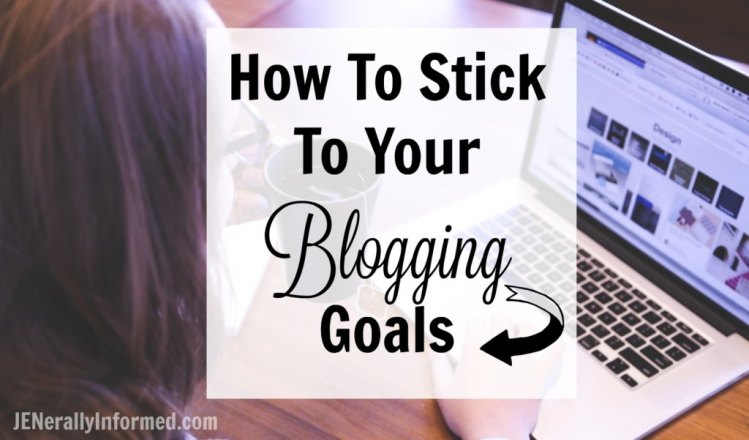 When you set your own goals, they ignite you. You feel a build up in your core when you identify that big goal and you want it so badly you wake up each day with vigor and gusto (and maybe another cup of coffee). You work, learning from the mistakes and celebrating the wins.
So why is it that somehow around May or June, we bloggers lose steam? Summertime sucks the winds from our sails and we never fully recover because we have distraction after distraction, responsibility piling upon responsibility – there's almost no time left for blogging, let alone sticking to our goals we set back in January.
The Reason Bloggers Don't Achieve Their Goals
Iif we're honest with ourselves, is it the distractions? With a few notable exceptions, I'd venture to guess it isn't. Most bloggers lose steam and don't achieve their goals because the plan to support the goal was full of holes.
All of this you're doing – planning for your blog, developing your writing skills, growing email lists, using schedulers, learning the Google zoo of algorithms – they're all a means to an end.
It's up to you to clearly define that end AND the path to get there. And the lack of a plan allows you to forget how badly you wanted it all in January.
So let's come up with your plan, your roadmap, your goal map.
Hi there. You don't know me, but I'm one of those people. You know us – we're hired to optimize sites to earn bloggers more money. I'm Sarah from ND Consulting, and as a consultant, I help a blogger earn an income on her own terms by developing a plan to build her ideal business. Jen has graciously allowed me into your world today to help with increasing the likelihood of you hitting your targets this year.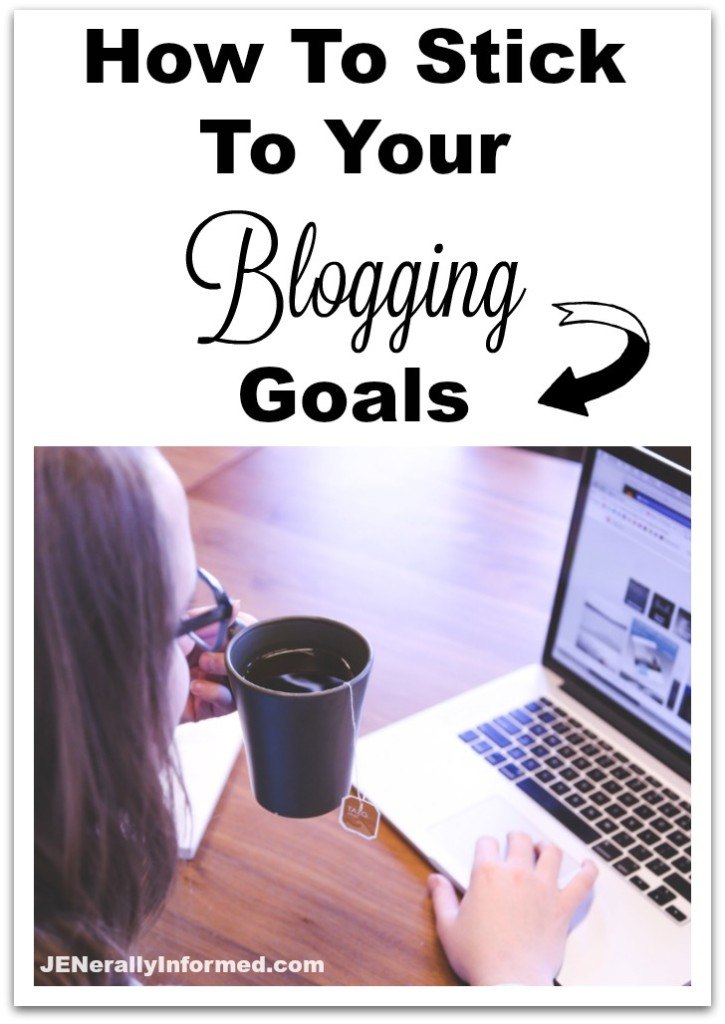 How to Stick to Your Blogging Goals
Goal setting is easy, it's the day-to-day which makes achieving them difficult. I'm sure you have goals for your blog and I'd like you list them out on a piece of paper (even the back of a permission slip from 2014 you found underneath your car seat will do).
Now on that same paper, list out the tasks you need to do in order to make that goal happen…
This part is a bit harder, right? Let's say you want to build your email list but know nothing about creating an opt-in. Write down research on creating an opt-in under your email list goal. You'll likely need to set up that opt-in, create some images to promote it, and maybe even guest post around sharing that opt-in. All of those become milestones underneath your goal.
Goal Mapping
I work with bloggers like you every day on their schedules, productivity, and goals. We get pretty detailed and use a goal mapping workbook to help them get familiar with the process.
And I'm sharing that with you today. It's not difficult to come up with tasks or a burden to keep up with. It's a map.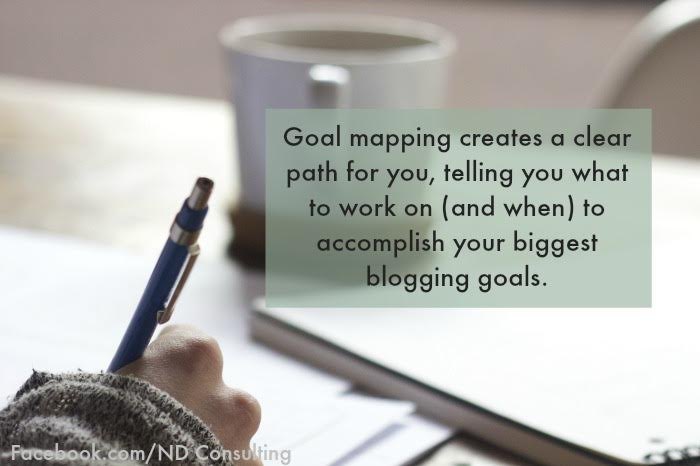 From my How to Use Goal Mapping to Unlock Blog Growth, I share the basics of the process:
"Goal mapping is a 3-step process to move even the most unorganized or procrastinating clients of mine towards their finish line. The steps are:
1. Clearly define a motivating goal with a deadline.
2. Identify the milestones needed to accomplish the goal (or move towards it).
3. Add tasks to your calendar to define the start and due dates."
That's it. I recommend starting with a 30-day goal so you can see the fruit of your efforts pay off, but 90-days are recommended. Those are the plans which usually move us towards our big, sexy goal.
In the goal mapping workbook, I provide you examples goals, milestones, and tasks for many areas, including increasing income, growing traffic, building a stronger email subscriber base, and more.
Free Extra!
When you sign up to get the goal mapping worksheet you'll also get one of the most popular resources clients and subscribers rave about: Beyond the Data.
Beyond the Data allows a blogger to dig deep into their audience by surveying with purpose. Want to earn more? There are questions to ask (and I give them to you). Want to grow traffic or increase email subscribers? You guessed it – there are specific questions to ask and I give them right to you.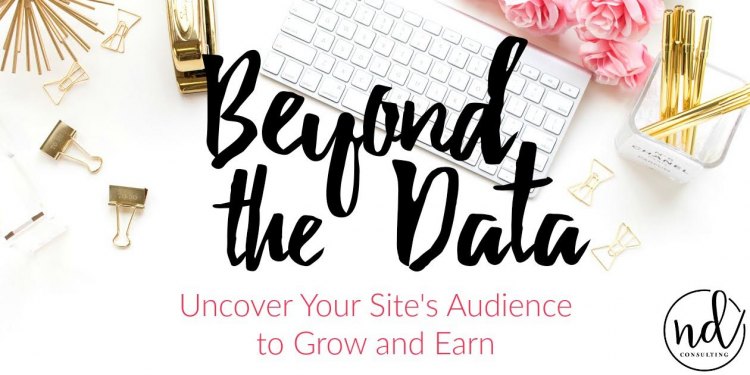 Summary
Setting a goal is easy, it's the day-to-day that gets us. Using my free goal mapping resource to accomplish the goals you set for yourself and your blog.
Thanks for "listening" to me today and thanks Jen for letting me into your space!
Jen: Thanks Sarah!
Love,
Jen

Go ahead and share this post, you know you want to!