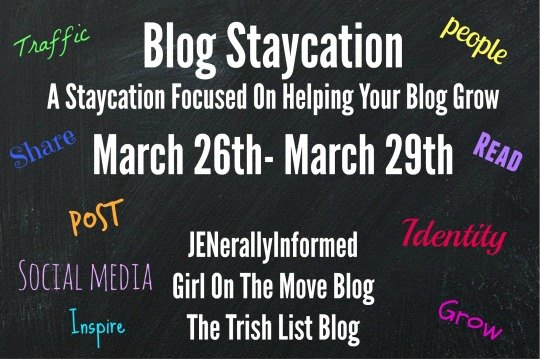 The Spring Blog Staycation was another amazing blogging experience!
Over the past four days I have met so many great, new bloggers and learned so much! As would be expected, I have had to add a few new items to my blogging to do list, but I also completed a few HUGE projects that had been looming over me for far too long.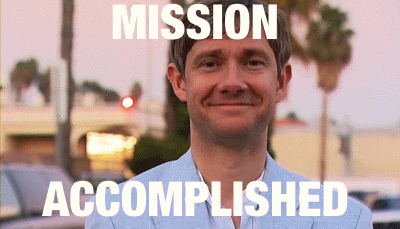 If you missed this Staycation, don't worry! We will be hosting another one in the fall. Make sure to join the Facebook group now and sign up on this form as well so you don't miss any of the updates!
Thank you to everyone who participated throughout the Spring 2015 Blog Staycation! Let's make sure to stay connected!
Link up to share all of your accomplishments, too! You could link to a new post, a new or updated page, an Instagram picture (I would love to have you follow me over there) or your new/updated social media account. This is your chance to broadcast all of your awesome achievements!
Still have more to do? Leave a comment with the blogging priorities still on the top of your list!
Special thanks to my fellow Blog Staycation organizers Trish and Julie!
Congratulations on all of your blogging accomplishments!
Stay Happy! Stay Informed!
Love,
Jen