For Christmas this year the JENerally Informed children were surprised with a Disney Infinity game system. The hubs and I did our research before buying and all of us have been really happy with it. The gist is that the game allows you to purchase finely crafted figurines that enter the actual game when placed on a pedestal. By themselves, the figurines are awesome, but the fact they are actually playable video game characters, makes the whole concept just special.
My children love that they can actually be their favorite Disney characters in this game. Right now Anna and Elsa are the boss for the girls.
We love, love, love that in "Toy Box Mode" you can build anything you want. Castles, roller coasters, ice kingdoms you imagine it, you can build it. Also, a fully functional Matterhorn from Disneyland with separate, autonomous pint-sized Abominable Snowmen!
The power packs are a lot of fun! We haven't actually bought any, but have either received them with our character purchases or via trades with friends. The power packs are nice because they add in extra items to the game. For example if you get the Cinderella power pack then you can ride around in her carriage while listening to all of your favorite Cinderella inspired music!
At no point did we actually pay full price for any of this. We waited for when the items we wanted were on sale and this game system does that pretty regularly at various retailers. The husband checks here to see where and when things are going to be on sale. You can also follow the threads for discussions about the game as well.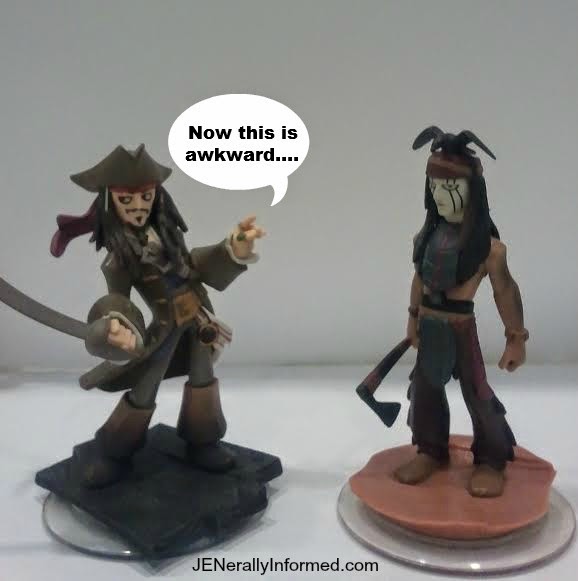 Here is what we do not like:
We do not like that Anna and Elsa do not have their own world. Bummer. As we all know, Disney did not plan for Frozen to do as well as it did and was woefully unprepared on marketing.
We don't like that your characters can't play in other worlds. For example the pirates can't go wreak havoc on the Monsters Inc. world. That would be epic!
Overall, we have been very happy with our Disney Infinity purchase and the children still want to play it even 4+ months after getting it, so that is definitely a win in my book.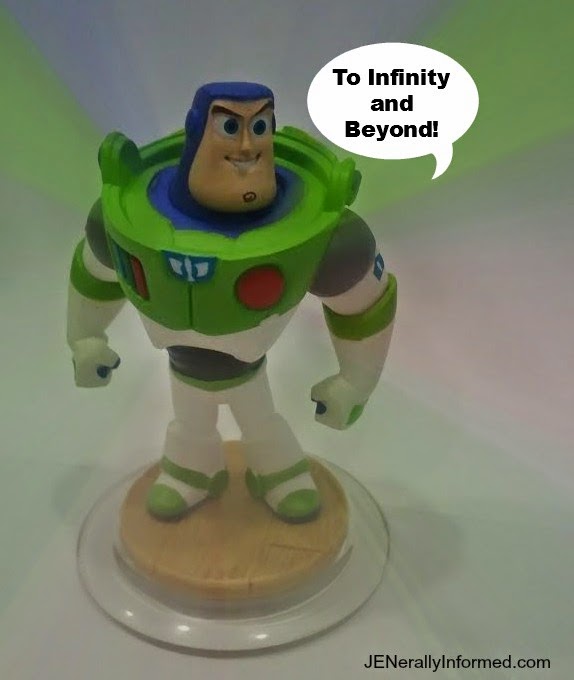 Super Secret Tips:
The Lone Ranger: mediocre movie, probably the best playset.
Unless your child absolutely LOVES Mater, you can get by without any of the extra Cars characters.
Ditto for the bad guys, EXCEPT Randal from Monsters Inc. He is pretty useful (invisibility!).
Violet from the Incredibles is a must have, probably one of the most powerful characters.
Vanellope from Wreck it Ralph is easily the most entertaining character.
If you have more than one child that wants to play, the best way to start is the starter kit, plus the sidekicks pack, that will allow 2 players in all three starter worlds.
Again, NEVER pay full price! Generally we were at half price or better, except for Elsa. But that was Elsa.
*This is not a sponsored post, but I would be willing to talk to the Disney Infinity makers about sponsorship options in return for a Sorcerer Mickey figurine. That one doesn't often go on sale.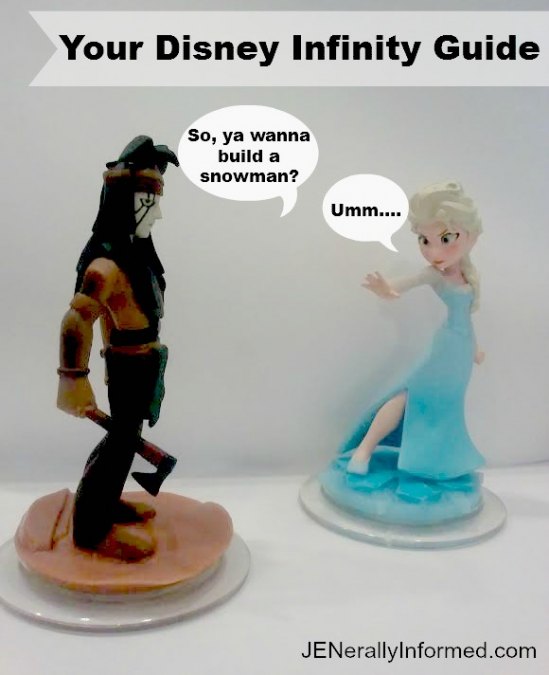 Go ahead and share this post, you know you want to!