Hi folks! How goes hunkering down? It has been rainy and blustery here in Southern Arizona and so we haven't even been able to enjoy very much backyard playtime, but I have been baking! This week I whipped up a super yummy and simple to make strudel muffin that is made from fresh peaches. It got a double thumbs up from my family. Plus with my virtual shopping cart, getting fresh fruits and veggies is still fairly simple, even if grabbing toilet paper is not.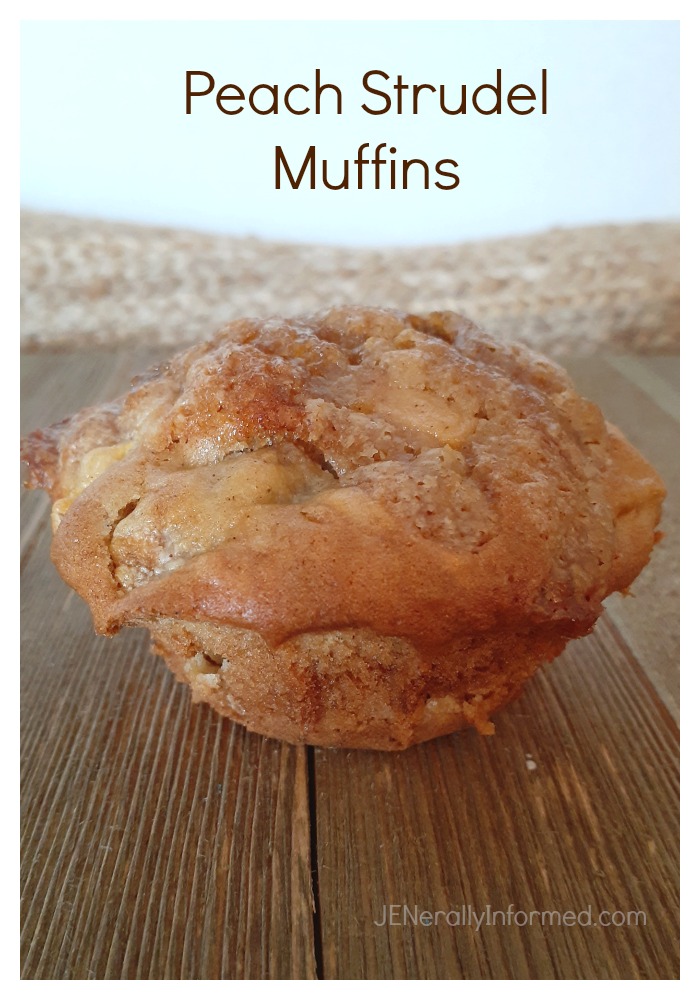 To make 12 of these you really only need about 3 fresh peaches, but here's my thought on that, I think frozen peaches would work well too. The name of the game these days, is use what you have! I just happened to have 3 peaches in my fridge and went for it.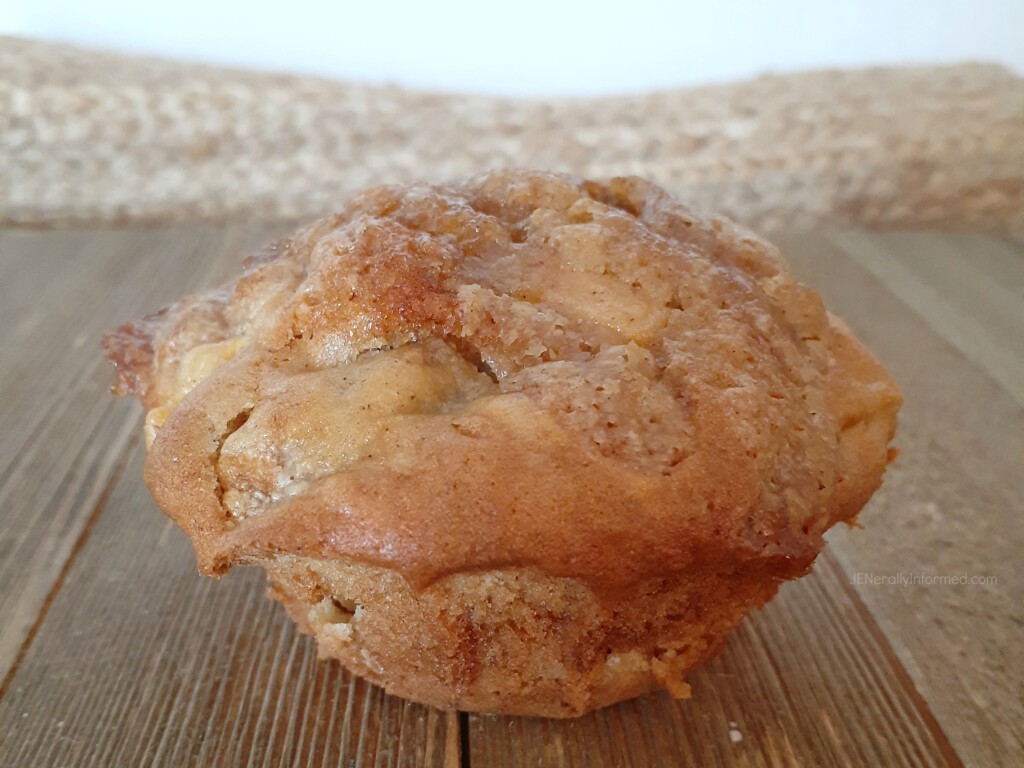 Here is a printable recipe for how to make these!
Deliciously easy strudel muffin made with fresh or frozen peaches.
Ingredients
For The Muffins:
1/2 cup butter
1/2 cup packed brown sugar
1/4 cup sugar
2 large eggs
2 teaspoons pure vanilla extract
2 cups all-purpose flour
1 teaspoon baking soda
1 teaspoon baking powder
1/2 teaspoon ground cinnamon
1/8 teaspoon ground allspice
1/2 teaspoon salt
3 tablespoons milk
1 and 1/2 cups peeled, chopped fresh or frozen peaches (3 peaches)
For The Crumb Topping:
1/3 cup brown sugar
1 Tablespoon sugar
1 teaspoon ground cinnamon
1/4 cup butter cold
2/3 cup flour
Instructions
Begin by making the crumb topping:
In a medium bowl, combine both sugars, the cinnamon, and cut in the butter.
Using a rubber spatula, stir in the flour.
Set aside.
Preheat oven to 425°F (218°C).
Spray a 12-count muffin pan with nonstick spray. Set aside.
Make the muffins:
In a medium bowl beat or mix the butter until smooth and creamy, about 1 minute.
Add the brown sugar and granulated sugar and mix until creamed, about 2 full minutes.
Add the eggs and vanilla extract. Mix well.
In a large bowl, toss together the flour, baking soda, baking powder, cinnamon, all-spice, and salt.
Pour the wet ingredients into the dry ingredients and slowly mix with a whisk.
Add the milk, gently whisking until combined and little lumps remain.
Fold in the peaches with a wooden spoon or rubber spatula.
Spoon the muffin batter evenly between all 12 muffin tins.
Fill the muffin tins until they are full all the way up to the top.
Press or pour a handful of the crumb topping into the top of each.
Bake for 5 minutes at 425°F (218°C), then keeping the muffins in the oven, lower the oven temperature to 350°F (177°C) and bake for 15-19 more minutes or until a toothpick inserted in the center comes out clean.
https://jenerallyinformed.com/peach-strudel-muffins/
If you liked this recipe, then make sure to check out this one as well!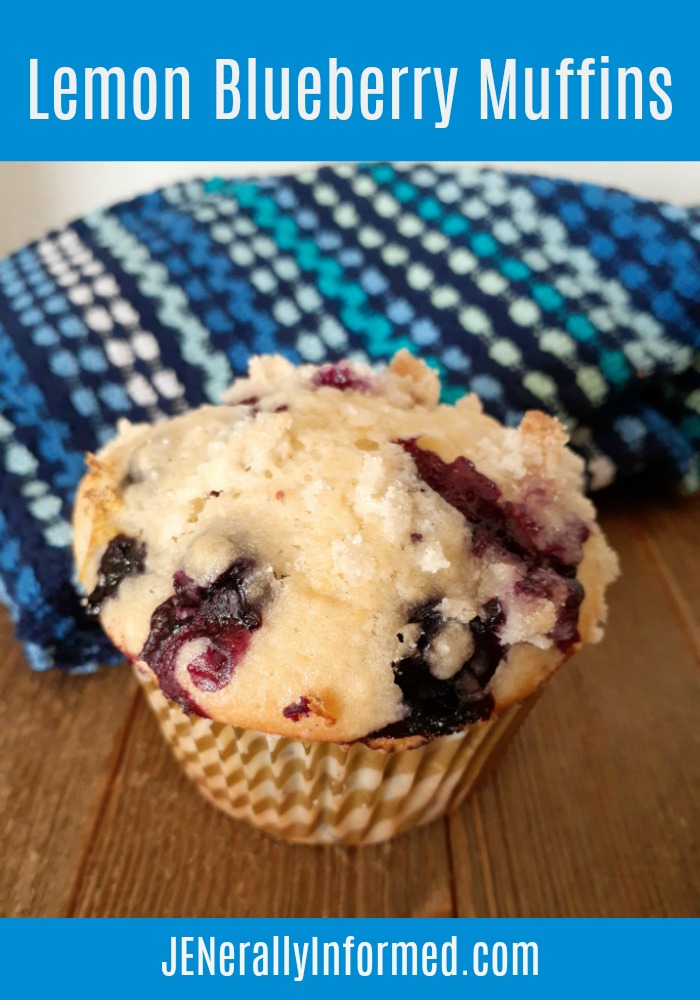 Thanks for stopping by and try and have some fun today!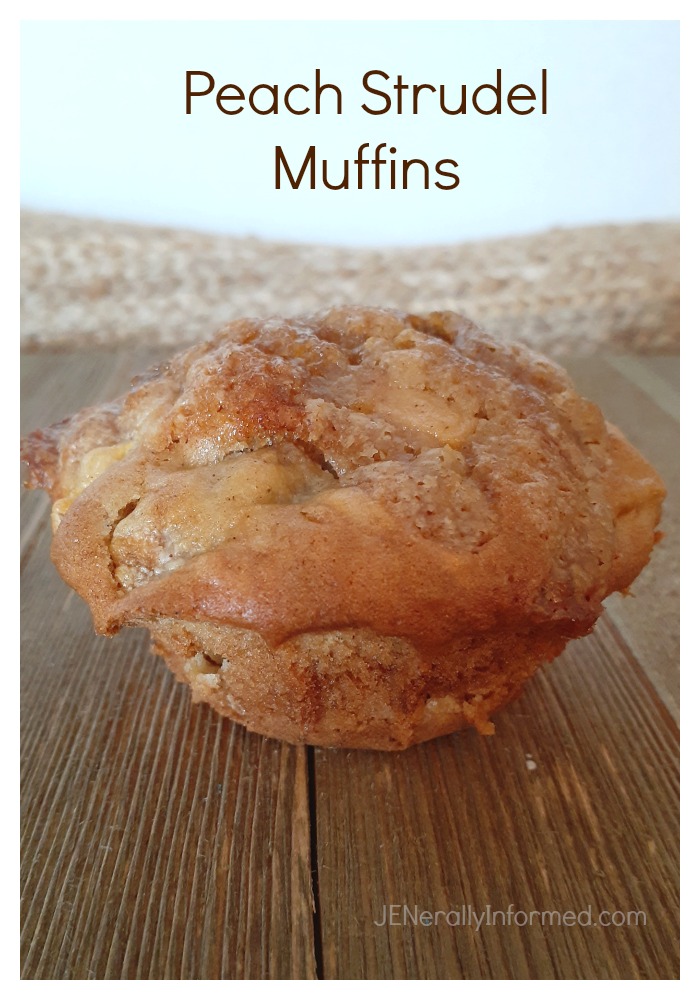 Love,
Jen

Go ahead and share this post, you know you want to!