* I received an advance copy of this book for review purposes. No other compensation was received.
Earlier this summer my 12-year-old daughter and I were chatting about what she wanted to be when she grows up. She looked at me and said Mom, "I am determined to be an astrophysicist. "
That's my girl! She loves science, math, and gets positively giddy when she can talk about anything space-related.
This week Rick Riordan Presents sent me an advance copy for a brand new book, Paolo Santiago and the River of Tears. In fact, my 12-year-old daughter was the one who grabbed the book box and opened it up, and to our surprise and glee as we read the description we looked at each other and knew this was the perfect book for her.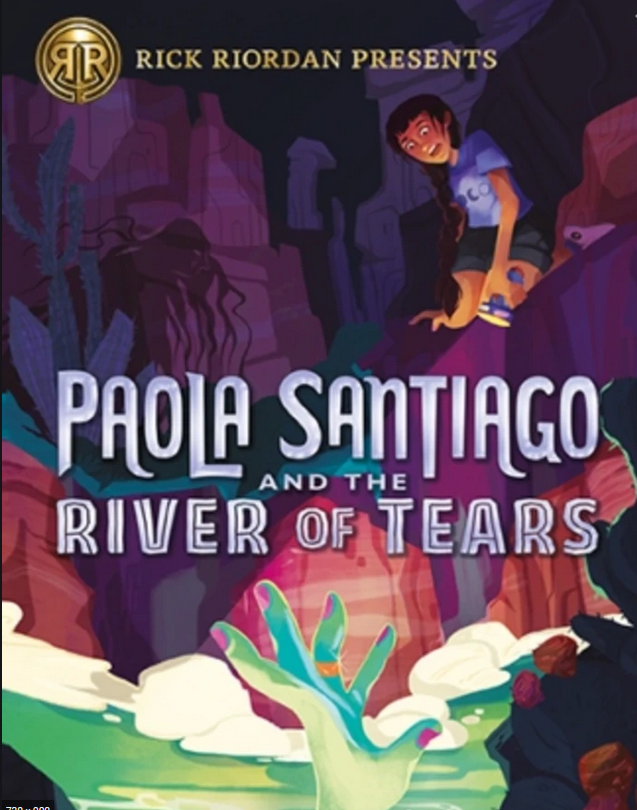 Here's the Description:
Space-obsessed 12-year-old Paola Santiago and her two best friends, Emma and Dante, know the rule: Stay away from the river. It's all they've heard since a schoolmate of theirs drowned a year ago. Pao is embarrassed to admit that she has been told to stay away for even longer than that, because her mother is constantly warning her about La Llorona, the wailing ghost woman who wanders the banks of the Gila at night, looking for young people to drag into its murky depths.
Hating her mother's humiliating superstitions and knowing that she and her friends would never venture into the water, Pao organizes a meet-up to test out her new telescope near the Gila, since it's the best stargazing spot. But when Emma never arrives and Pao sees a shadowy figure in the reeds, it seems like maybe her mom was right. . . .
Pao has always relied on hard science to make sense of the world, but to find her friend she will have to enter the world of her nightmares, which includes unnatural mist, mind-bending monsters, and relentless spirits controlled by a terrifying force that defies both logic and legend.

As a side note, being Mexican, La Llorona is a huge part of our cultural folklore. Hers is the story every kid is told in order to keep them safe and away from rivers and washes. Here in our desert, we can have terrible flash floods that can fill entire washes in seconds without any notice and La Llorona is a good deterrent for steering clear of those areas.
The story of La Llorona might have a few nuances from family to family, but she was a mother and a wife. She loved her husband fiercely and when she caught him cheating she took her children to the river and drowned them. She drowned herself as well, but still roams rivers and washes looking for other children to drown!
Talk to a Hispanic person and we all know about her, and so my daughter was like yep, science, and my heritage all tied up in one book means this is my kind of scene. This book is available anywhere books are sold starting Tuesday, August 4th, 2020.
Thanks for popping in and have a great one!




Love,
Jen

Go ahead and share this post, you know you want to!