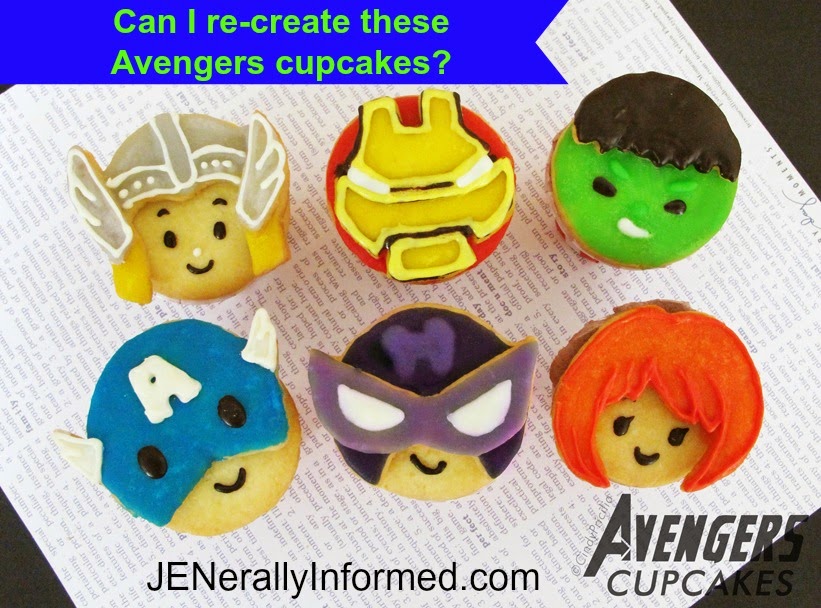 Time for the Great Avengers Pinterest inspired cupcake reveal.
A few things:
1. After meticulously reviewing the picture from every angle in order to make sure I  knew all of the colors and every nuance of the picture I decided I needed supplies!
2. With a visit to my local 99 cent store, I was equipped with my very own version of a cake decorating bag and different sized tips. Yippee! I have never owned such a thing. PISHAW to those who say we need to pay the big bucks in order to make great looking cupcakes. I will prove that wrong!
3. Ok, I got home and started making the cupcakes. Snap, all I had was Dora the Explorer cupcake holders. My son told me that no self respecting professional would ever have their Avengers cupcakes be in Dora the Explorer cupcake holders. Although he is right, no one would see the bottom part of the cupcake right, so CARRY ON!
4. WHAT! I am all out of yellow food coloring. What in the heck have I used that much yellow food coloring for? Back to the store to pick up more food coloring.
Here is a picture of my kitchen during the process, please don't pin this picture…..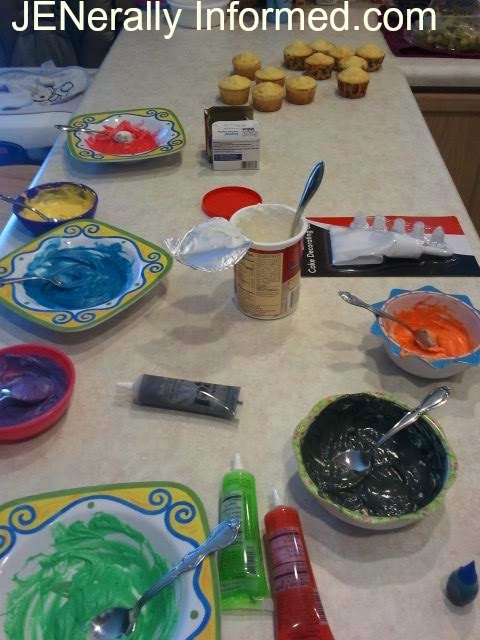 Now onto decorating!
Wow this is kind of hard:
1. Note: To make the color black throw all of the dye colors into one bowl and keep mixing until it kind of looks like throw-up. Then add in more of all of the colors and voila, you now have black!
2. Do NOT try to frost while holding a baby in your arms.
3. 99 cent store cake decorating bags are not good at all!
4. Using that much frosting and food dye in one day will permanently stain your hands a kind of funky mottled color.
5. Do not drop the Captain America cupcake on the floor, we will cover later what happens if you do.

Alright they are finished. TA-DAH!!!!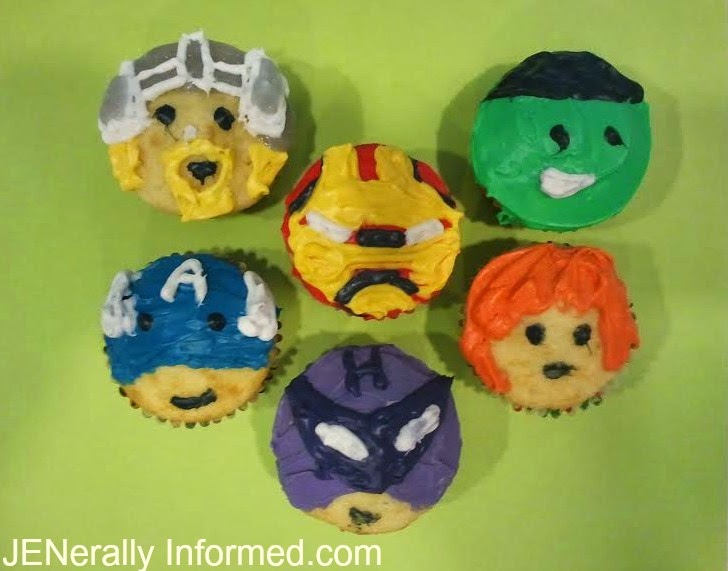 Here's a side by side. I added a little beard to Thor to make him look a little more manly.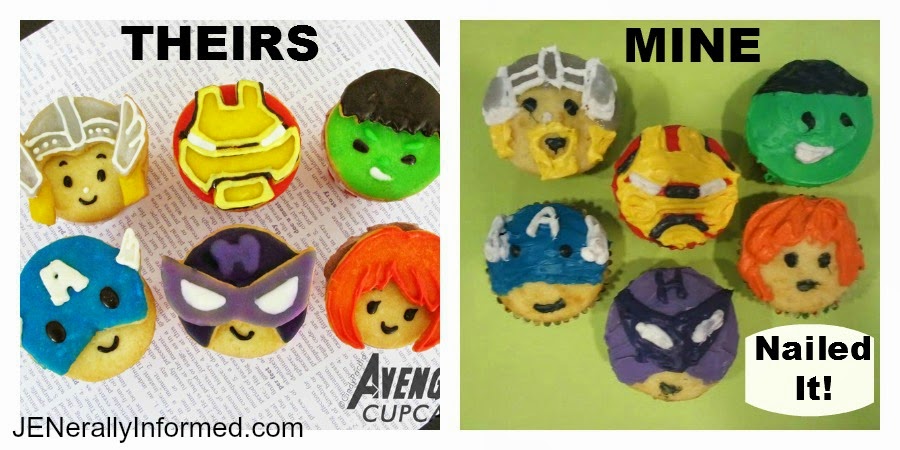 Yup, EXACTLY alike :)
Now to the slow motion replay:

The cupcake is the one on the bottom. Simply Uncanny!!
And as for that Captain America cupcake that tried to get away? There isn't likely to be another sequel: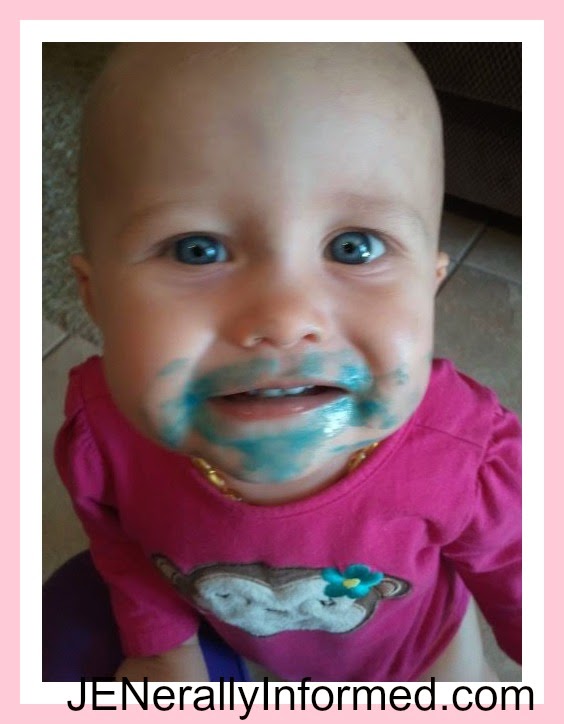 Now, what should I do next?????
Stay Happy! Stay Informed!
Love,
Jen