Boom. Here we go again!
In last week's Mommy Reality Challenge, Jen commanded that we expose the contents of our purses to the world! We had many participants! Some of you posted your purse pics in a blog post which you linked to the "Mommy Reality" post, and some of you posted pics with the #mommyreality hashtag on Twitter, Google+, Instagram and Facebook!
Once again, we can only pick one challenge winner! The "What a Mom's Purse Looks Like" winner is …….
Natasha from Tiny Tots Adventures!
When Natasha informed us that the Nipple Cream in her bag worked well on chapped lips when you're out of lip balm, we all went, "Wha, wha- WHAAAT?!" But, sure enough! Natasha is on to something! Google it and see for yourself!
Here's your meme, Natasha! And since you're the challenge winner, you have the opportunity to be our co-host on next week's post! We hope you'll join us!
Our runner-up slot goes to Echo from Domain of the Mad Mommy because we were ultra-impressed at how many essentials she could cram in her bag!
Now it's time for the next challenge!

Meet the Mommy Reality Team!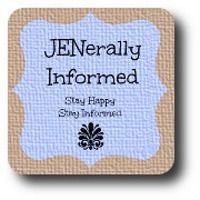 Jen from JENerally Informed:
Blog | Facebook | Twitter | Google+ | Instagram | Pinterest
Celeste from Leapfrog and Lipgloss:
Blog | Facebook | Twitter | Google+ | Instagram | Pinterest
NEW! Last week we announced a change to our format! The winner of our Mommy Reality Challenge would get to join the Mommy Reality Team for the following week as our co-host!
Introducing our very first co-host!
Farrah from Reflective Mama!
Blog | Facebook | Twitter | Instagram | Pinterest | G+
On Reflective Mama, Farrah blogs about her journey as a first time mama to an adorable baby boy and offers various tips and insights she's learned along the way! We're thrilled that you're joining us this week, Farrah!
Our new Mommy Reality Challenge is… "When Photos Fail"!
There are moments you want to capture of your children to preserve them to treasure forever and ever. A birthday celebration, a special trip, fun times with friends…
…..And then for whatever reason the photo ends up looking something like this:
Maybe the kids weren't cooperating, a thumb was over the lens… or you just, plain and simple, straight-up STANK at taking their photo that time, Mama!
Whatever the reason they turned out terribly, we want to see! Link up to 3 photos this week of your photo failures of your family or kiddos! If you're sharing your photo failures via social media, make sure to include the #mommyreality hashtag so we can find you and come back and link your picture up here so everyone can share in the goodness!

Don't forget to grab our super-nifty button!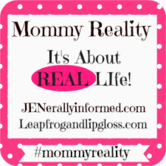 ✔ *By submitting your pic, you are giving the Mommy Reality Team permission to use your photo to create a special silly meme for you if you win! :). If you win, you also have the to opportunity to be our co-host!
✔ **The Mommy Reality team and our special co-host are VERY diligent in pinning, posting, and sharing the link-up participation every week, so make sure to follow us on our social media channels so you won't miss out!
We encourage you to visit a couple other Mommy Reality participants in the link-up and leave meaningful comments! The best part of this link-up is that we're a community of real moms with a sense of humor about ourselves!