Happy Friday everyone!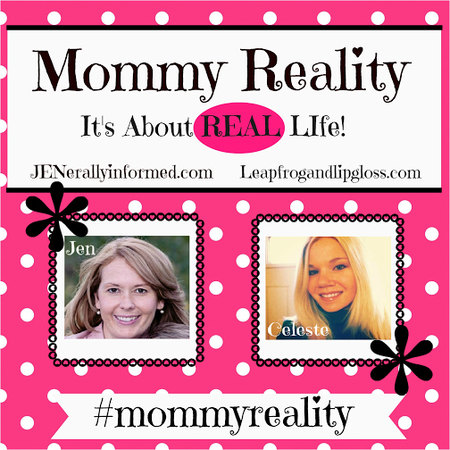 We know this time of year can be a stressful with our Mom to do lists that never seem to quite get done, so Jen wanted to start the weekend off with (hopefully) a little laugh for you.
Here's the best worst Christmas song ever made! Santa Claus On A Helicopter, no need to thank her…..
Anyway, welcome to Mommy Reality Challenge #25!
If this is your first time hearing about the Mommy Reality Challenge we are so glad you are joining this great community of moms who participate in our bi-weekly challenges that showcase all the fun, crazy, and sometimes overwhelming moments that are in every mom's life!
Please don't just read. This is an INTERACTIVE post! Come join in all the fun!
The Rules are Simple!
We will announce the theme
You will take a pic, post it to the social media account of your choice with the hashtag #mommyreality or write a post and then link it up to this blog post!
Then in two weeks, we will announce our favorites and award a meme to the winner!
For our last challenge Celeste asked us Moms to share what we really want for Christmas. Seriously as much as we love all of you, our wish lists are rather boring. Our teenaged selves would be horrified that as adults we ask for things like new knives, couches, dishwashers, irons, dryers and more.
Thanks for all of your entries Moms and we wish we could gift you all that is on your list, but we can't. What we can do though is unveil a new Mommy Reality meme from this last challenge and the winner who is receiving it!
The winner of Mommy Reality #24 Replacing This The Thorn In My Side is Katy of The Experienced Bad Mom!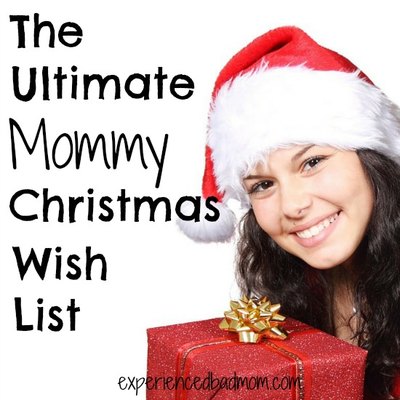 If you haven't read Katy's list go do it now!
Katy we have created an extra special meme just for you from one if the "items" on your wish list. We feel fairly certain though that Mom's everywhere will be nodding in agreement and maybe hitting the store to buy a new stocking.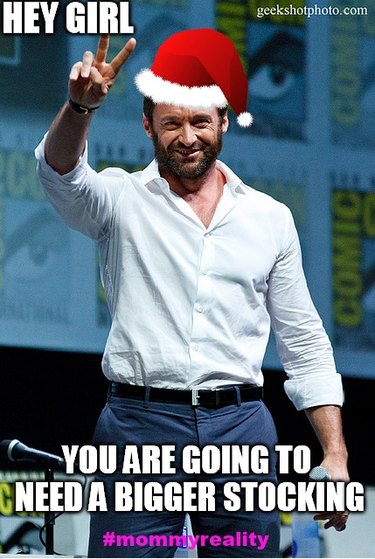 You can check out all of our other Mommy Reality memes on our tumblr page!
Since you are our Mommy Reality meme winner Katy we hope you will join us a a co-host in 2 weeks!
For this challenge, we also want to give special mention to Jessica of Breaking the Momma Mold for her list to Santa that included this awesome drawing depicting a laundry folder! Now this is an invention that the world really needs!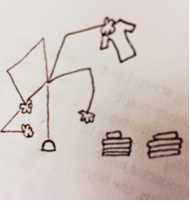 Thank you to all who entered this last challenge and a BIG thank you to our our guest Co-host Lauren of Motherhood and Beyond!
Now it's time for a new Mommy Reality Challenge and Co-host!
Meet The Mommy Reality Team!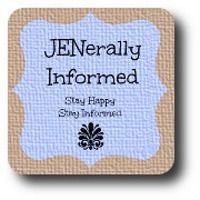 Jen from JENerally Informed: Blog | Facebook | Twitter | Google+ | Instagram | Pinterest
Celeste from Leapfrog and Lipgloss: Blog | Facebook | Twitter | Google+ | Instagram | Pinterest
Welcome to our Co-Host!
Lysa of Welcome To My Circus!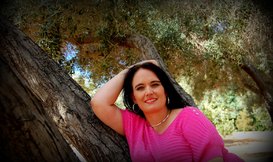 Lysa was the winner of the Mom's Pet Peeve Challenge.
Blog | Facebook | Twitter | Google+ | Instagram
Our NEW Mommy Reality Challenge Theme:
A Glimpse of Your Holidays!
As discussed earlier in this post, Tis' the season to deck the halls and to fill our kitchens and fridges full of delicious goodies! For this Mommy Reality challenge we want to see a glimpse of your Holidays. Share your Holiday decorating or that amazing sugar cookie recipe that you are known for.
To start off here are a few pictures of what the Holidays look like in Jen's neck of the woods.
The tree. Yes, that is Jen's bunny Lance-A-Lop peeking out behind it!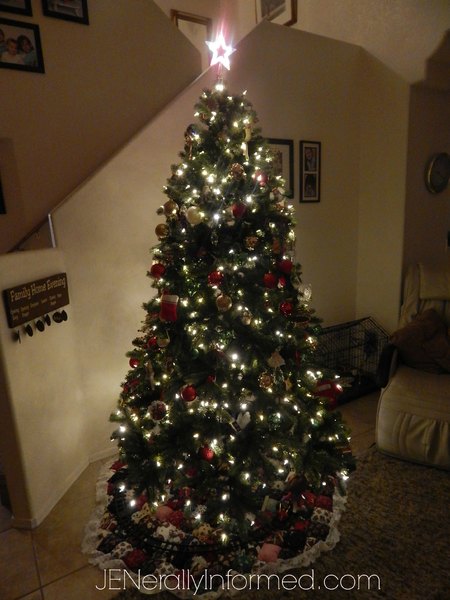 The Stockings. There are a lot of them…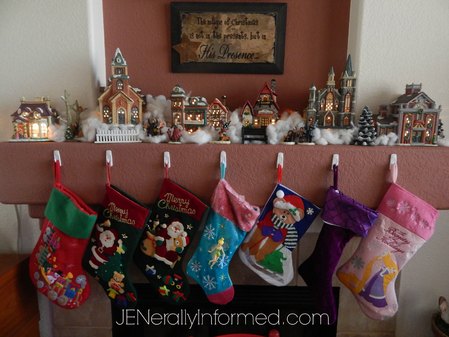 Lastly, a toddler who continues to try daily to bring the tree crashing to the ground.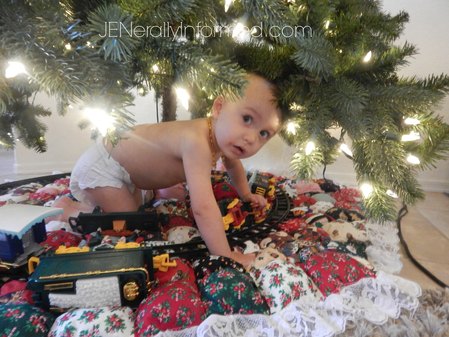 It's your turn to share!
You have 2 weeks to complete this challenge!

You can share in a post or on your favorite social media outlet.
Don't forget to grab our super-nifty button!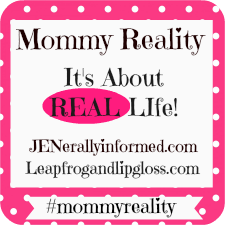 ✔ *By submitting your pic, you are giving the Mommy Reality Team permission to use your photo to create a special silly meme for you if you win! :). If you win and you're a blogger, you also have the to opportunity to be our co-host!
✔ **The Mommy Reality team and our special co-host are VERY diligent in pinning, posting, and sharing the link-up participation every week, so make sure to follow us on our social media channels so you won't miss out!
We encourage you to visit a couple other Mommy Reality participants in the link-up and leave meaningful comments! The best part of this link-up is that we're a community of real moms with a sense of humor about ourselves!