Waa-ha-ha-haa! Welllcome, our pet, to a very SPOOK–TACULAR edition of the Mummy Reeality Challenge!
If this is your first time hearing about the Mommy Reality Challenge we are so glad you are joining this great community of moms who participate in our weekly challenges that showcase all the fun, crazy, and sometimes overwhelming moments that are in every mom's life!
Please don't just read. This is an INTERACTIVE post! Come join in all the fun!
The Rules are Simple!
We will announce the theme
You will take a pic, post it to the social media account of your choice with the hashtag #mommyreality or write a post and then link it up to this blog post!
Then in two weeks, we will announce our favorites and award a meme to the winner!

These past two weeks in the spirit of it being Halloween season, Jen from the Mommy Reality Team challenged us to show "Something Scary" around our homes.
The result was fab with a wide assortment…from the obviously scary such as a "Creepy Ghost in Photo" to the educational realism of how creepy and intimidating cosmetic aisles can be. A very special 'thank you' to Jennifer from The Deliberate Mom for co-hosting with us!
We are Talented Dancers!
Before we announce the challenge winner, Evil-Scientist Celeste and Frankenstein Jen have been rehearsing some wicked dance moves these past couple weeks along with this week's new Special Co-Host Bride of Frankenstein Marie! We are SO excited to FINALLY debut this to you! In addition, we've brought back our past two co-hosts to join in the fun: Wolfman Jennifer and Dracula Joanna!
Enjoy!
AND NOW… DRUM ROLL!
The winner of Mommy Reality Challenge #21: SCARE US:
Amber from Our Charmed Life who submitted a photo to the Mommy Reality challenge of a mutant spider… okay… a CRAB lurking in her basement!
Here is your meme, Amber!
Nice spooky spotting and we hope you join us as our next Mommy Reality Special Co-host!
Our runner-up photo comes from Lyssa from Playing the Music of Life!
Lyssa is a part of a professional flash-mob group who dances Michael Jackson's "Thriller" at various events before Halloween. SO fun!
It's time for the next Mommy Reality challenge!
(Visit the Mommy Reality tumblr page to see all of our previous memes!)
Meet The Mommy Reality Team!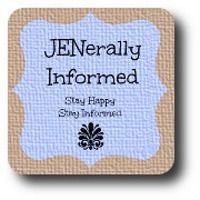 Jen from JENerally Informed:
Blog | Facebook | Twitter | Google+ | Instagram | Pinterest
Celeste from Leapfrog and Lipgloss:
Blog | Facebook | Twitter | Google+ | Instagram | Pinterest
And Introducing a NEW Mommy Reality Guest Co-Host: Marie from Normal Everyday Life!
As a reminder, Marie won our "Something I Can't Get Rid Of" challenge.
Marie is a licensed Speech Pathologist who is a stay-at-home mom of five. She's been blogging for a little over a year and we love Marie most because she has a great sense of humor. Check out some of her humorous posts here!
Our NEW Mommy Reality Challenge Theme:
"What Mom Eats For Breakfast"
They say breakfast is the most important meal of the day!
Okay, most of the time they say that.
Whomever "they" are.
(These darn "THEY's" go back and forth on that issue and really need to make up their minds)
Before we dive in: Just a little background on how our challenges are selected- Jen and Celeste take turns writing the post and creating the winning meme from the last challenge. This week it's Celeste's turn.
Celeste actually doesn't care much for traditional breakfast food, so while scrambling around getting everybody ready in the morning will usually opt for a mug of (cheap and instant) chicken noodle soup. After everybody's at school, when she gets back, sometimes she'll pour a bowl of cereal instead for a quick breakfast. Favorite cereals include: Cheerios with honey and frozen blueberries or Frosted Mini Wheats, Cookie Crisp or Golden Crisp. All healthy and adult choices.
So we want to know! Are you the type of momma who grabs something on-the-go like a granola bar? Or maybe you just do coffee? Or do you wait to drop your kids off at school and then fix yourself something delicious and elaborate? Or maybe you fetch something from Mickey D's? Are you a pancakes or a waffles kind of gal? Do you have a favorite cereal? Or do you opt for a breakfast food that's off the map?
We want to see! You have until 11/14/14 to Submit!

Don't forget to grab our super-nifty button!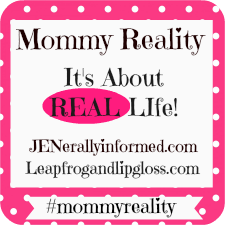 ✔ *By submitting your pic, you are giving the Mommy Reality Team permission to use your photo to create a special silly meme for you if you win! :). If you win and you're a blogger, you also have the to opportunity to be our co-host!
✔ **The Mommy Reality team and our special co-host are VERY diligent in pinning, posting, and sharing the link-up participation every week, so make sure to follow us on our social media channels so you won't miss out!
We encourage you to visit a couple other Mommy Reality participants in the link-up and leave meaningful comments! The best part of this link-up is that we're a community of real moms with a sense of humor about ourselves!