When I got married my mother in law gave me an amazing gift that has benefited my family for years. What may you ask can be a gift that keeps on giving for that long?
She gave me a cookbook and not just any cookbook, but a tried and true listing of recipes from women she knew personally who have used the recipes in the cookbook with their families for years. It is the only cookbook I own and is dog eared with multiple sticky/ food stains to attest to its favored position.
Today I will share with you my favorite sugar cookie recipe. It's a kid and adult favorite and is super simple. No multiple steps and all day prep. It is the ultimate cooking hack.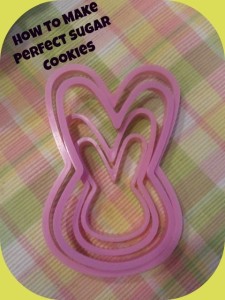 Fluffy and soft sugar cookies
1 cup margarine
1 1/2 cup sugar
1 tsp vanilla
4 tbs. milk
3 eggs
4 cups flour
3 tsp. baking powder
1/2 tsp salt
Combine margarine, sugar, vanilla milk and eggs. Cream together.  Sift flower, baking powder, and salt together and add to cream mixture. Roll out dough 1/4 inch thickness on floured surface and cut as desired. Bake at 350 for 10 to 12 minutes. Let cool. Frost and decorate as desired.
I usually make a big old batch and freeze extra to bring out on a busy night when I need to take some sort of food item to an activity.
Stay Happy! Stay Informed!
Love,
Jen