The Louvre — Le Musée du Louvre in French — is the world's largest museum and houses one of the most impressive art collections in history. The magnificent, palace and museum was built in the 12th to 13th century under Phillip II and sits along the banks of the Seine River in Paris.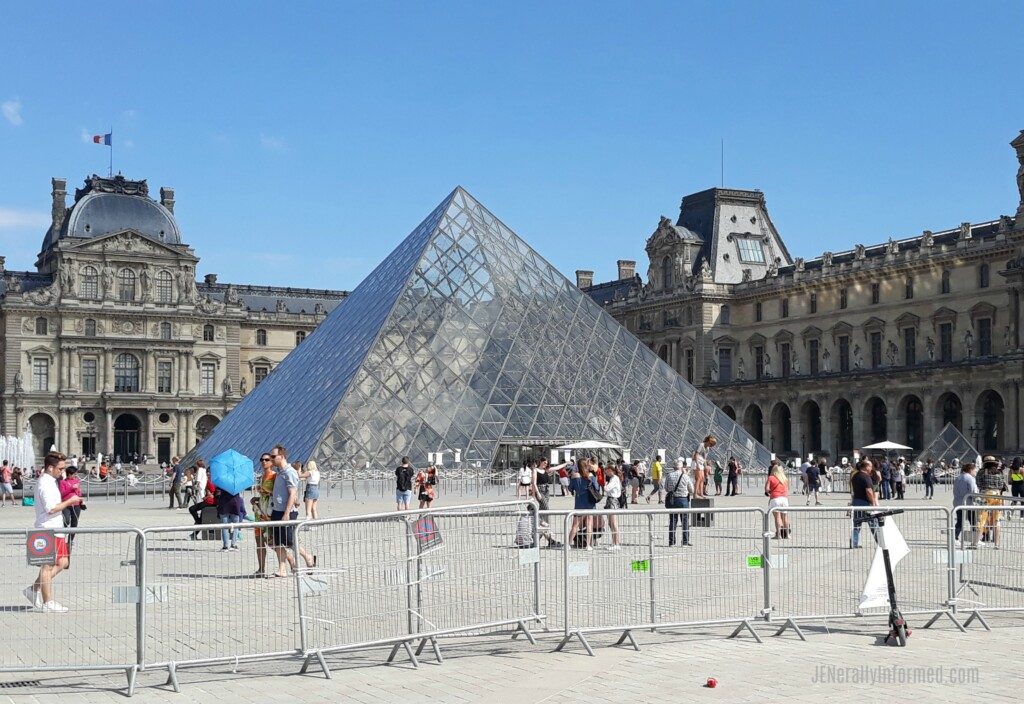 It is one of the city's biggest tourist attractions, and it is a good idea to do a little homework in advance of your visit.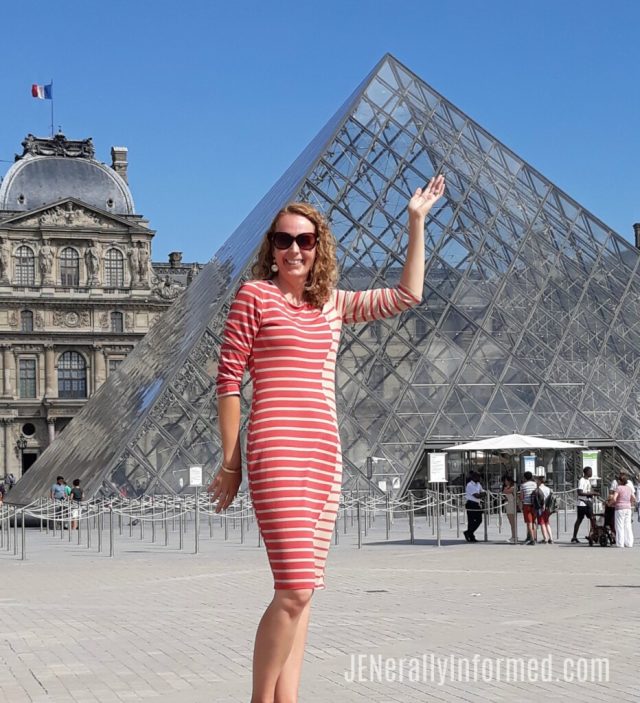 Today I am going to share five things that I think everyone should know before they visit the Louvre.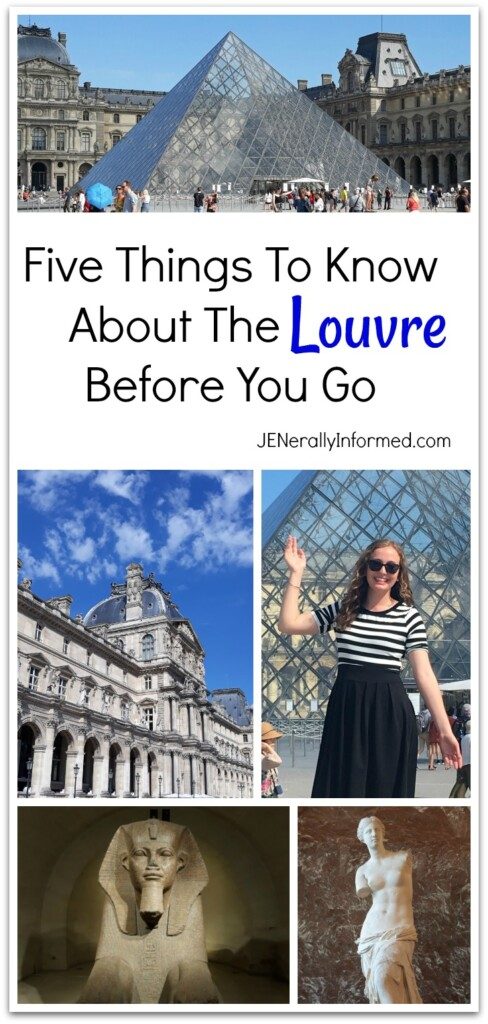 Buy Your Tickets Before You Go
The Louvre is incredibly busy and you definitely should buy your tickets online before you go. Doing this guarantees your entrance into the Museum on the day you want and also helps you to avoid the ticketing lines. Which can be incredibly long!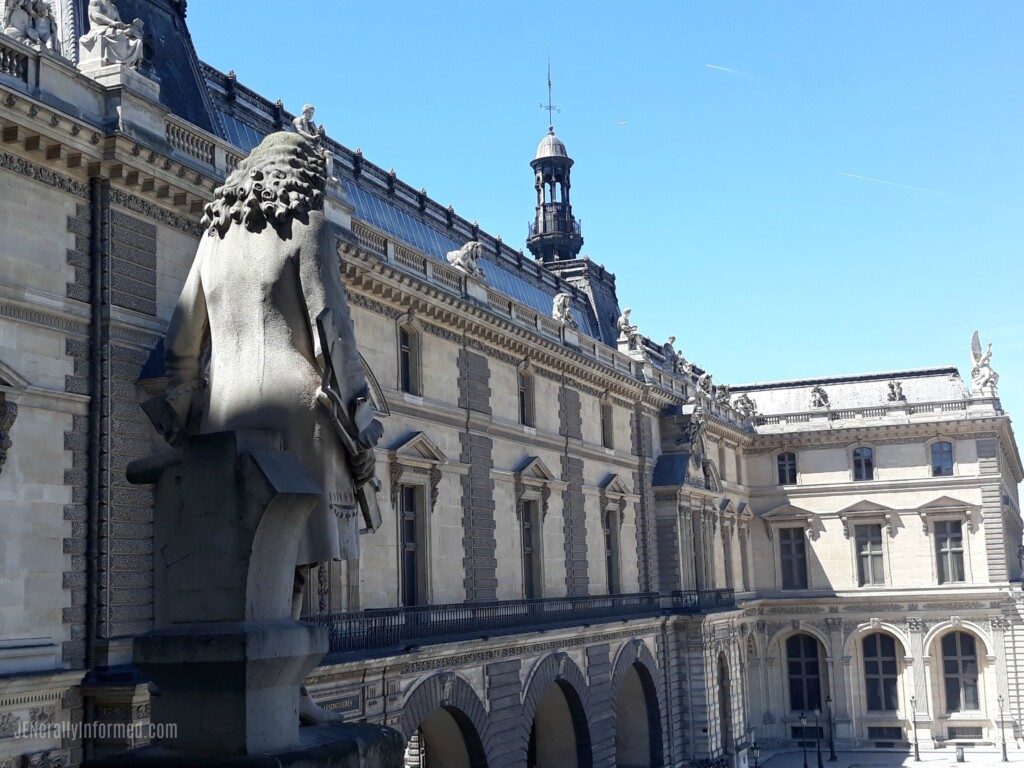 When you purchase tickets online you can also select your time of entry into the Museum. Here's an additional tip- If you have any question about what time you will be able to actually make it the Louvre make sure to purchase your tickets for an earlier time than your arrival guesstimate. This way the whole day/visit is covered for you. With no time wasted waiting around for your time slot to enter the museum.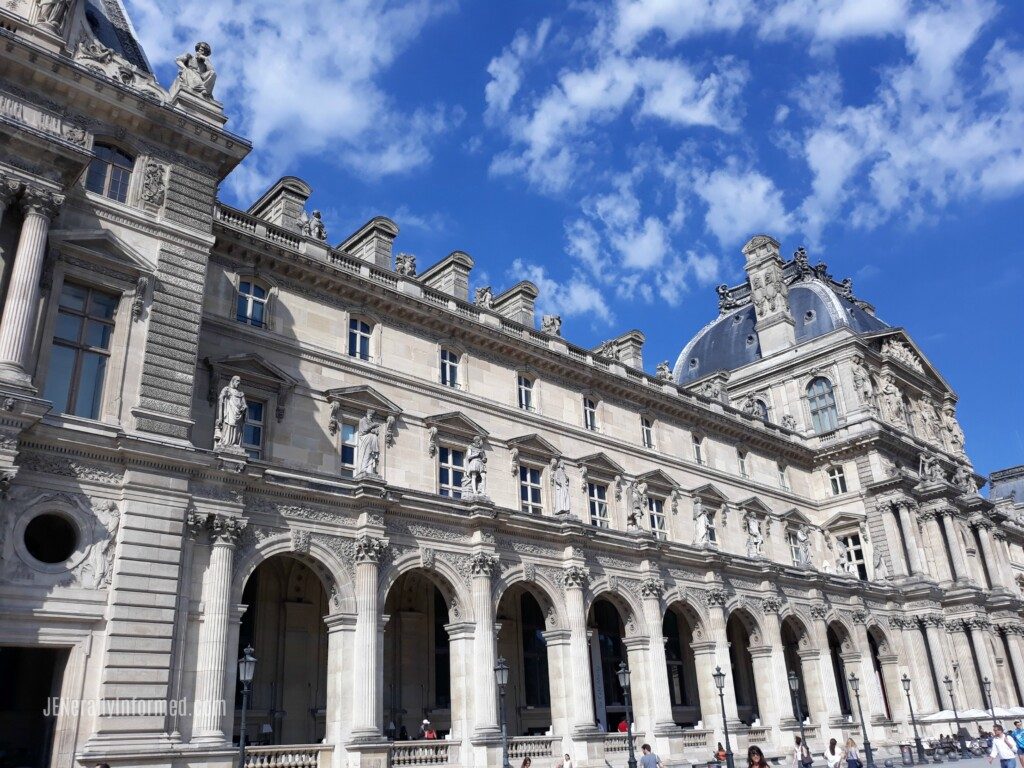 The Low-down On The Mona Lisa
This area is ALWAYS busy. There is no less- busy or less-crowded time to go into the room where her portrait is hung. From open to close people fill this room to bursting. Because of this, we visited this room first, braved the crowds, and then moved onto the other areas of the museum we wanted to visit.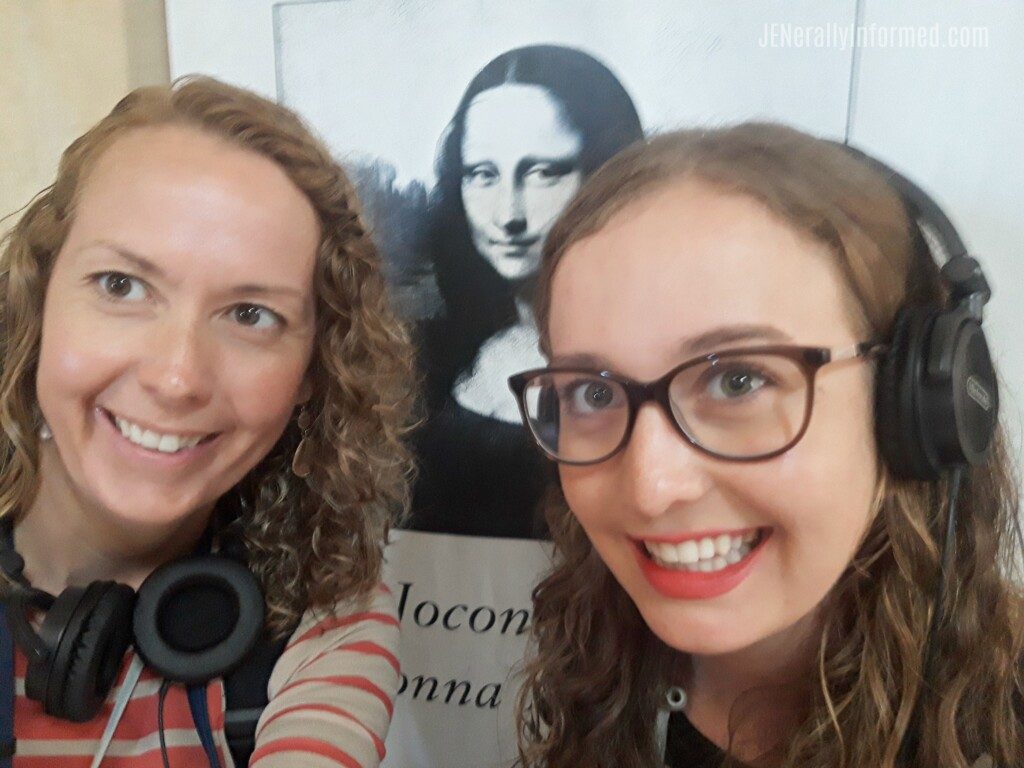 P.S. Just a little kind FYI for you; please do not be a jerk and stand in front of the Mona Lisa taking endless selfies of yourself. It's annoying to other visitors trying to just look and also, let's be real here, none of your friends want to see you posing in 30 different ways with the painting. They just want to see the portrait itself.
Pay For The Audio Headsets
In the above picture you can see that I am sporting a pair of super snazzy earphones. The Louvre provides little portable Nintendo DS systems that hold a wealth of information about the Louvre, it's exhibits and more. You can learn about any of the art within the museum by simply clicking in the number into your device that is associated with the art piece. It is pretty fantastic!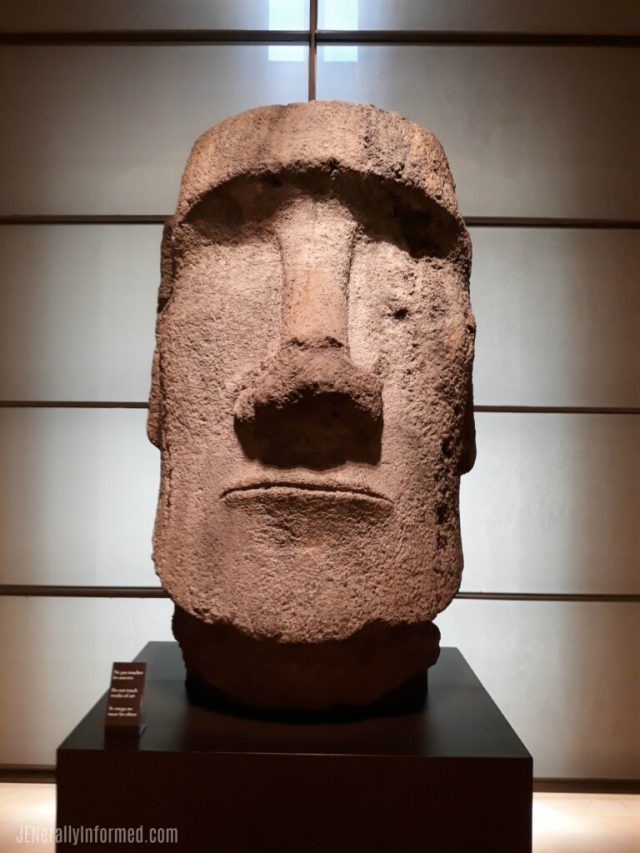 We loved the headsets as it allowed us the freedom to roam where we wanted to and then learn more about the things we were interested in. Rather than following a guide to exhibits we might not be interested in visiting. The cost for the rental is about $10 US dollars.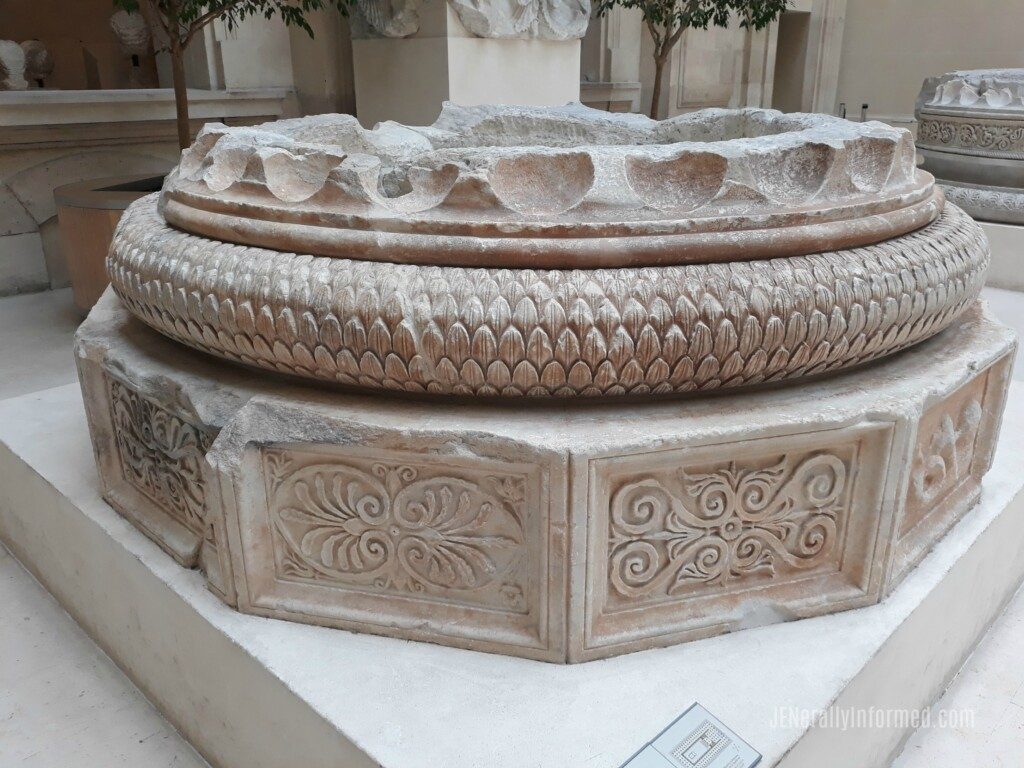 Plan Your Time At The Louvre Before You Go
We only had one day at the Louvre, but our step counter had us at 19,000 steps at the end of the day. Obviously we took full advantage of that day!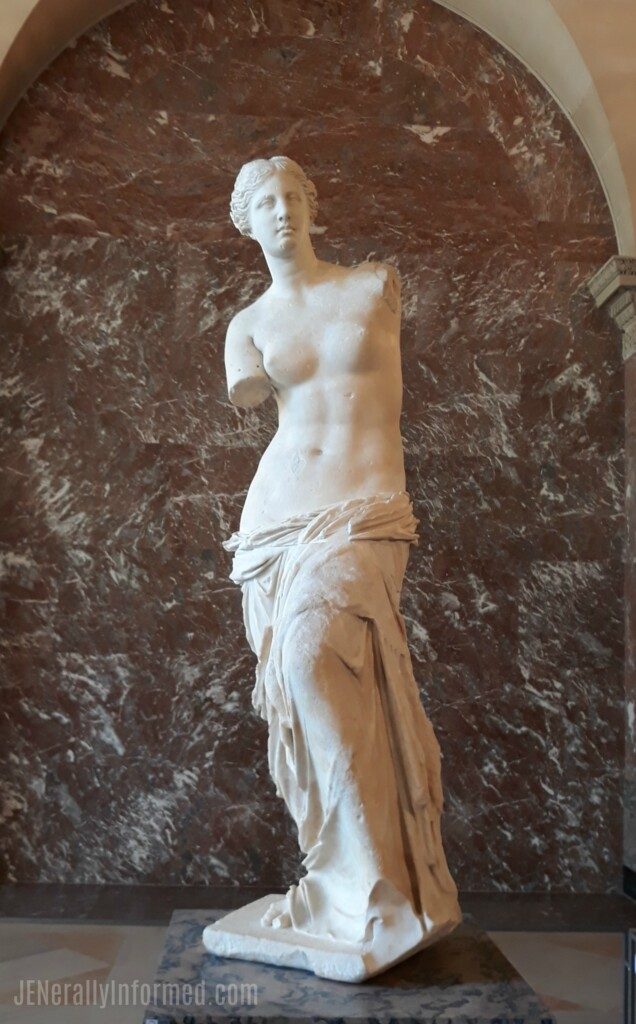 The Museum is large and you really could spend days there, because of this we did our research before-hand about what we wanted to see. Then we made sure to allot time in our day and schedule the necessary time in those places we wanted to visit. Some places we spent more time in and some we just skimmed by.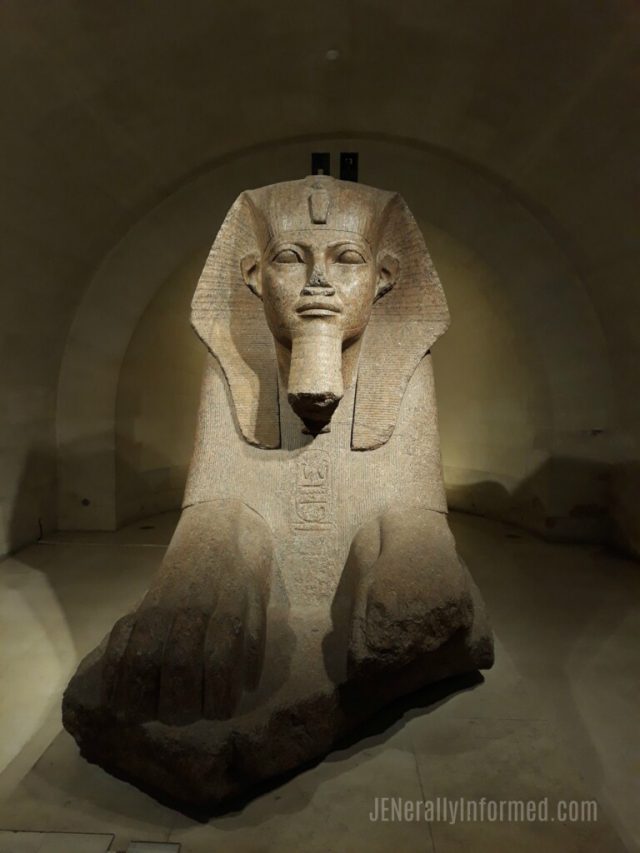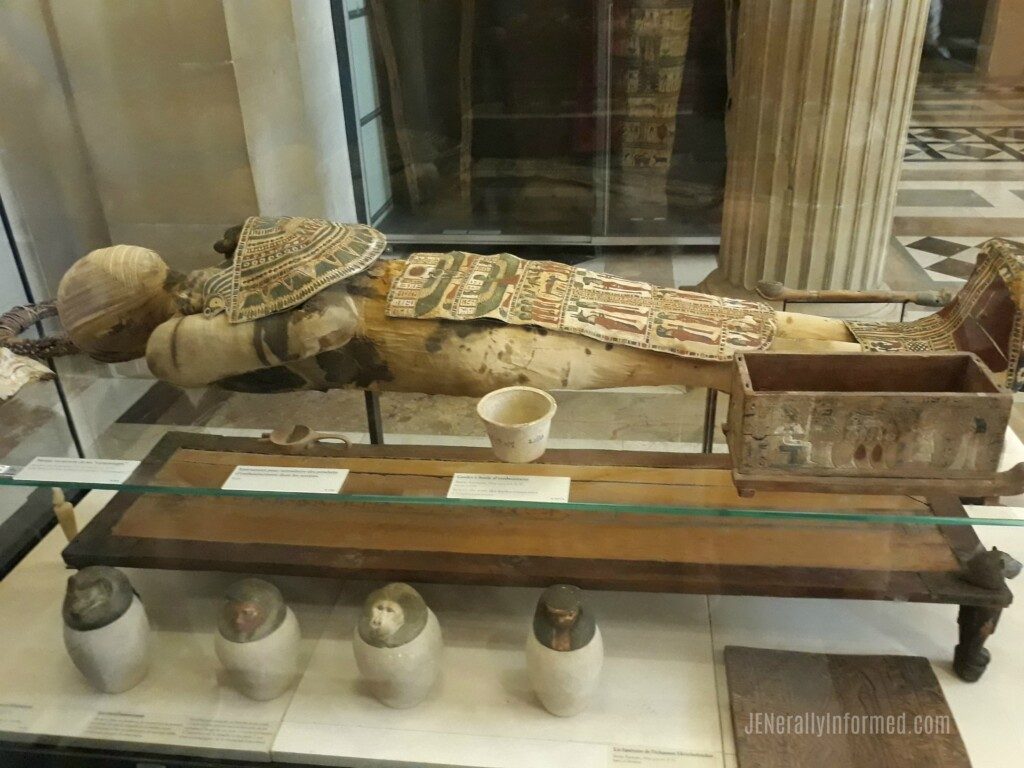 The Louvre Is Free For A Lot Of People
The full price of the Louvre museum is 17€. But if you fall in one of those categories and you have identification (i.e. a passport) then you can get inside for free:
You are less than 18 years old.
You are between 18 and 25 years old and you live in the European Union Economic Zone.
You are under 26 years old and you want to visit the evening opening on Fridays.
You are a teacher in art or art history.
You are an artist and can prove an inscription at the House of Artists and the International Association of the Plastic Arts.
You are an handicapped person with one guide.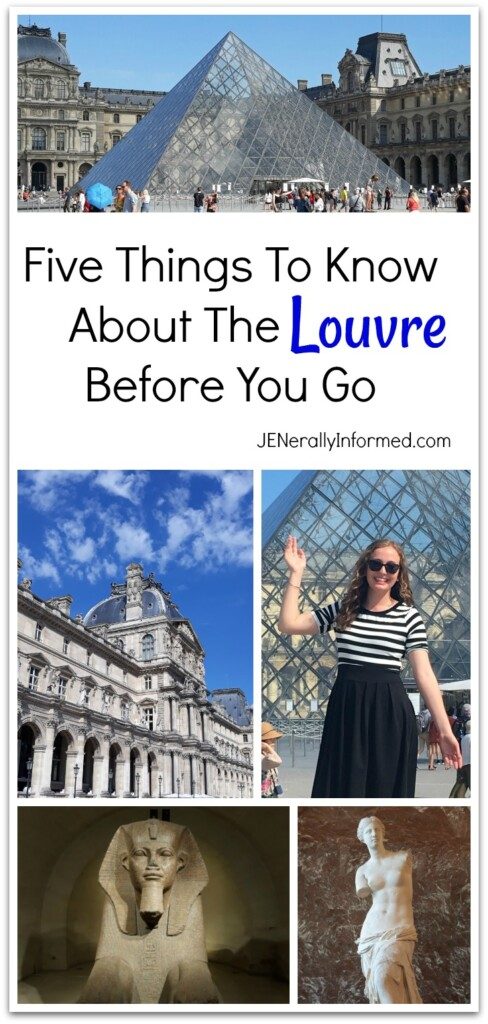 One more thing I want to make sure everyone who visits Paris knows about is the delicious delicacy known as flower shaped Gelato! Oh my gosh it is soooo good. Don't miss it. Then make sure you grab some of it in every flavor. Your steps at the Louvre will pretty much burn off the calories anyways……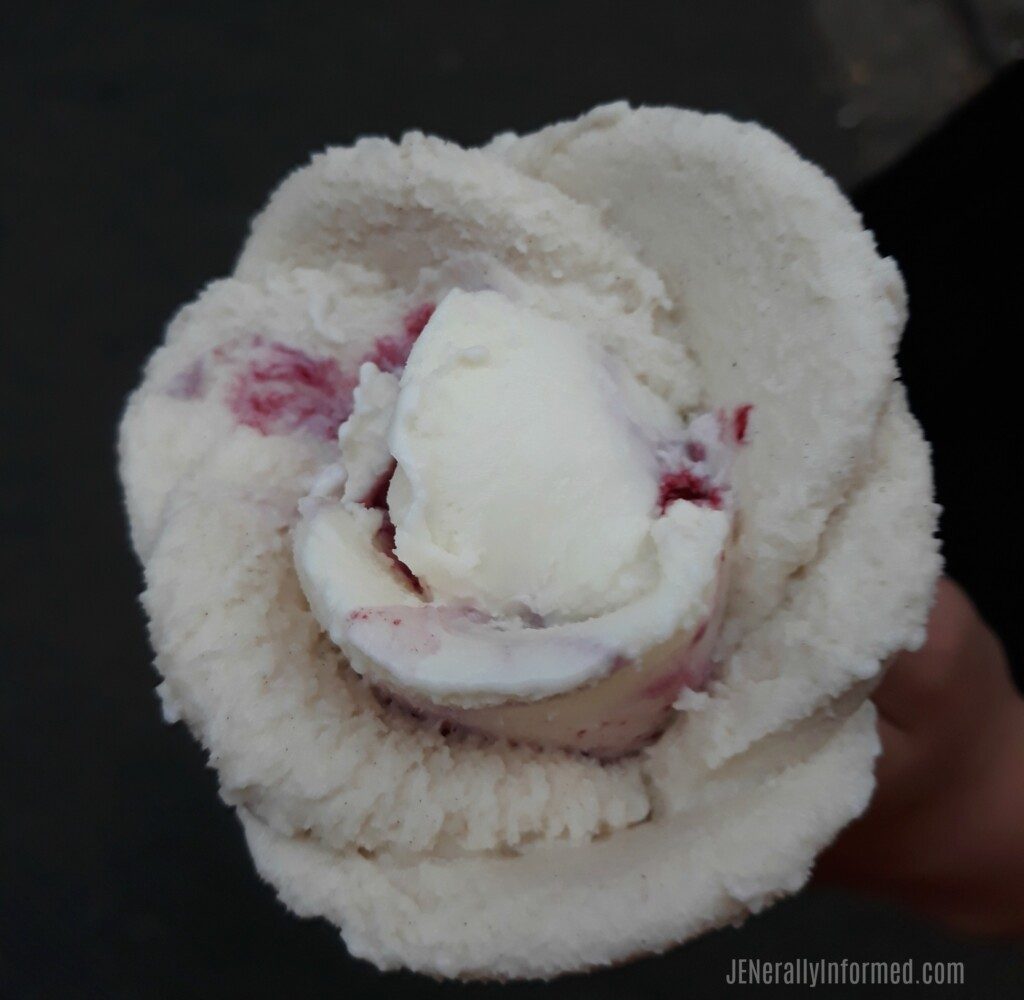 Check out these other JENerally Informed posts for more Paris travel tips!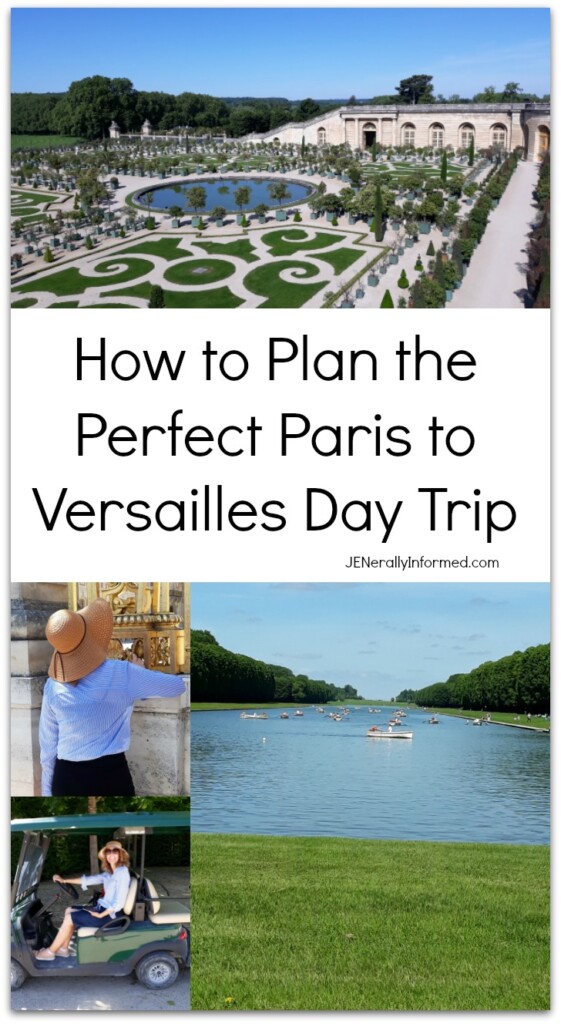 Jen

Go ahead and share this post, you know you want to!
rxnoprescriptionrxbuyonline.com/plavix.html
Buy Zovirax online
Buy Cialis Black