About a decade ago, before essential oils were really a mainstream thing, my mother-in-law signed on with a small start-up company called Young Living Essential Oils. At the time, I tried them a few times, mostly noncommittally, but not until about 8 years ago did I really get hooked on the benefits of oils. I am still all about utilizing any and all resources available to me, whether they are naturopathic or modern medicine, but oils are a solid part of my life. Here are 5 YL products I can't live without!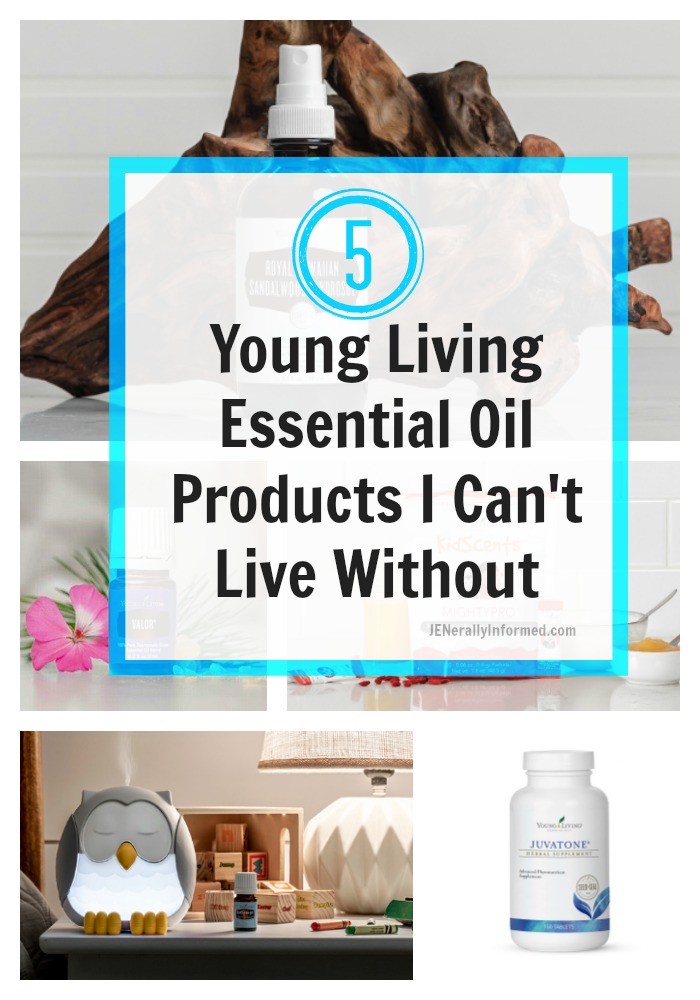 Feather the Owl Diffuser

I love this little guy! Not only does he diffuse our favorite essential oils, but he has a touch-sensitive power and light that kids can start up on their own just by rubbing his little talons! The lights change colors, and you can also set this diffuser to play music or soothing sounds at whatever volume level you would like. Around here, this diffuser is not only a kid-favorite YL product, it is a family-favorite YL item!
JuvaTone Tablets
Last year my daughter Samantha had to start steroids to treat her auto immune disease. Prior to this she had problems with large and painful sporadic cyst like acne. After the steroids it got even worse. We tried everything. adjusting her diet, cutting out dairy, expensive treatments etc. One of the things that is increasingly becoming clear for those who suffer from and work to treat acne, is that there is some type of gut health relationship that affects acne severity. As we read over the face mapping indicators for where the problem was rooted for Sam, we kept being told her liver was out of whack. I went to my YL peeps and books for some help and found this gem:
JuvaTone® is a powerful herbal complex designed to promote healthy liver function.* It is an excellent source of choline, a nutrient that is vital for proper liver function and necessary for those with high protein diets. JuvaTone also contains inositol and dl-methionine, which help with the body's normal excretion functions.* Methionine also helps recycle glutathione, a natural antioxidant crucial for normal liver function.* Other ingredients include Oregon grape root, a source of the liver-supporting compound berberine, and therapeutic-grade essential oils to enhance overall effectiveness.*
Seriously guys, this has changed everything for her. I want everyone suffering from acne to know about it! Sure she still gets the occasional zit, so do I, but this has completely changed her world. We just up the dosage during peak times when she starts to see breakouts and counter all of this with a healthy diet and lots of water.
Talk to me if you would like to see what it can do to help you or someone you love.




Valor Essential Oil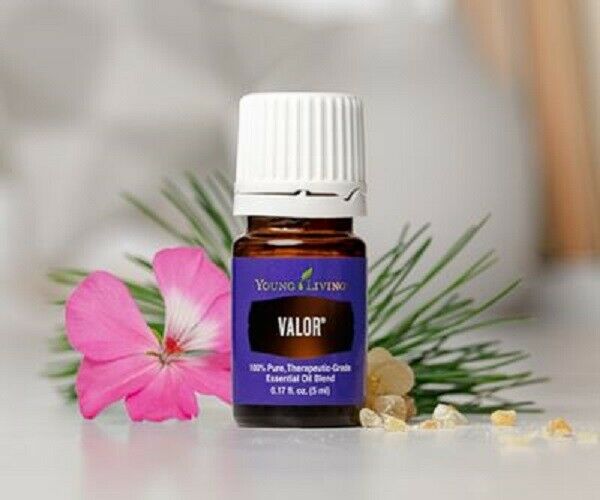 Valor essential oil blend is one of YL's most popular products and I could not live without this essential oil. I use it to align growing children and I have taught my children how to align others using this oil. Wondering how to align someone? To align someone, you have the person lay on a flat surface and apply a few drops on your palms. You rub and hold onto the middle of the person's feet solidly who you are hoping to align and as you do, you will feel their body respond. Sometimes it is a pop or a vibration or a little kick. I don't how it happens, but I just know that it seriously works and we use it weekly around here for growing pains, after big hikes or physical activities or for sore and tire bodies.
Royal Hawaiian Sandalwood Hydrosol

I live in the sunny dry desert and maintaining skin hydration is always a difficult thing. Until I found this. I love it, and obviously a lot of other people do as well, since it is always on back order. Here is a little description about what it does:
Refresh your face—and your space—with Royal Hawaiian Sandalwood™∆ Hydrosol. This distillation water is refreshing, aromatic multipurpose spray that hydrates skin and hair and adds a welcoming aroma to linens and the air in your home.
Royal Hawaiian Sandalwood™∆ Hydrosol is extracted by steam distilling wood from mature sandalwood trees native to the Hawaiian Islands. During the distillation process, the essential oil is separated from the hydrosol, which is also known as distillation water or floral water. Royal Hawaiian Sandalwood Hydrosol contains many of the same beneficial constituents as the essential oil, prediluted in a convenient spray bottle for easy application.
This sweetly scented hydrosol comes from the Kona Sandalwood Reforestation Project in Hawaii, whose practices are dedicated to maintaining the ecological balance of the area.
If you are looking for something to help with dry skin, look no further!




Kidscents MightyPro

My sister in law shared this one with me a few years ago and it has revolutionized stomach upset in this family. We call them stomach pixie sticks, since they are little tubes you rip open and just kind of shake into your mouth. My kids love the taste and ask for them when their stomach hurts. In fact, my daughter took them to a girl's camp last summer and she gave one to a girl who had thrown up the night before and then after that girl raved about how it settled her stomach, so many other girls came begging my daughter for some "pixie sticks" to help soothe their stomachs! I personally carry these around in my purse and dispense them quite frequently to both adults and kids.
Here is the official description:
MightyPro is a unique, synergistic blend of prebiotics and probiotics in a supplement specially formulated for children. Packaged in easy, one-dose packets that can be taken almost anywhere you go, this supplement features over 8 billion active, live cultures to support digestive and immune health.*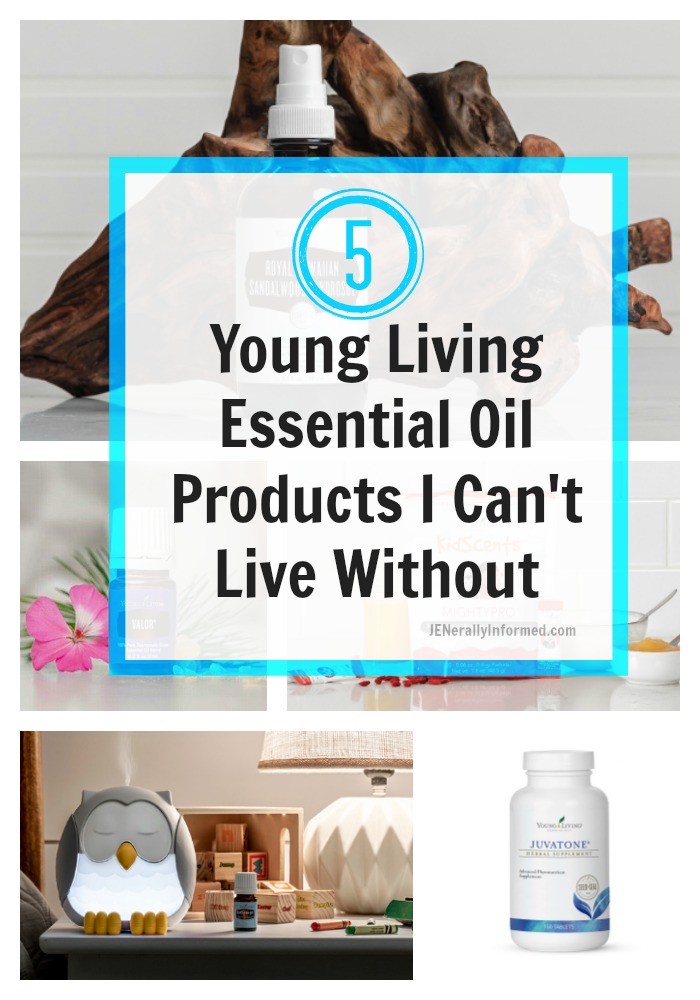 If you would like to learn more about Young Living and how it can help you, feel free to shoot me a message.
Thanks for stopping in!




Love,
Jen

Go ahead and share this post, you know you want to!