This shop has been compensated by Collective Bias, Inc. and its advertiser. All opinions are mine alone. #FamilyPizzaCombo #CollectiveBias
College football season is a BIG deal for our family. It's such a big deal that the calendar was marked at the end of last year, excitedly awaiting the day it would all start up again this year! I enjoy hosting football watching gatherings in our home, but with 4 children and their jam packed schedules my time to pull together a "fan-tastic" football gathering is limited. But I have found a way to save time and money, without scrimping on flavor and quality.
Just like your favorite college football team has a game plan, to host a great party you need one too. So huddle up, because today I am sharing some some A+ football party planning tips with you!
"Fan"-Tastic Football Gathering Prep In Less Than 10 Seconds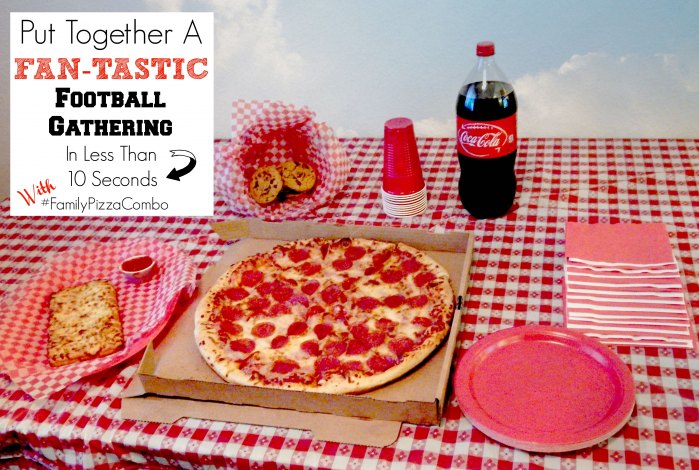 First Step
I always try to have a basket full of paper plates, napkins and cups on the ready. Usually I get these items on close out as the seasons change or at my local 99 cent store. Already having these items on hand comes in especially helpful when you need to put a party together fast. For the party you see above, I asked my children to please grab the basket and use their creativity to set it up. I think it is important to involve children in helping to plan gatherings and I think they did a pretty swell job! Take a look at that impressive napkin display! Plus here are my sure fire tips for making any party great, even if you are limited on time.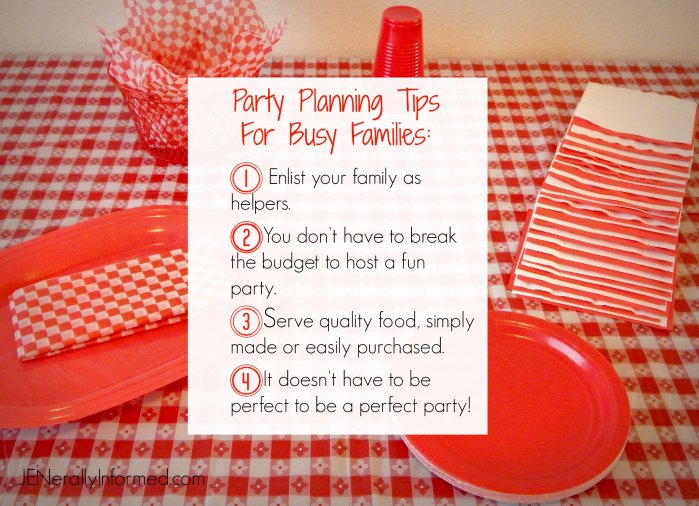 Second Step

For the most important element of any gathering, the food, here is my secret. For this party I used the Sam's Club Family Pizza Combo. For just $13.98 the combo includes a 16 inch pizza, cheesy bread sticks, chocolate chunk cookies and a 2 liter of Coke! It is a fan-tastic deal!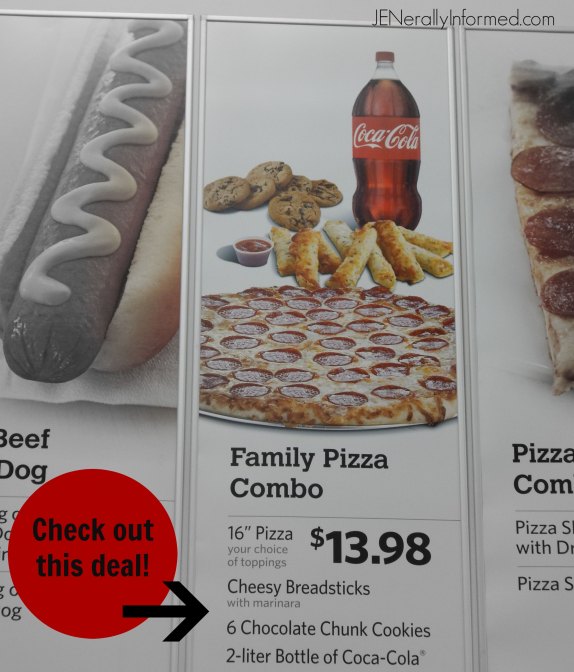 I called in my Family Pizza Combo order before hand and it was ready when I showed up, but you can also go into your local Sam's Club and order one right at the Sam's Club Cafe.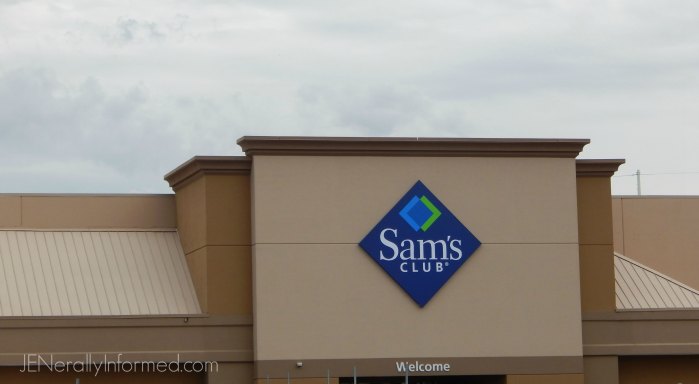 Either way you order the Family Pizza Combo will take only a few minutes for you to be on your way!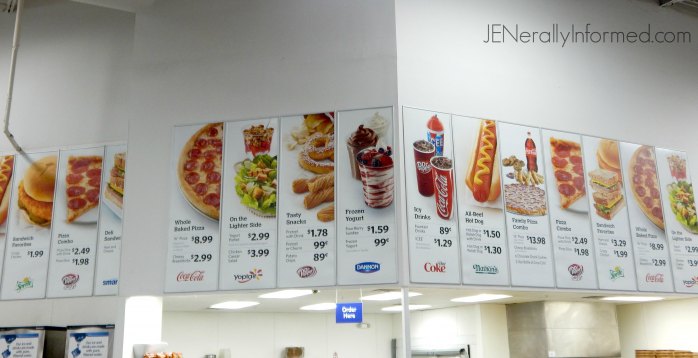 Take a look at two of my party helpers! Who doesn't need help like this!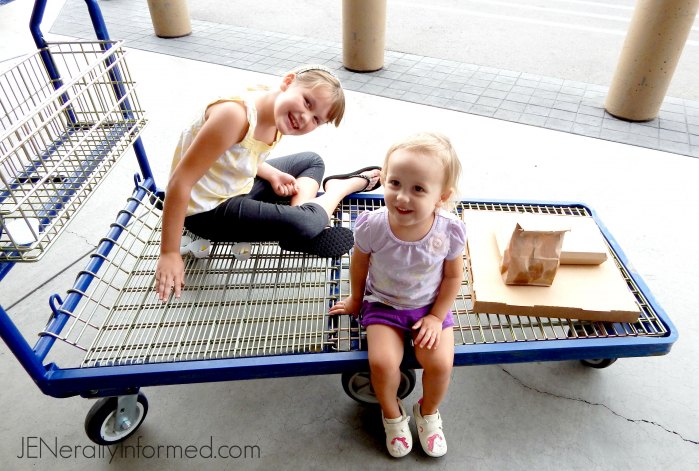 Third Step

When we got home it took me less than 10 seconds to put the food and beverage on the table and then we were ready to party! Just in the nick of time too, because some of the party guests were pretty excited to dig into the food! This guest barely even let me snap this picture before she started crawling on the table to get to the food! I think I am framing this one and bringing it out to show her future husband, because it is just so cute!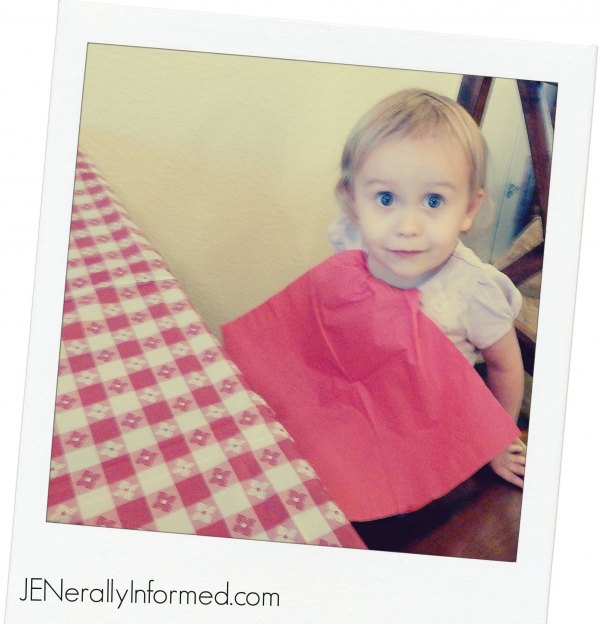 The pizza and bread sticks were baked to golden, bubbly cheesy perfection and the cookies were delicious!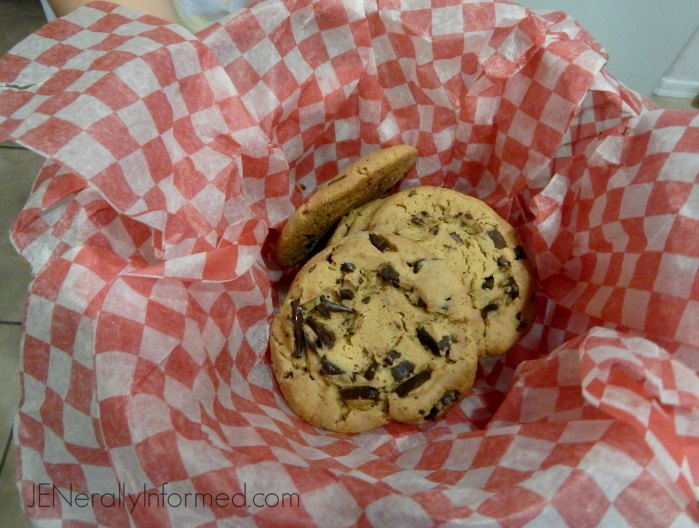 I do not think there was even one crumb of ANYTHING left!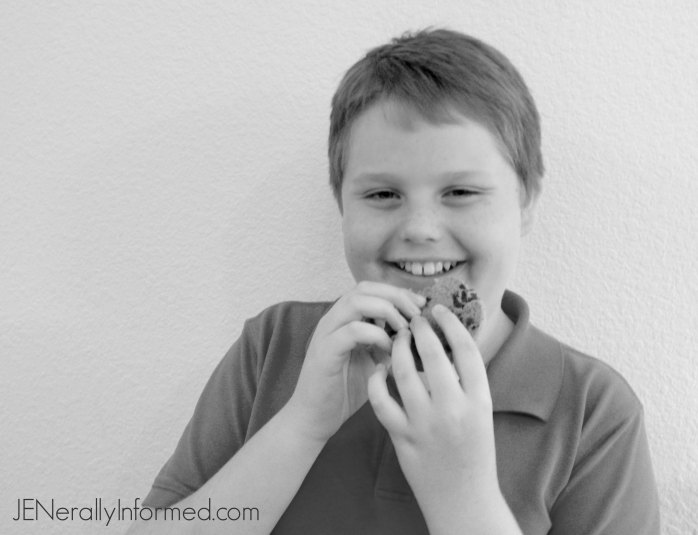 Thank you Sam's Club Family Pizza Combo for making this and future family football gatherings a success!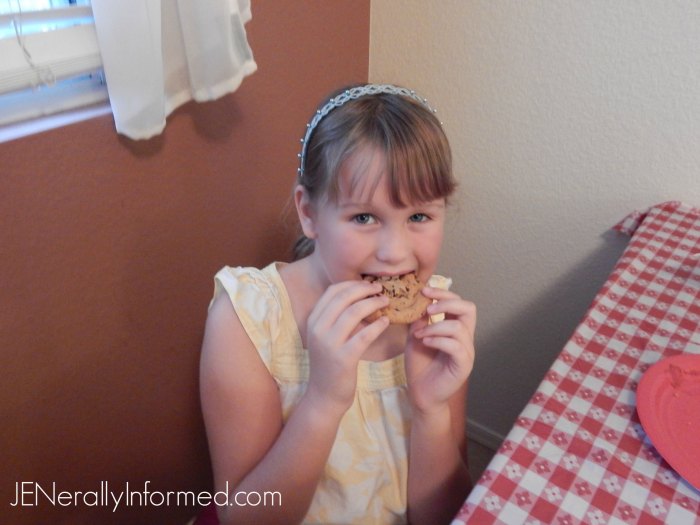 I've shared how we're using the Sam's Club Family Pizza Combo to make the most of our football gatherings! For what gathering would you like to use the Sam's Club Family Pizza Combo? Don't forget it's also a great option for busy, activity filled nights!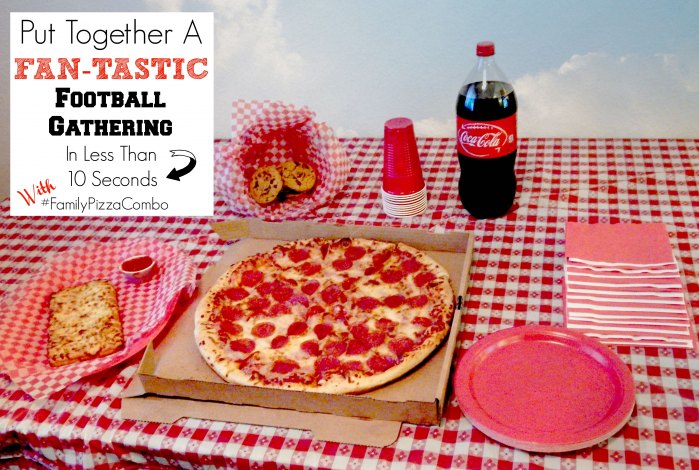 Stay Happy! Stay Informed!
Love,
Jen