I am perpetually on the lookout for fun holiday-themed cooking recipes that my littlest daughter and I can do together. She still likes to cook with her mom and doesn't see it as a chore, so I am going to keep making that tradition work for as long as I can.
We made mummy dogs together a few weeks ago (big brother and sister did help since they wanted to eat some) and now, today I am excited to share this super cute and easy recipe she and I whipped up last night in less than 5 minutes, with ingredients we pretty much just had sitting around.
Those are my favorite kinds of recipes! So without further delay, let me introduce you to Turkey OREOS!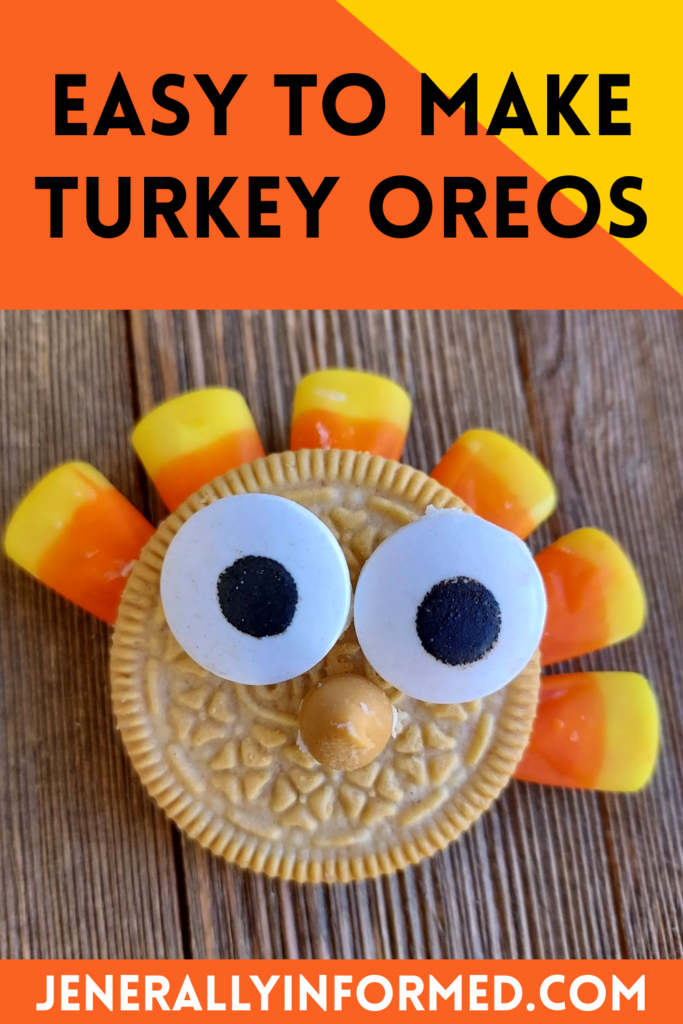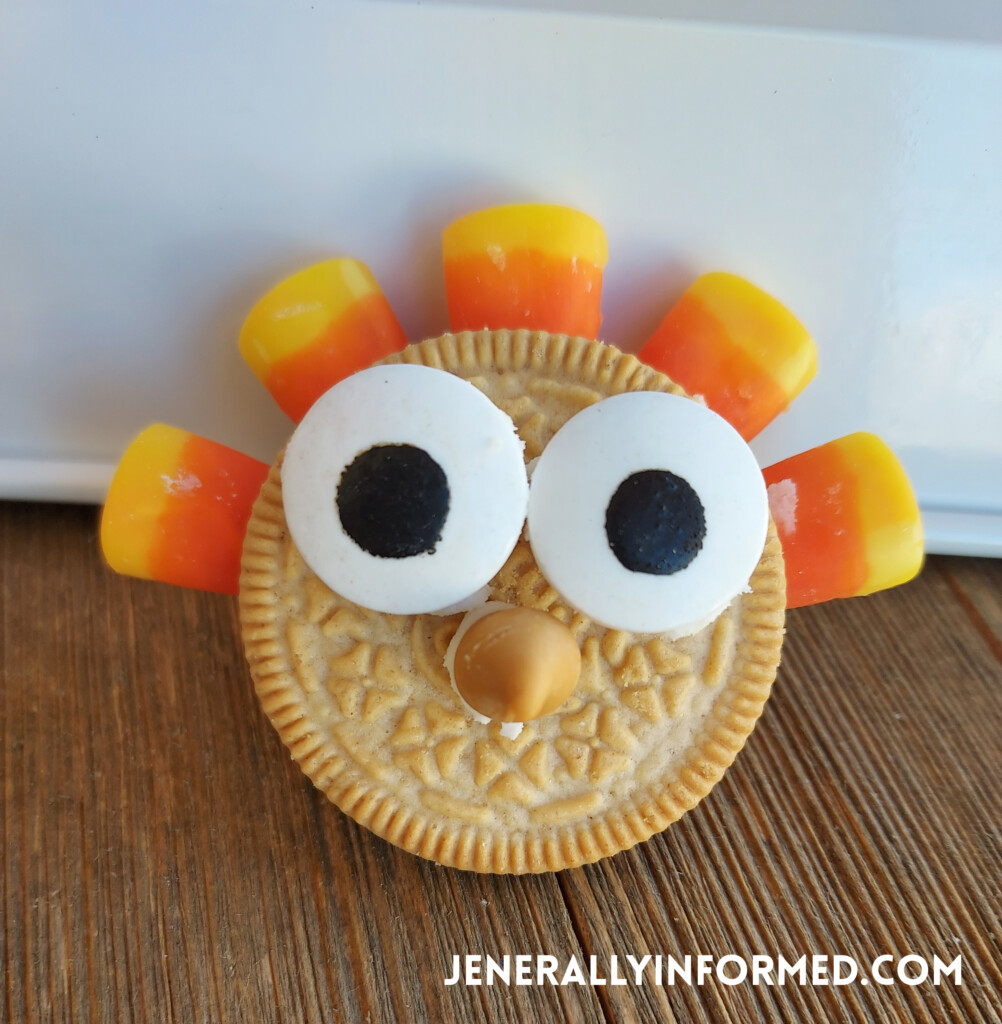 Just by looking at these, you can probably see all of the ingredients you would need, but here is a complete listing of all the ingredients!
Ingredients
Golden Oreo Cookies
Butterscotch chips
A few dabs of white icing- to pin on the eyes and nose
Candy Corn- 4 to 5 for each turkey cookie
Candy Eyeballs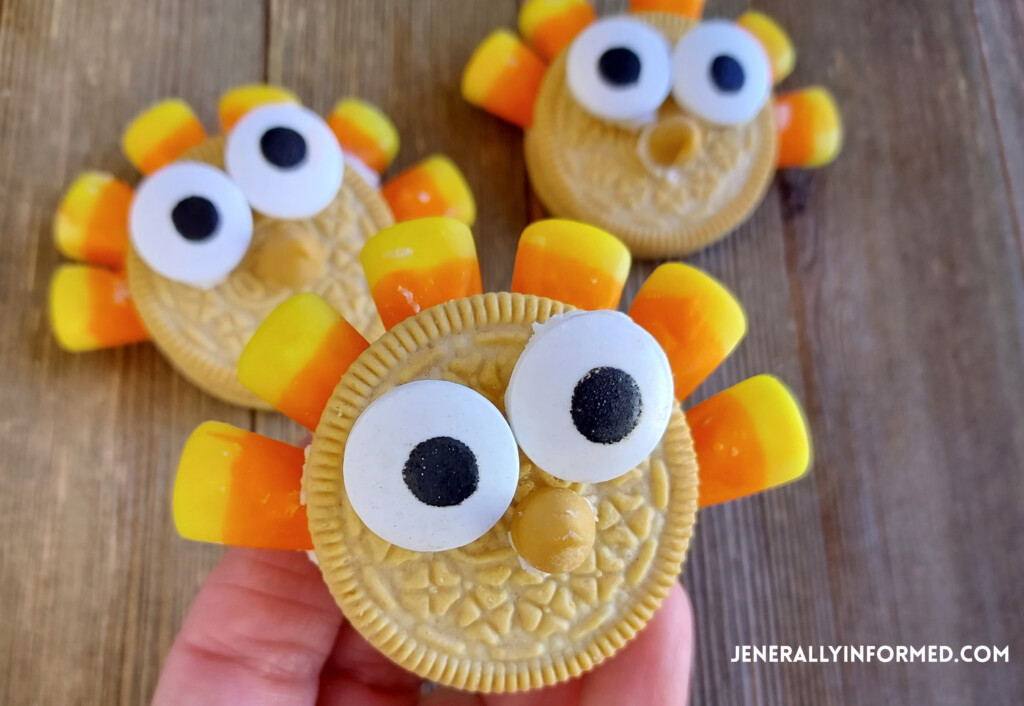 To make them, carefully take off one side of the OREO and insert and press in the desired number of candy corns into the filling and carefully place the other side of the OREO back on top of the pressed-in candy corns. You can always use an extra dab of frosting to keep the 2 sides firmly in place.
One more step before you can be enjoying these, affix the eyes and nose with frosting, and Voila! Done!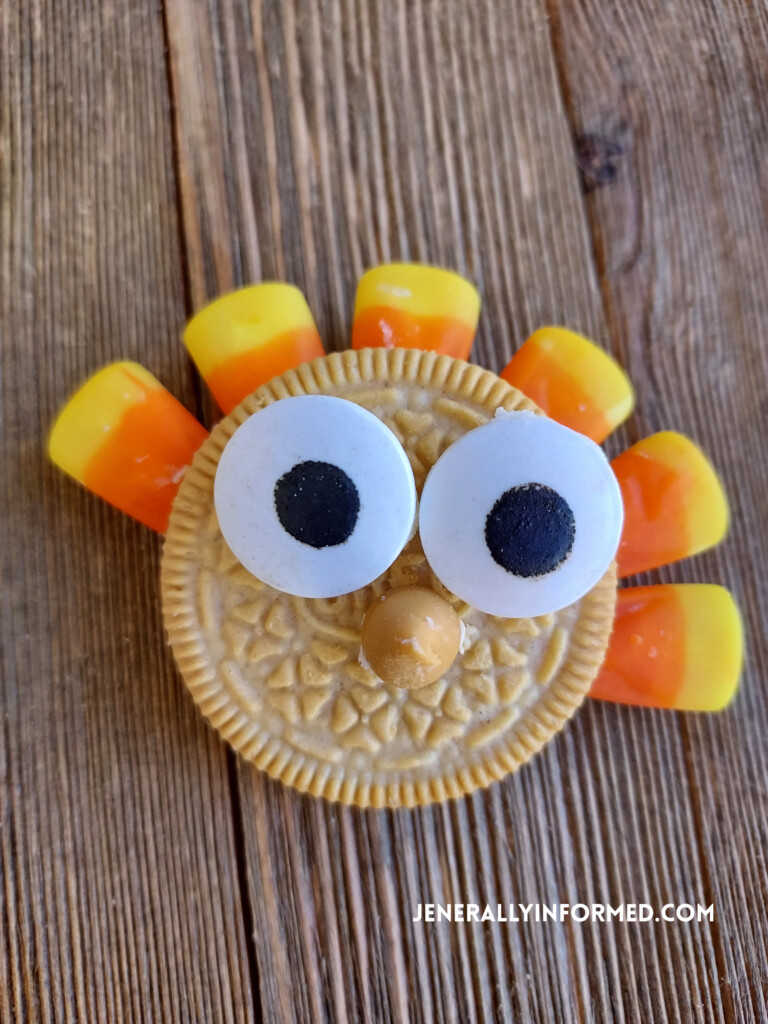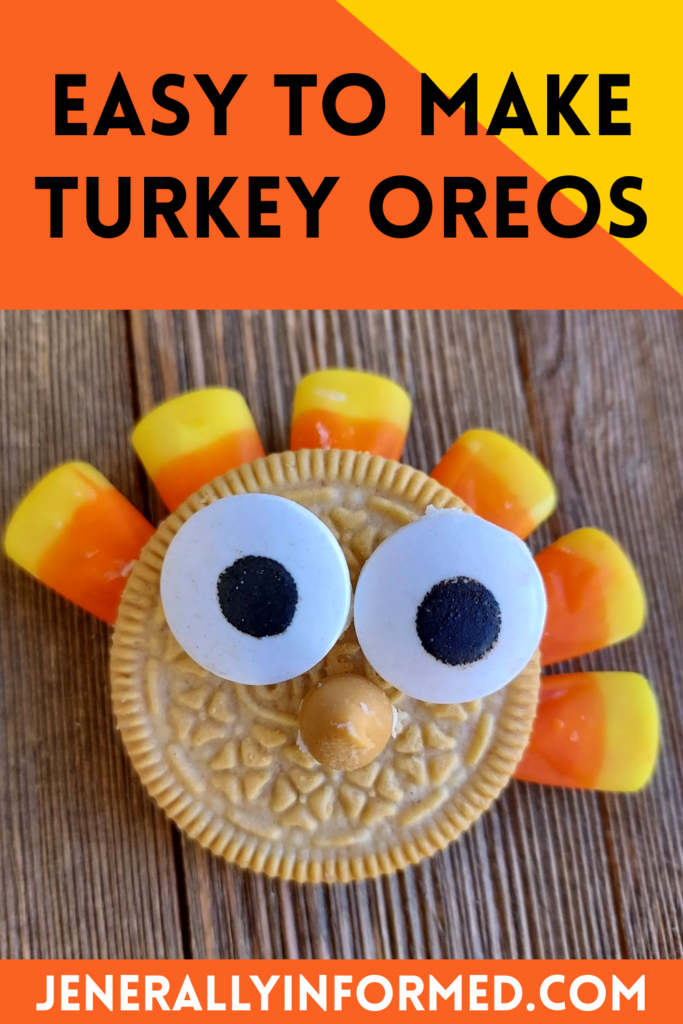 Thanks for stopping in and happy "Turkey-ing"!



Love,
Jen

Go ahead and share this post, you know you want to!