Oh my goodness, it has been a hot minute since I shared anything here! I missed you guys! Somehow I unexpectedly took a long summer off from blogging, other than the weekly Happy Now Link-Up posts, and the break has been really nice. I love blogging and all of you, but sometimes something just has got to go, and this summer it was blogging for me.
Here's a quick life update of all that has happened this summer.
My daughter returned home from her 18-month mission in April. She is now happily situated in her 2nd semester of college. We just sent her back for the Fall term this week. My son graduated from High School and is now off for a 2-year mission just 6 weeks after he graduated. My middle daughter started High School and my youngest is now a very mature 4th grader… sporting a newly minted pink cast after she broke her arm 2 weeks into school. Life has been so very busy and it has been wonderful to be fully present at this time to be with each of my children during their various transitions.
I remember being a young mom with young children and having older people at the grocery store tell me how fast it all goes, and thinking to myself, geesh, these days are monumentally long how can time fly, because every day feels like an eternity sometimes with little people. Well, now I am one of those old people at the grocery store realizing how fast it does all go. Only, I probably won't say it to you as you corral your toddlers and babies down the aisle. I'll just smile at you and maybe grab the cereal down from the shelf for you. :)
Anyways, back to why you visited today, mummy cupcakes! I am really excited about all things Halloween this year, I wanted to decorate the house before my daughter left, but it's really only August, and so together we made something fun for her siblings.
They are so cute and easy to make, I just had to share!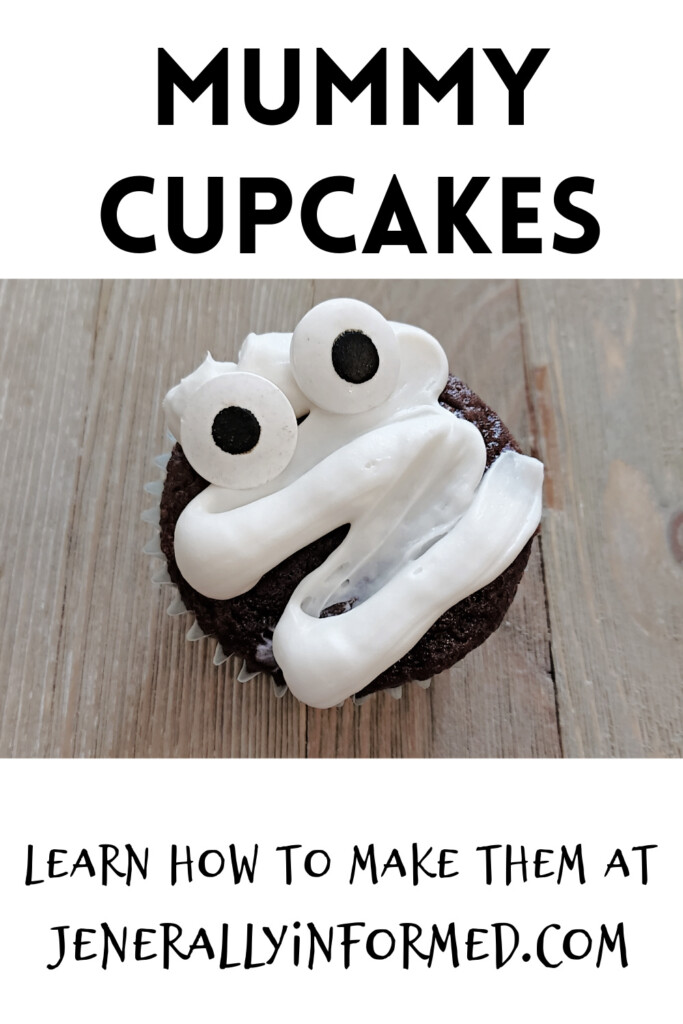 I have seen mummy cupcakes before, but most of them are layered with tiny little strips of flattened and rolled fondant. Um, what, who has time to make little strips of fondant?! Not me. I just want to get to eating the cupcakes as fast as possible.
So instead, I pulled out my handy dandy little Wilton decorating cake tip and decorating bag and made big, old messy "strips" of fabric across my chocolate cupcake and then topped it off with large-sized candy eyes!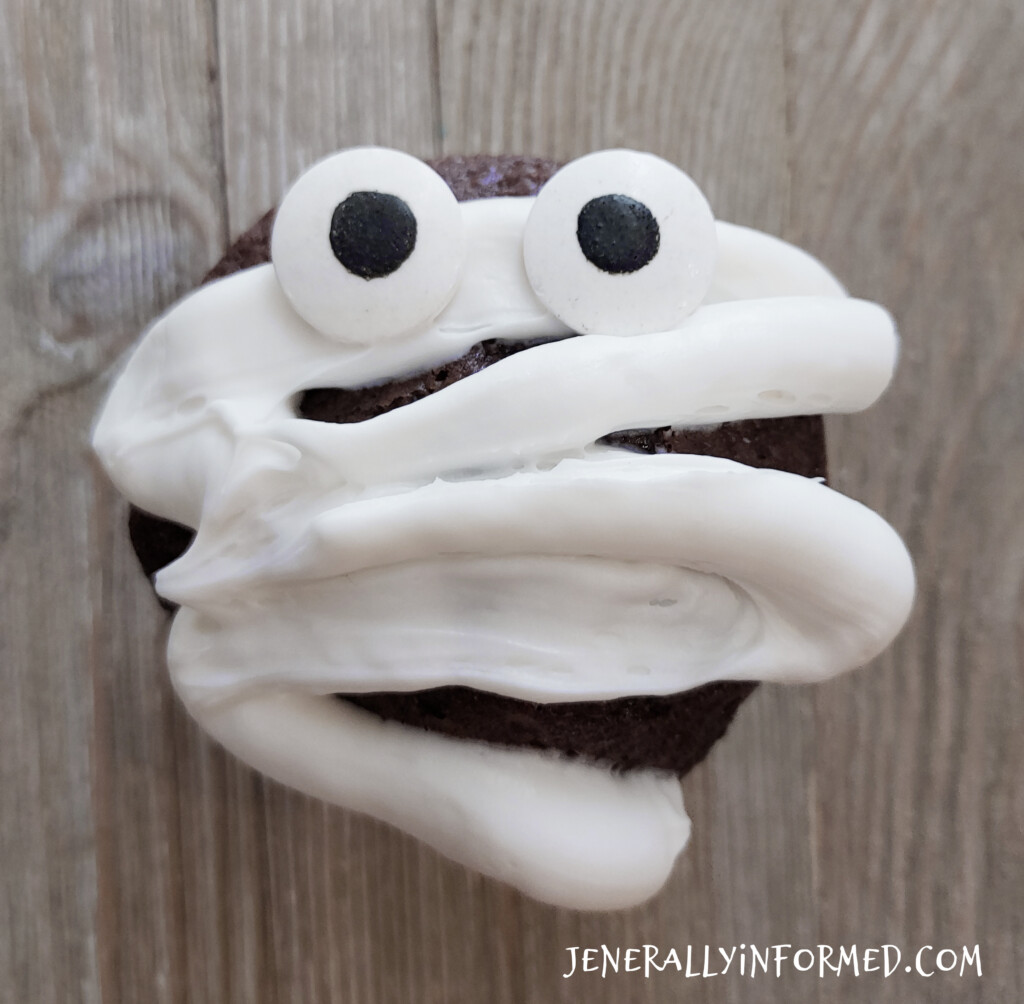 All you need to make these cupcakes is a box of chocolate cake mix, white frosting, your decorating cake tip, a plastic decorating bag, and candy eyeballs, and voila, in less than 30 minutes, you have created mummies!!!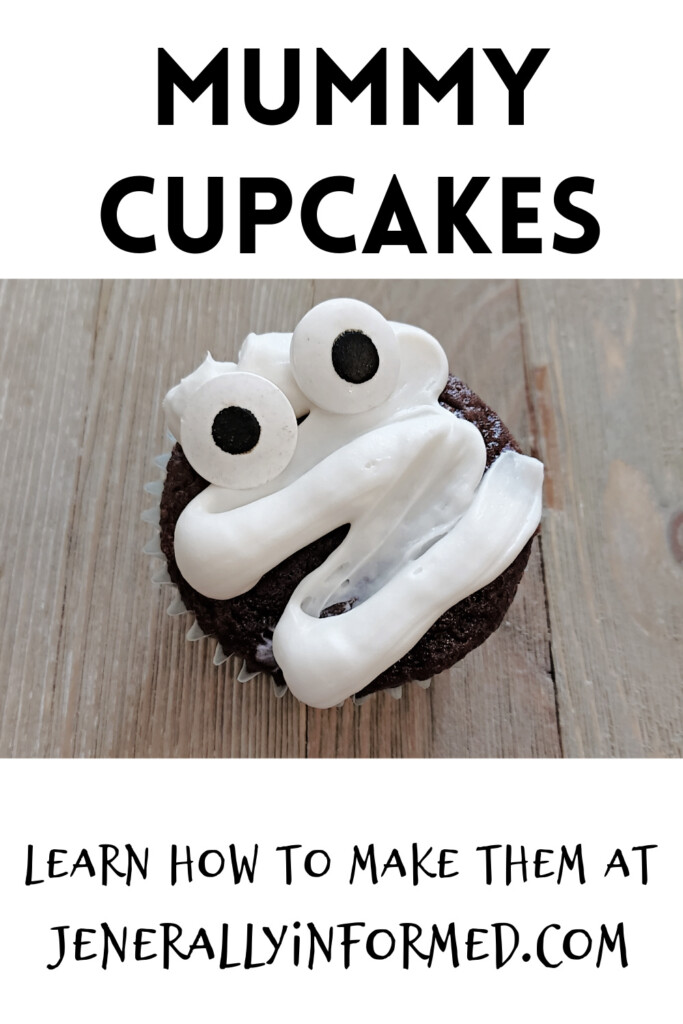 Thanks for stopping in guys! I hope you enjoyed this quick recipe and that you have a great one!
Love,
Jen

Go ahead and share this post, you know you want to!