I love empanadas! Have you ever heard of empanadas before? There are all kinds of variations for them, but I love the sweet-filled empanadas.
You might think that making empanadas is super time-consuming, but with my easy-peasy recipe, you can be enjoying empanadas in less than 15 minutes! I have made a few other varieties for empanadas and will share links for those at the end of the post.
Here is my recipe for the easiest and most delicious Air Fryer Mini Strawberry Empanadas ever!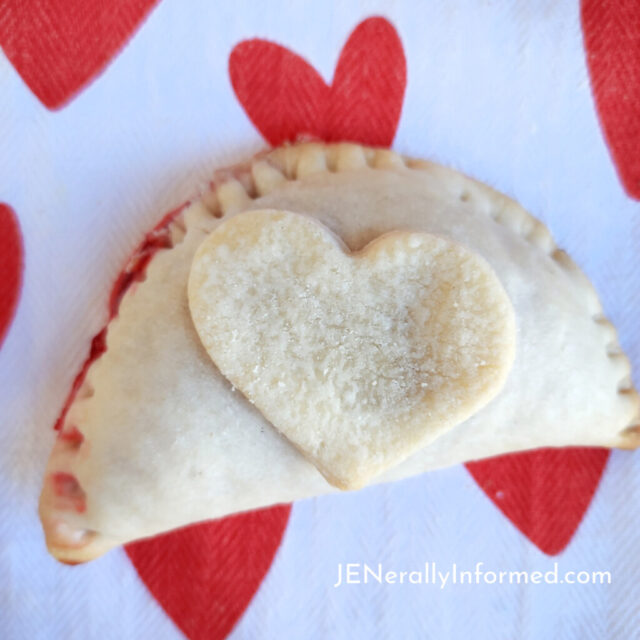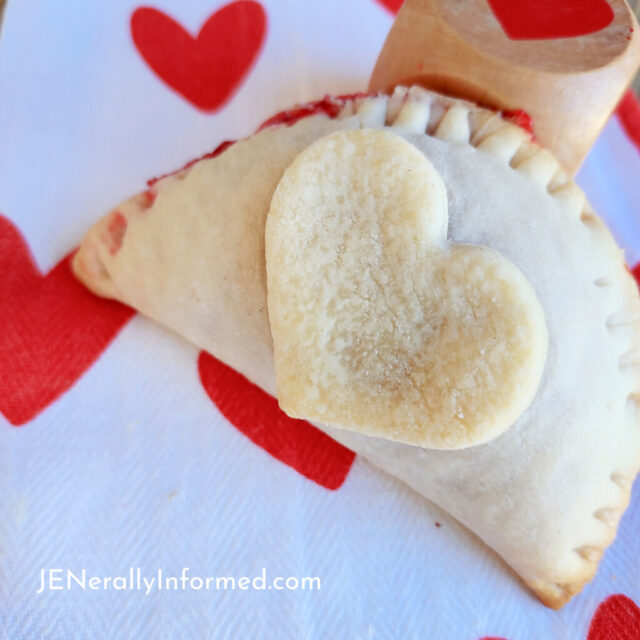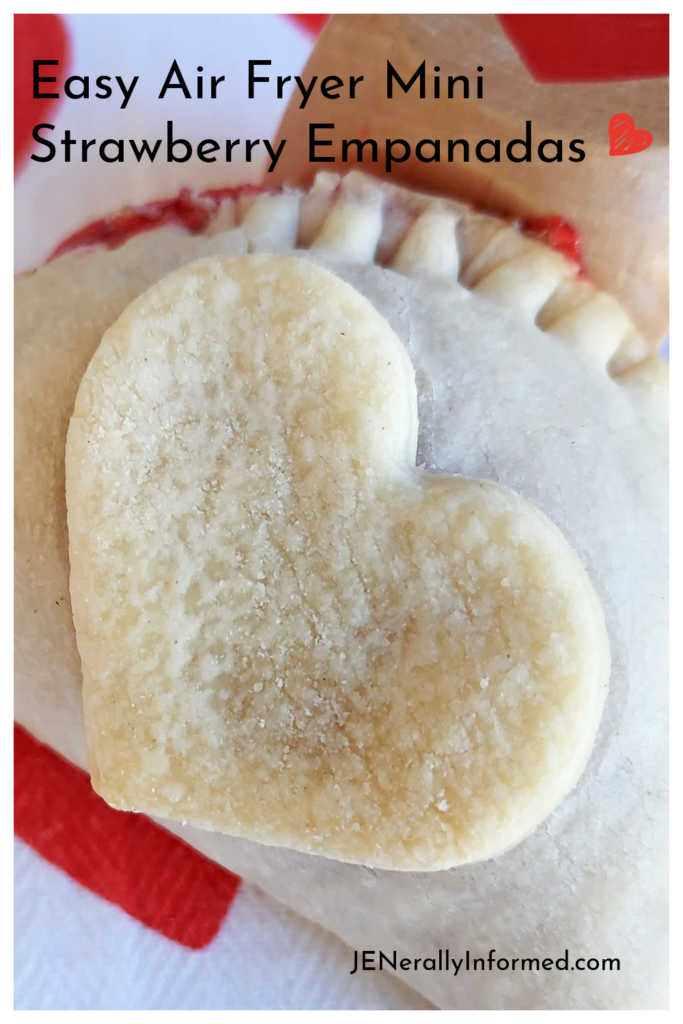 Ingredients
You need exactly 2 ingredients to make these; ready-made pie crusts, a mini heart-shaped cookie cutter (optional), and strawberry filling!
You could make your own strawberry filling or jam…. or you could grab a can at your local grocers of strawberry pie filling or jam. I like the pie filling because it has full strawberries.
You will also need an air fryer.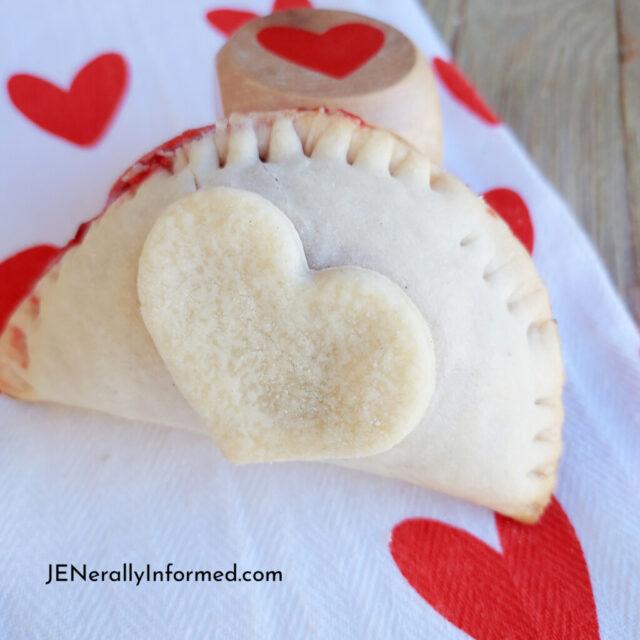 To make them, roll out your ready-made dough and then use a large jam jar lid, cookie cutter, or even a cup with a large and wide opening to firmly press and make your circles.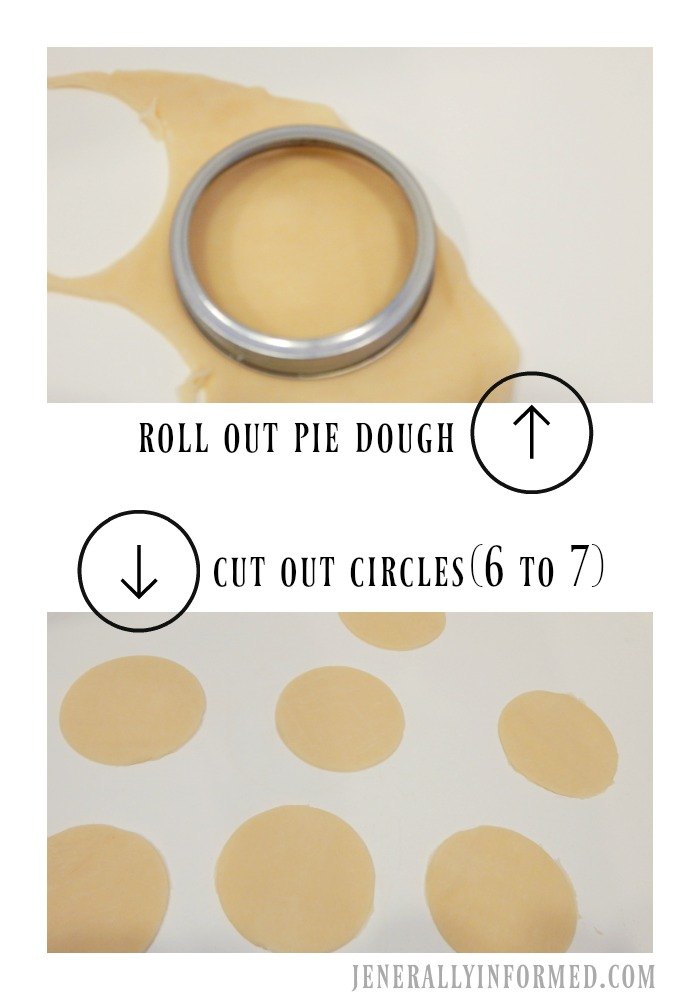 Then fill about 1 teaspoon into the middle of your circles and fold them in half and close the edges with a fork like this. It is ok if some of the juice runs out, because it tastes good!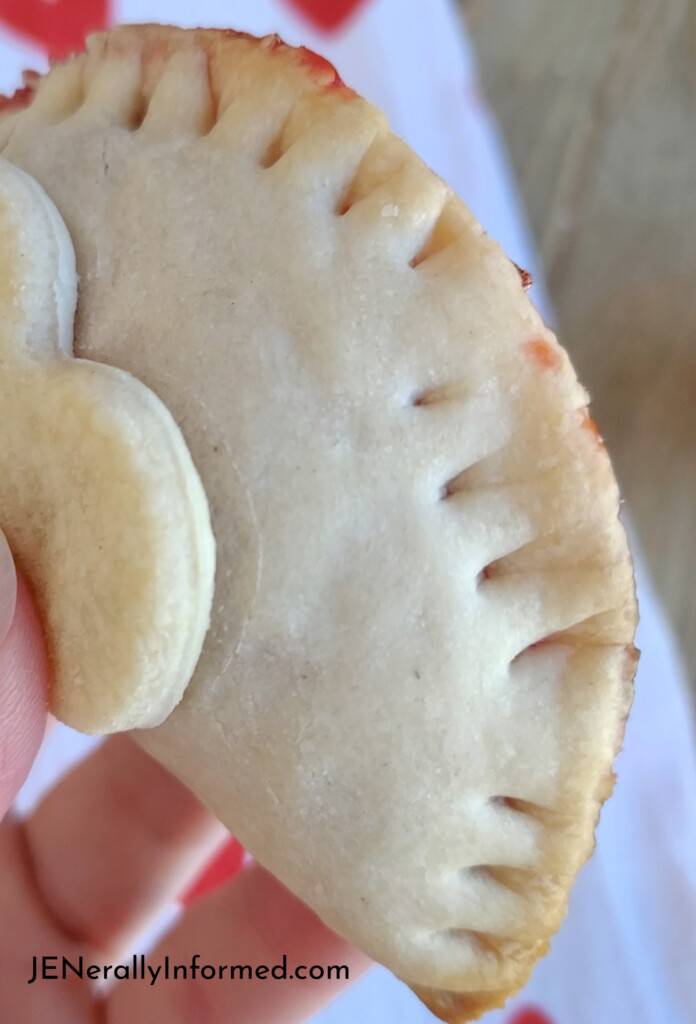 Using some of the extra scraps, cut out a small heart with a cookie cutter and place it on top. This is optional, but it is so cute! Then pop the whole empanada into your air fryer for about 10 minutes at 350.
I made up about 12 of these this morning for breakfast and my children cheered when they woke up to fresh empanadas for breakfast!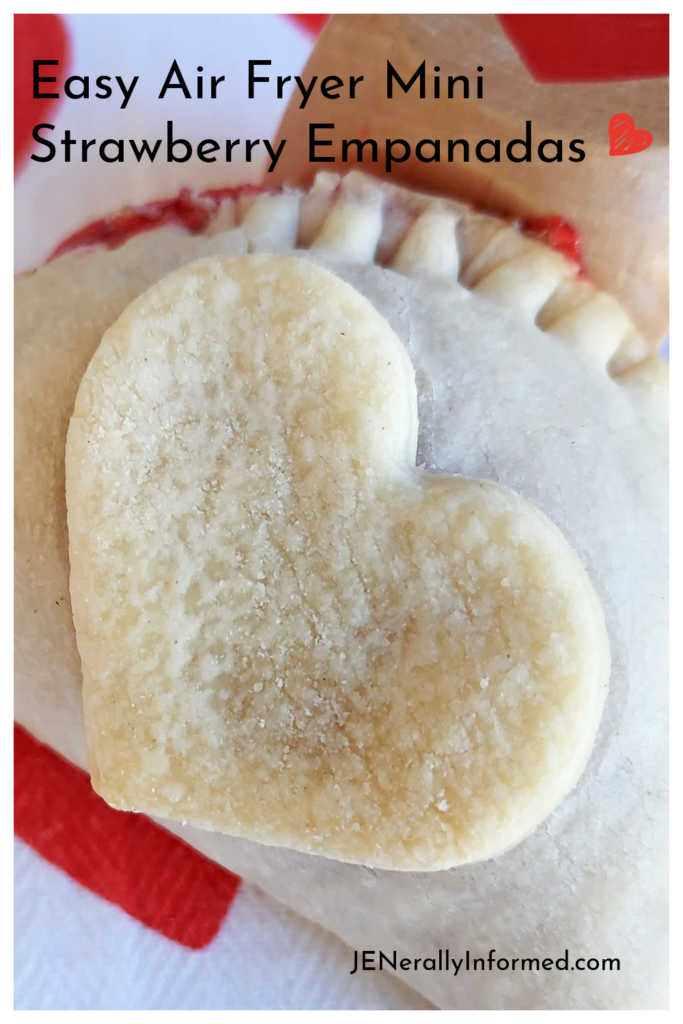 And that's it! In less than 15 minutes and with just a few ingredients you can be enjoying fresh empanadas!
If you liked this recipe, you might want to check out these others.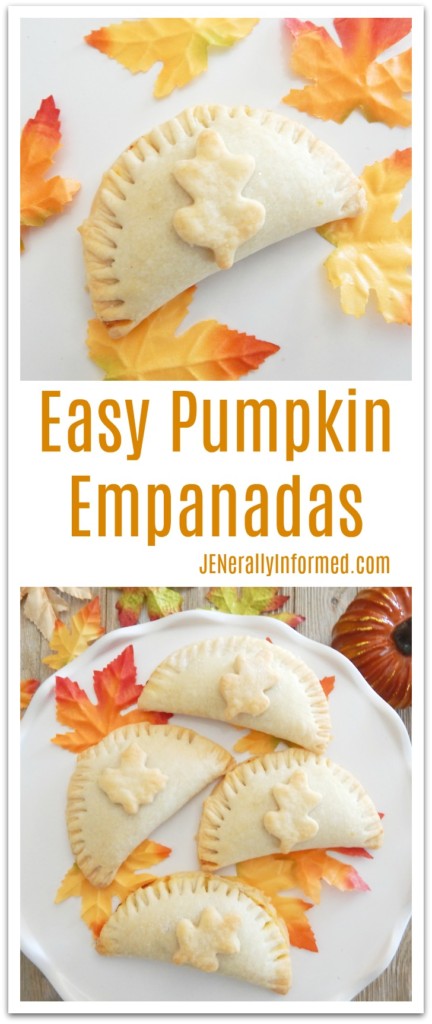 Thank you for stopping in and have a great day!
Love,
Jen

Go ahead and share this post, you know you want to!