This last week our family had COVID for the fourth time. We are vaccinated, but COVID just really gels with our systems and we are its perfect host. We at least alternated days when we all had it so we weren't all sick at once. It stank, but at least that was a small blessing!
After a week of eating some pretty easy survival food, I felt like it was time to add a little spark of joy cooking to our home. The kind of treat that makes everyone smile, but the kind of treat that does not take hours to make. I decided to try something I had dreamed up a few months ago but hadn't been able to make.
Let me introduce you to Easy Cherry Bomb Mini Pies! They are little mini bombs of air fryed happiness.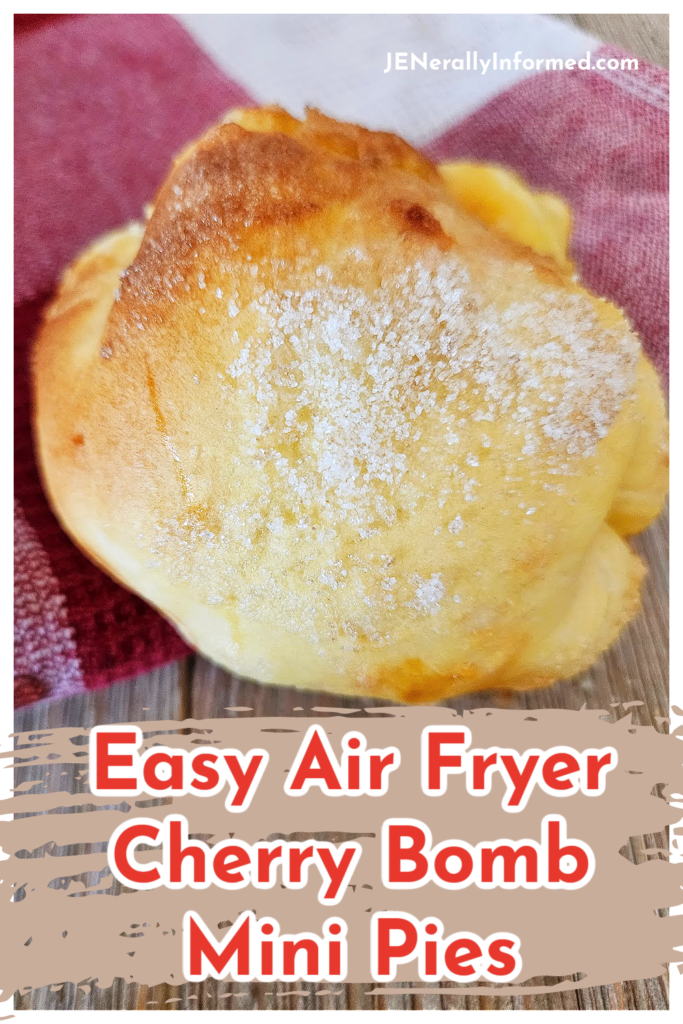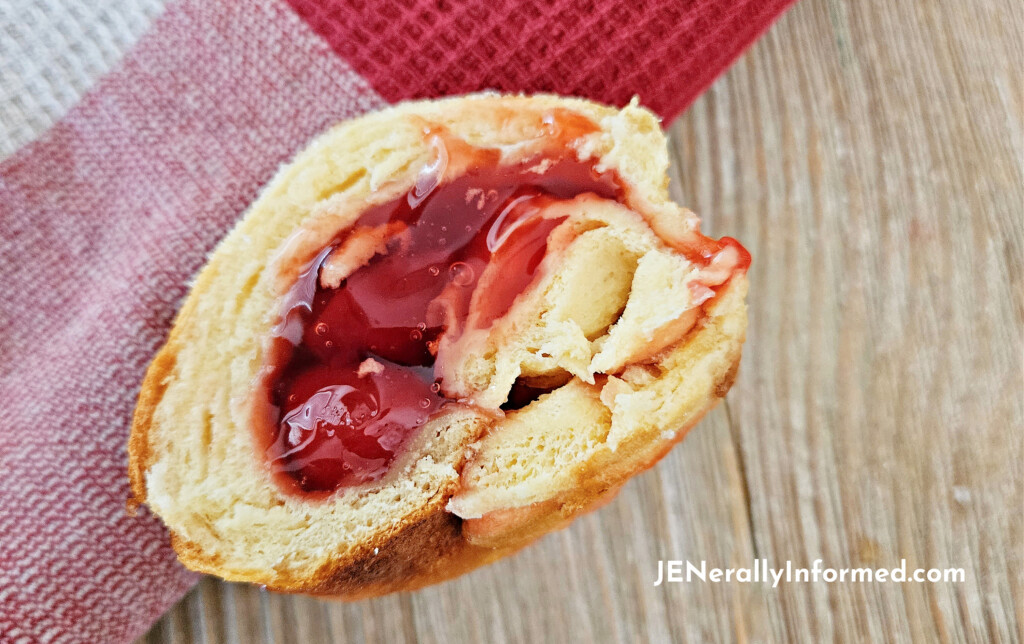 The best part is that you only need a handful of ingredients to make these!
Ingredient List
1 tube of ready-made biscuits in a can
Cherry pie filling in a can
1 egg
1/4 cup white sugar
1/4 cup brown sugar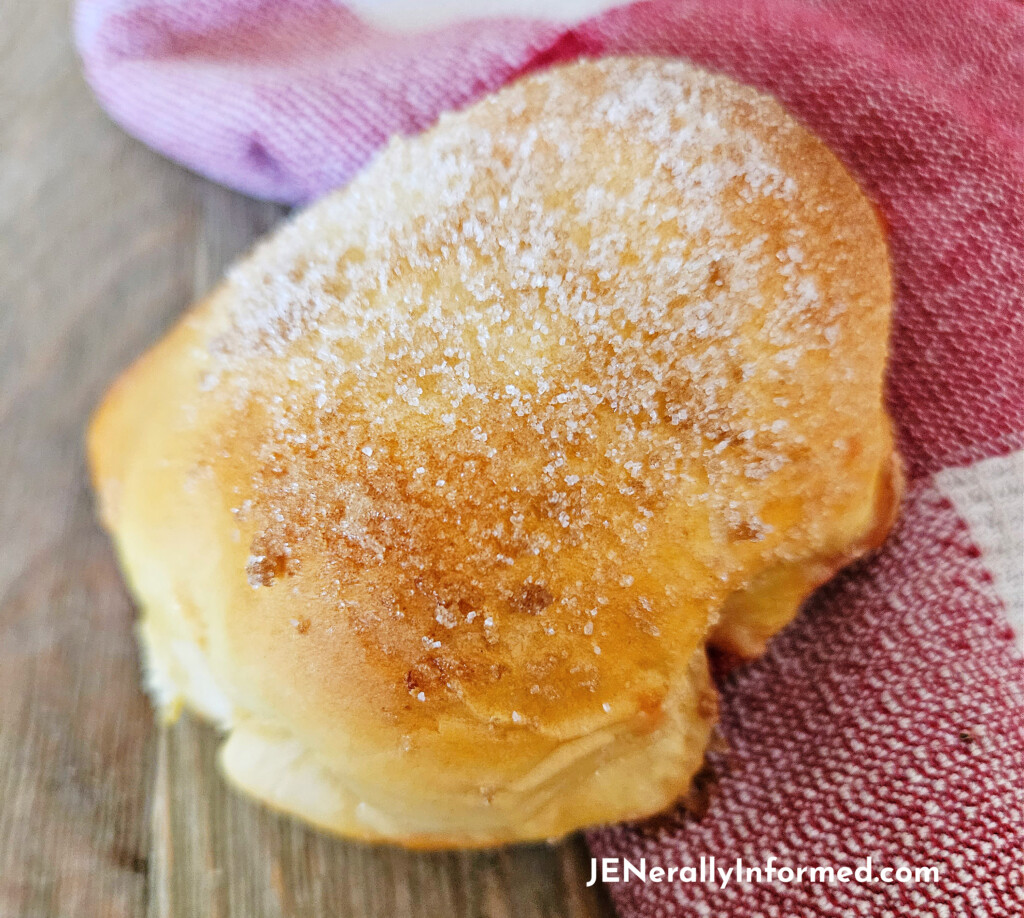 Here is how to make them
Take one egg, crack it, and mix the egg into a bowl. Put the egg aside.
Mix brown and white sugar into a bowl and put aside.
Open the tube of biscuits and remove one biscuit.
Using a pie roller, flatten and roll out the biscuit.
Dollop in about 2 to 3 cherries and a little bit of filling in the center of the biscuit.
Roll up all the sides of the biscuit, pinching and wrapping to make a little dough pie bomb.
Dip the pie bomb into the egg bowl.
Coat the pie bomb in the sugar mixture and place it on an aluminum-lined pan sprayed with cooking oil.
Place into air fryer at 400 for 6 to 8 minutes or until golden brown.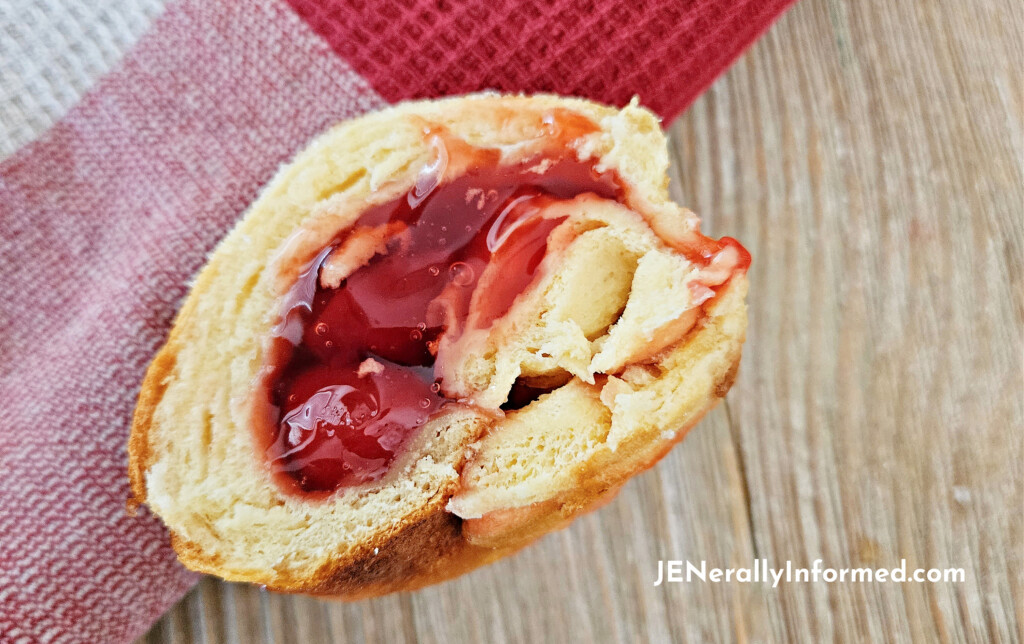 Once they have cooled, um don't eat them pipping hot for safety reasons….. You can enjoy them! My 10 year-old daughter sprayed a little cool whip on hers and quite enjoyed it!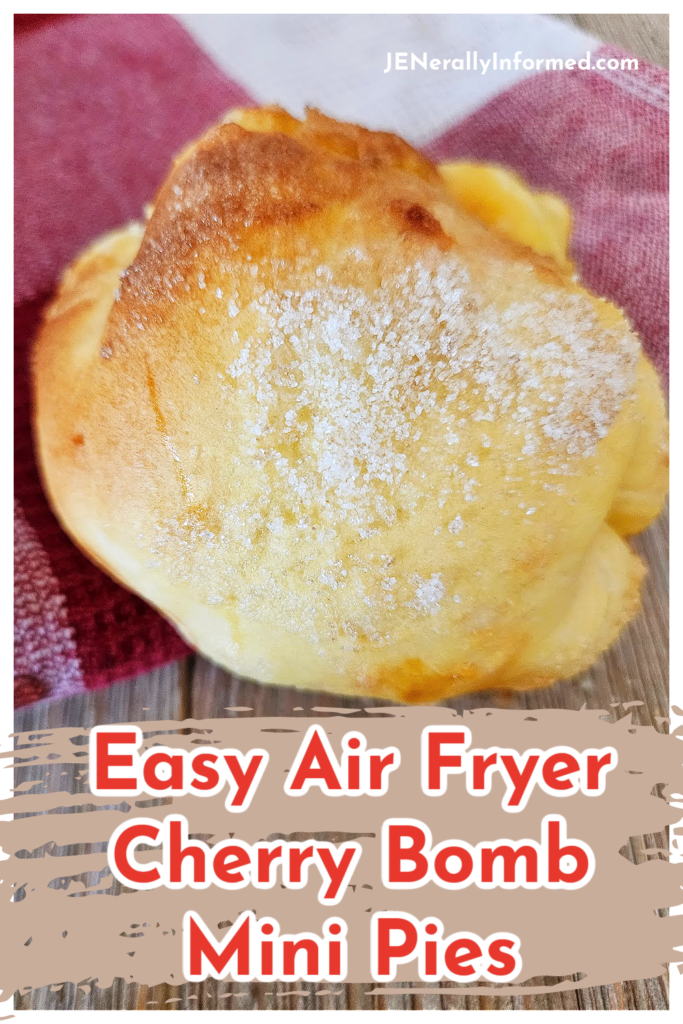 You could use almost any pie filling for this recipe; apple, blueberry, strawberry, and more. They would all taste fantastic!
Thanks for stopping in! Happy air frying :)



Love,
Jen

Go ahead and share this post, you know you want to!