Over time I have gradually become a fairly skilled beauty DIY'er. Mostly, because I want quality products, but I am kind of cheap. That's some confession to make, isn't it?! So ultimately this means, more often than not, if I see something beauty related that is too expensive for my comfort level I will try and figure out a way to make it myself. Today I am excited to share with you my newest DIY beauty fave for the most dreamy, creamy peppermint scrub EVER!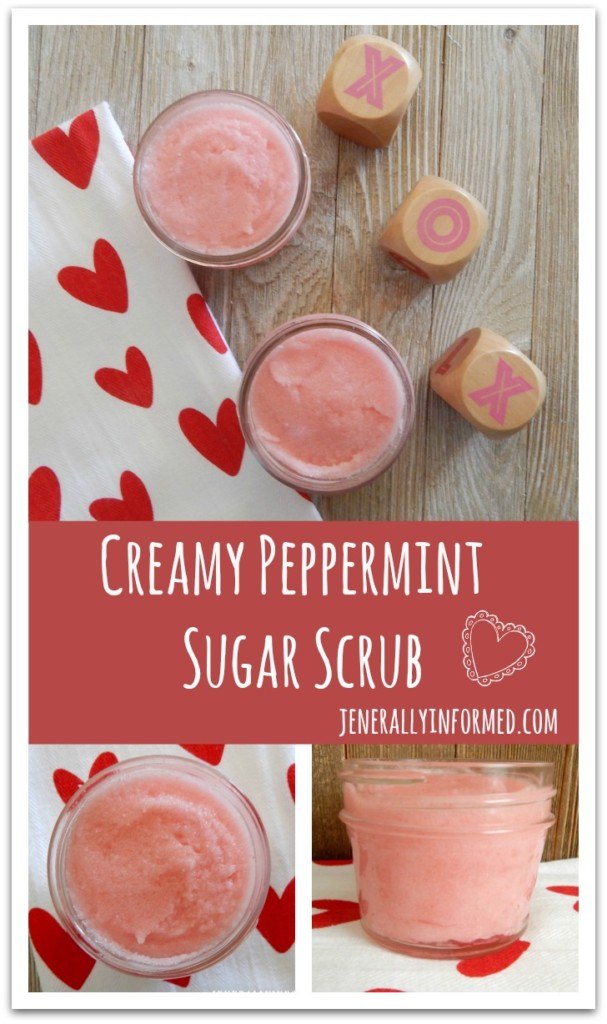 I love sugar scrubs, but sometimes I find they can be a little too harsh and drying. Not this one. I am in love, and happily lather my whole body with it. Plus it's super easy to make, and smells like heaven in a jar. I might be gushing just a little bit about this scrub, but it totally lives up to the hype.
Here's What You Need To Make It:
You only need 4 ingredients!
1 cup sugar
1/2 cup coconut oil
1/2 tsp peppermint essential oil
3 to 4 drops of red food coloring.
Here's How To Make It:
Start your scrub out by pouring your sugar into a bowl.
Add the coconut oil to the sugar, and mix thoroughly.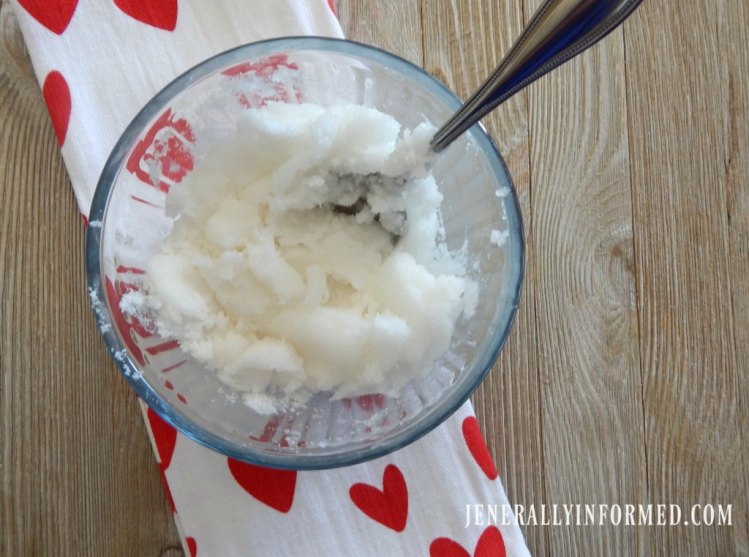 Next add your peppermint essential oil. I use Young Living. If f you haven't tried essential oils before, you really should. I admit to having been a skeptic at first, but now I use them for everything, and it has changed things for the better in our family. To disclose, I am a distributor for YL and would be more than happy to answer any of your questions in a non- sales way. Because oils just can't be pushed on people.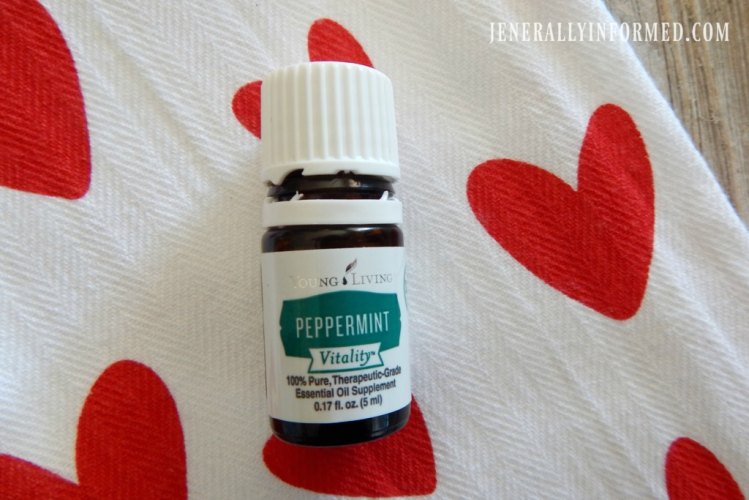 For your last step, add a few drops of red food coloring to your sugar scrub. As a side note, don't fear the dye, because nowadays you can buy gluten free, skin safe and even vegan approved food dye.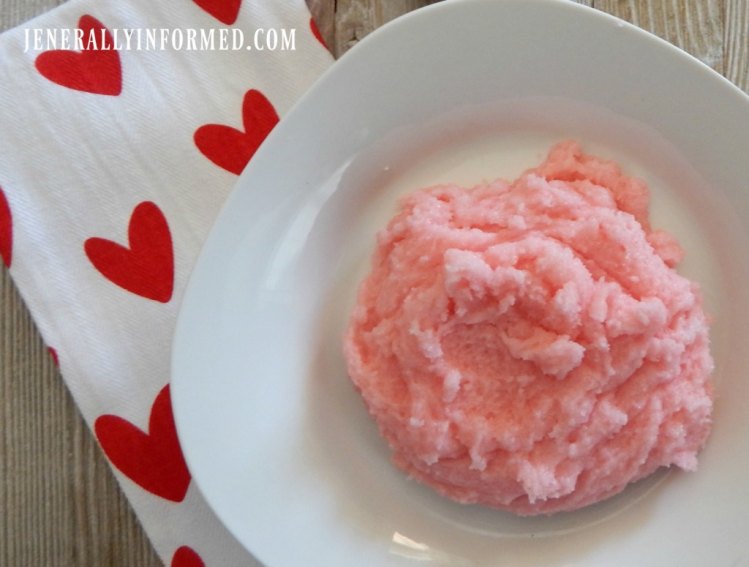 The first time I started mixing this scrub up I knew I had a winner. And just like you see in these pictures below, you can jar up the scrub and give it away to those you love!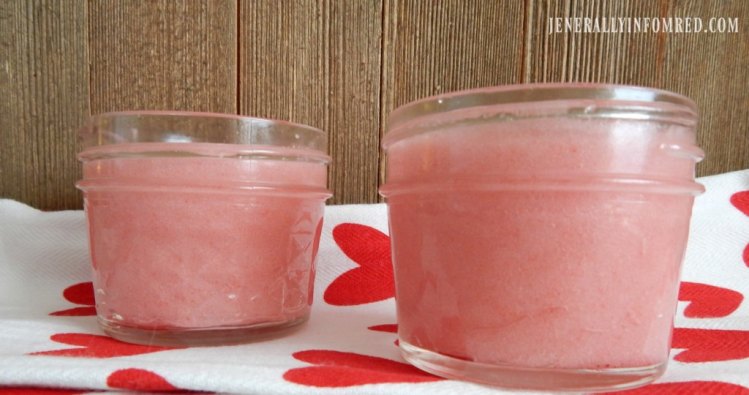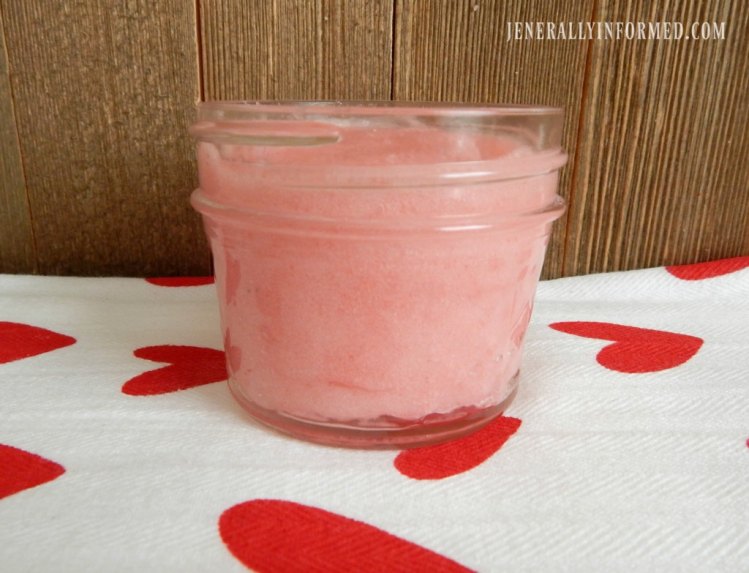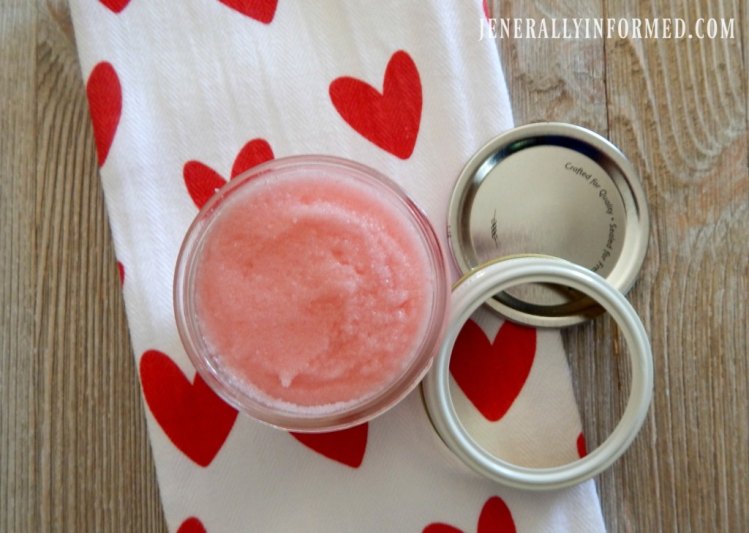 Although, once you try it, you just might experience a tendency to horde large quantities of this scrub and not give any of it away! For me it is almost on equal footing with my love affair of doughnuts. Almost….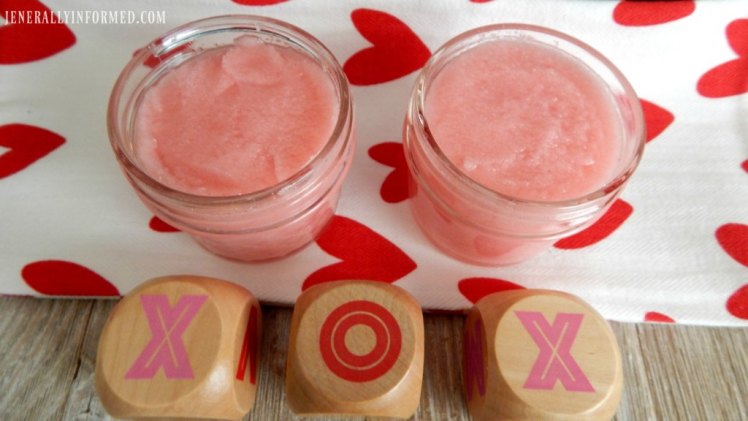 Right now I have jars at every sink and bathroom in my house, because it not only exfoliates, but it also leaves your skin feeling creamy soft.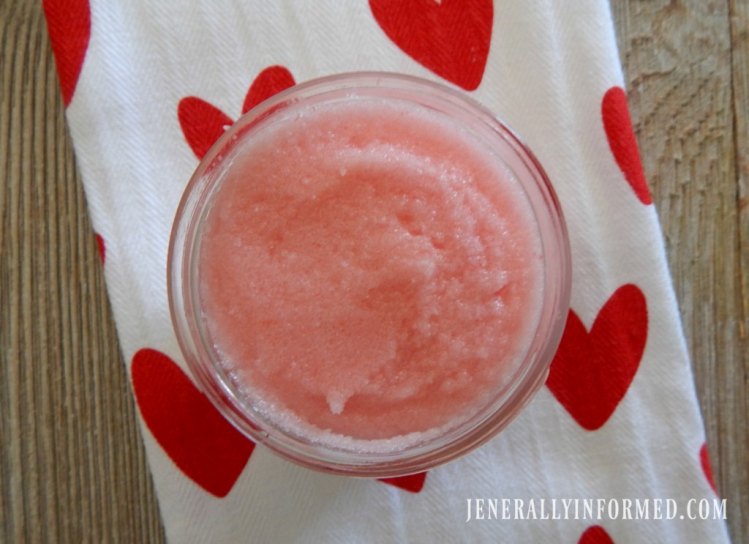 Thanks for stopping in and I hope you enjoyed my newest creation!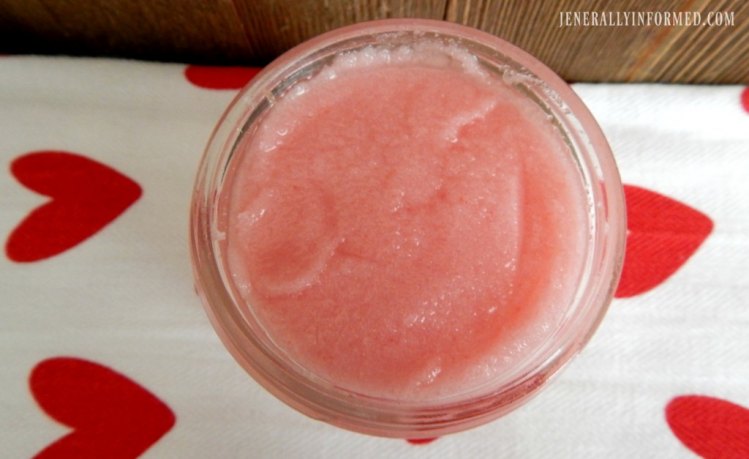 I would love to hear some of your favorite DIY beauty products!
Jen

Go ahead and share this post, you know you want to!