There is ALWAYS an opportunity cost involved when I cook.
I know that by even stepping foot into the kitchen that is exactly the moment when chaos will erupt in my house, screaming will begin, fighting will ensue and tears will fall (only occasionally mine).
Here's what happened today when I ventured into the kitchen…..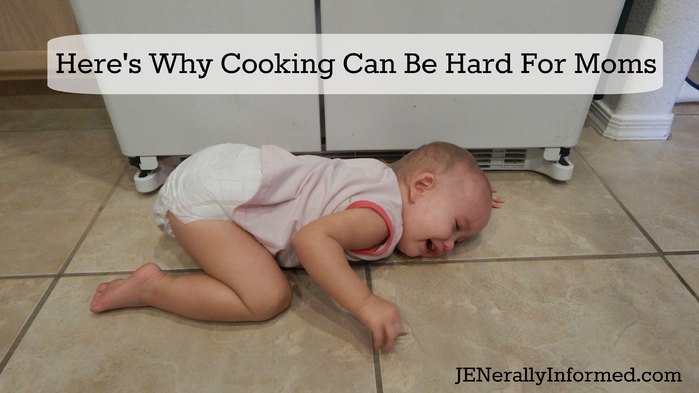 Not going to see images like this one on Food Network!
So when I share a recipe with you know that it has been Mom tested and proven to be worthy of a share.
One of my favorite Fall smells, besides pumpkin, is to have some form of apple and cinnamon concoction cooking and here's an easy recipe for an apple crisp that my family really enjoyed. Quite often as I cook I adjust and change recipes throwing in a dash of this and taking items out in order to fit my family members palettes. This recipe is one of those creations.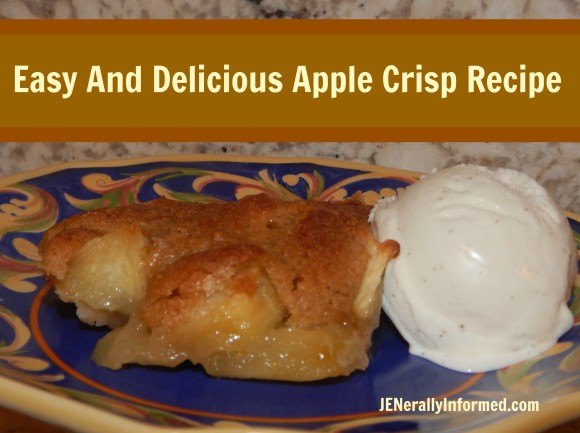 *I used honey-crisp apples and because they were so large I only needed about 4 for this recipe.
1. Heat oven to 375 degrees.
2. Lightly grease a 13 x 9 casserole dish.
3. Cut apples into slices, making sure to remove the seeds and pits. Place the fruit into the bottom of the greased casserole dish.
4. Stir in about 3/4 a cup of sugar and about 3 generous tablespoons of flour.
5. Sprinkle apples with 1 1/2 teaspoons pumpkin pie spice (cinnamon, nutmeg, ginger).
6. Mix well.
Crisp Topping
7. Pour 1 1/2 cup brown sugar and 2 cups flour into a separate bowl.
8. Add in another 1 1/2 teaspoon pumpkin pie spice. You can also mix one cup of oats into this, but my family doesn't like oats, so I left it out.
9. Fold in 3/4 cup butter or margarine. I prefer margarine.
10. Mix until you have a soft almost (cookie batter like) sticky mixture.
11. Evenly spoon dollops of the crisp topping onto the fruit, making sure to give a nice even coating over the top of all of the fruit mixture.
12. Cook at 375 for 35 to 40 minutes or until the apples are soft and the crisp topping is bubbly and brown.
Serve with ice cream or cream, Enjoy!
Stay Happy! Stay Informed!
Love,
Jen