I was recently talking with a relative who had visited Paris and was less than entranced with the day-time version of the Eiffel Tower. I asked him if he had seen it at night, because that makes all of the difference. It glitters, it sparkles and makes your heart swoon. Before we get there though, let me start at the beginning of the day for Sam and myself. And of course, let's take a minute to talk about the food.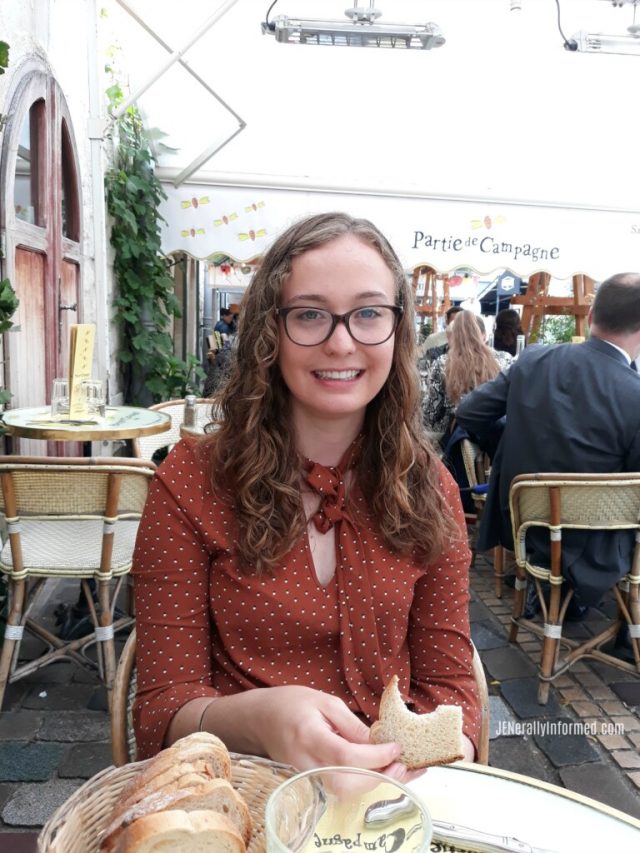 After three marathon days in the City of Lights, Sam and I decided to take the morning a little easier, mostly because we had some house keeping business to take care of. We were leaving early the next morning for Italy and needed to get our luggage stored within Paris. Which brought us to our next hotel stay within an adorable little village feeling type of locale in Paris. I mentioned the food right? Take a look at this salad and crepe dish!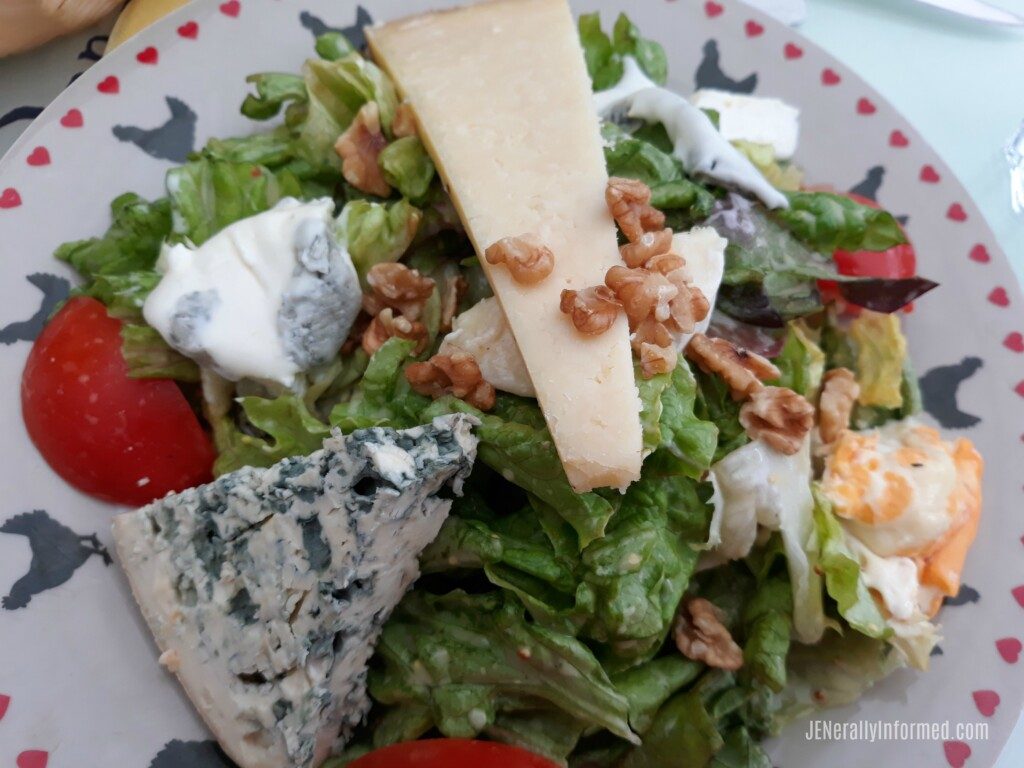 Way to power-lunch our way through the day right?!
After we strolled through this adorable little neighborhood (more to come on that when we get back from Italy) Sam and I hopped back on the Metro and returned to the city center for an unexpected and fun adventure; plus a chance encounter with my hair doppelganger!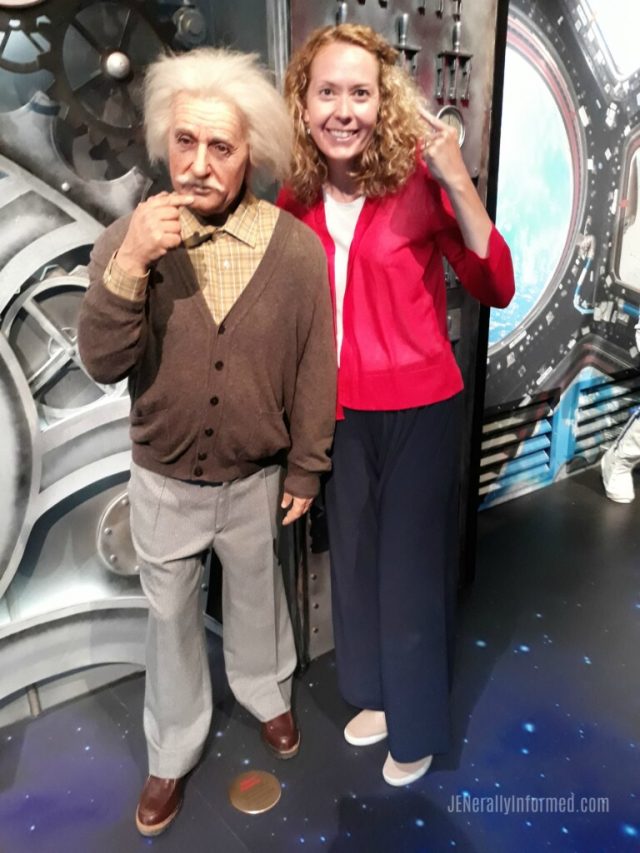 On our very first day in Paris, right across the street from our hotel was a building with a HUGE line of people snaked all around it. They were literally wrapped around the block 2 times! We peeked to see what they were looking at and saw it was a wax museum. We thought it looked fun, but not fun enough to wait in line all day for. Lucky for us a Monday in Paris is a great time to visit someplace like that with no line.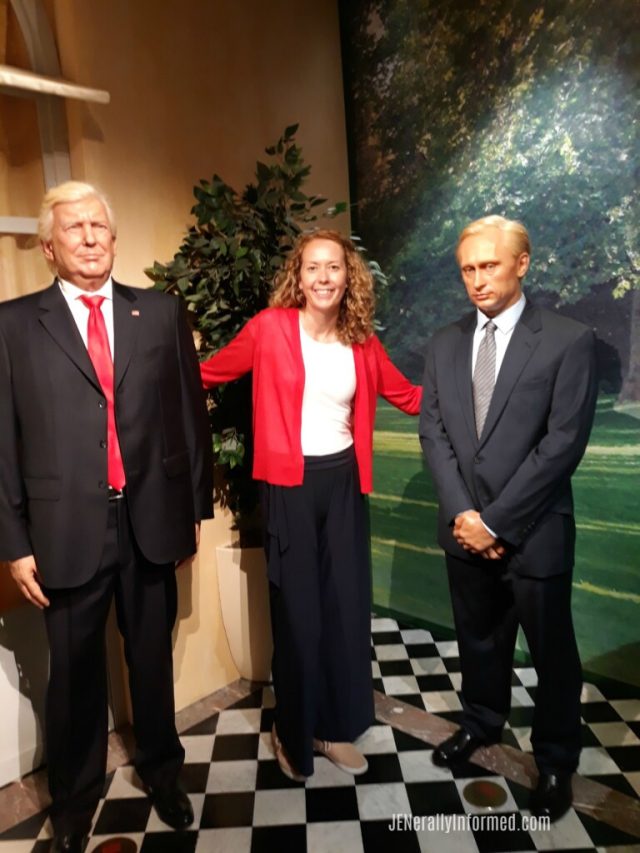 P.S. I tried to bring these 2 together, but…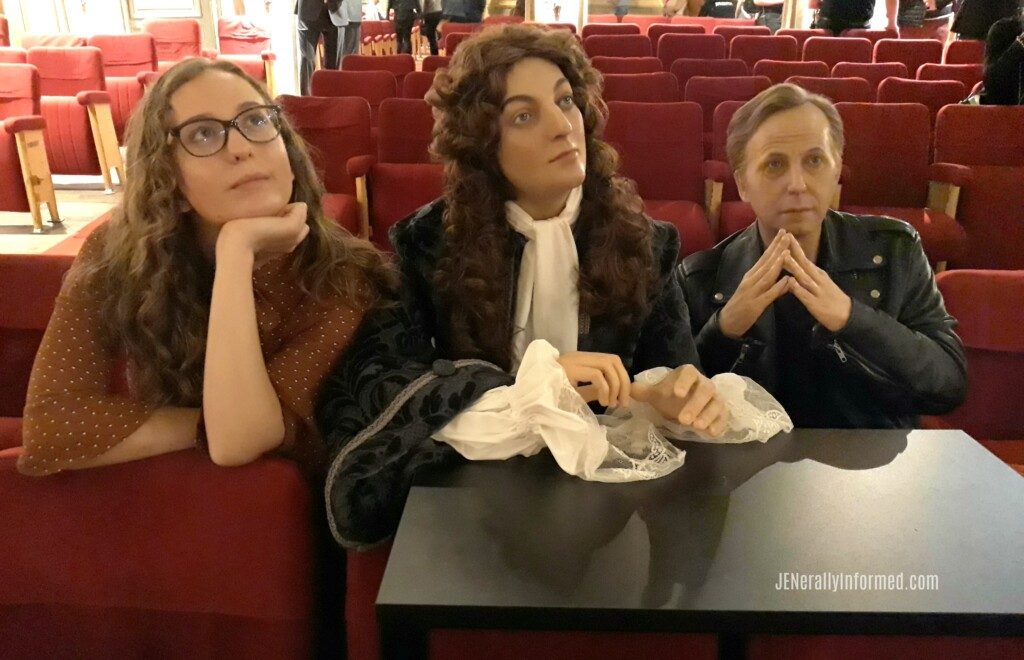 We "met" important historical French figures, current French stars we had to look up to see who they were, and then had to pose in some cheesy fun places, just because we could.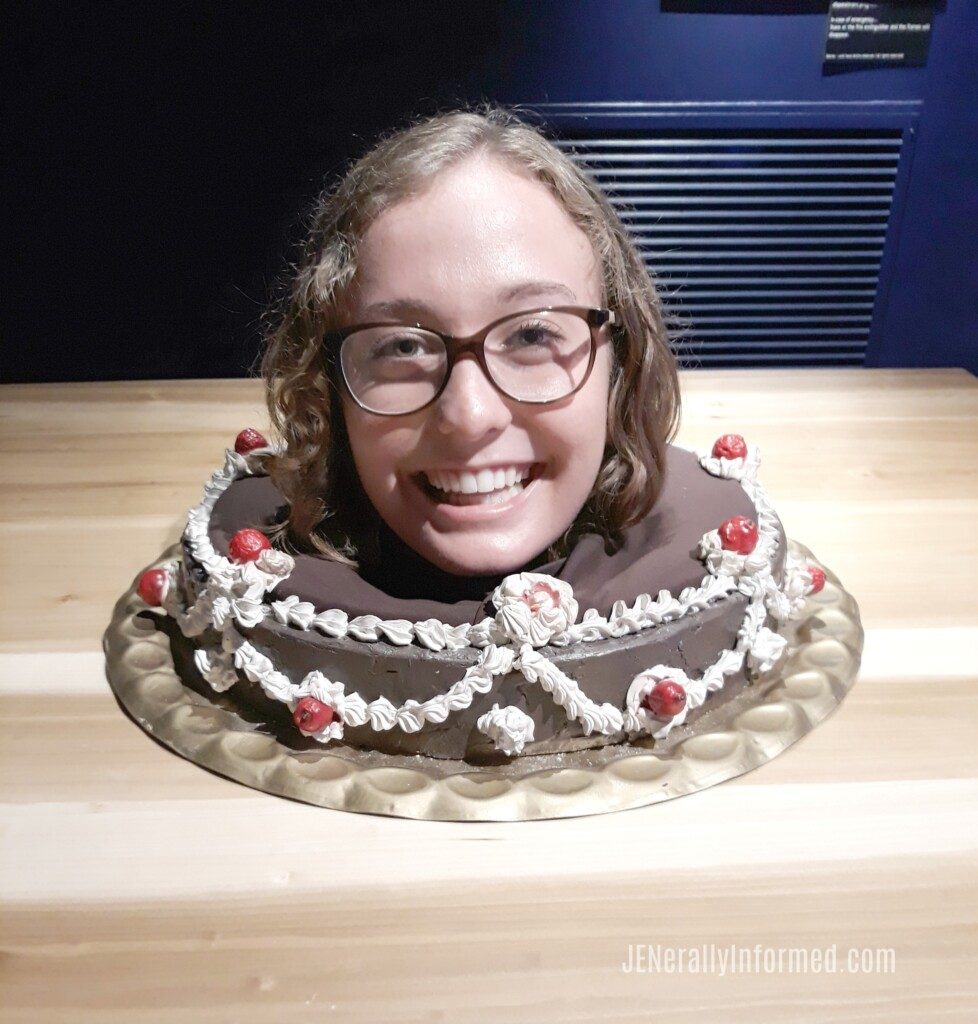 Anyways, I will spare you the rest of our photos with Celine Dion, Marilyn Monroe and more, and instead take you straight to another glittering Paris locale, Sacré-Cœur.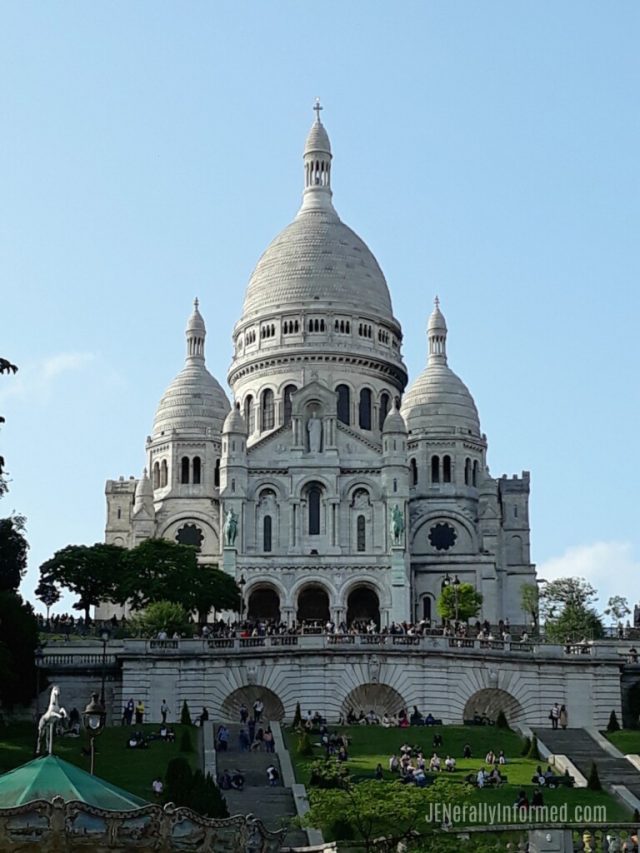 The Basilica of the Sacred Heart of Paris is dedicated to the Sacred Heart of Jesus.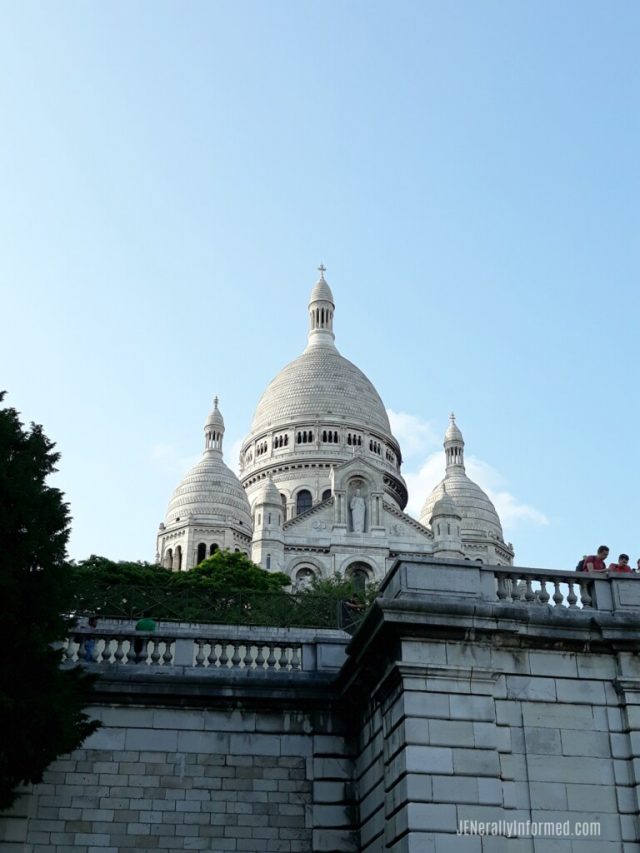 It is the 2nd highest point in the city and perches high on a hill.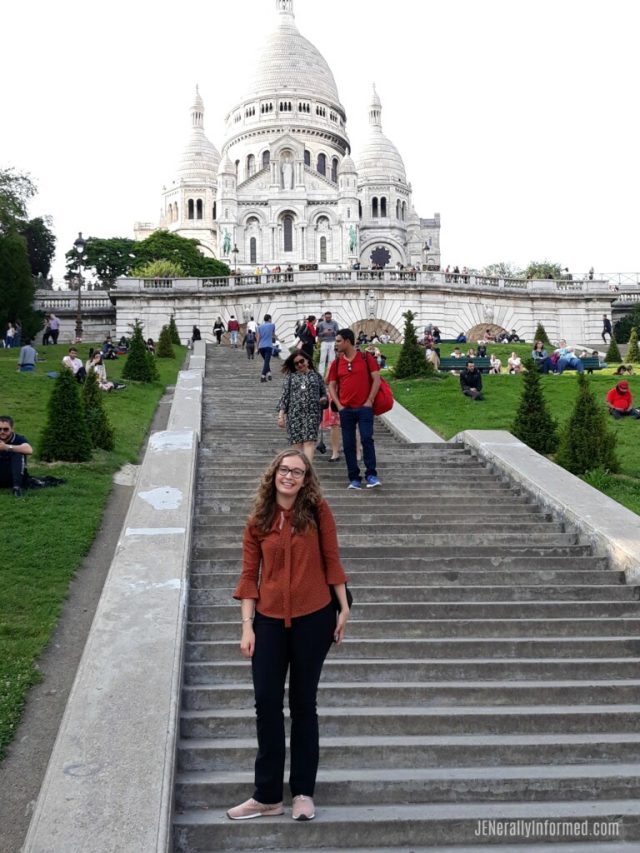 At the base of the hill, families gather for the gardens and the merry-go-round in the Square Willette. Take a look, the merry-go-round is two-story!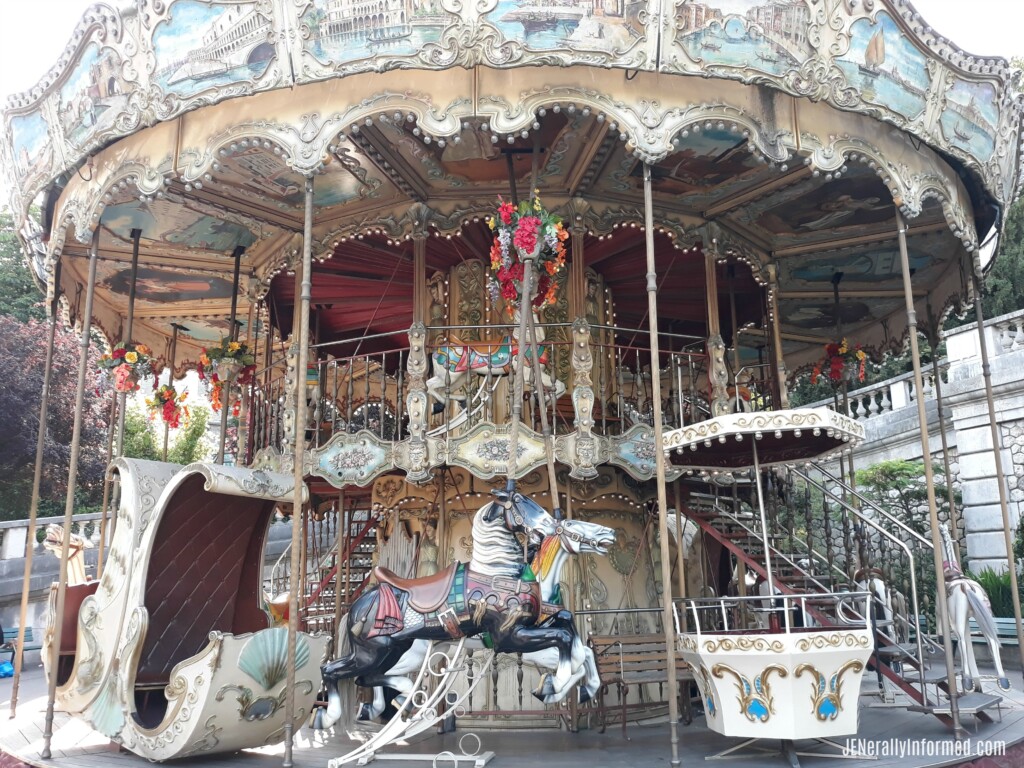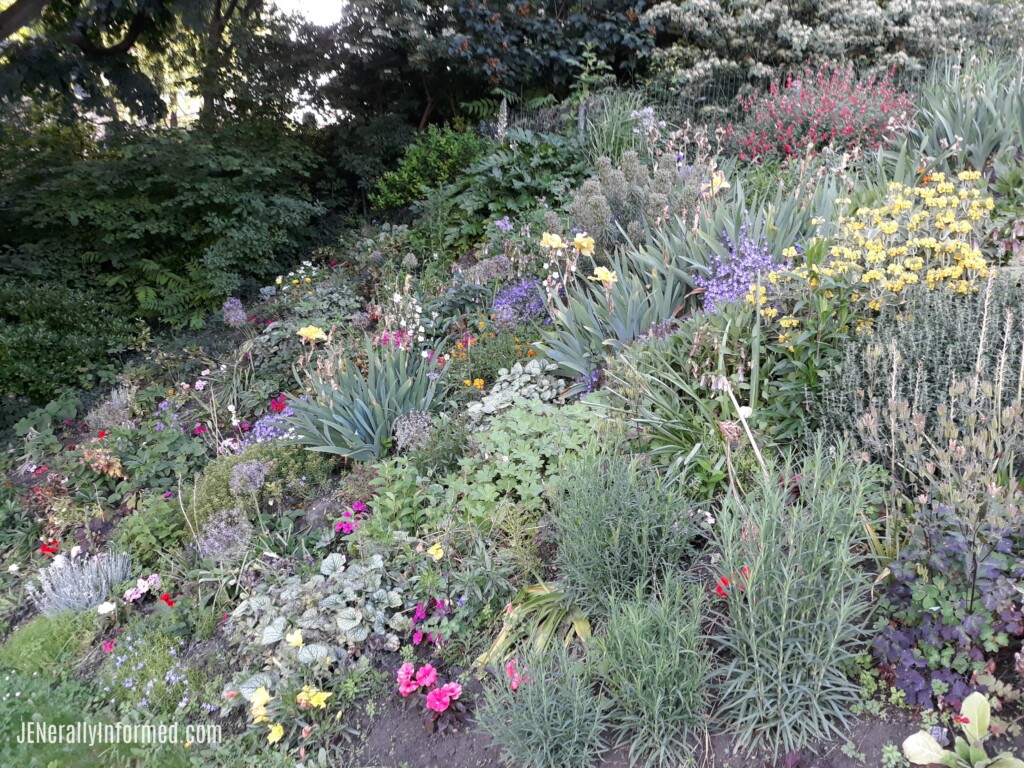 Once you reach the top of the hill, the view is something else!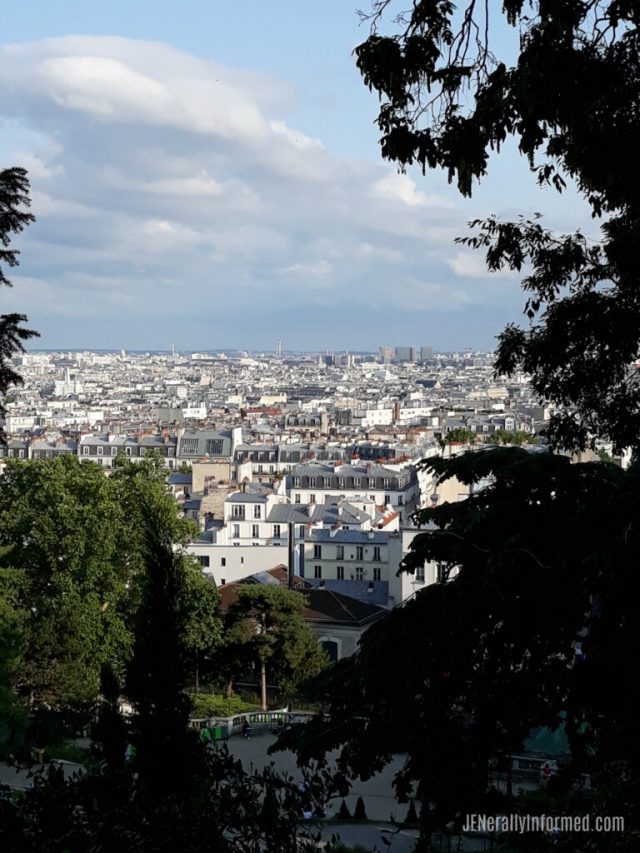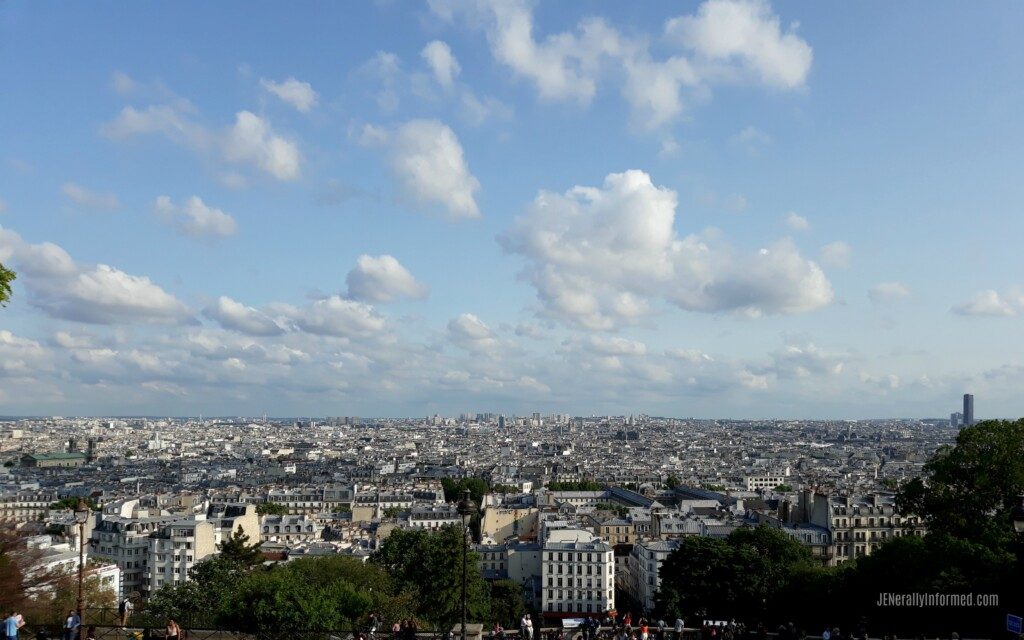 Also at the top of the hill, many people purchase "love-locks" to lock in their love, and then they place them on a gate outside of the church. Someone tried to sell Sam and I a lock, but I told them she was my kid and I was going to love her even when I didn't like her :)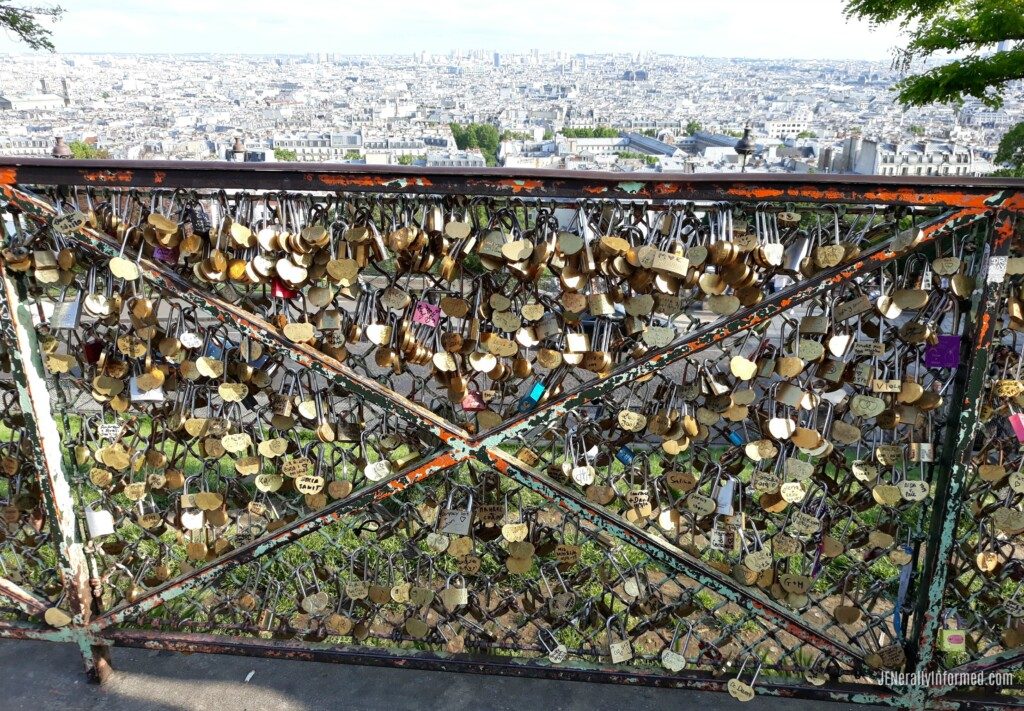 I do like to think though that all of these lovers are still just that, and no break-ups have happened ever.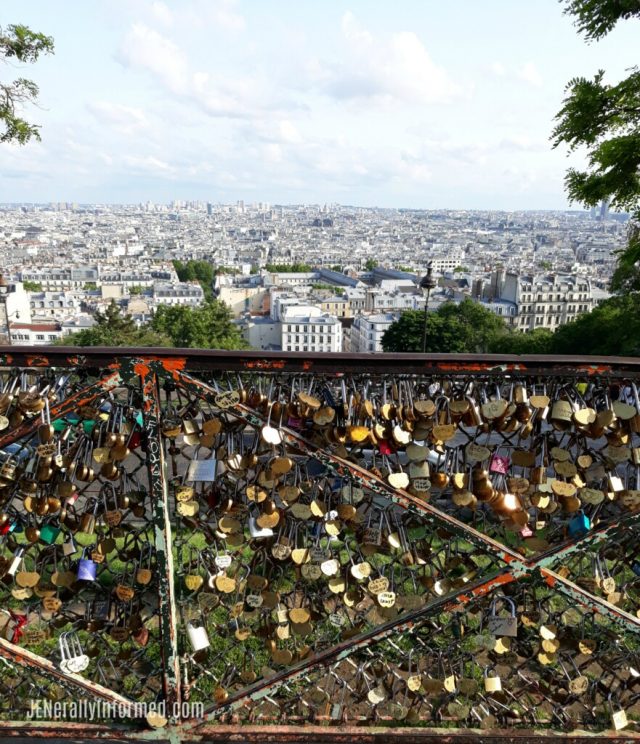 The inside of the church is amazing, but out of respect to those praying we didn't take pictures, and reserved our picture taking for outside.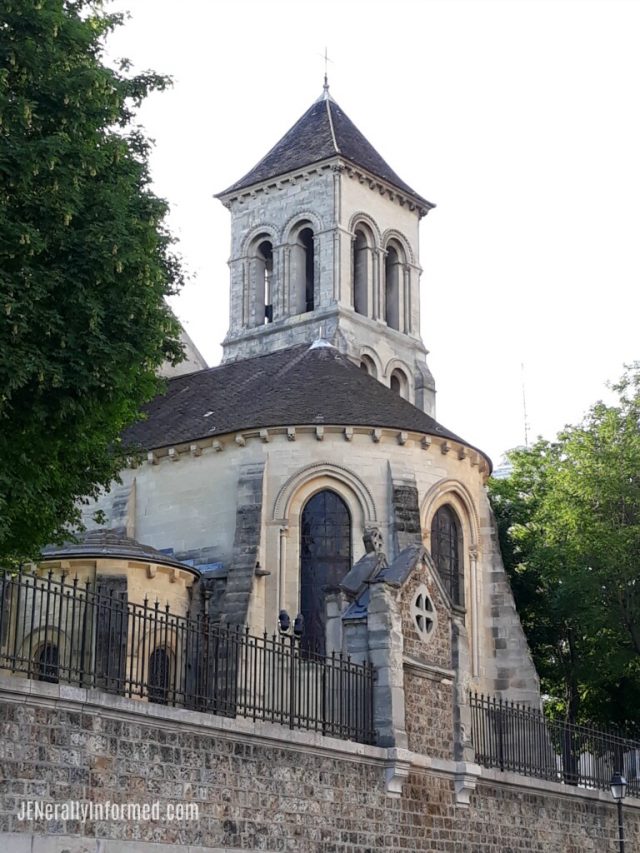 But, we did take pictures someplace else that evening. Starting at sundown until 1 am at the beginning of every hour, the Eiffel Tower sparkles! You really cannot go to Paris and not see it.
As Sam and I stood there watching the sparkling tower, we could hear languages being spoken from all over the world. And we listened to the soft cover of a live band playing the Ed Sheeran song Perfect. Sam started to cry and said that she didn't know if she had ever seen something more beautiful, and with all of her struggles she was so very grateful for that moment right there, being able to "see" it with her own two eyes. This is what I had wanted for her.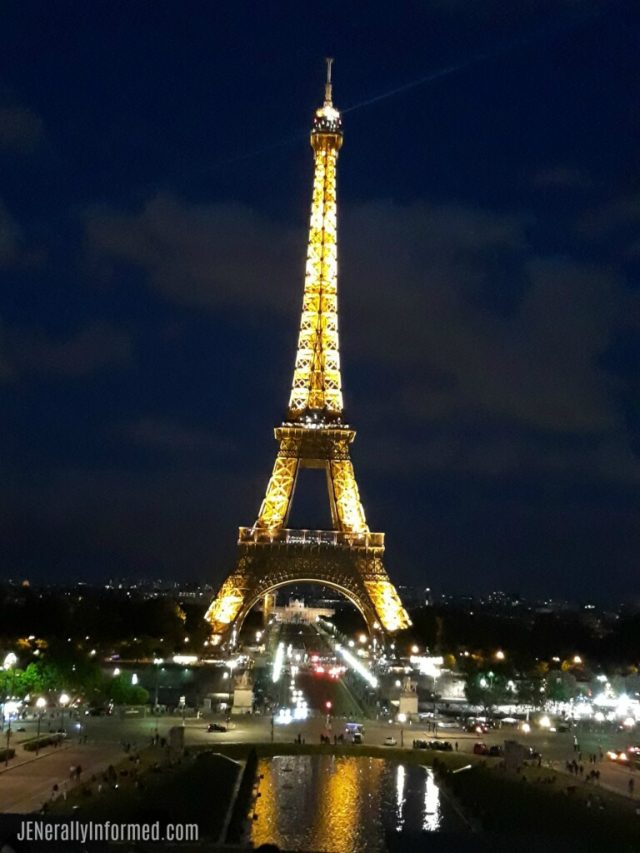 To all of you who helped to get her there, Thank you.
You can read about our other adventures here. Paris Day 1, Versailles, and the Louvre!
Stay tuned next week for our adventures in Italy and our return to Paris!
Love,
Jen

Go ahead and share this post, you know you want to!