This is the most wonderful month of the entire on-line streaming, and overall TV viewing month EVER! To celebrate this month I would like to start off with my own little version of Oh Christmas Tree…. that I changed up just a little bit.
Oh December shows and movies!
Oh December shows and movies!
How lovely are your options!
Today I am excitedly sharing what you can watch on both Amazon Prime and NETFLIX to keep those holiday movies rolling all season long!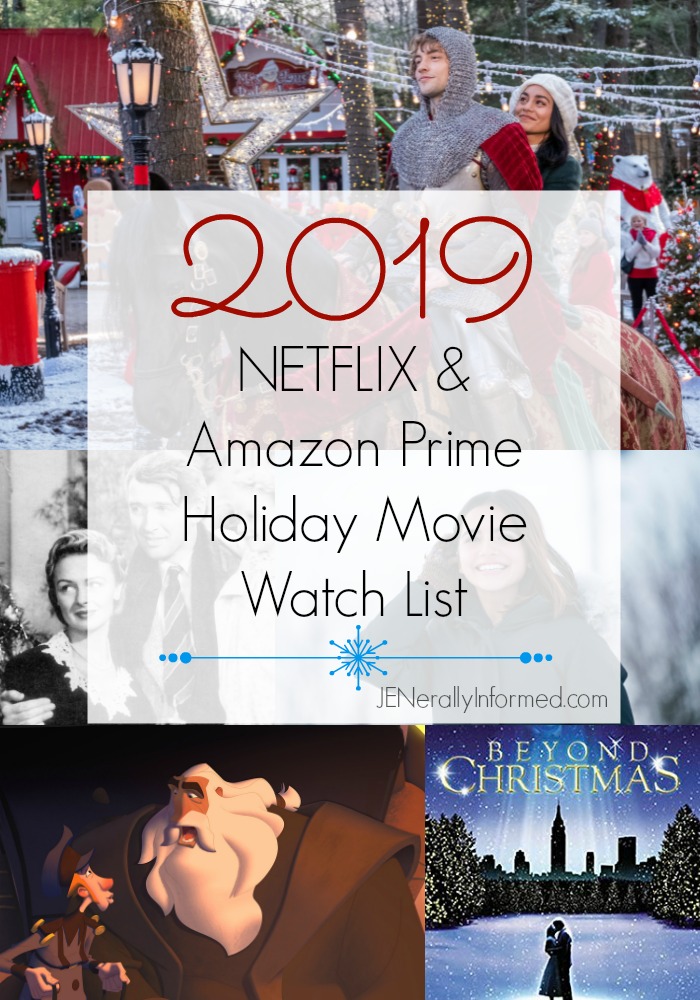 NETFLIX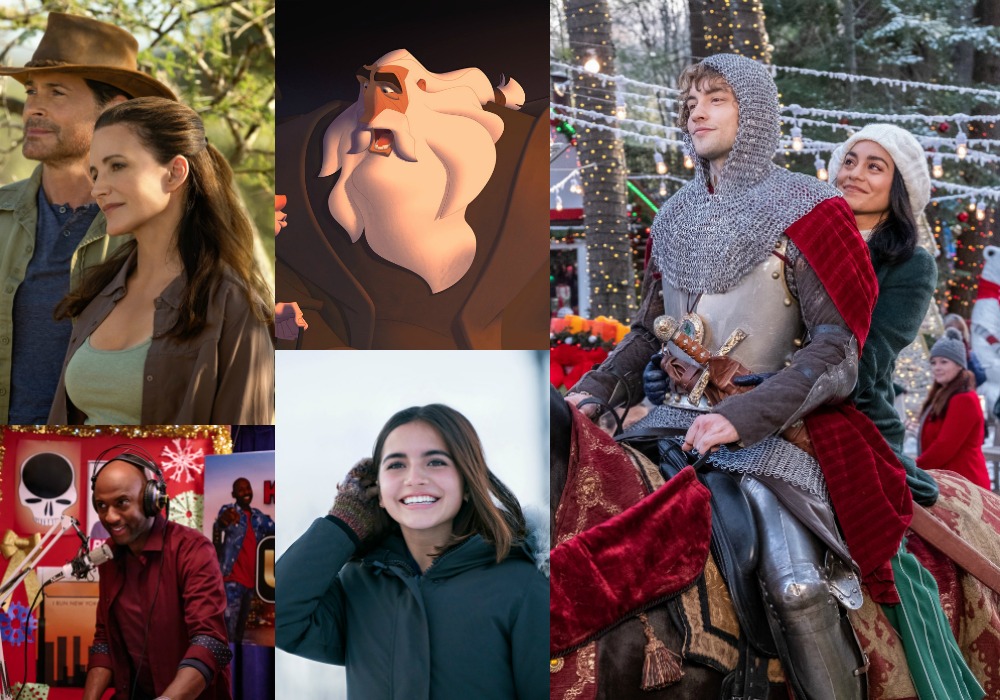 Based on three linked stories, this sweet movie is about what happens when teenagers trying to play it cool finally let down their guard, and also how a little bit of snow can change everything.
Netflix's first original animated feature- A mailman-in-training, the spoiled brat Jesper (voiced by Jason Schwartzman) is sent to prove his mettle and learn responsibility in the frozen town of Smeerensburg.
When her husband abruptly ends their marriage, empty nester Kate embarks on a solo second honeymoon in Africa, finding purpose — and potential romance.
A widowed radio DJ and his four spoiled kids need to tighten their belts and pull together when their life of luxury turns lean just before Christmas.
Medieval magic sends a 14th-century knight to modern-day Ohio, where he falls for a high school science teacher who's disillusioned by love.
Amazon Prime Movies
If you've got Prime, then you have free Christmas movie options!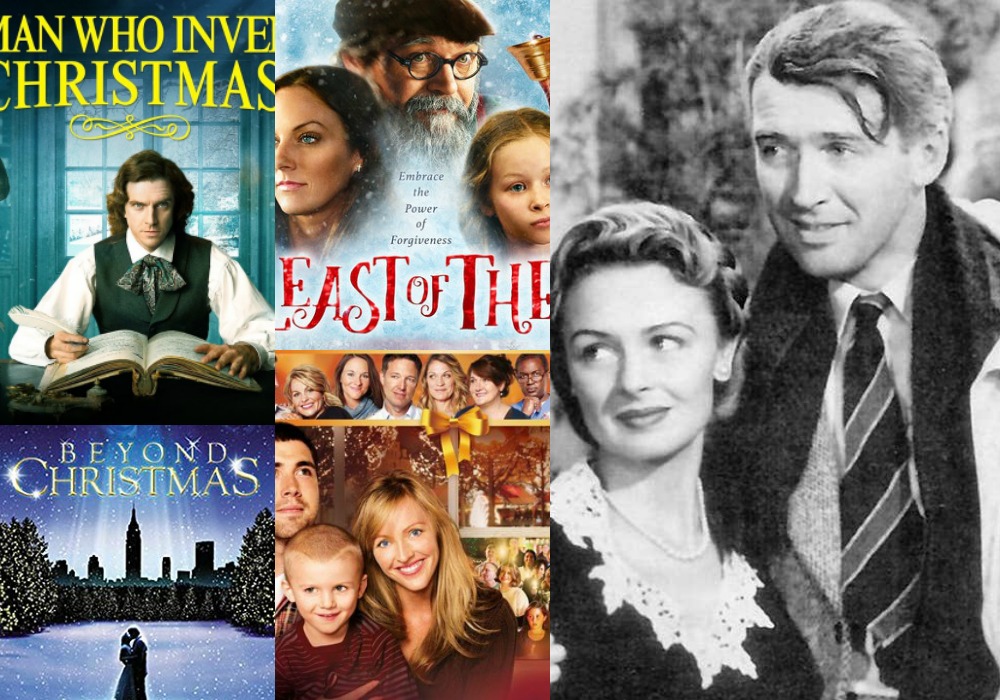 It's a Wonderful Life
After George Bailey wishes he had never been born, an angel is sent to earth to make George's wish come true. George starts to realize how many lives he has changed and impacted, and how they would be different if he was never there.
The Man Who Invented Christmas
The Man Who Invented Christmas tells the magical journey that led to the creation of Ebenezer Scrooge, Tiny Tim, and other classic characters from "A Christmas Carol."
Christmas Story
This touching fantasy tale re-imagines the origins of Santa Claus as a young orphan named Nikolas, who decides to show his gratitude to the villagers who raised him by starting the Christmas tradition of gift-giving.
The Heart of Christmas
The Lockes are devastated when they learn their young son, Dax, has cancer. But with courage, determination, and faith, they give Dax a one last Christmas, even if it is in October.
The Least of These – A Christmas Story
Rose, a homeless single mother, and her daughter Katy discover hope in a small-town diner. They are befriended by a feisty waitress, a big-hearted cook, and a storefront Santa that gets served a valuable lesson in forgiveness.
Beyond Christmas
This uplifting story begins on Christmas Eve in New York City, as three elderly businessmen prepare to enjoy a festive dinner together. They receive visits from two kind-hearted strangers, each has come to return a wallet they believe one of the gentlemen has lost. This charming 1940 holiday classic is prefect for the Christmas season. Expertly restored and in Color for the first time!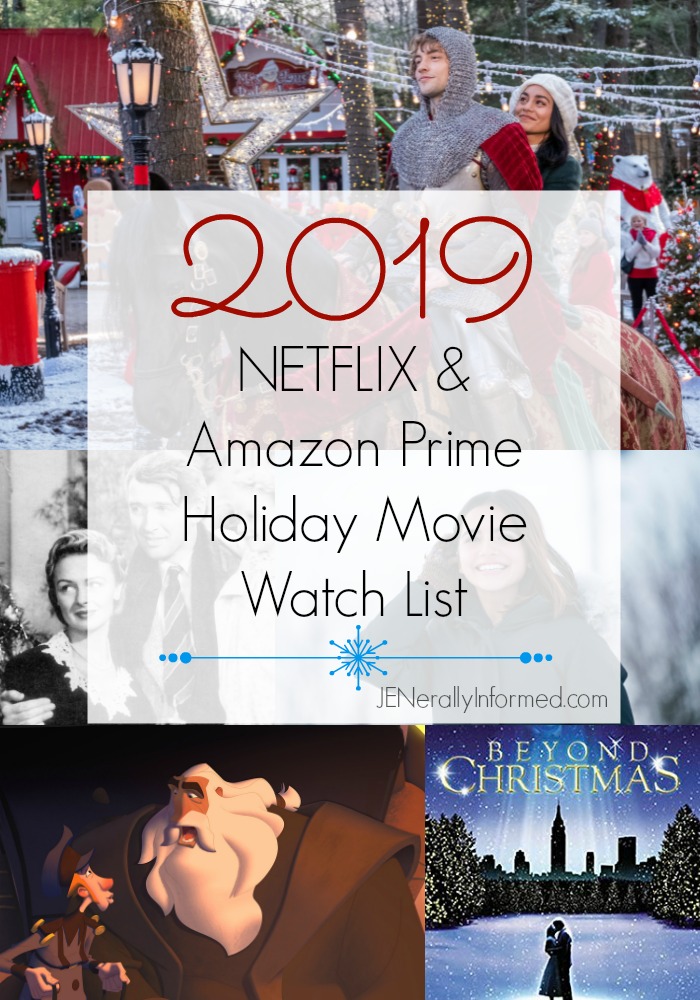 Happy watching and most especially, I hope you have a happy and blessed Holiday season!




Love,
Jen

Go ahead and share this post, you know you want to!