For about a decade my family lived in Utah. Honey Butter was a regular staple you could get almost anywhere. Then we moved and Honey Butter is not as regularly available in the surrounding Western states. This made me sad and I used to pick it up whenever we traveled back through Utah and store it away for the next time we could stock up.
I used to think Honey Butter was a magical recipe too hard for common folk like me to make and then I discovered the secret….
It is super easy to make, using only 3 ingredients. If you have never had honey butter before, it's time you made some. I promise you will not be disappointed. It tastes incredible on anything and takes less than 10 minutes to whip together! Literally :)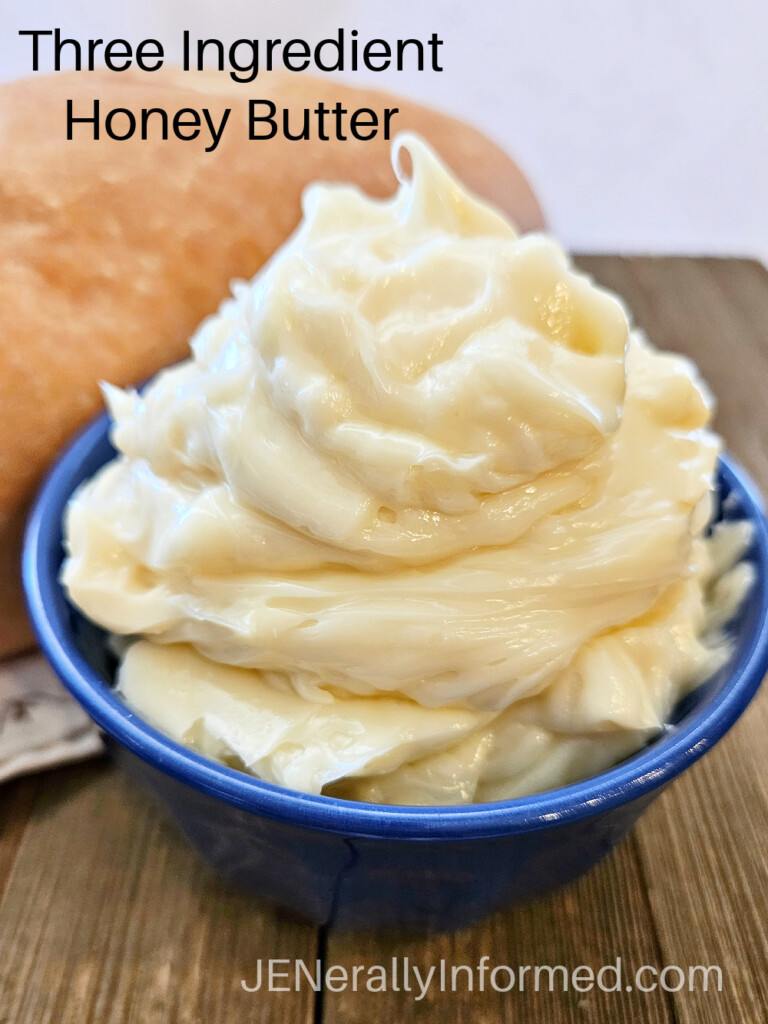 Here is what you need to do to make the Honey Butter:
1 cup softened butter
1/2 cup honey
Pinch of salt
Directions and Notes
Combine all ingredients into a bowl and using a hand mixer, whip all of the ingredients until fully mixed. I whipped it for about 3 minutes.
You can serve and eat right away on fresh bread and then pop it into your fridge for next time. This will store really well for a long time if you use an airtight plastic container.
A couple of notes:
The butter needs to be softened, not melted. It's easier to whip and blend if it is softened.
I am a real fan of honey and you can use literally any flavor of honey. This last weekend we visited a honey stand and picked up orange honey, mesquite honey, and peach honey. So you can use your own creativity to create endless combinations of honey butter. They are ALL so good!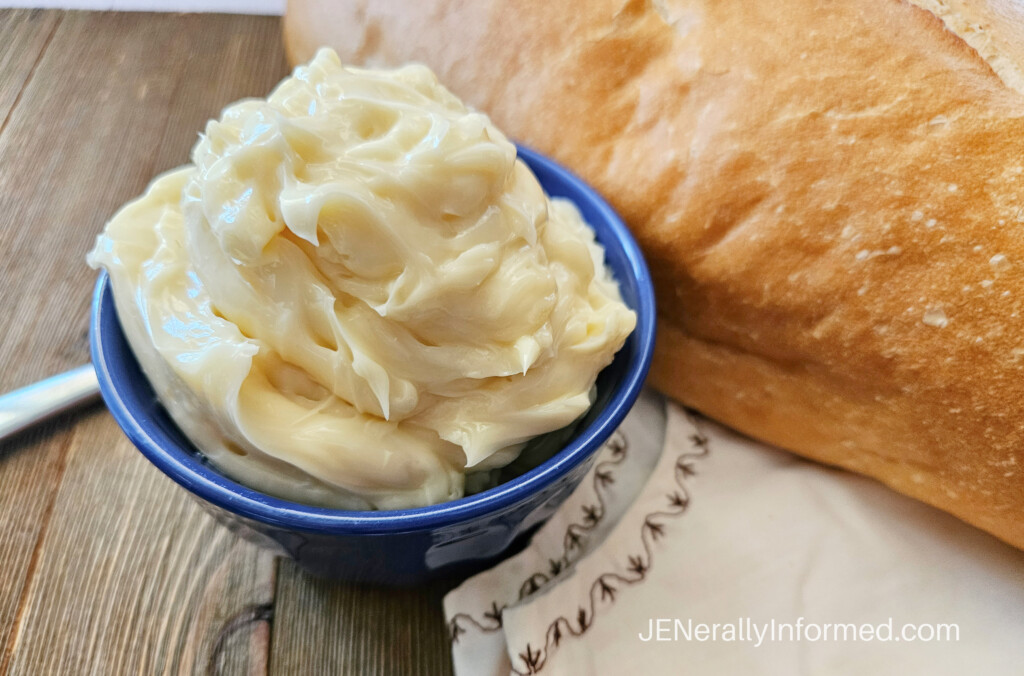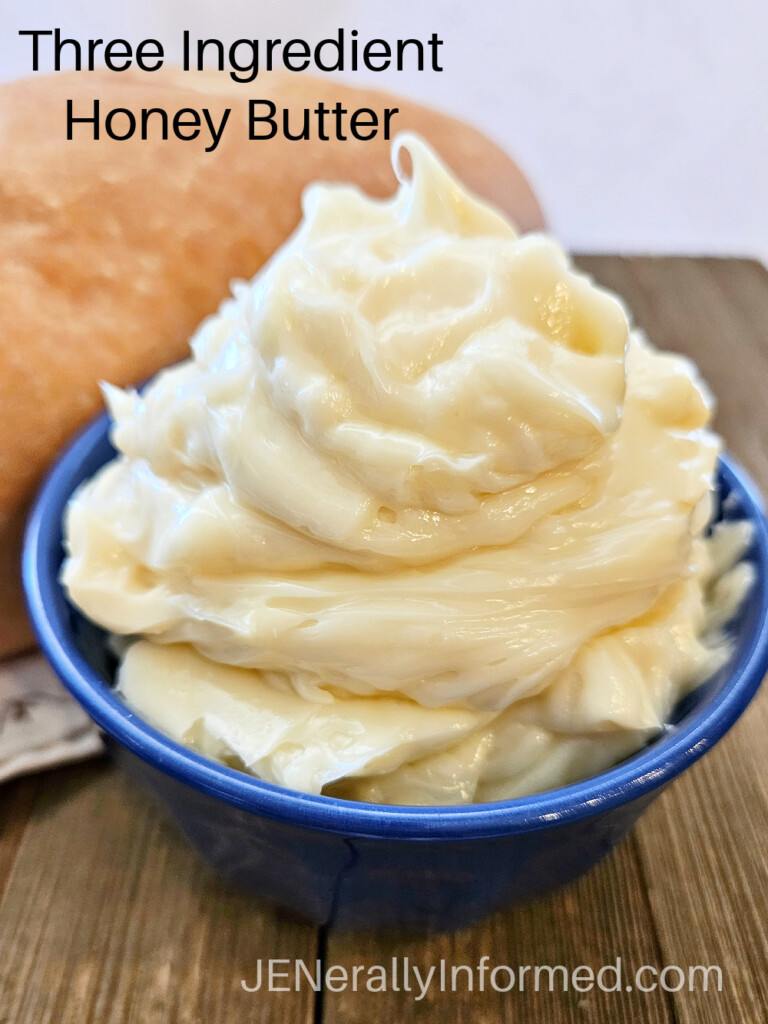 If you end up making a batch, I would love to hear how it went!
Thanks for stopping in.
Love,
Jen

Go ahead and share this post, you know you want to!