I have been dying to share everything with you about my recent trip to Paris with my daughter Sam, but this last week was insane getting caught up on work and such. It's finally time now and I am so excited to share some of the tricks and tips I learned on our trip along with our fun photos. I am going to do this in installments and chronologically by day to make things a little easier. So let's hit the first day!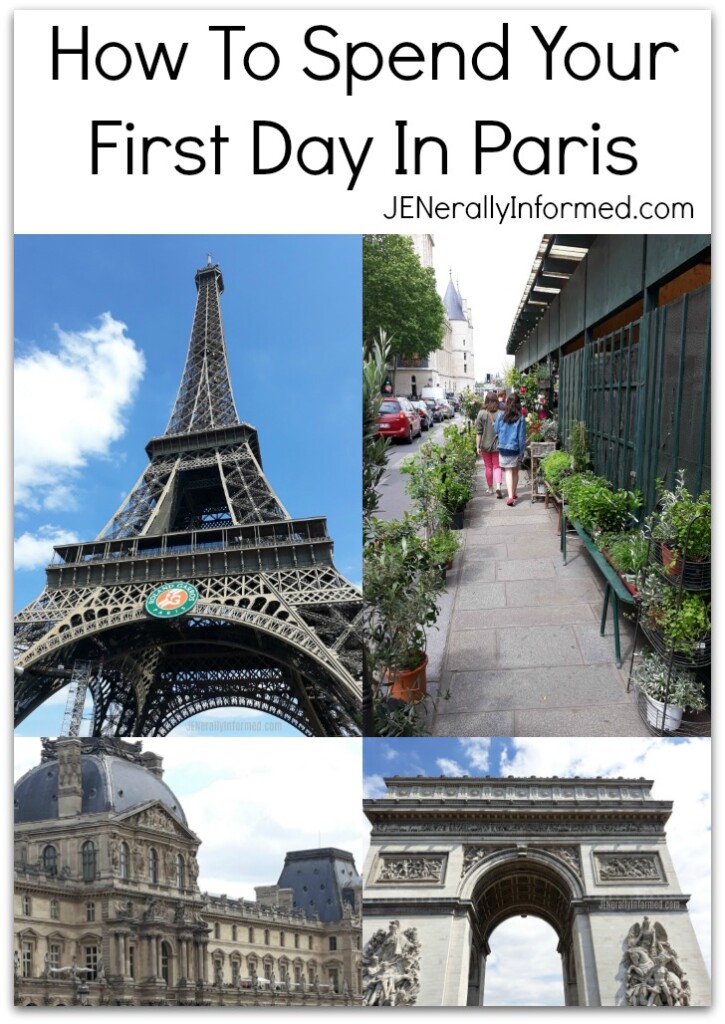 When booking your flight, I would highly recommend a red-eye over night flight that gets you to Paris first thing in the morning. Make sure to take a few sleeping pills/ herbal aids in your over-night bag to help you grab some shut-eye during the "night' so that you are ready for the day. Also, that rising sun as you fly into Charles de Gaulle airport is really a sight to see!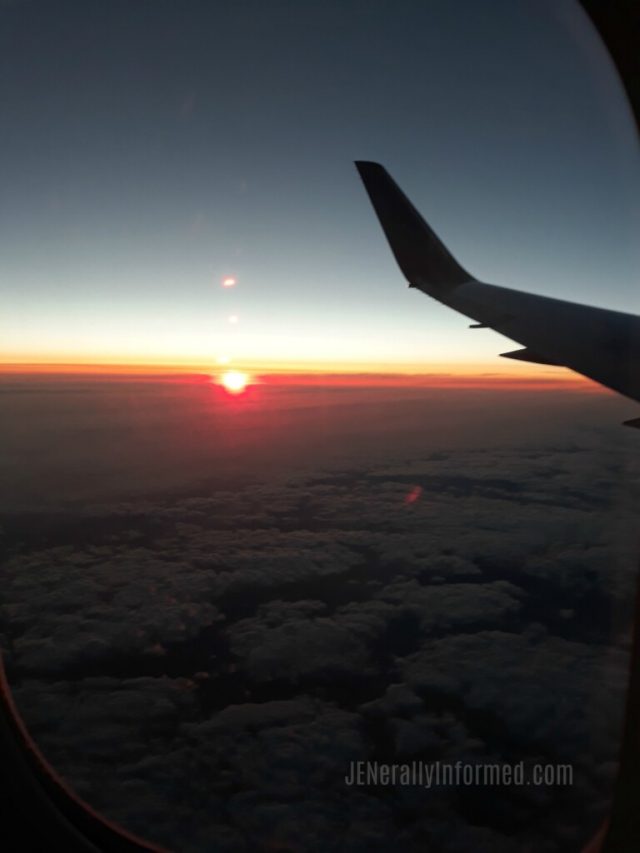 My daughter and I had thrown what we needed to change and spruce up into our overnight bags before we had even gotten onto the plane the previous day. When we landed, we freshened up and then grabbed our suitcases and a taxi and headed out to our hotel. Here's a little tip for you: Most European hotels will hold your luggage for you prior to check in time. In fact, most hotels will also do it for a small fee. This is something that can come in handy if you are doing small little day-to day trips and need a place to store your larger items and luggage.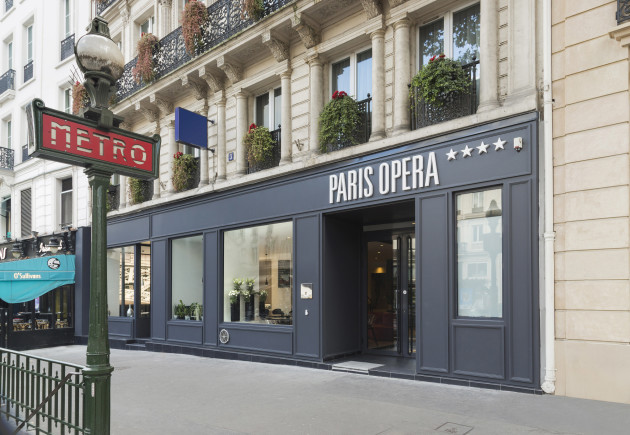 Our hotel in Paris was fabulous. Right in the center of it all with cafes and shops and public transportation basically within just a few short steps of our front door! After we stowed our luggage and purchased a discounted hop on and off bus tour from our hotel for the day we were ready to hit Paris by 10 am!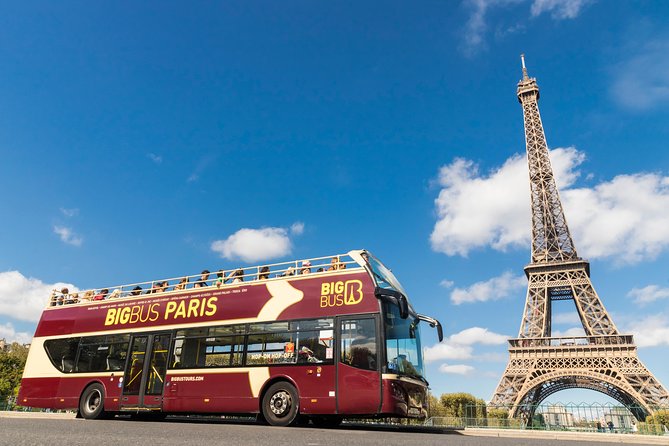 Here's why a hop on and off tour on the first day in Paris is a good thing to do. The bus takes you to many of the key visitor spots and you can familiarize yourself with your surroundings and also find out the places you would like to spend more time visiting. Some of the places you might decide 10 minutes there is enough or you might realize you need 10 hours there, but the bus will let you see it all from the comfort of your cushioned chair, getting off only when you want to.
Here's what we saw on the first day with our bus tour:
Magical fairy fountains!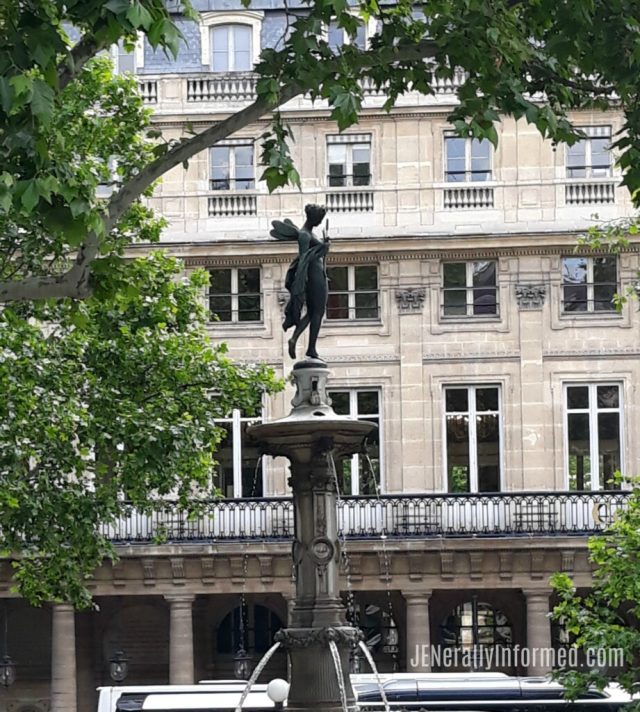 The outside of the Louvre (tons more to come about that on our day spent there.) P.S. on the day we went it was not this crowded at all!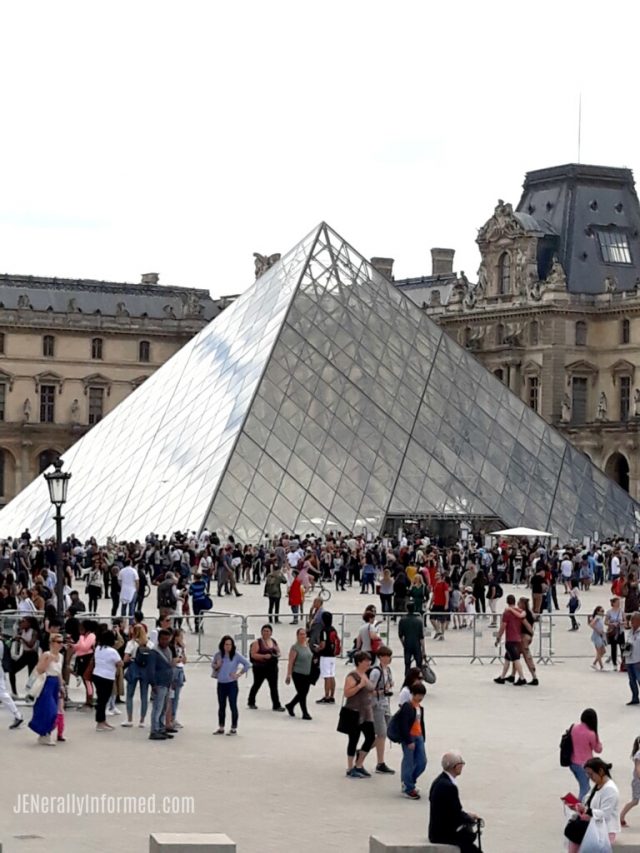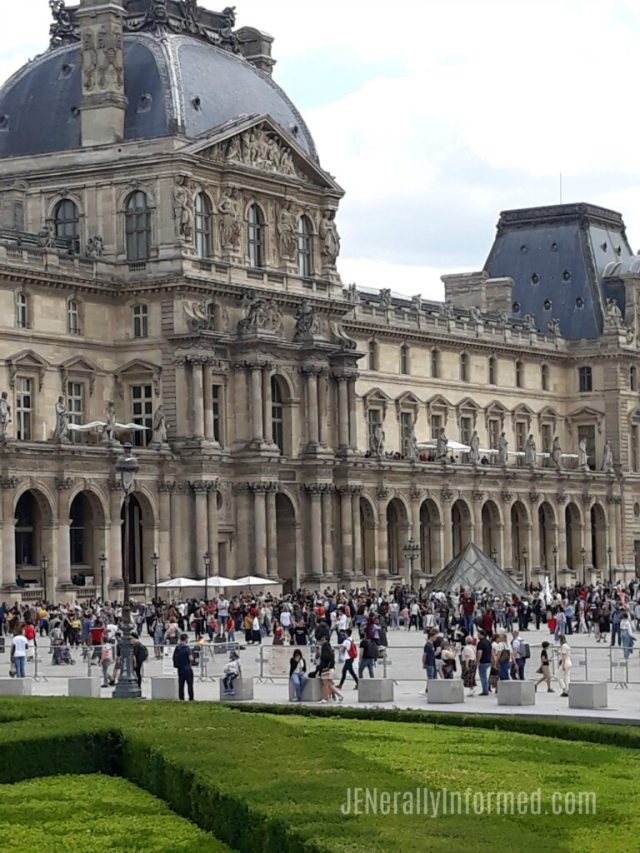 And then we drove up to the River Seine, Notre Dame and more. We of course jumped right off that bus!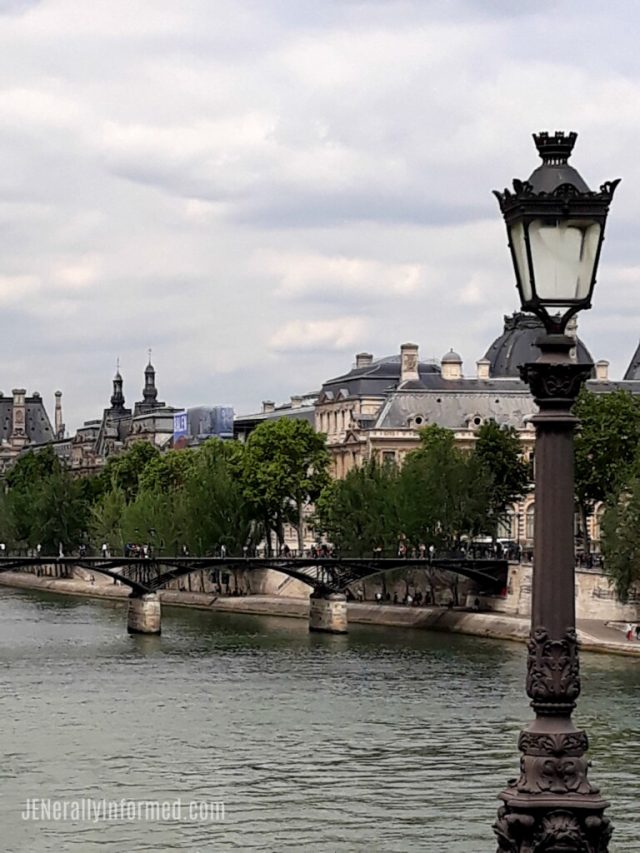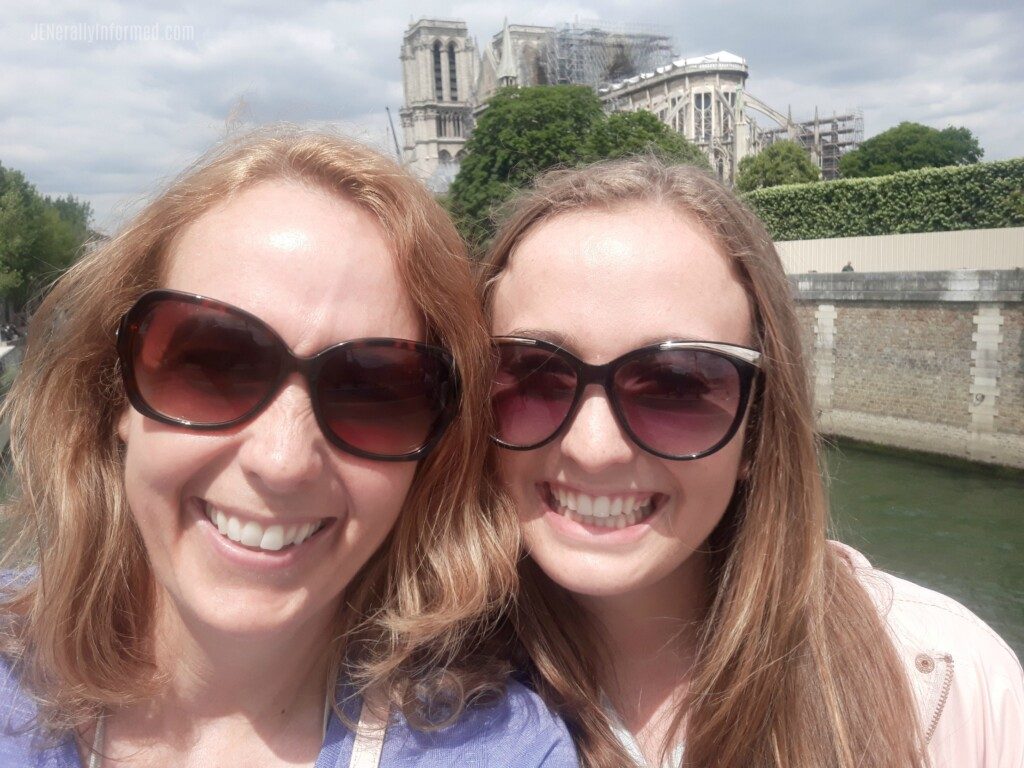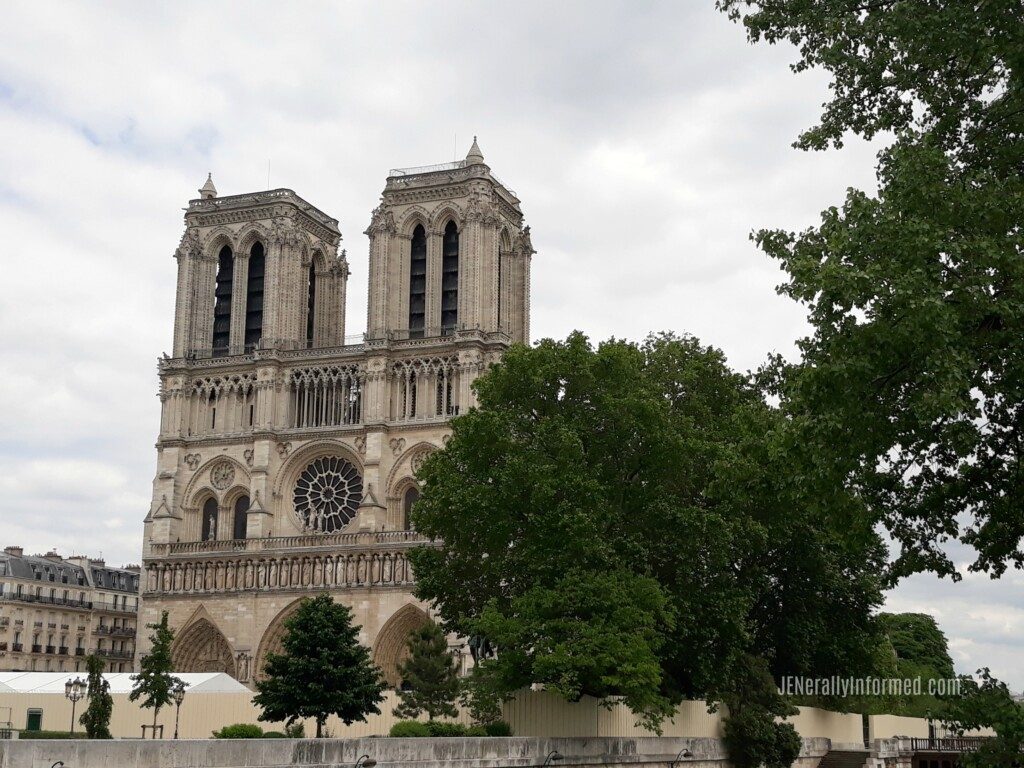 Here's what Notre Dame's repairs currently look like.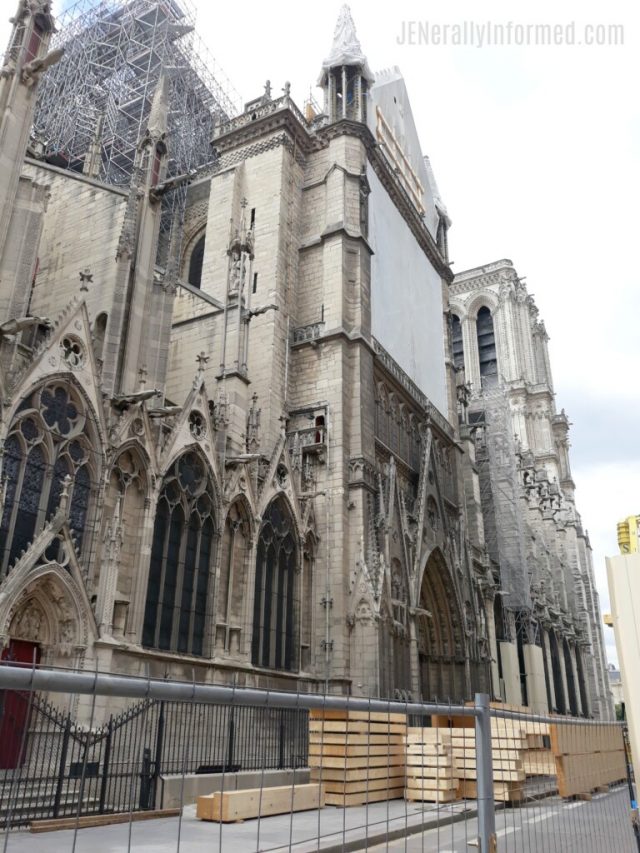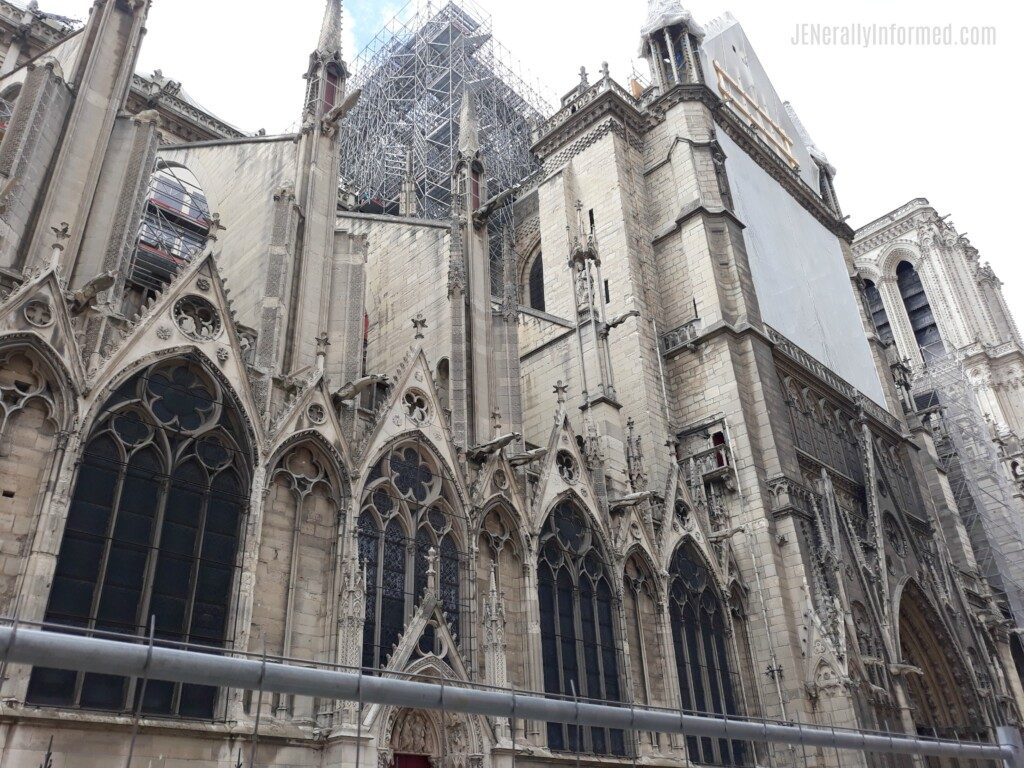 Right along the Seine and near Notre Dame there were multiple garden stores where Parisians could buy their potted plants and other items. Gardening is my happy place, so I had to stop and look. Multiple times.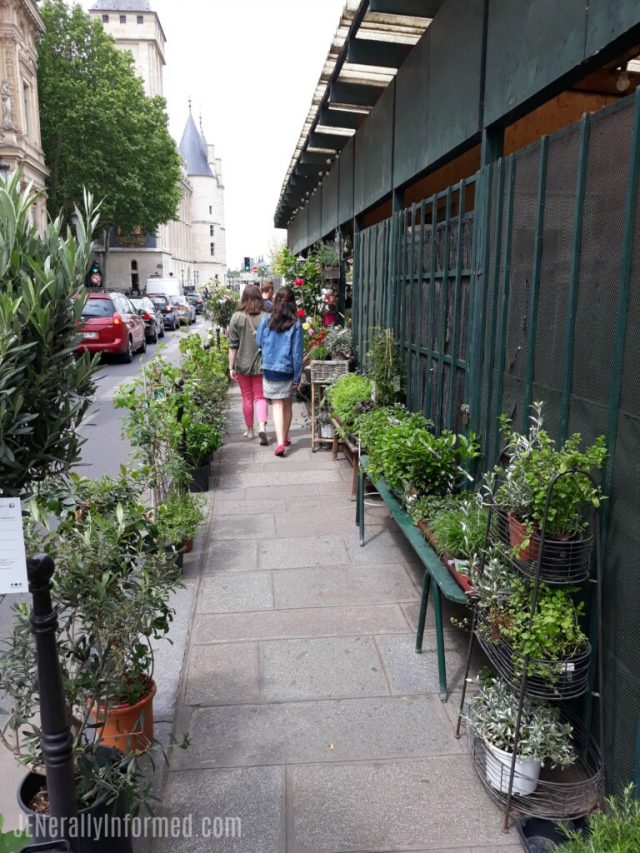 One place to make sure to add to your Notre Dame viewing itinerary is the Sainte Chapelle. It is about a block away and is gorgeous within it's own right, and even more especially so right now when Notre Dame is closed to the public.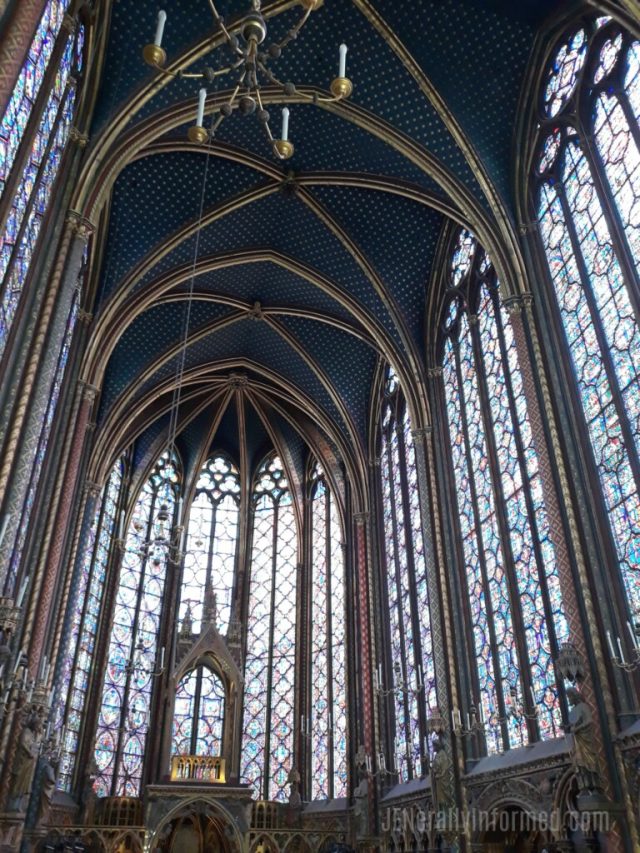 The Sainte-Chapelle or "Holy Chapel", sits in the courtyard of the royal palace on the Île de la Cité (now part of a later administrative complex known as La Conciergerie.) Sainte Chappelle was built to house Louis IX's collection of relics of Christ, which included the Crown of Thorns, the Image of Edessa and some other items.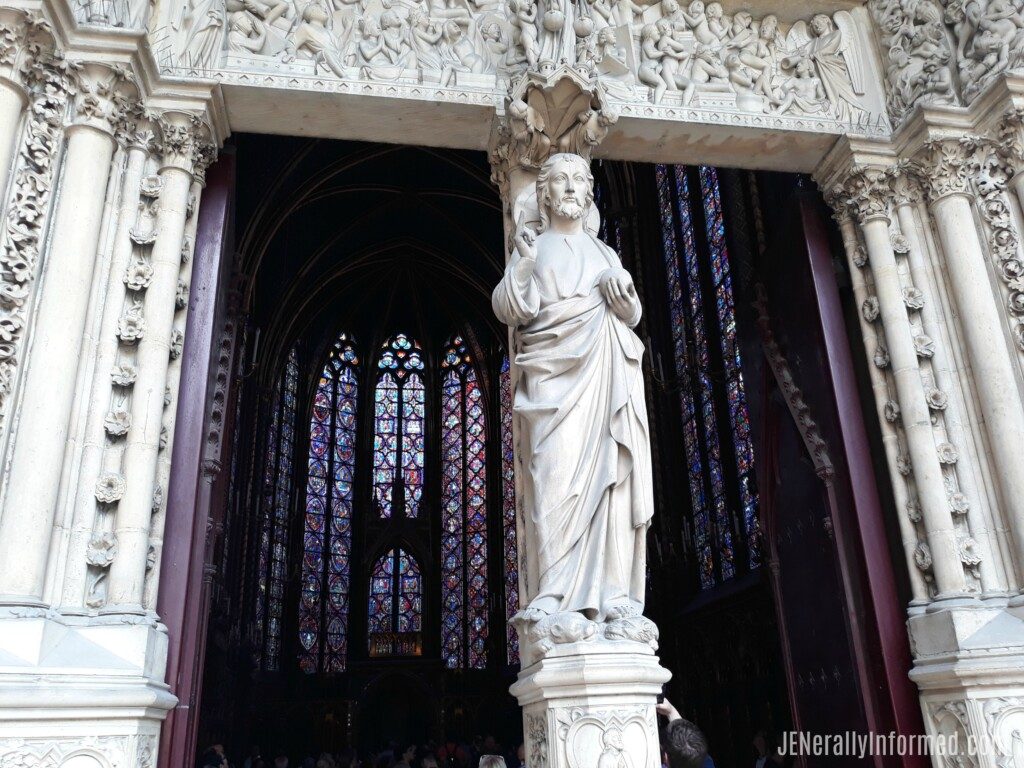 If you are traveling with children make sure to take along your passport as children and students are free or discounted to most museums and visitor locales.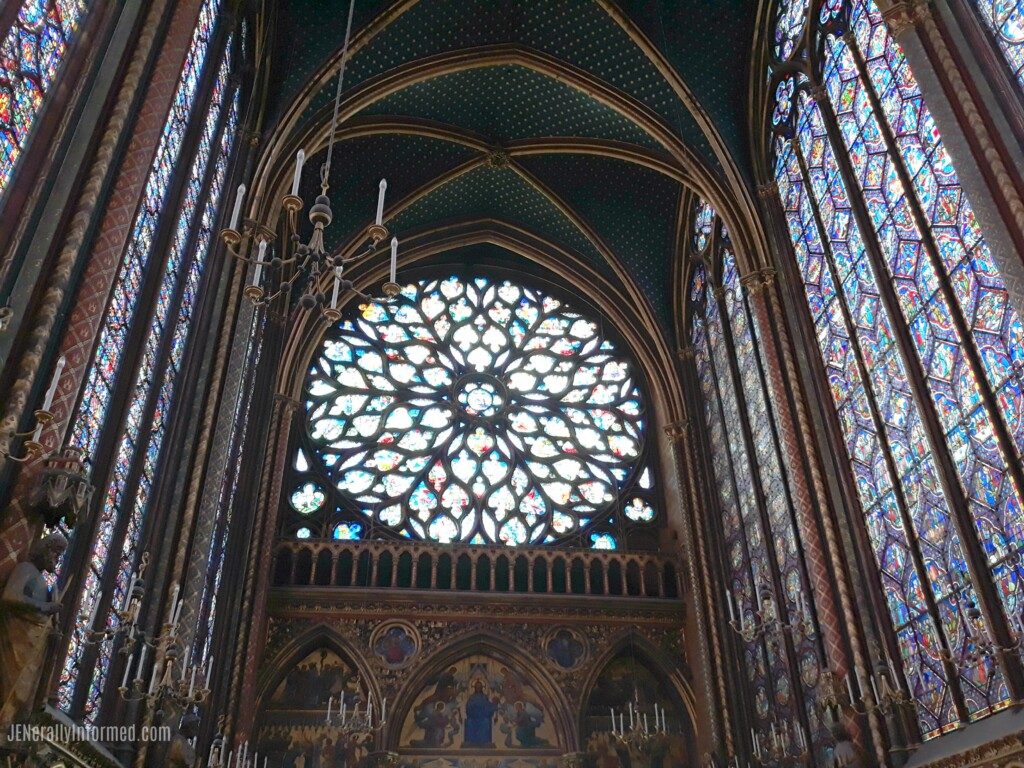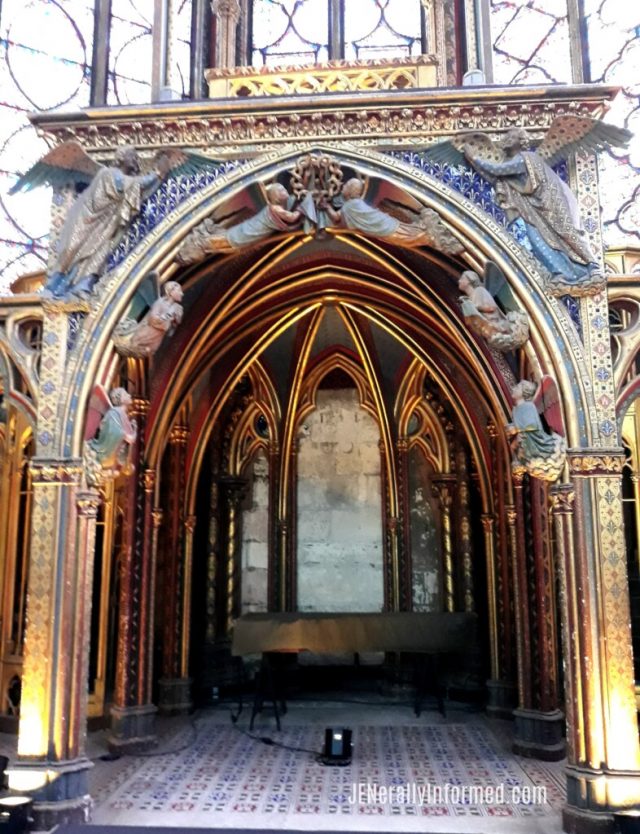 When you are done with your visit to the Sainte Chapelle you can walk next door and check out the Justice building which is quite the site to see! It was part of the Capetian Royal Palace.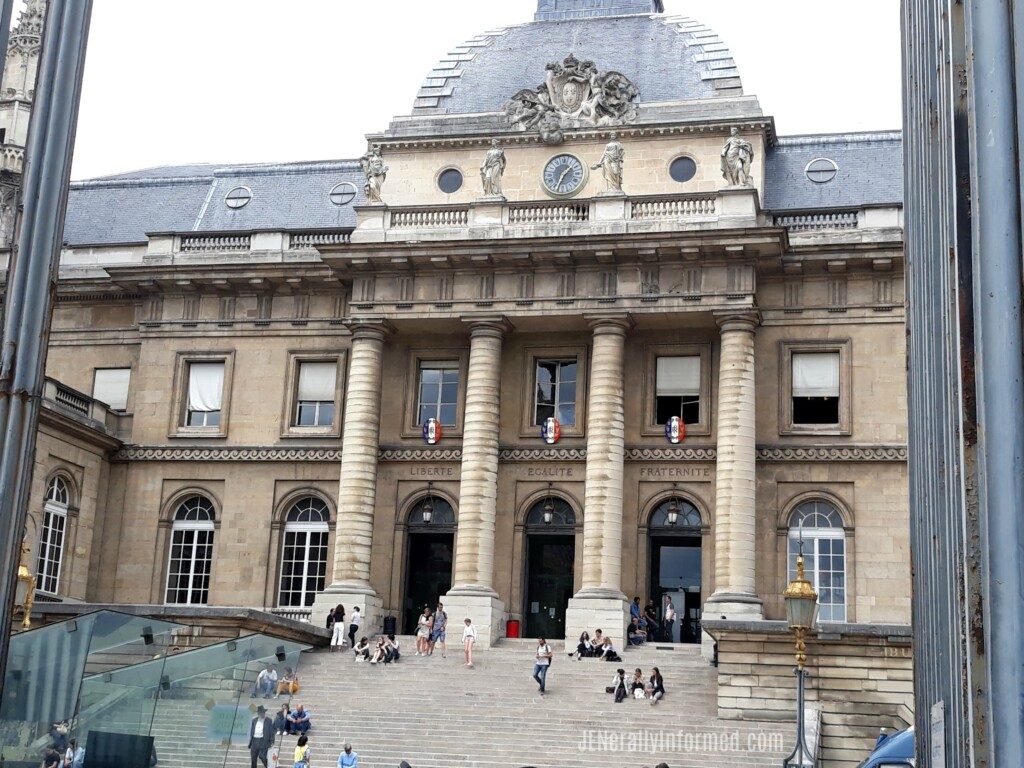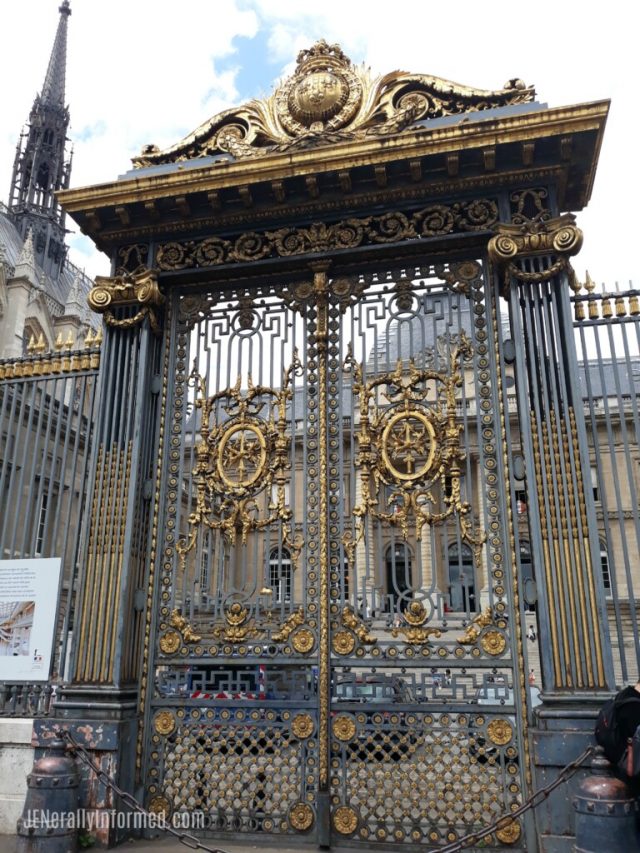 Now back to the River Seine. It kind of felt like everywhere we looked and walked along the river we were the only ones. How that happened in a city full of millions and so many tourists I will never understand, but maybe the city new what Sam needed.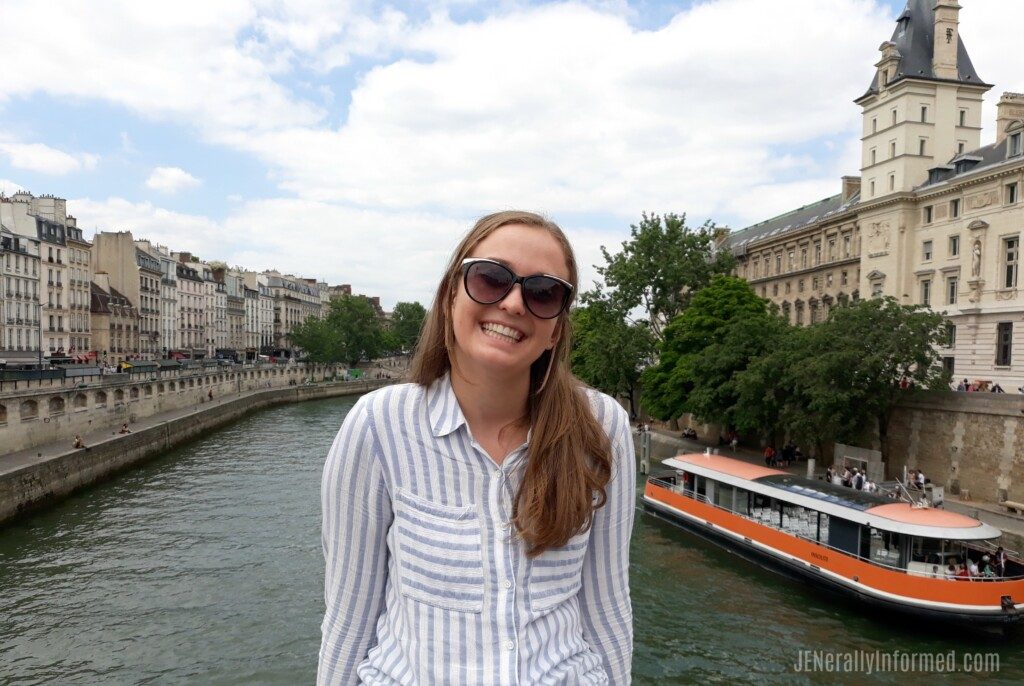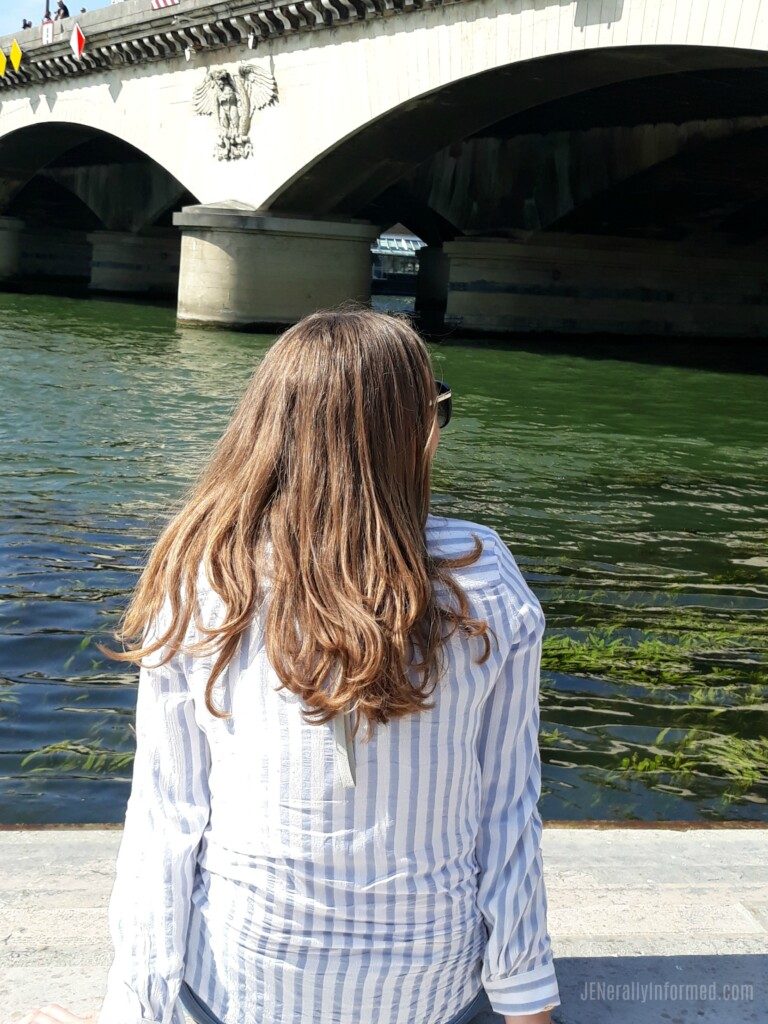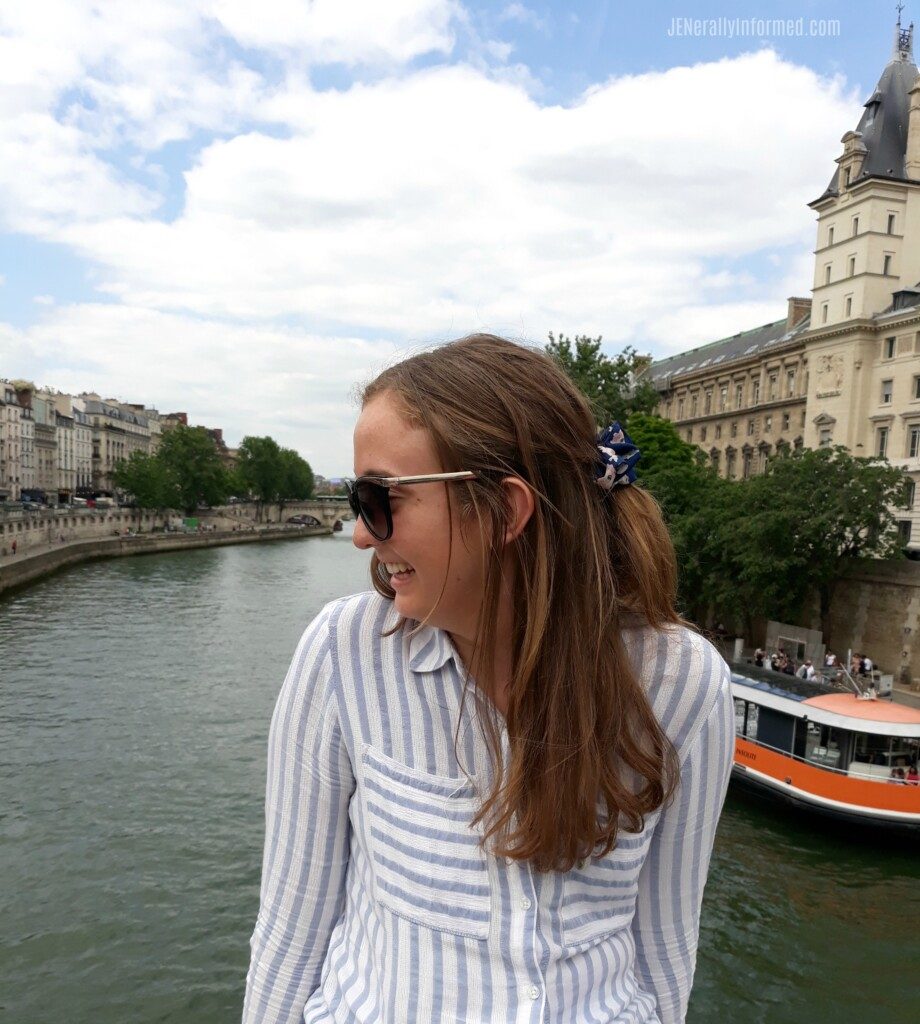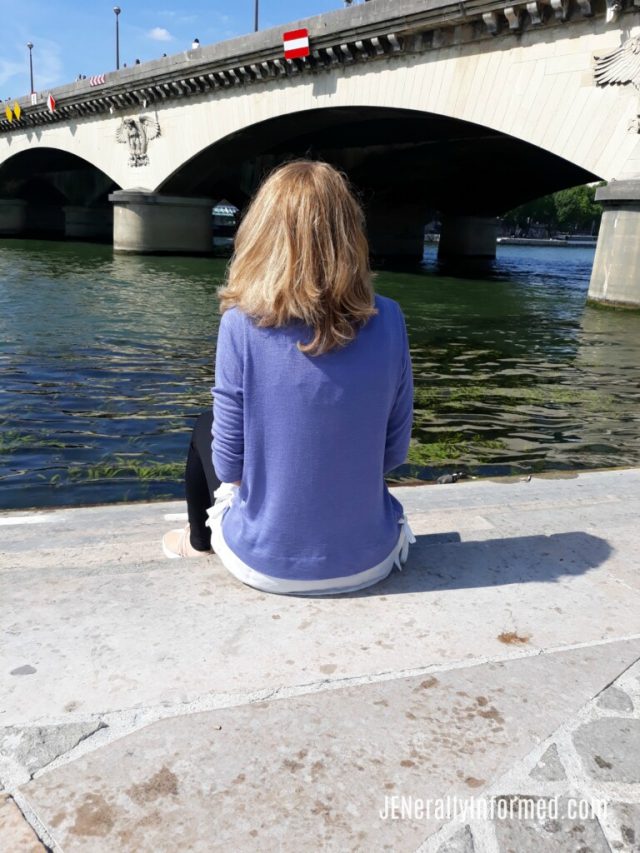 Sam and I then hopped back on our bus and headed for the Eiffel tower.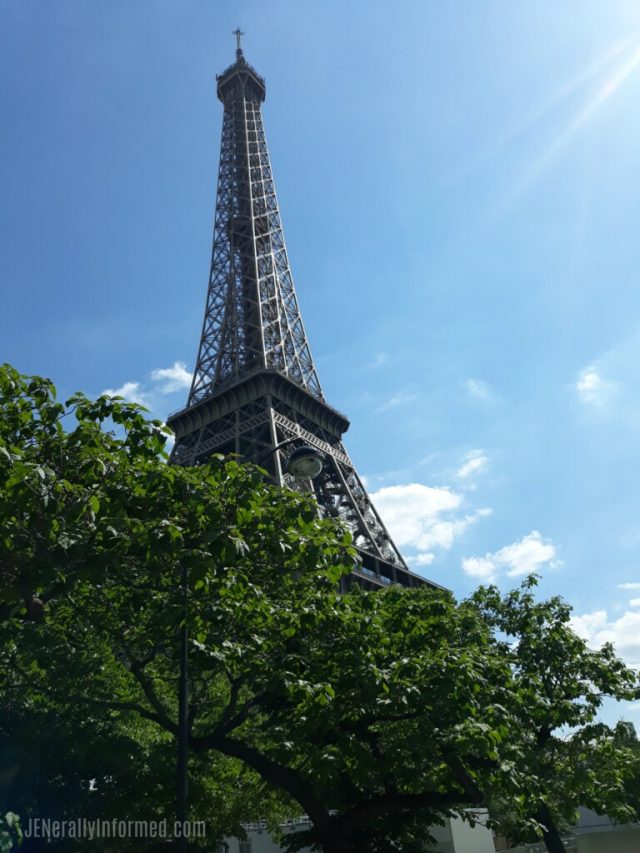 We opted not to climb up the tower as our advance research showed that no matter what tickets we purchased before our arrival there would be about a 2 to 3 hour wait time and we really weren't that interested in waiting. But if that sounds like your thing make sure to buy your tickets before you go and then don't be late for your appointed window of time.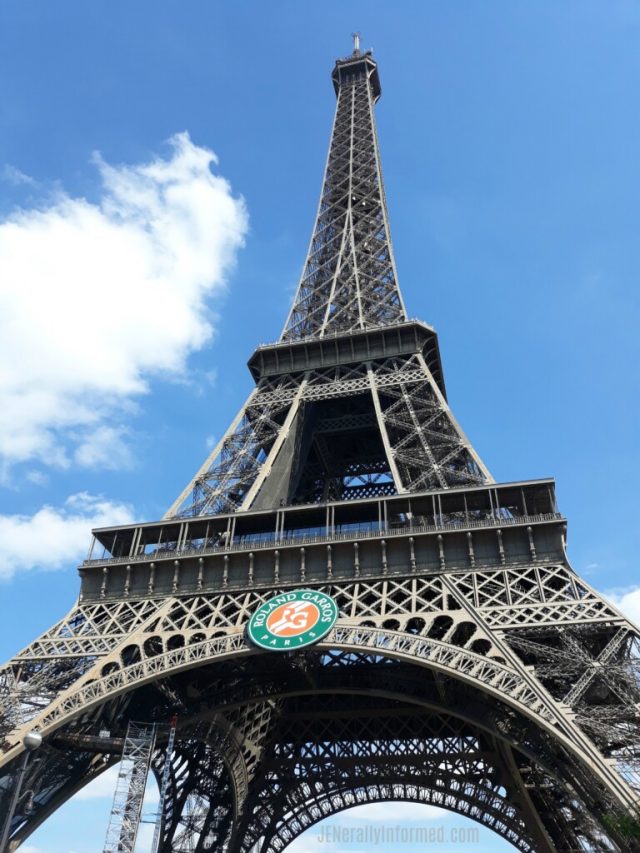 After the Eiffel Tower we boarded back onto our bus and headed for the Arc de Triomphe and other Paris sights. For a little history, the Arc de Triomphe honours those who fought and died for France in the French Revolutionary and Napoleonic Wars, with the names of all French victories and generals inscribed on its inner and outer surfaces. Beneath its vault lies the Tomb of the Unknown Soldier from World War I.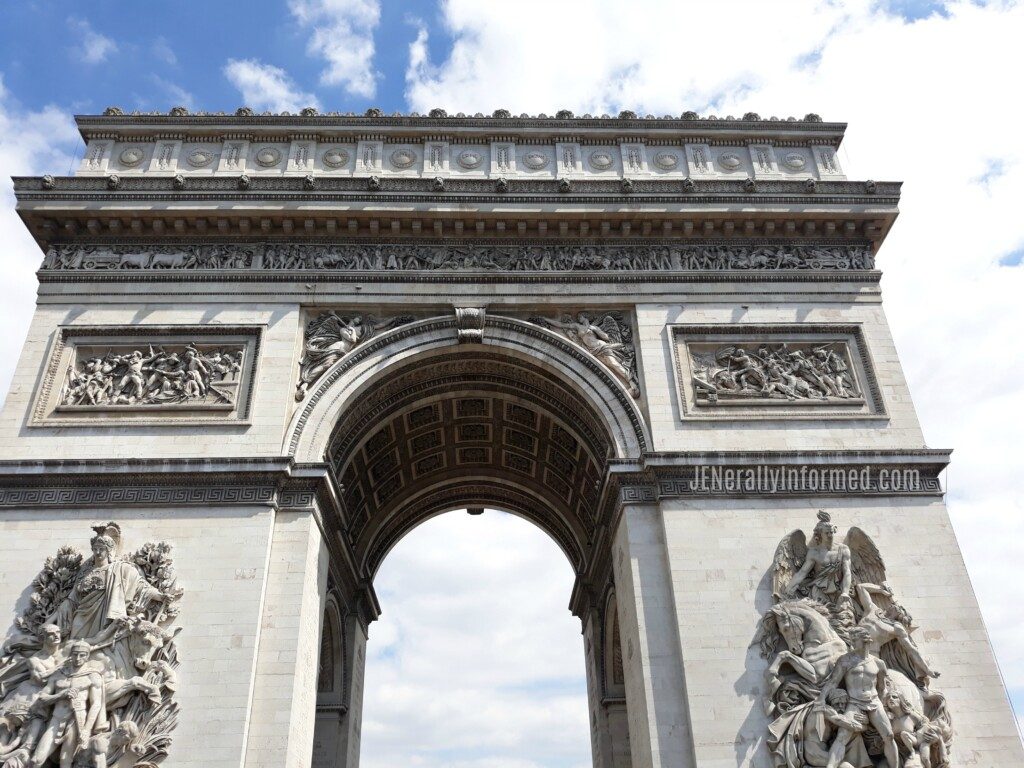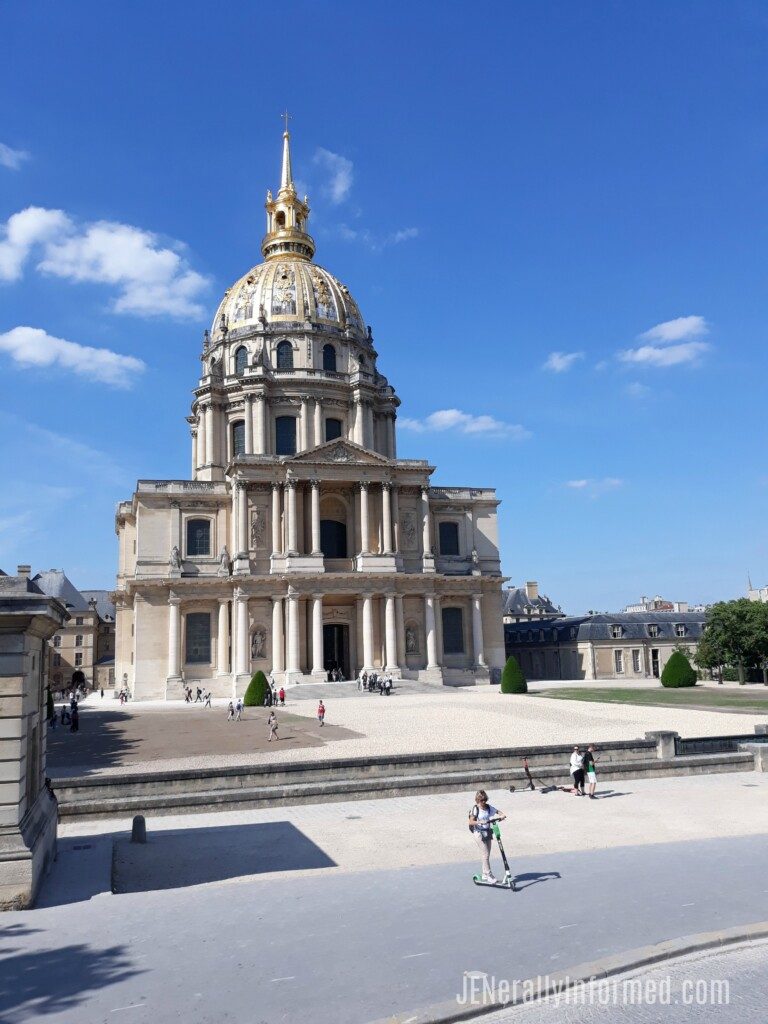 Do you see the little boy on the scooter, those are everywhere! You can even rent and ride them. Although, here is a short little video that shows you why we didn't do that! Or even opt to drive a car while there. Uber and the METRO served our purposes quite well.
A little scary right?! Now back to more beauty of Paris.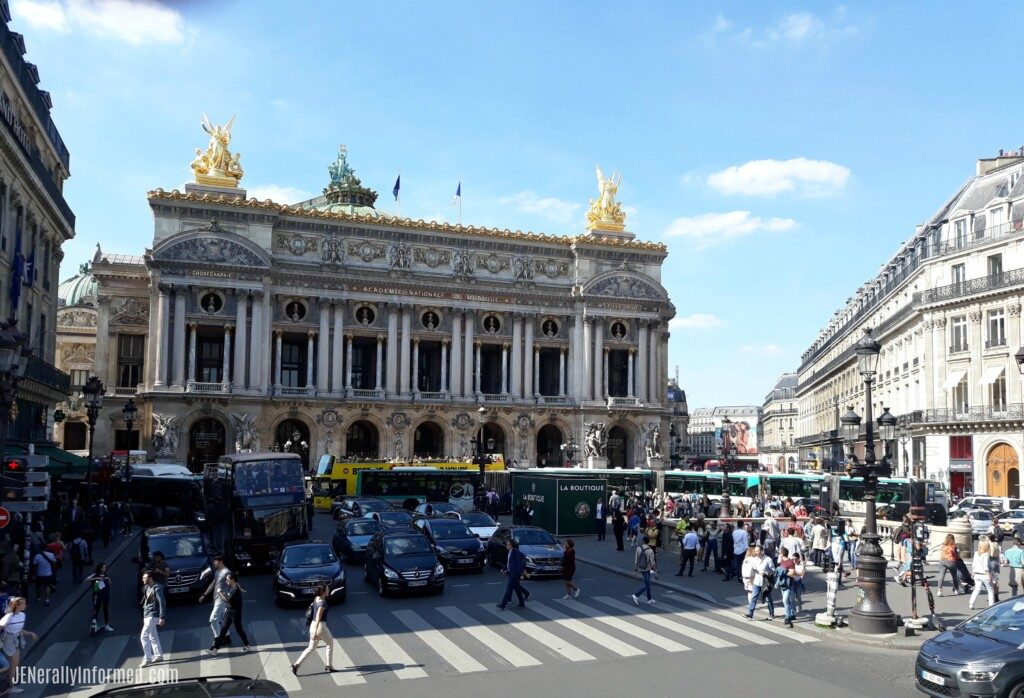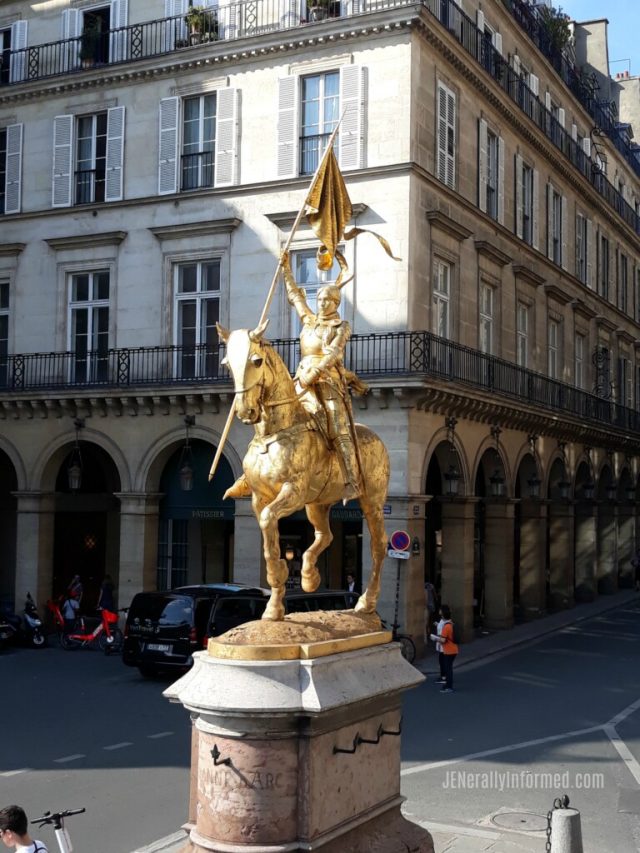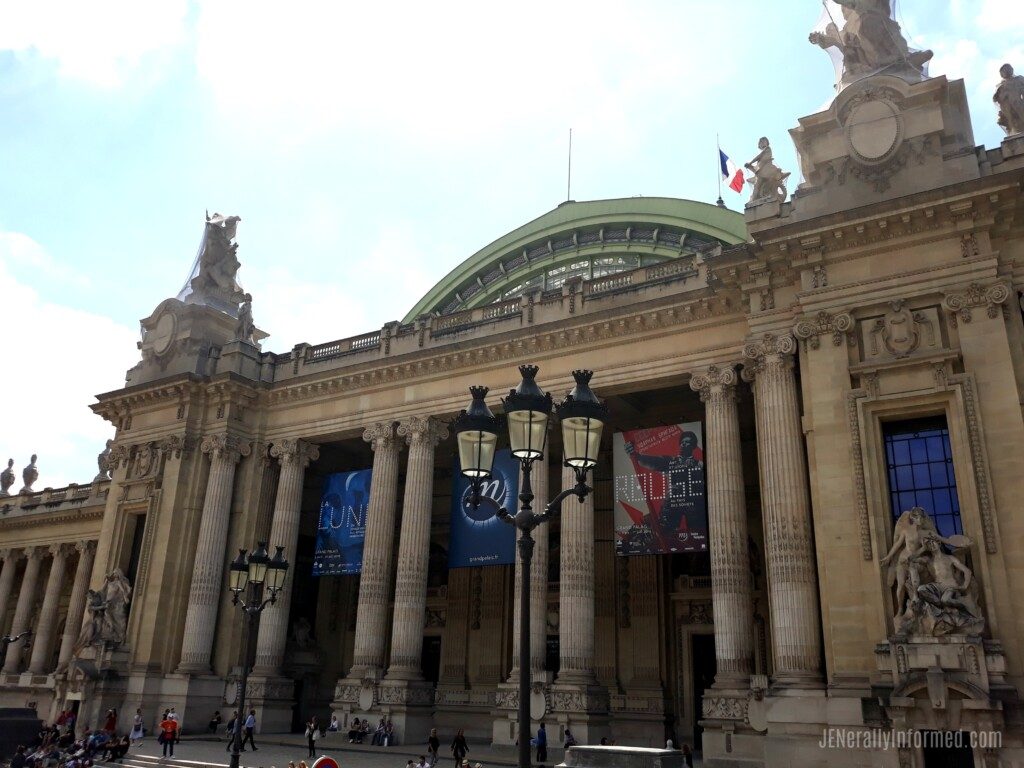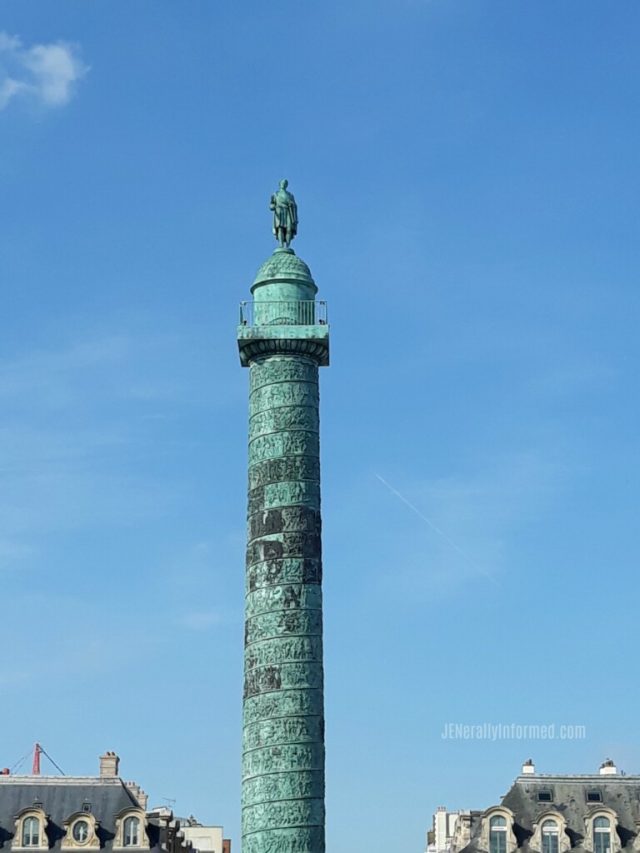 After all of this it was 8 p.m. and time for dinner. Our bus stop was right in front of our hotel. As we walked we looked to see where people were eating and chose there. I would advise you to make sure you avoid the touristy places like the restaurants that we have in the States and just hit one of the small cafes. Many of the restaurants have English menus since in Europe that is the universal second language. On our first night I still don't really know what I ordered, but it was the most delicious thing ever. My picture does it no justice, but melted cheese, thick slices of ham and potatoes are pretty much a combo for winning! Thank you Chez Papa for a delish meal!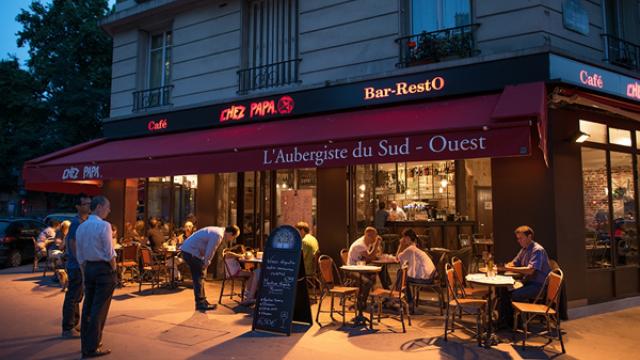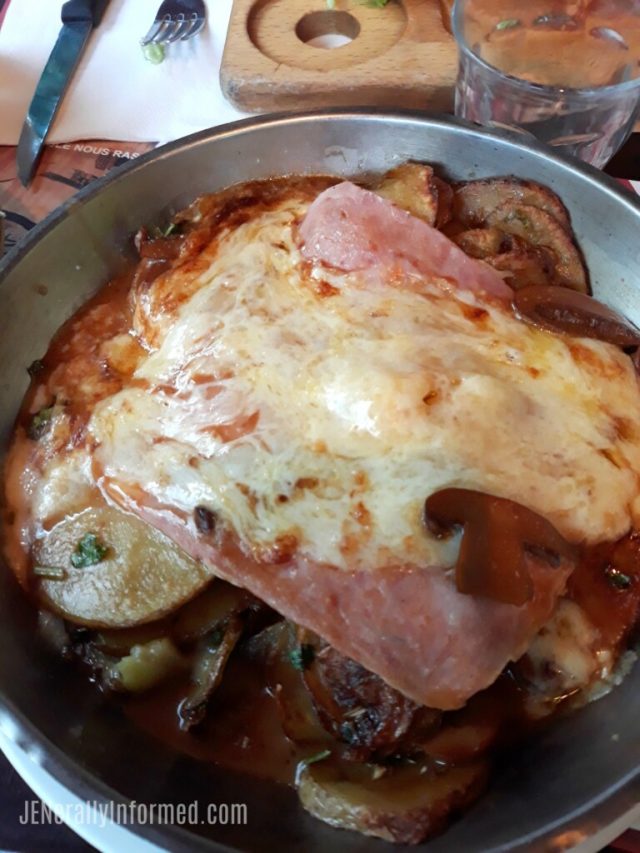 After this we were wiped out due to the 9 hour time difference and a very long and wonderful day. We walked back to our hotel room and prepared for our next day and Versailles. Wait until you see the pictures for that! Can't wait to share them with you.
P.S. If you would like to learn my secret for traveling to Paris on a budget make sure to visit HERE.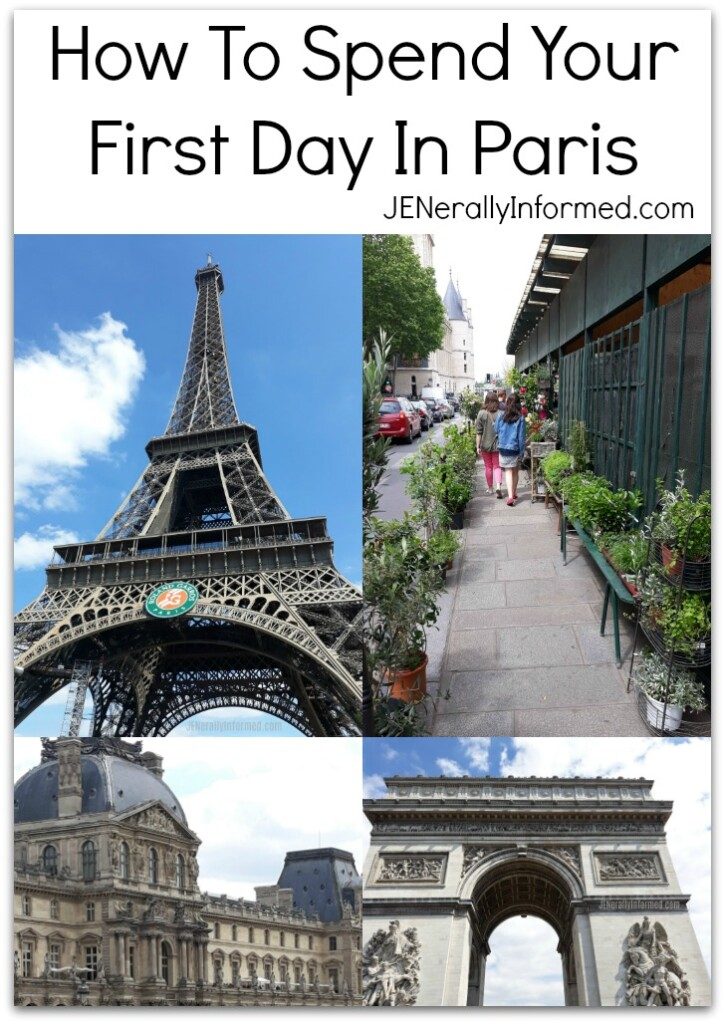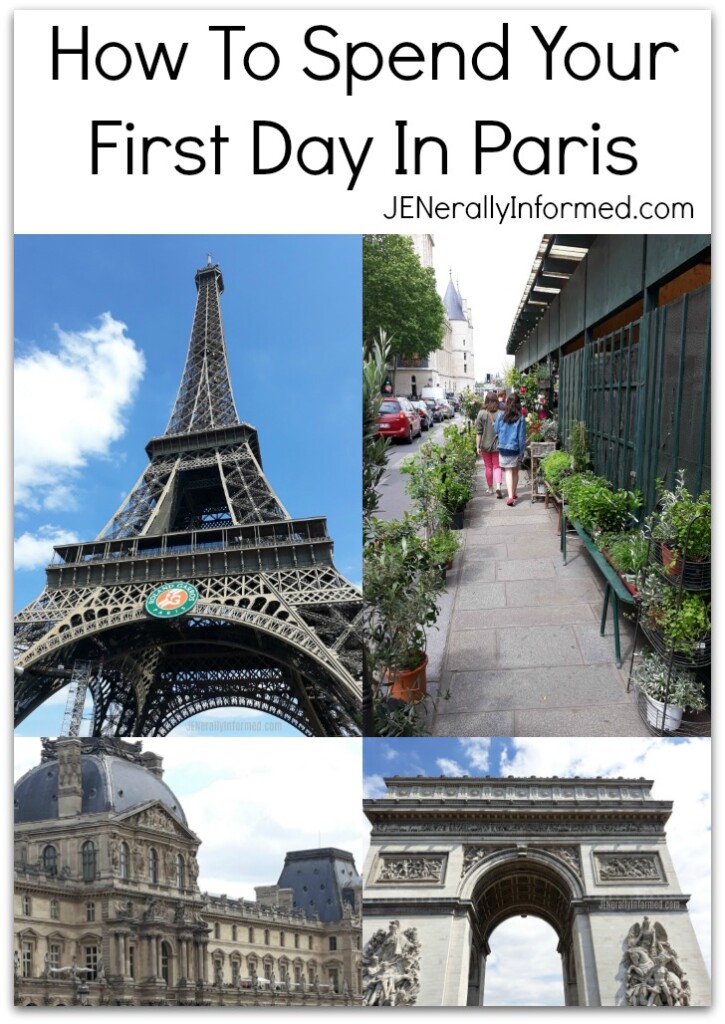 Love,
Jen

Go ahead and share this post, you know you want to!