My two youngest daughters like the show the Miraculous Ladybug. Have you heard of it? I hadn't, but that's all changed now! It's kind of funny that my girls watched it grudginlgy at first because all of their friends said they should, and then they were hooked! It always happens that way, right?
It is loved so much around here that my youngest daughter even proudly wore her Rena Rouge costume this year for Halloween! Rena Rouge is another of the superheroes from the show, and Anneliese's fave.
Now that Disney has purchased the Miraculous Ladybug show, it's much easier to find and watch episodes than before! My youngest daughter is turning 9 in March and wants to have a Ladybug-themed party, even if it is just for us. And so I started thinking about what kind of fun treats we could have… and I came up with a super easy recipe for Ladybug-inspired sugar cookies! Take a look!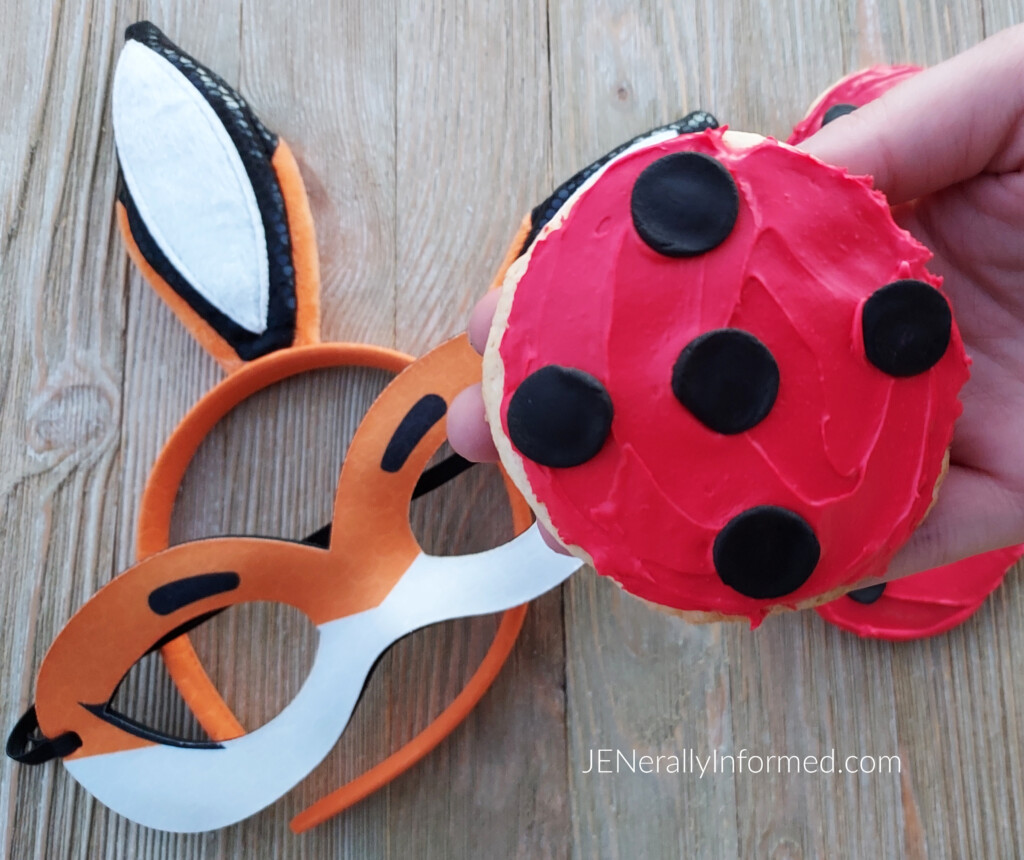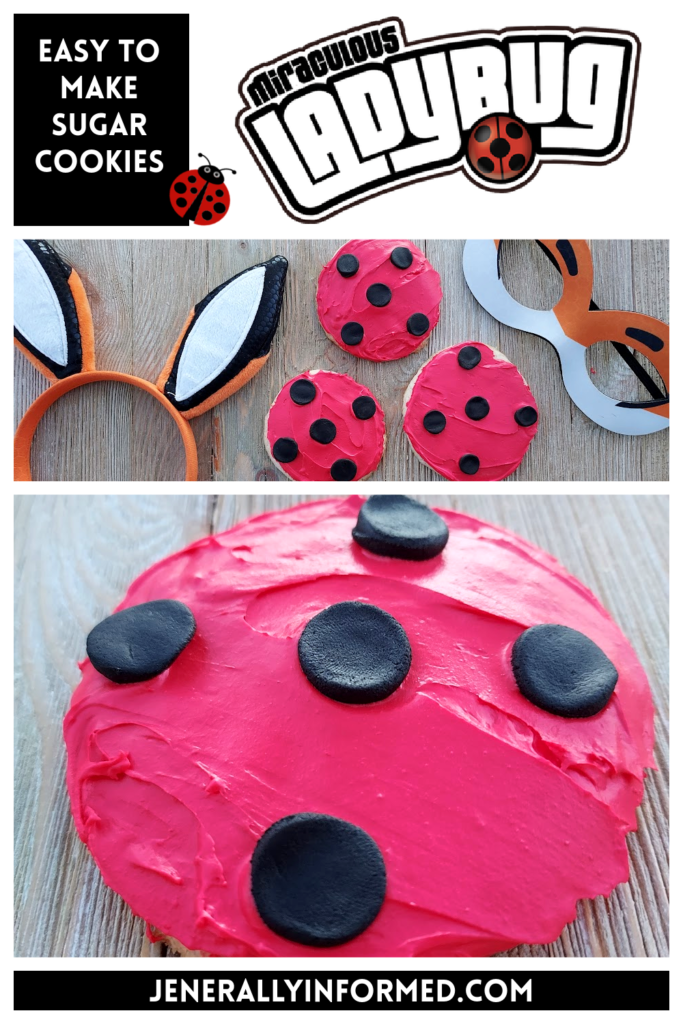 These sugar cookies are super easy to make. You can use your favorite sugar cookie recipe, or for an ultimate cheat, just buy the bag of sugar cookie mix. Add your egg, oil, water, and voila, done! See French :)
Next, frost your cookies with red frosting. To get a real red color and not a pinky color, use red gel food dye or be prepared to use a lot of red food coloring!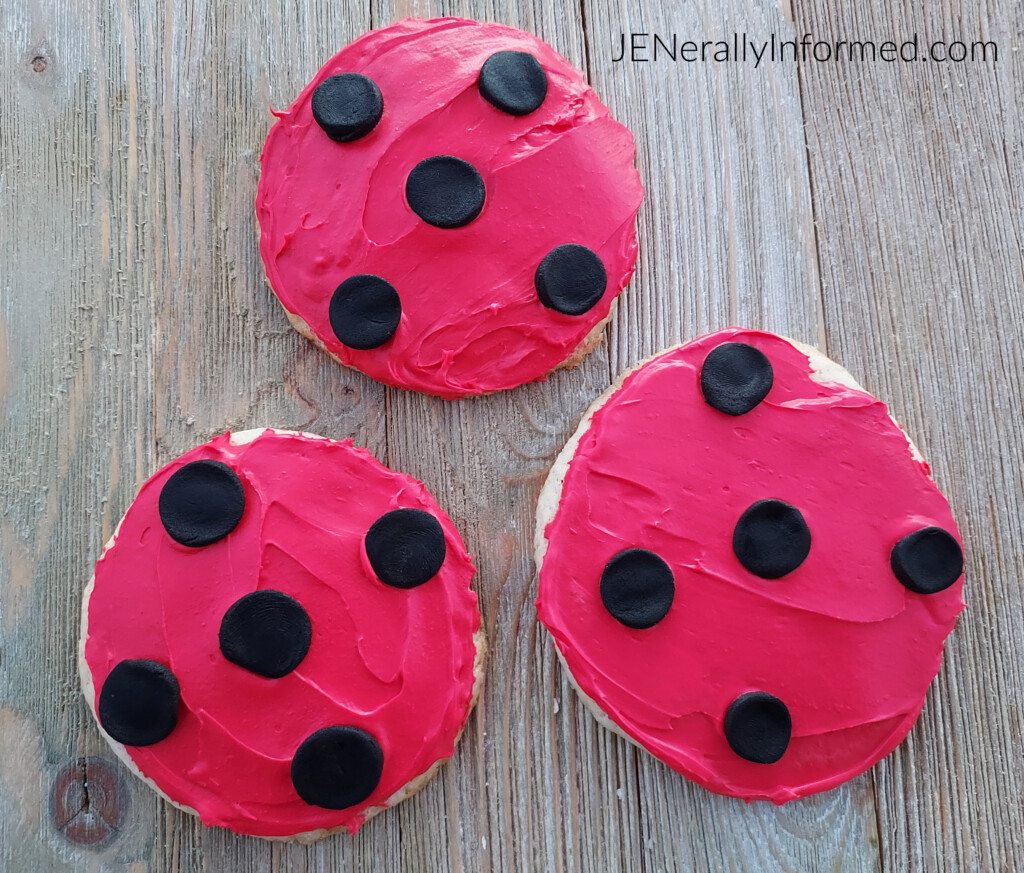 The last step was the funniest one for my girls. Using black fondant, roll the fondant out to about a half-inch thick. Then using the back end of my Wilton frosting bag tip, we cut out the circles in the fondant and then smashed them flat with our thumbs. Then last, we placed them in the Ladybug design on top of the cookie!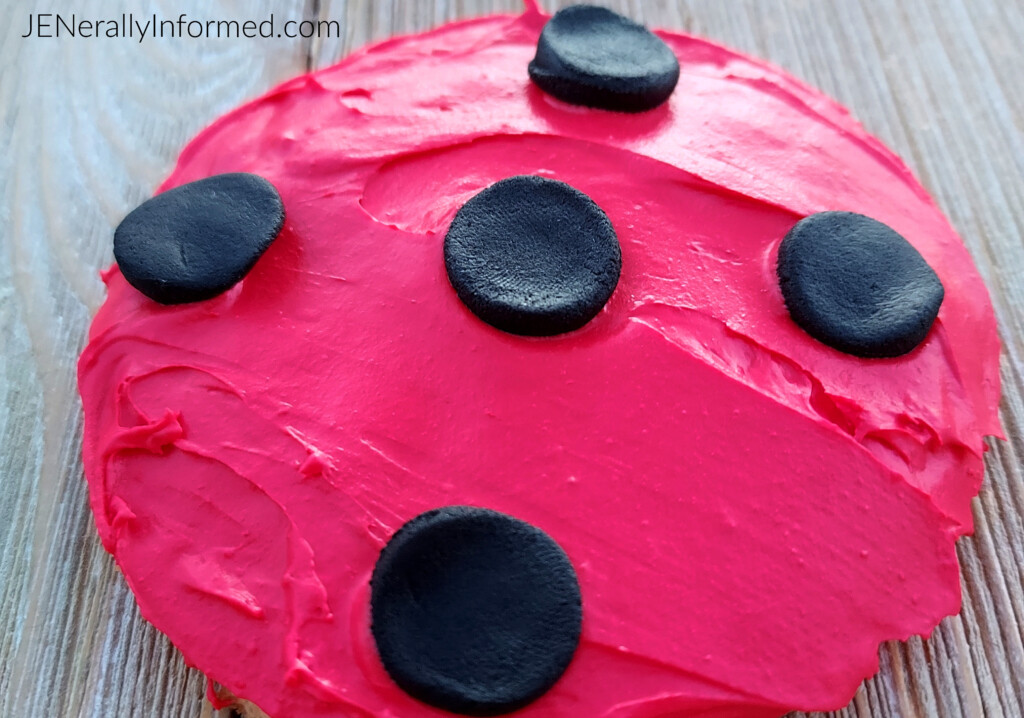 C'est délicieux! Thanks for popping in and I hope you have a "miraculous" day! :)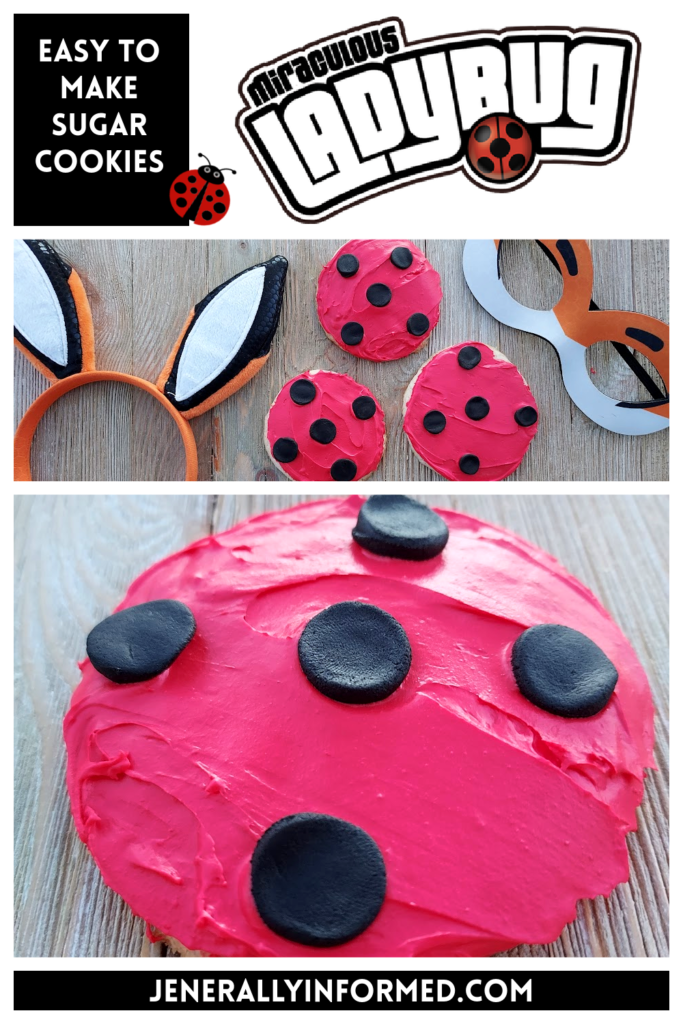 Love,
Jen

Go ahead and share this post, you know you want to!