Happy Holidays everyone! We are right in the thick of it for sure and it feels a little more like normal, and that makes me so very happy! Are you looking for a fun and super simple Holiday class craft or small group party activity? Something that can safely be made with little fuss?
I have one for you!
And the best part is that in less than 5 minutes, and with absolutely ZERO cook time on your part, you and your other activity participants can be munching and enjoying your creation! It's a no-fuss kind of recipe!
Let me introduce you to the 5 Minute Donut Reindeer!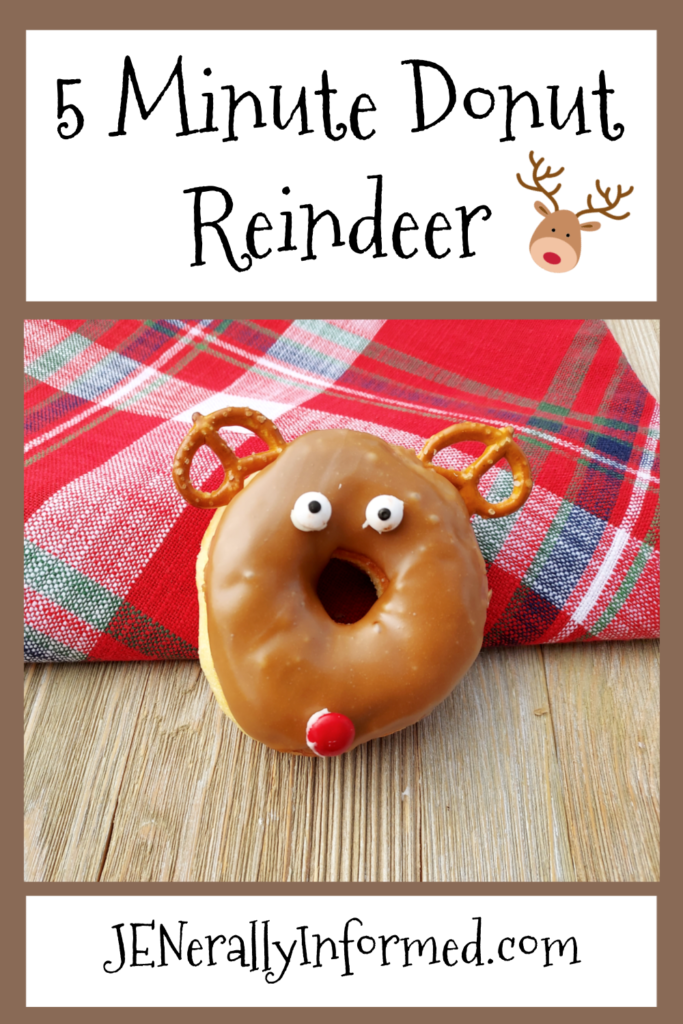 Here's what you need to make them:
Pre-frosted maple donuts
Twist Pretzels
Red candy nose- I used M & M'S
Candy Eyeballs
A few dabs of frosting to apply the nose and eyeballs
A plastic knife – for making a small opening on the side for the antlers!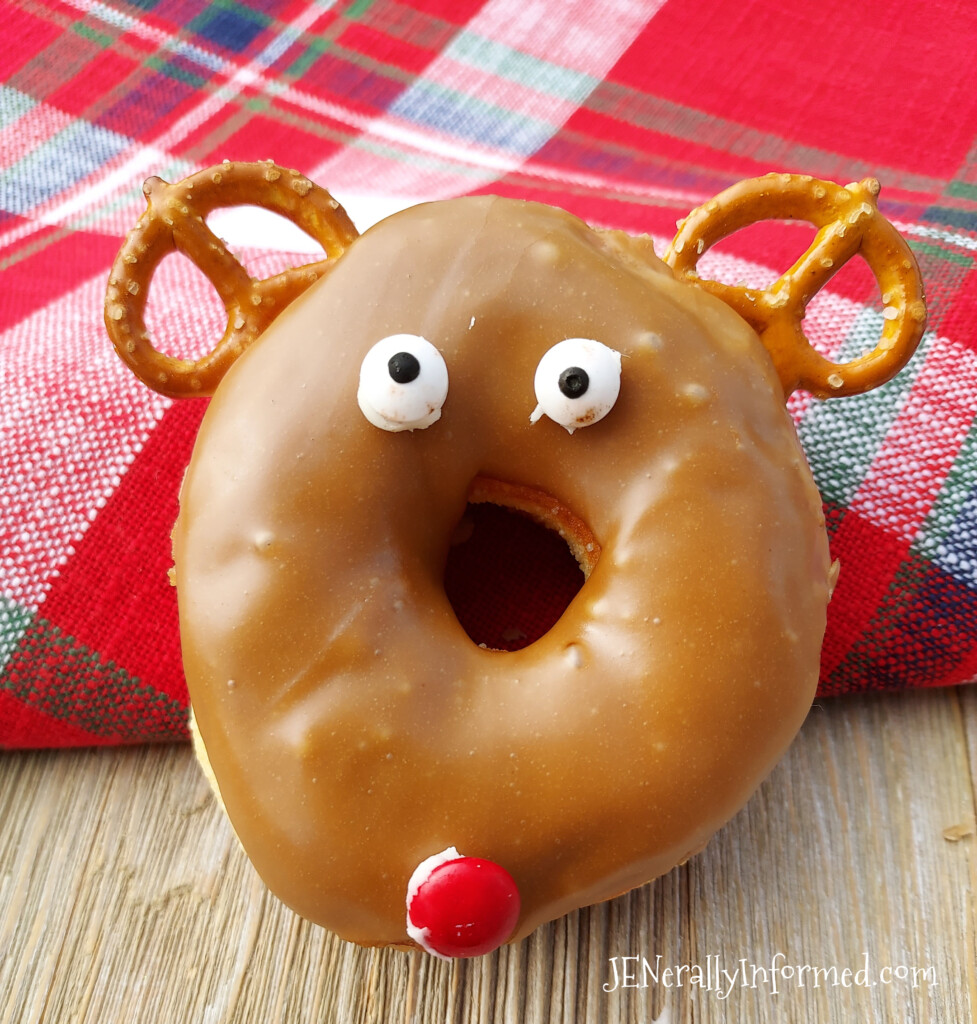 I tried to break the pretzels up a little bit so that the antlers looked more "antlery", but my 8-year-old daughter flatly refused and said that was mean, but you could crack off a few small pieces when you insert them. Unless your 8 year old agrees with mine…..
To make these just pop on the eyes and nose with a small dab of frosting and then make 2 small openings with your plastic knife on the top of the donut, and insert in your broken or whole antlers, and voila, that is ALL folks!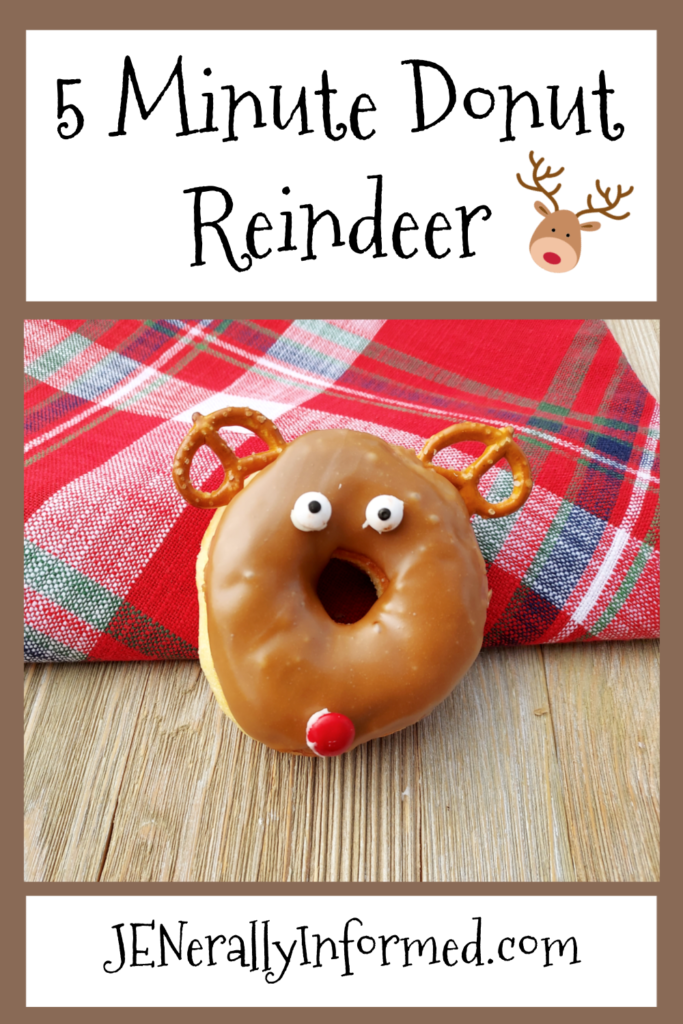 I will be taking a small break to hang with my people, but the Happy Now Link-up will still be rolling! Happy Holidays everyone!



Love,
Jen

Go ahead and share this post, you know you want to!