This post contains affiliate links. Thank you for supporting JENerally Informed!
I have a lot of fun celebrating holidays with themed food. The thing is though, I am super busy and sometimes when I visit Pinterest for ideas, I am like, "Woah- I do not have the time to make these, and I know I would botch them up!"
So over the years with a little ingenuity and the help of ready-to-go items, I have created quite a few really fun holiday edible creations for my kids, that they enjoy and appreciate because they are easy to make and taste really good! Today I am going to share another easy Holiday edible treat that anyone can make in less than 5 minutes!
Let me introduce you to Frankenstein Oven-Baked S'mores!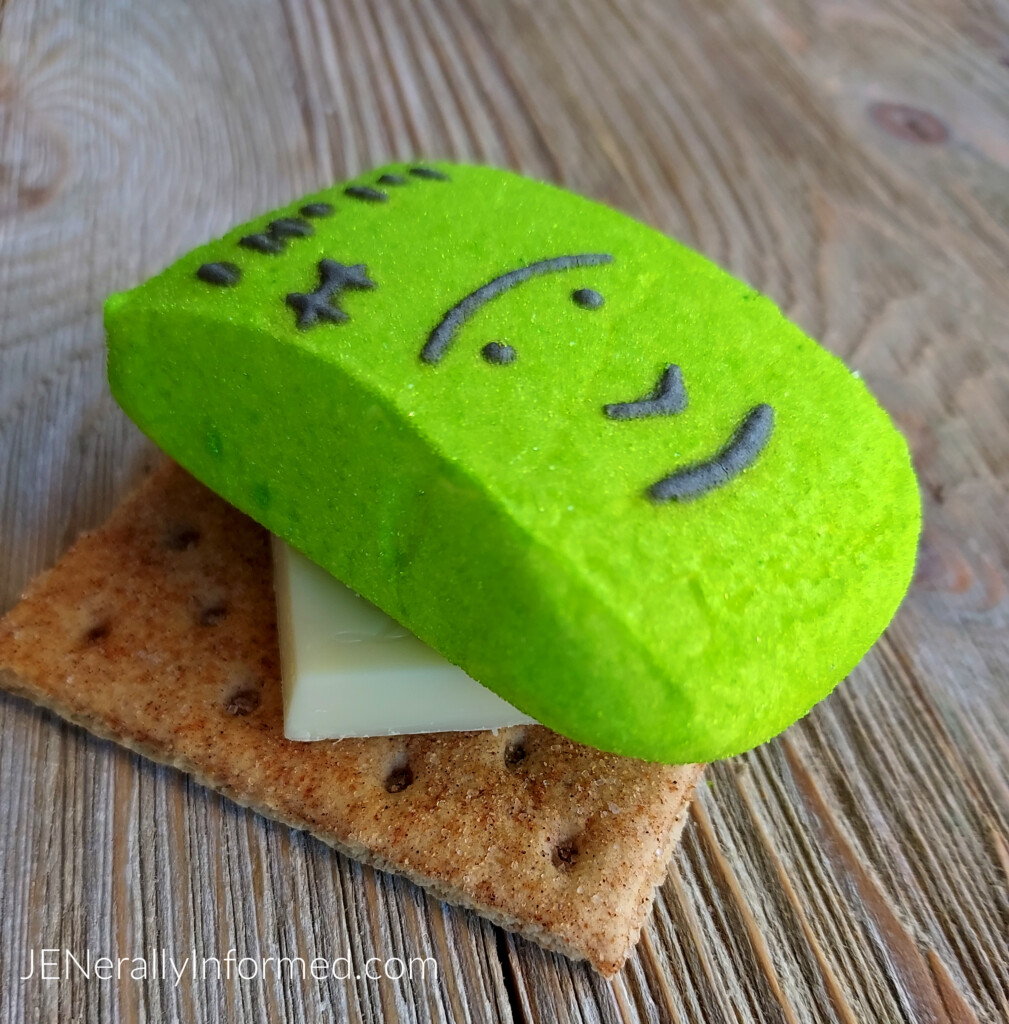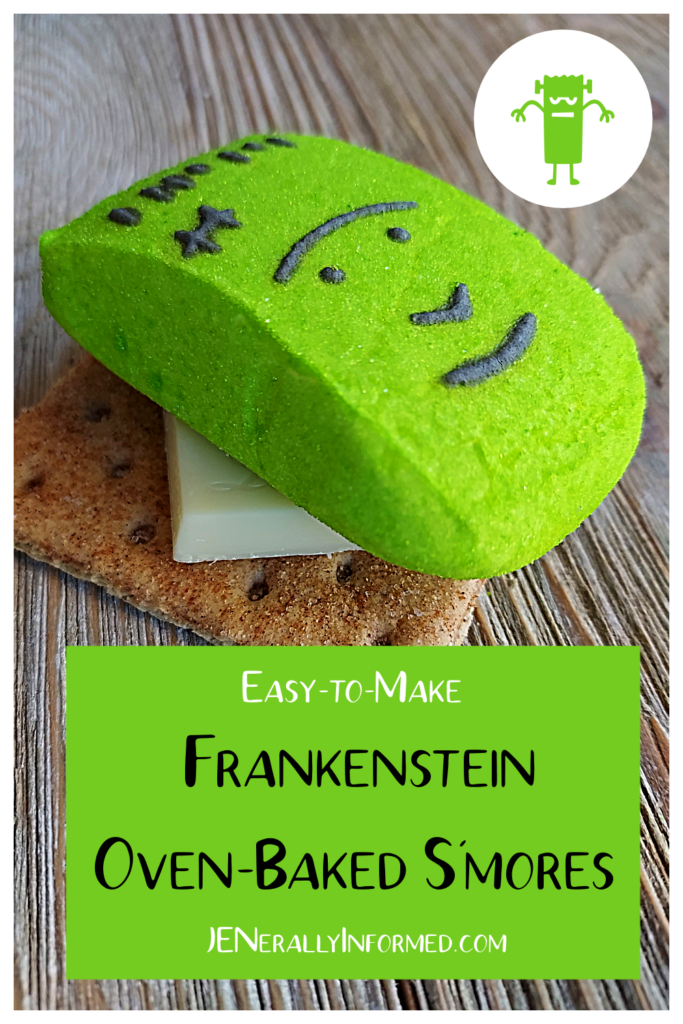 I made these for my kiddos this weekend, of course, the 8-year-old loved them, but even the 17-year-old took the time to say that they were really good. That is a high compliment for sure guys! Isn't my 8-year-old kiddo cute? If you look closely you can see the marshmallow stuck in her hair!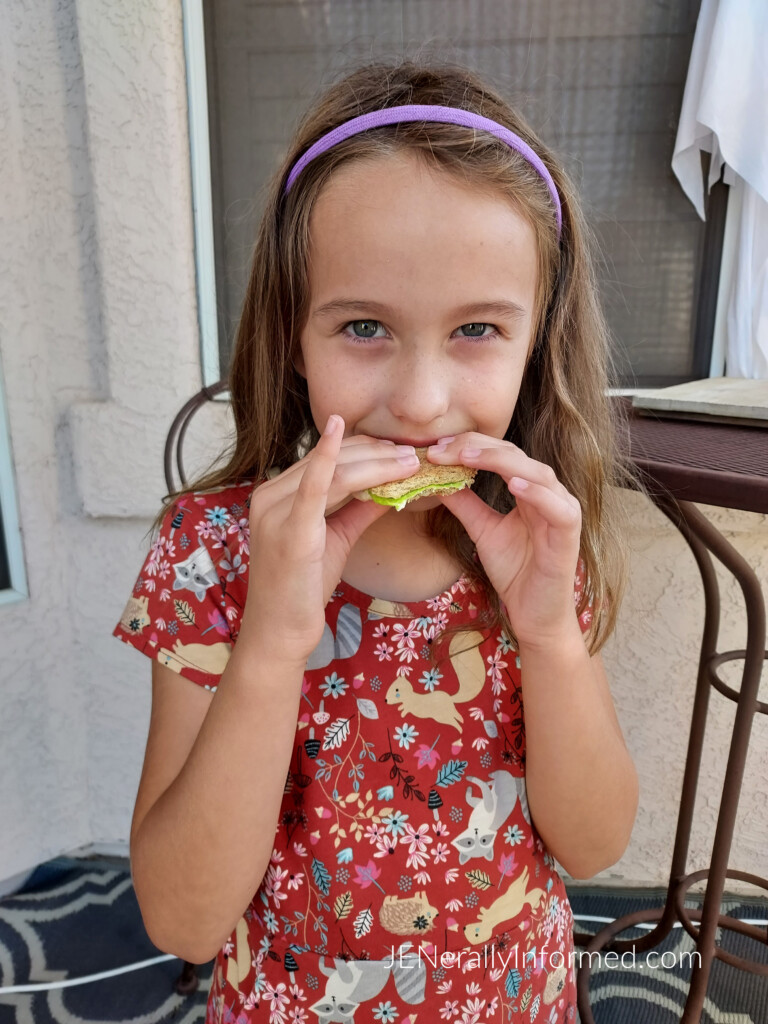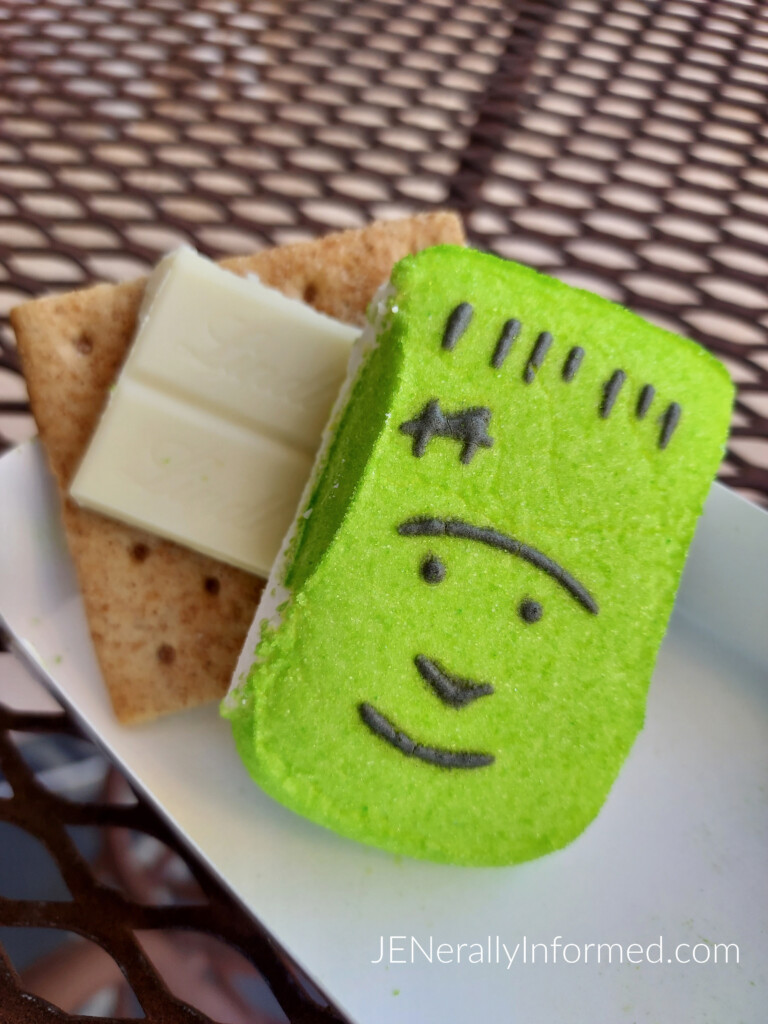 Here are the ingredients you need to make these:
Graham crackers- My kids love cinnamon ones so that was what I used.
White Chocolate Squares- I purchased a bar and used about 3 squares per S'more
Frankenstein Peeps- you can get these at almost every store in the Halloween section these days. Or you can order them HERE and have a lot of fun making lots of different Halloween-themed S'mores!
Making this is super easy! Use a sharp knife to cut the graham cracker in half to avoid it breaking in weird places. Then take one half and pop about 3 squares of the white chocolate on top of half the graham cracker. Place one of the marshmallows on top.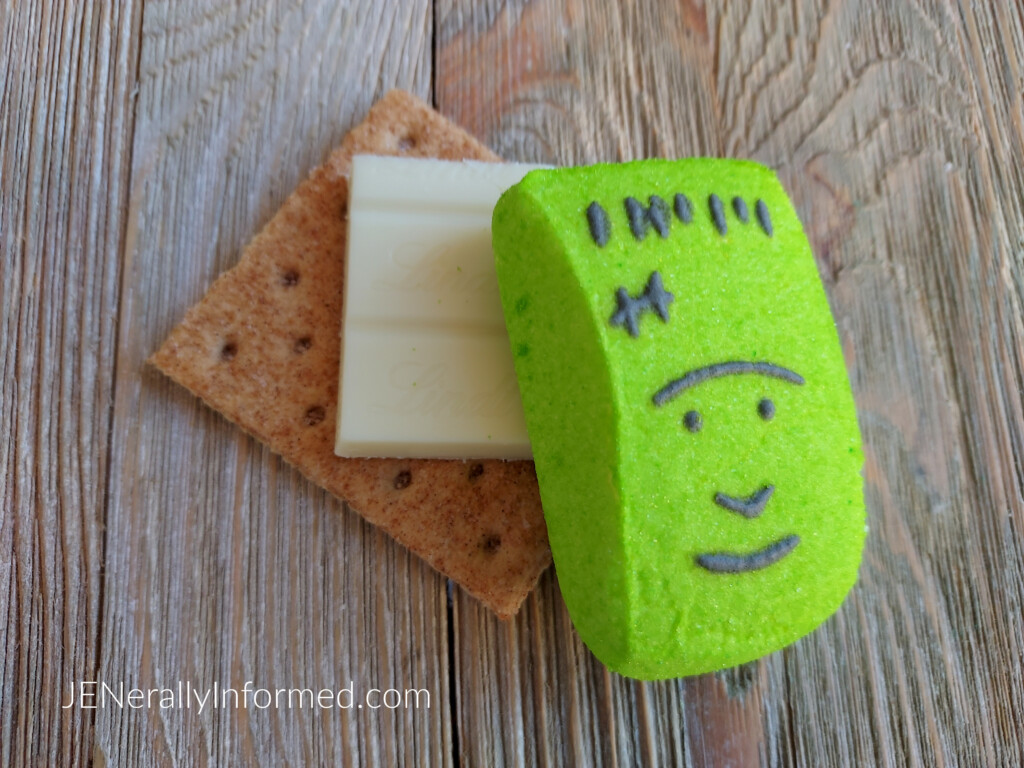 Then place it in a 35o degree preheated oven for about 3 minutes. Remove from the oven and top with the other half of the graham cracker. And you are done, easy-peasy Halloween treat!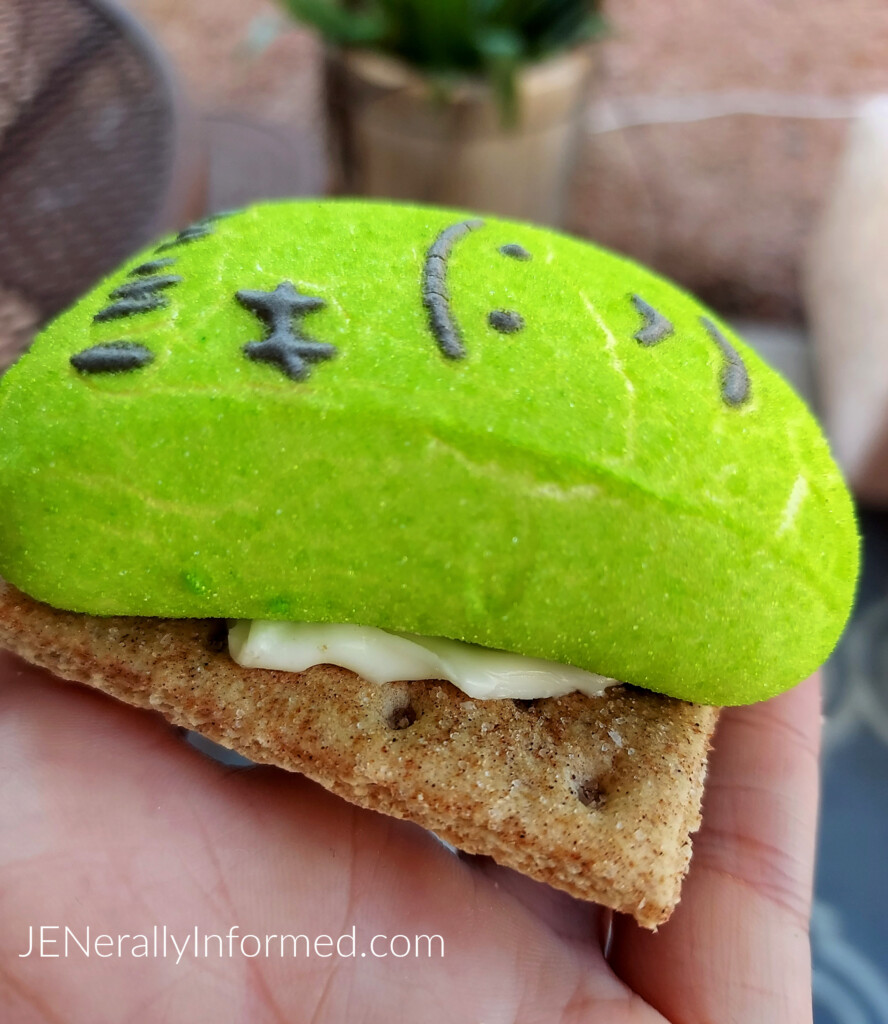 This is perfect for a fun family treat or you can even make a whole big batch for a super easy party treat!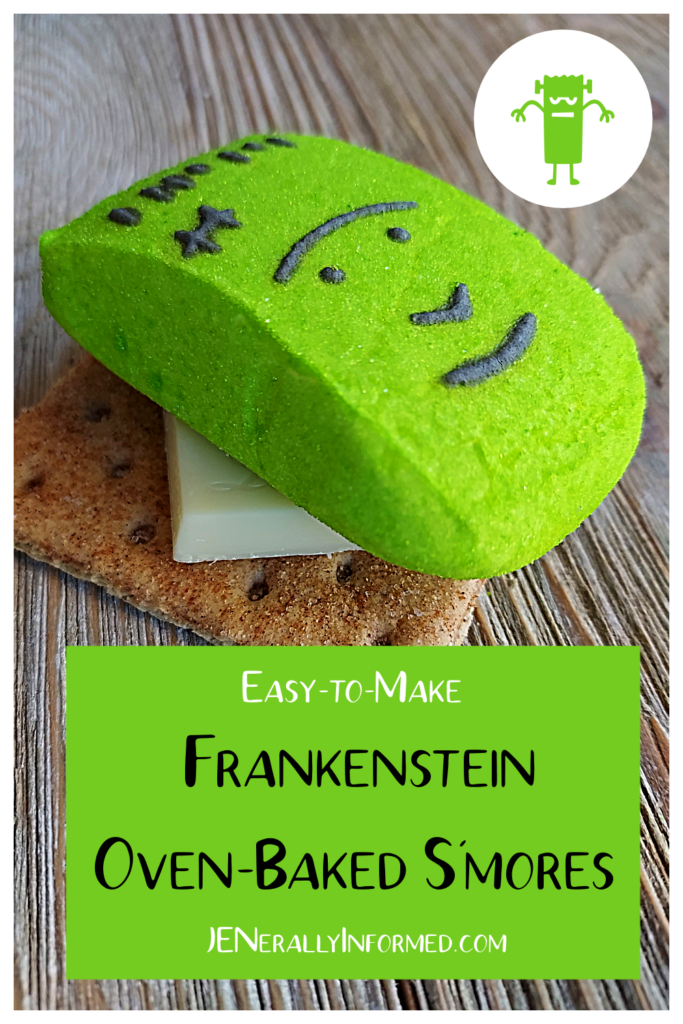 Thanks for stopping in and happy Halloween-ing everybody!



Love,
Jen

Go ahead and share this post, you know you want to!