Last night on a late-night girl's run to Target, my daughter said we needed to make sugar cookies like the watermelon ones we made this summer. Only we needed to make them look like pumpkins!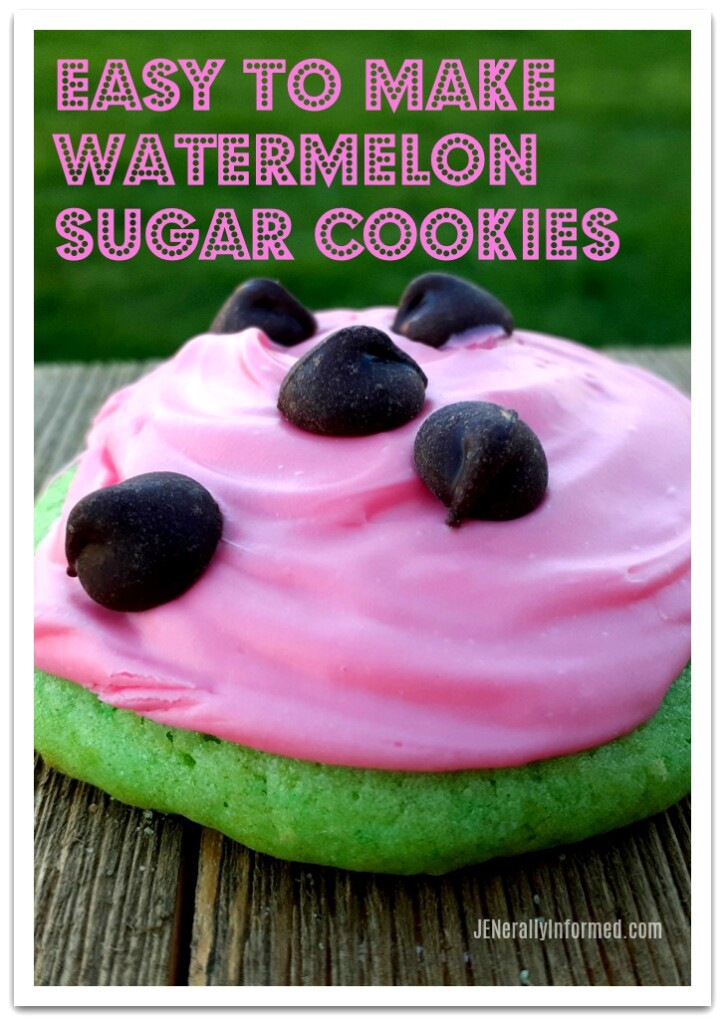 It was late, and so I was like, "OK, let's do it." We grabbed the ingredients and I kind of thought the girls would forget, but they didn't. So let me introduce you to sugar cookies that kind of look like pumpkins…. or a pumpkin chia pet! They are seriously cute though! And they taste delicious!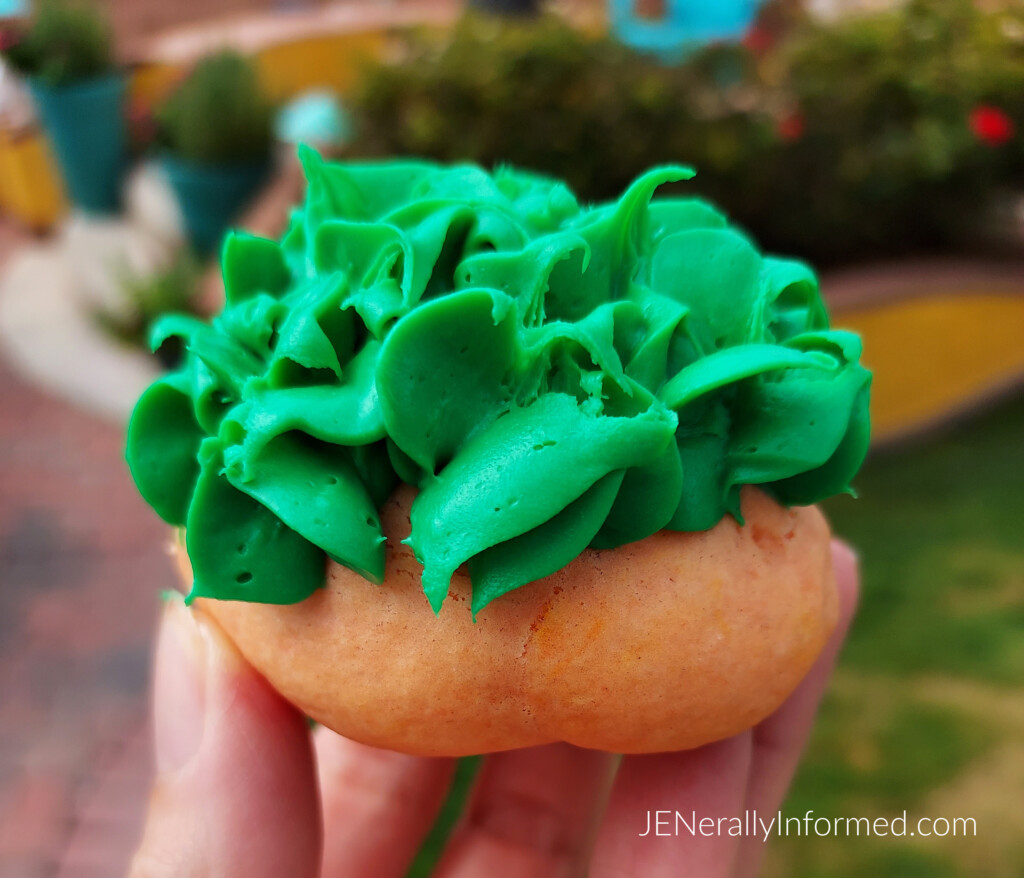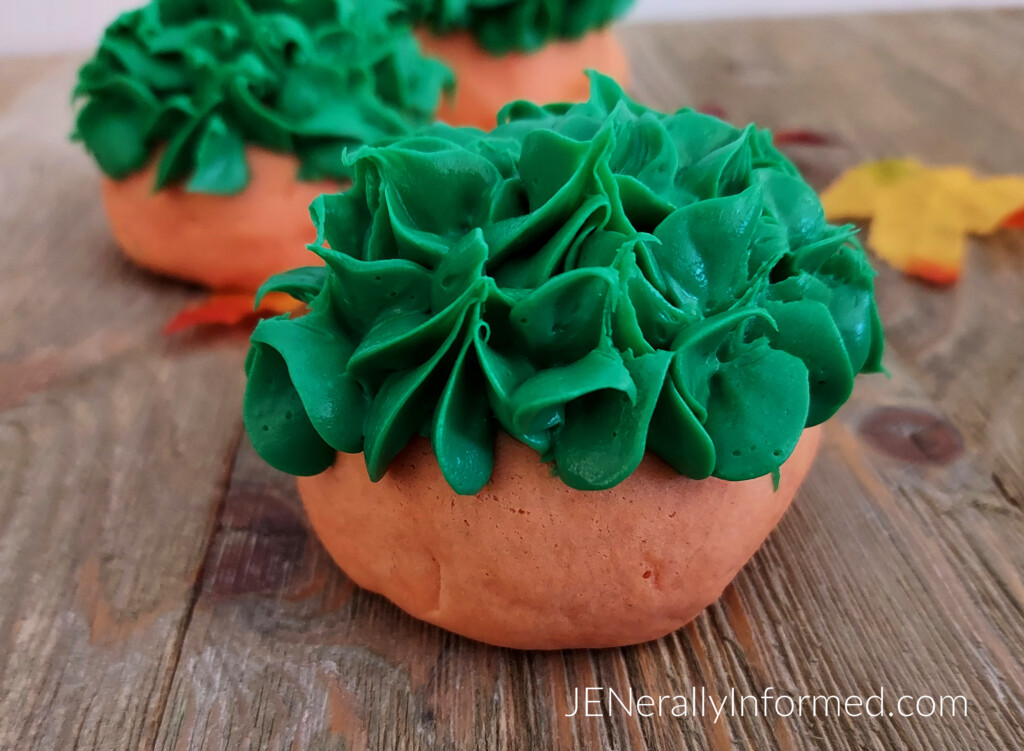 To turn sugar cookies into mini pumpkins, you first need to dye the sugar cookie batter orange. You will need about 16 to 20 drops of red and yellow food coloring. Then we used my favorite buttercream frosting recipe (you can find the recipe here) to frost the cookies. I added about 20 drops of green. If you want to save a step, and I am always all about saving steps, just buy ready-made green food coloring. I used a Wilton cake decorating tip and bag to make these cute leaves!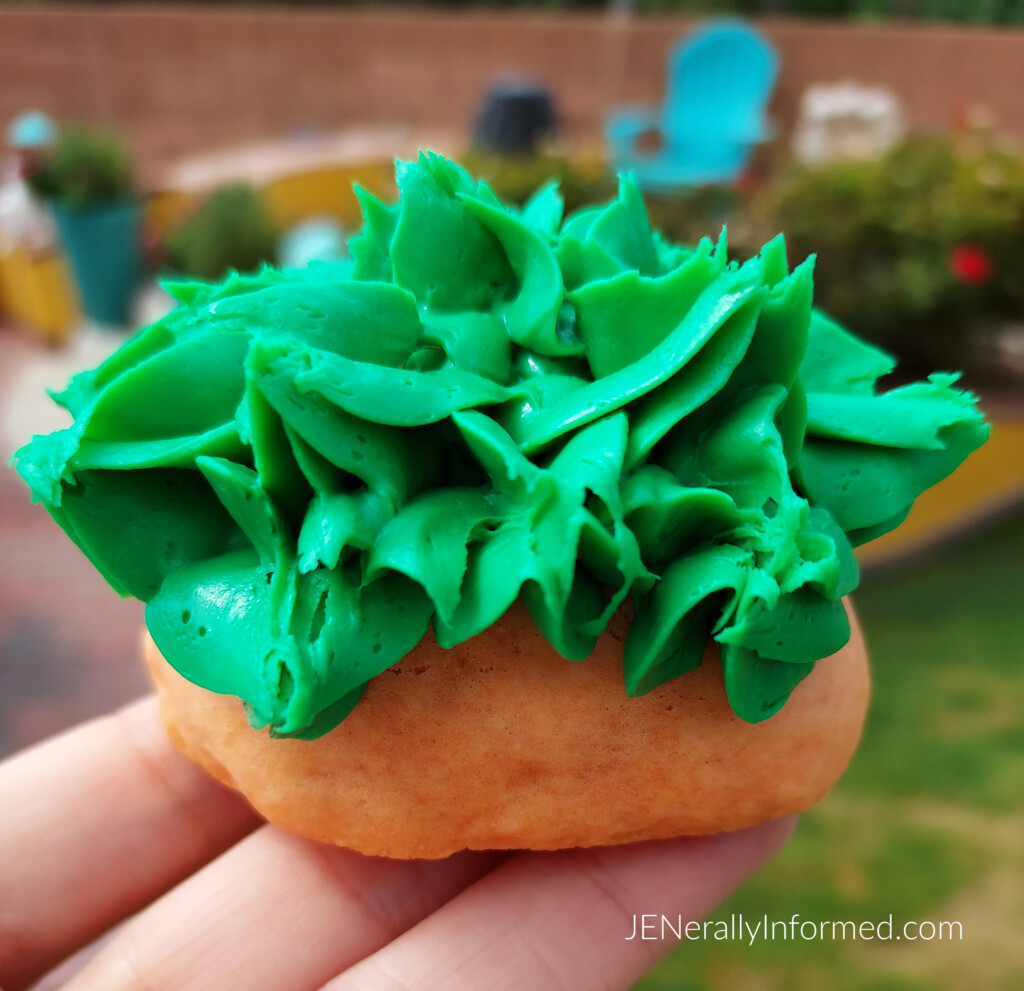 Soft and sweet sugar cookie shaped like a pumpkin!
Ingredients
Sugar Cookie Recipe:
1 cup margarine
1 1/2 cups sugar
1 tsp vanilla
4 tbsp milk
3 eggs
4 cups flour
3 tsp baking powder
1/2 tsp salt
Frosting: Visit HERE
Instructions
Combine margarine, sugar, vanilla, milk, and eggs.
Cream together.
Sift flour, baking powder, and salt together.
Add dry mixture to creamed wet mixture.
Mix well and add about 16 to 20 drops of red and yellow food coloring to the dough.
Mix well again.
Once the dough is desired orange color put the dough in the refrigerator for about 30 minutes.
Take tablespoon sized portions of the dough and roll into a ball between palms.
Place dough balls onto a well greased cookie sheet and bake in 350 degree preheated oven for about 10 to 15 minutes.
Let cool and top with green frosting.
Enjoy!
Makes about 20 cookies.
https://jenerallyinformed.com/2021/09/pumpkin-sugar-cookies/
We took these babies outside because my 8-year-old said they needed a moment in the sun before we ate them, and yes, look at them shine!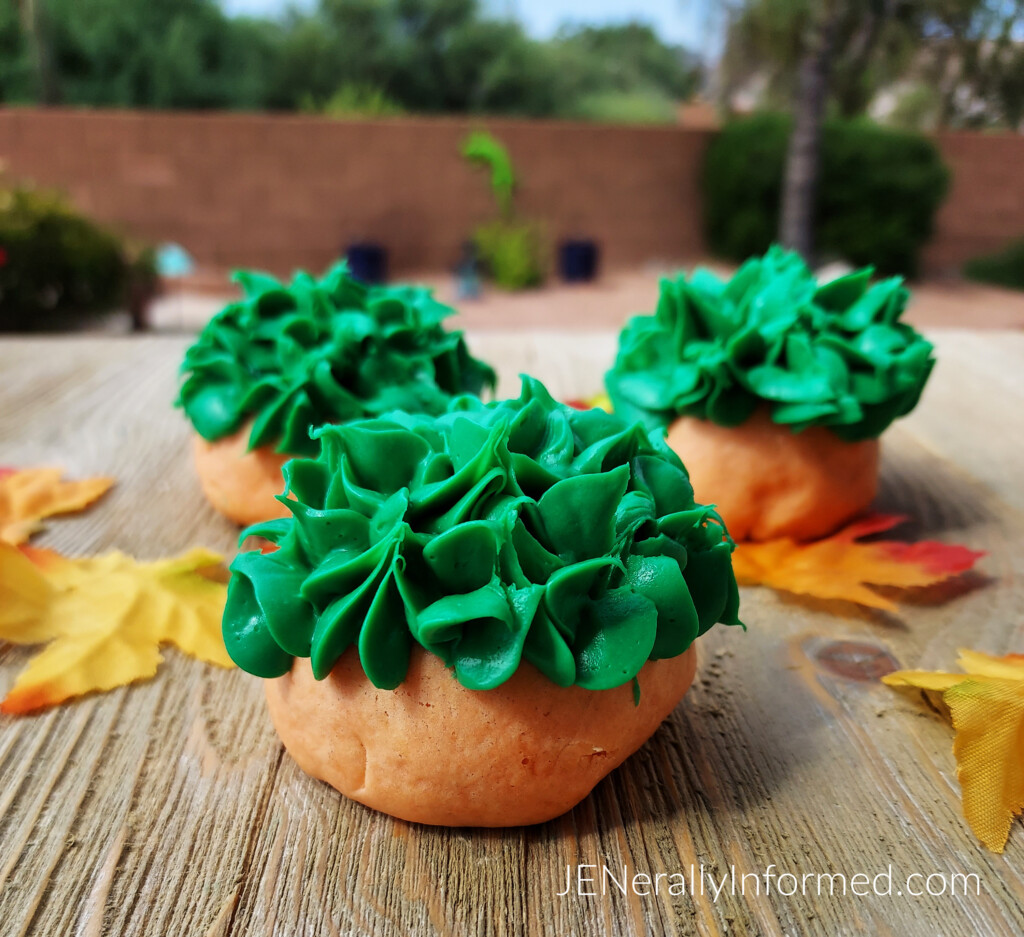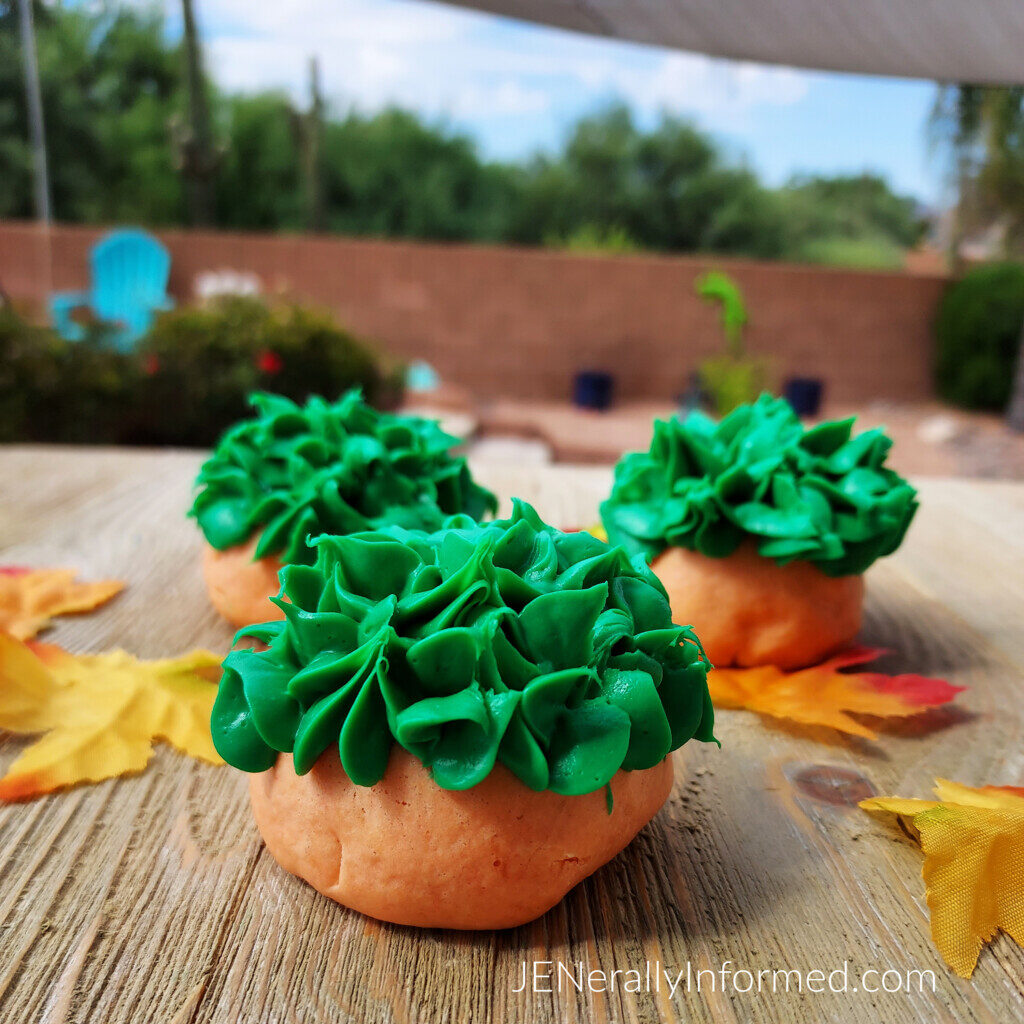 Thanks for stopping in and happy Fall!




Love,
Jen

Go ahead and share this post, you know you want to!