This post contains affiliate links. Thank you for supporting JENerally Informed!

We are in the thick of summer and it's so very hot here in Southern Arizona! Yesterday was 110 degrees in the shade and when it's like that, my family goes looking for ANY way to cool down. Usually, this means that at least once daily we are either in some kind of body of water or drinking something cold. This summer we have found a new favorite drink that combines both of these favorite things. Today, Let me introduce you to the easiest to make and most delicious Mermaid Float EVER!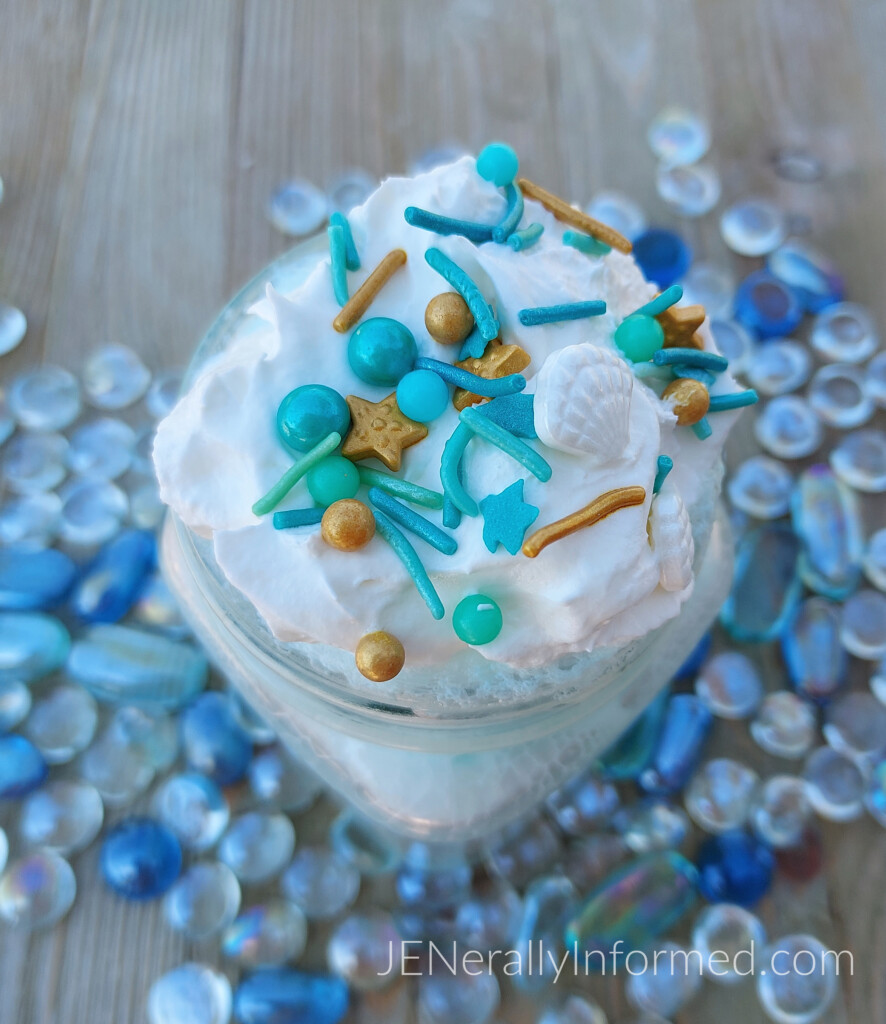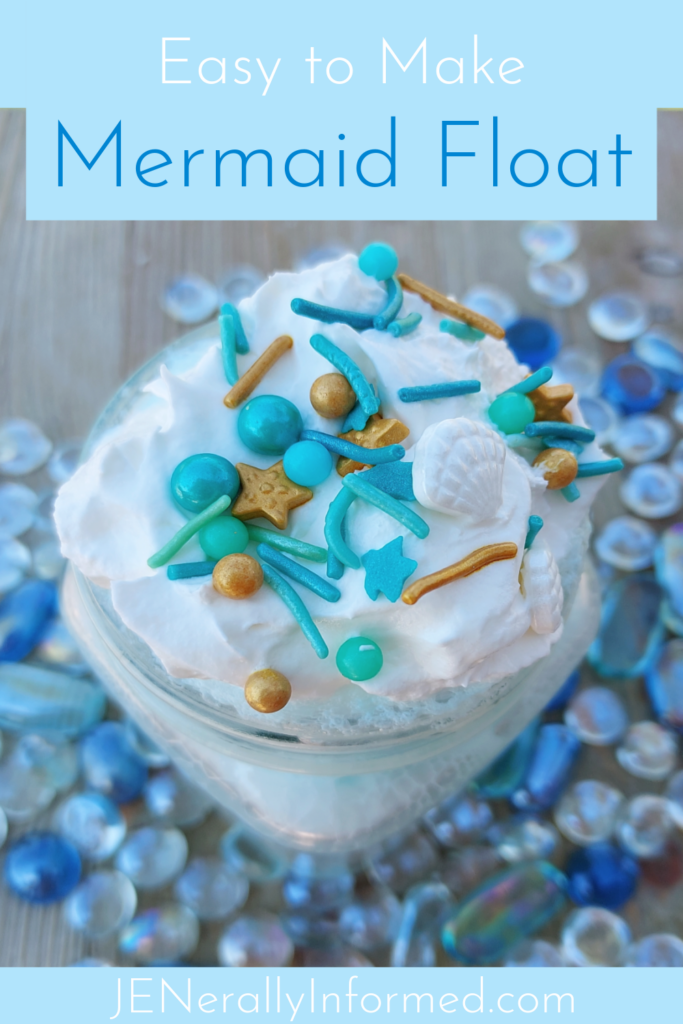 This float was created one day when my 8-year-old daughter was flipping around the backyard pool in her mermaid fin and asked me what special drink mermaids enjoy? I told her mermaid floats of course, and then went to town creating a fun drink that I was sure any mermaid would really enjoy!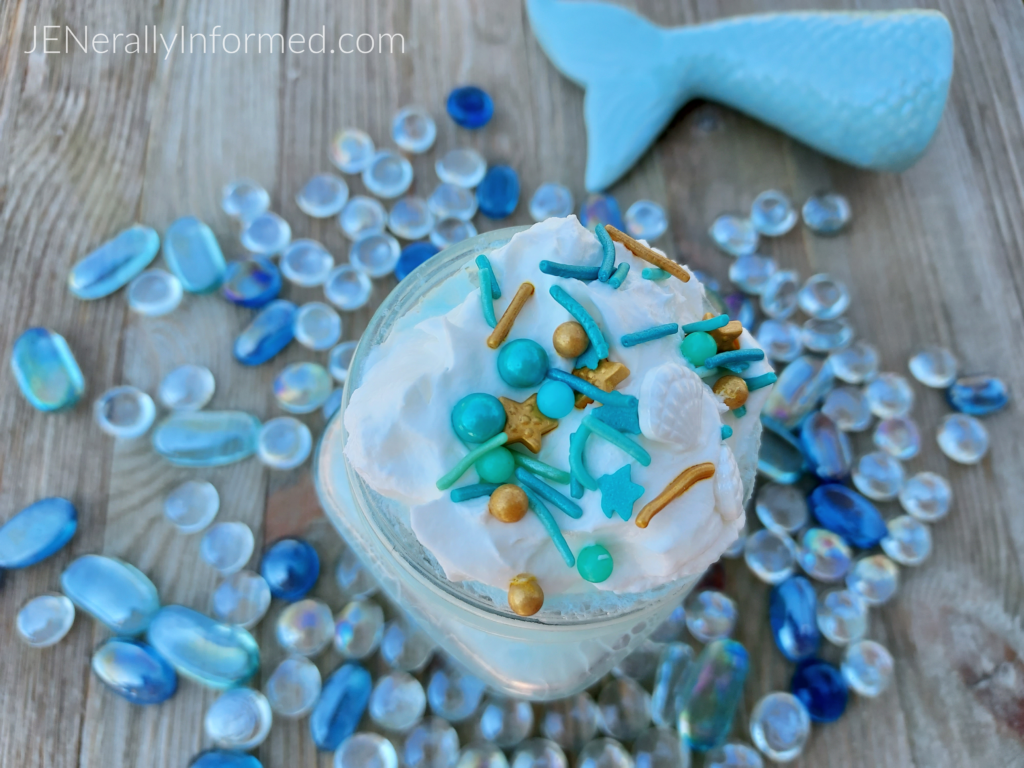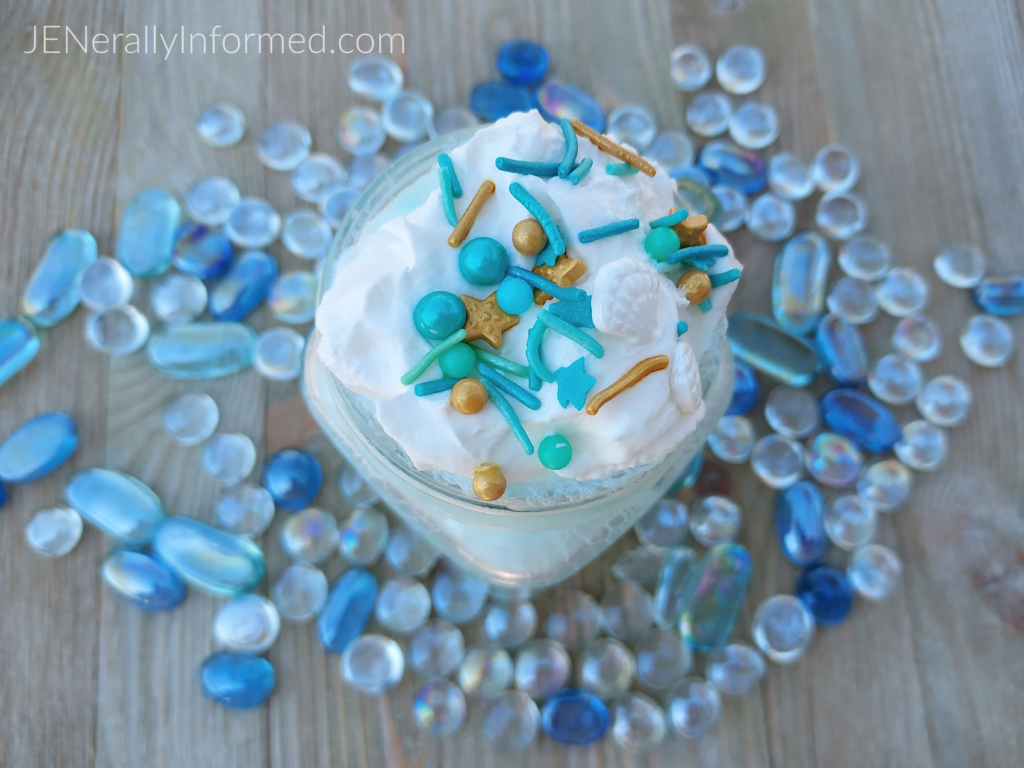 Making a mermaid float is super easy. All you need are a few ingredients!
Cotton Candy Flavored Ice Cream or some other type of blue flavored ice cream
Sprite/ 7-up or another like soda
Whipped Topping
Ocean or Mermaid-themed Sprinkles!
To make your float, add about 3 or 4 generous scoops of ice cream to a cup. A clear glass or cup is best so that your mermaid lover can see the swirling, bubbling magic that happens when you add the soda.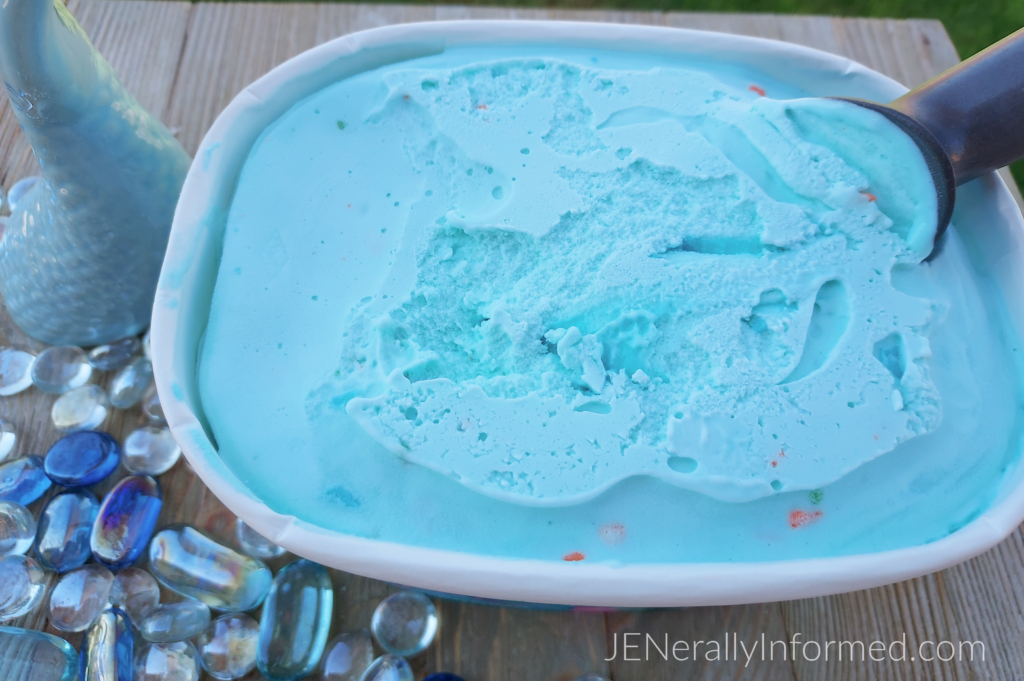 Next, add your soda. Make sure to not overfill the glass and leave a little space at the top of the cup so that you can add a generous dollop of whipped topping and sprinkles!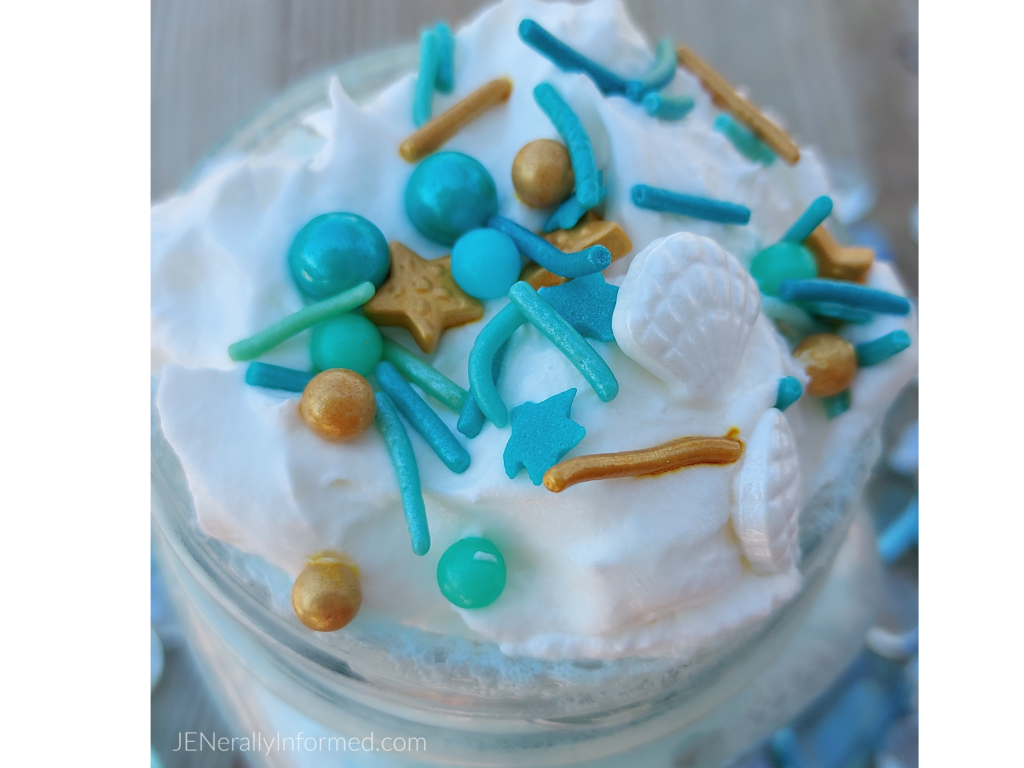 And that's all you need in order to enjoy your own mermaid floats right at home!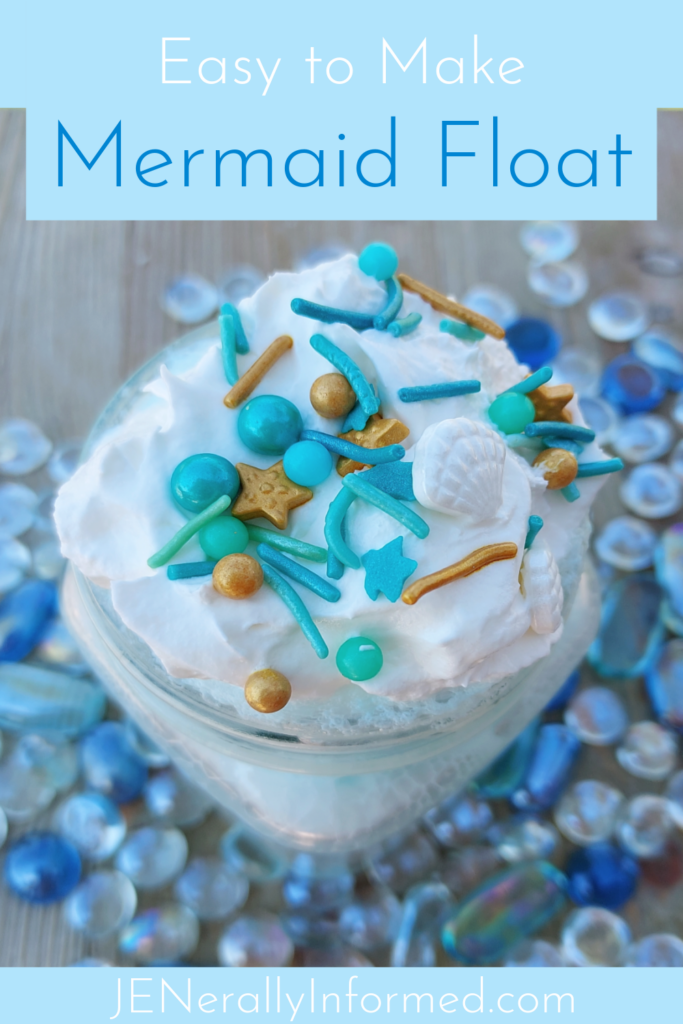 Love,
Jen

Go ahead and share this post, you know you want to!