The post contains affiliate links! Thank you for supporting JENerally Informed!
I have a little girl that lives for crafting. If you could see my house right now, you would see scraps of papers here and there where she is in the middle of some grand masterpiece. I try to clean up the papers and crafting detritus (because it drives me crazy), but she just starts right back at it, mostly when it looks too tidy I think….
Anyways, this week I suggested we try something that didn't maybe kill off quite so many trees as her typical crafting projects and she agreed.
Together we have been making the most amazing smelling soaps and it has been a lot of fun. and really easy too!
Take a look!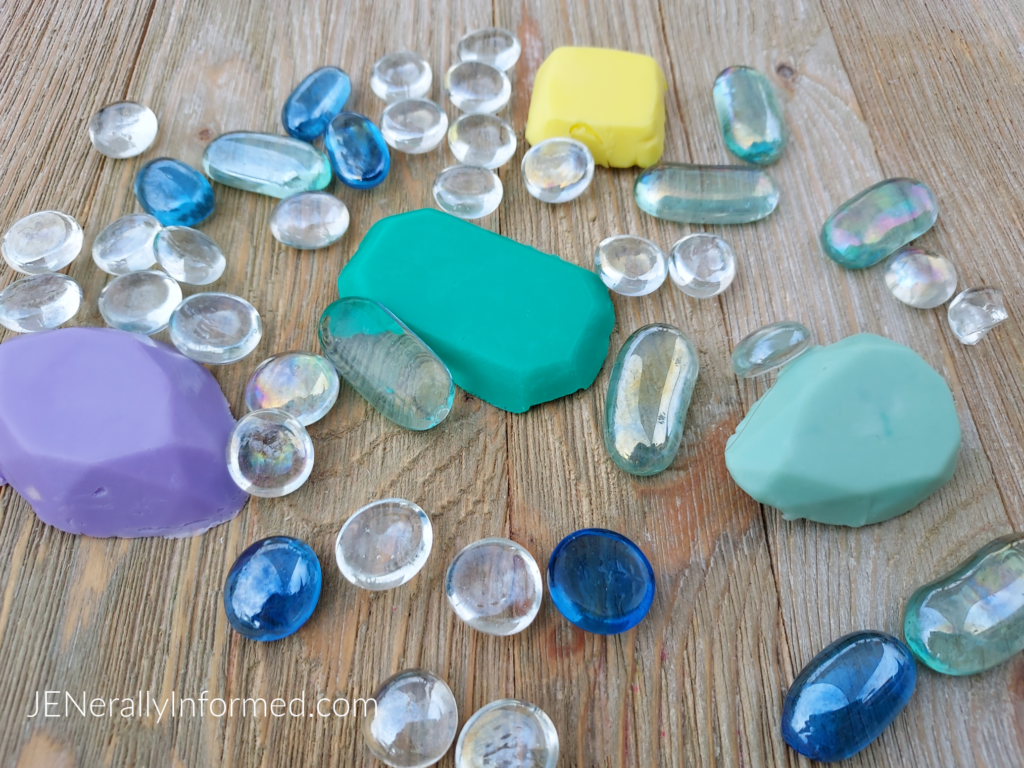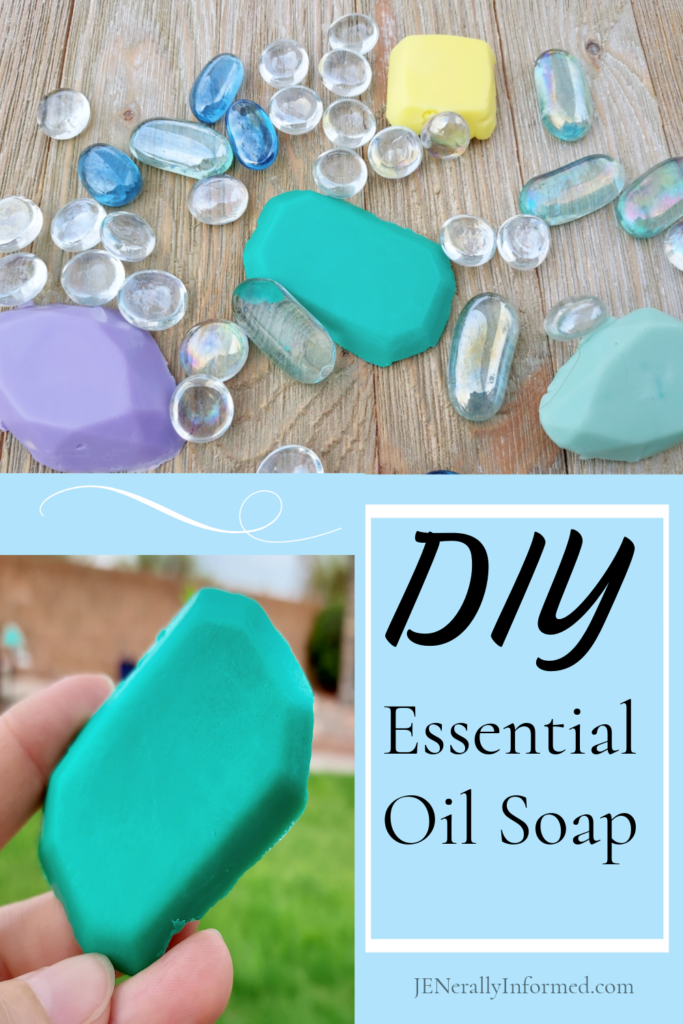 Before we began, we looked up a lot of soap-making options and recipes. Since we were newbies, we decided to go this route and buy the ready-to-go glycerin Soap. We got ours on Amazon. Don't forget to grab some of the colorants and soap molds as well! There are so many pretty molds. We went pretty simple and just went for "glittering jewels" shapes, but next on our list to make are some soaps with flowers and more!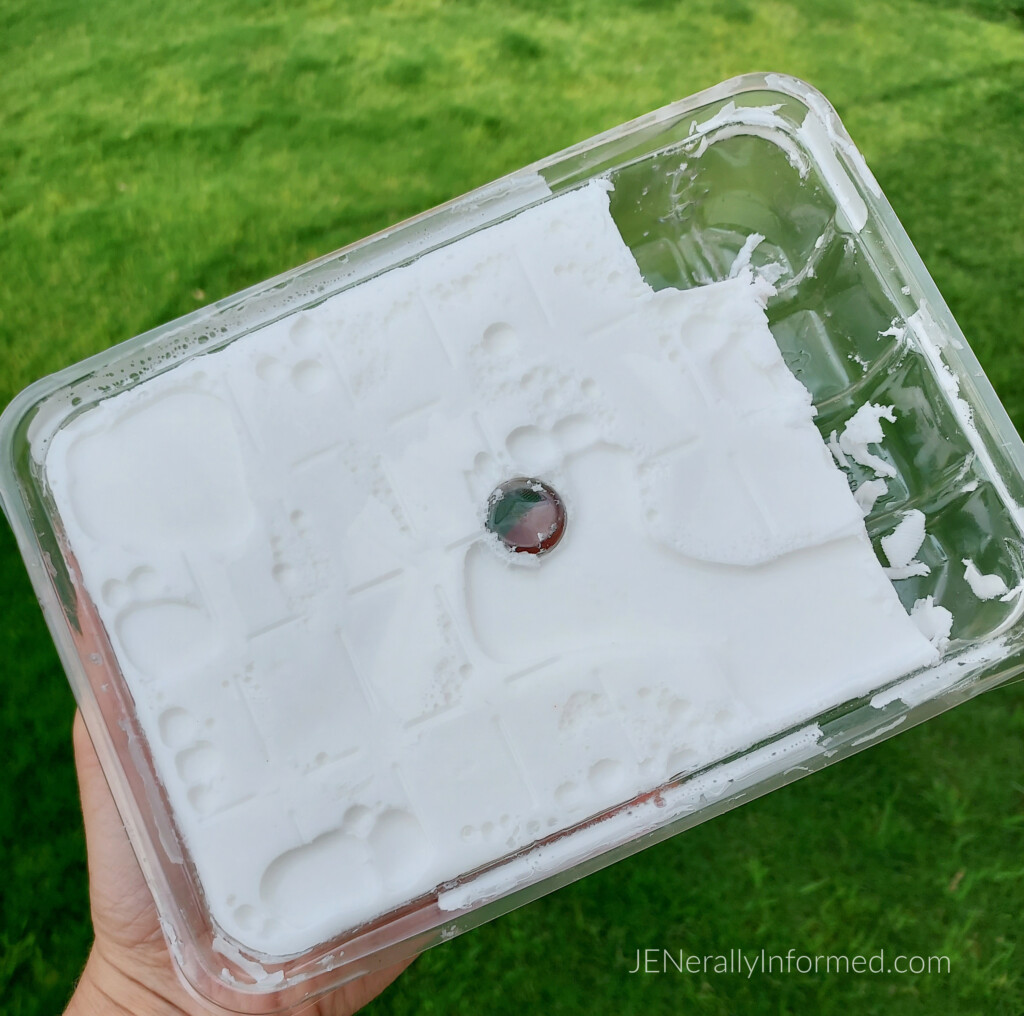 To make your soap, you simply put one of the squares in a microwave-safe bowl for 30 seconds. Take it out quickly and add a few drops of the colorant and about 5 to 6 drops of essential oils. If it starts to harden before you are done mixing, simply pop it back in the microwave for a few seconds. Pour your thoroughly mixed soap mixture evenly into your mold and let it sit and cool for about 40 minutes. Lastly, pop the soap from the mold and enjoy!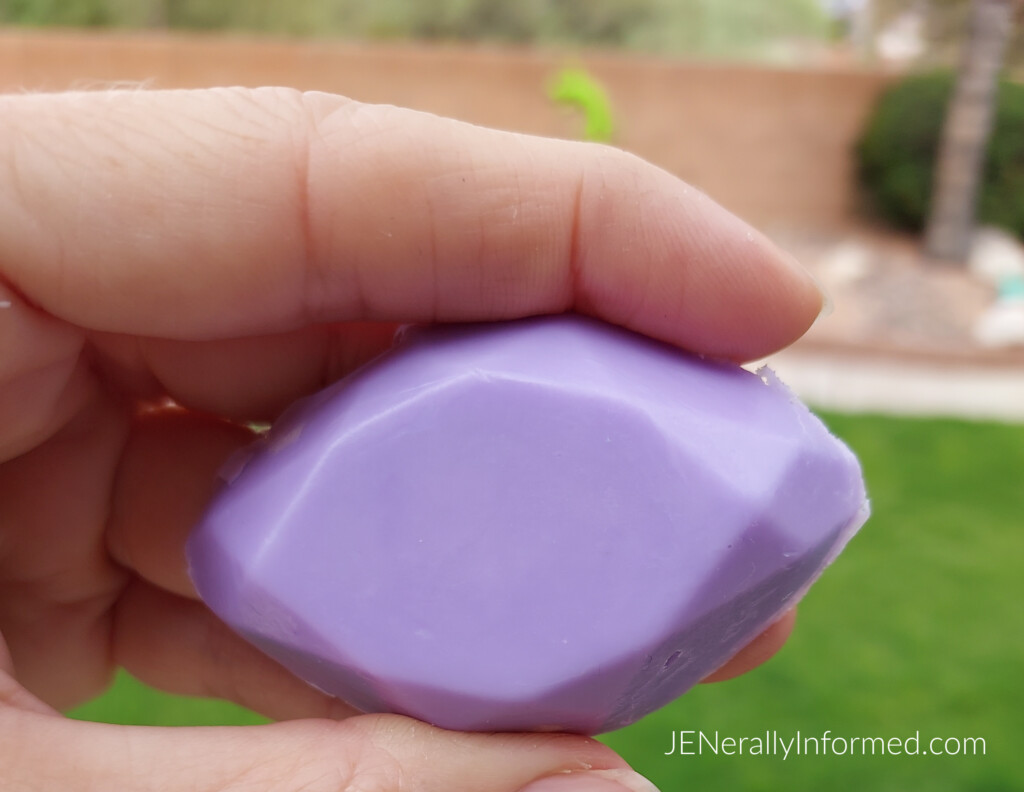 Some of the Young Living Essential Oils we used were:
Vanilla
Orange
Lavender
Lime
Lemon
Tangerine
I think though, you could use almost any essential oil that your heart desired!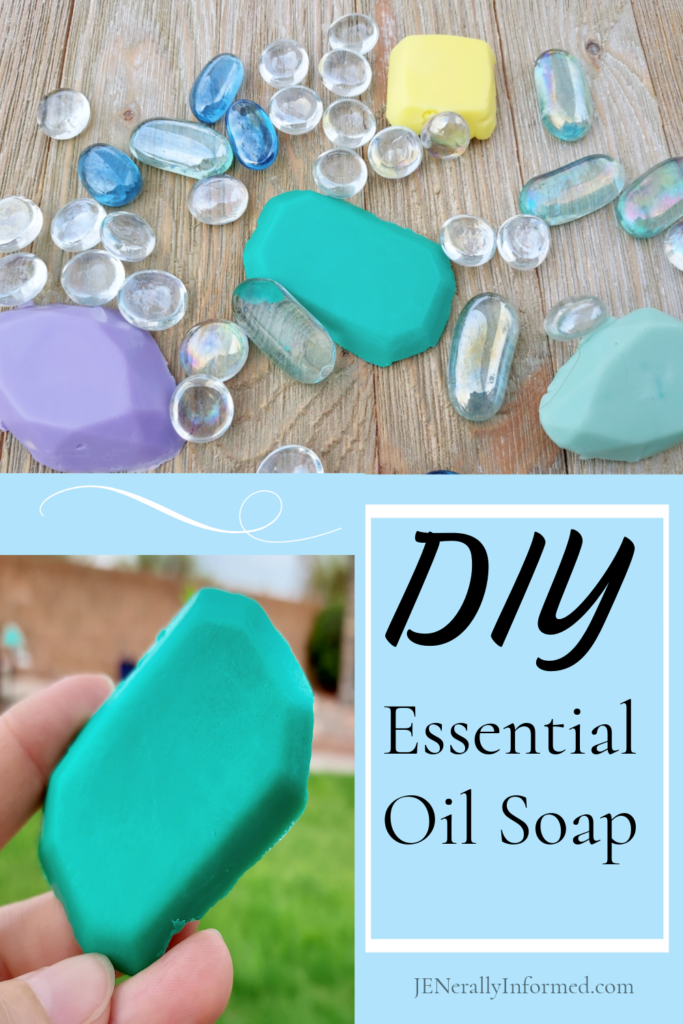 As a side note, my little crafter woke up this morning and is all ready to go with new ideas for soaps. What have I done?! I think I might be sharing quite a few of our creations here as we go :)



Love,
Jen

Go ahead and share this post, you know you want to!