This post contains affiliate links. Clicking on and purchasing from these links supports everything I do here at JENerally Informed. Thank you!
Do you guys remember back in Spring when I solidified my love for all things rag wreath by making this adorable Spring-inspired rag wreath? Isn't it the cutest?! I had never made one before, but even though they look complex and time-consuming they are super easy to make! Plus buying one at the store will cost you over 30 plus bucks, and so making one is way cheaper.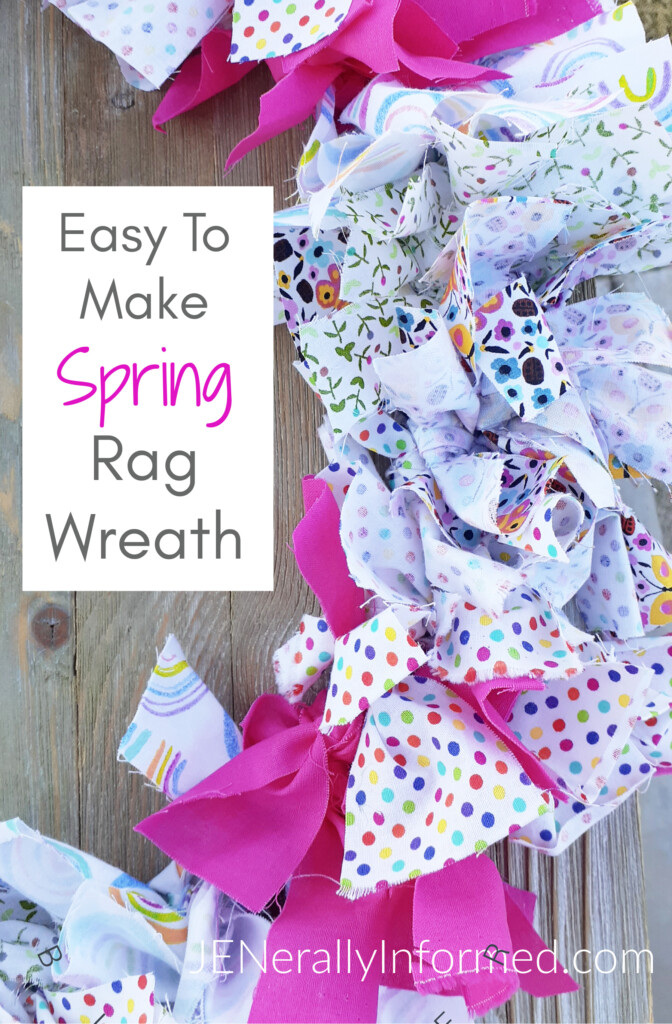 I have loved my rag wreath so much that I didn't want to take it down, but the 4th of July is coming and what better way to bring in a little red, white, and blue than with an adorable new rag wreath!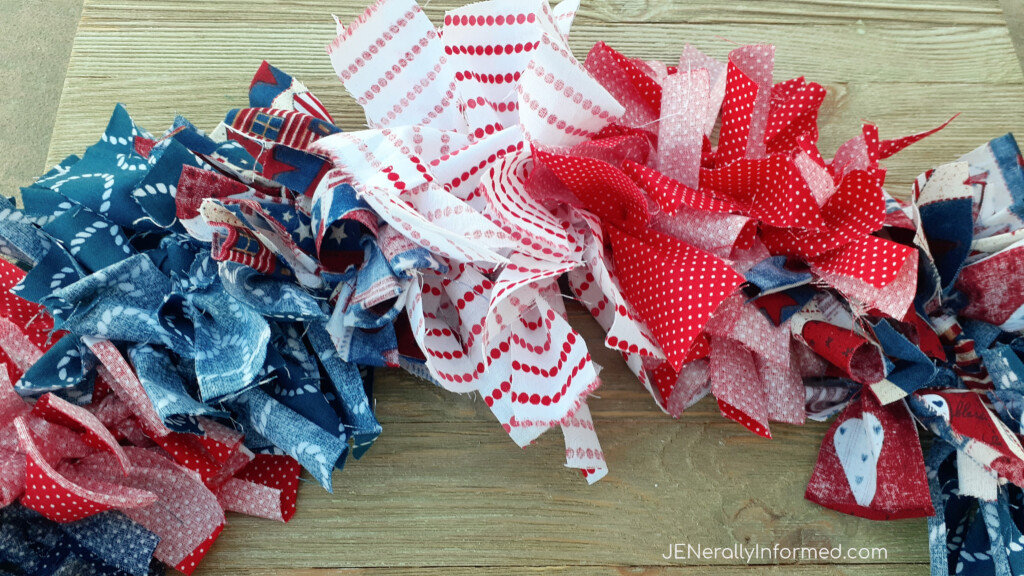 You guys all know how much I love the 4th of July, because my birthday is on the 3rd of July! So are you ready to deck your own halls and doors with a little slice of this cute Americana?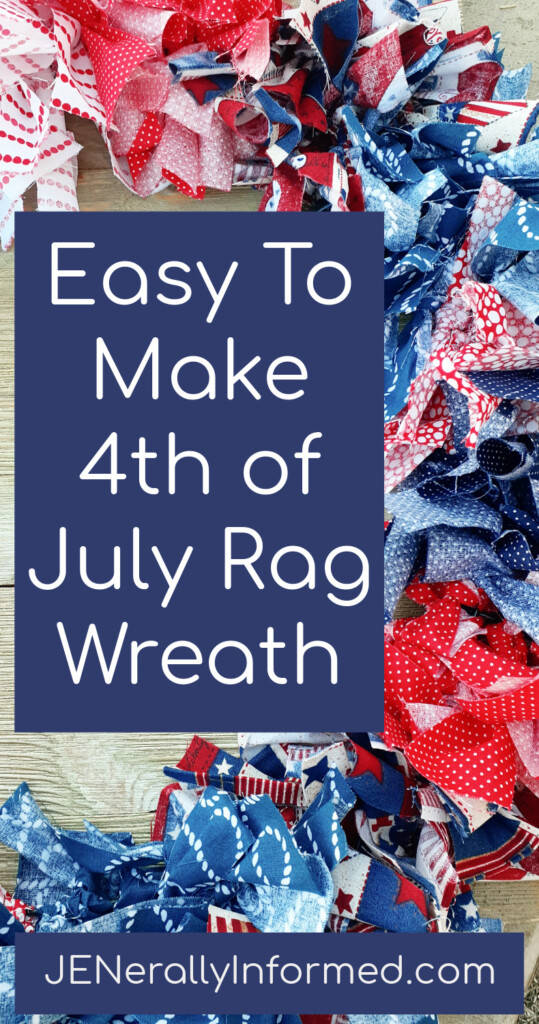 For this wreath, I actually repurposed some Valentine's Day red-colored fabric pieces I had sitting around and grabbed about 3 new blue-colored fabric squares at my local craft store. With the purchase of the wreath form, I was out about 8 bucks! You can also buy the forms pretty easily in a 2-pack on Amazon.
To make this you really only need the fabric, a form, and a good pair of scissors, plus a really great movie to watch while you tie your pieces to your form. Here is a picture of my Spring rag wreath materials. It's the same for the 4th of July wreath, just with different colors.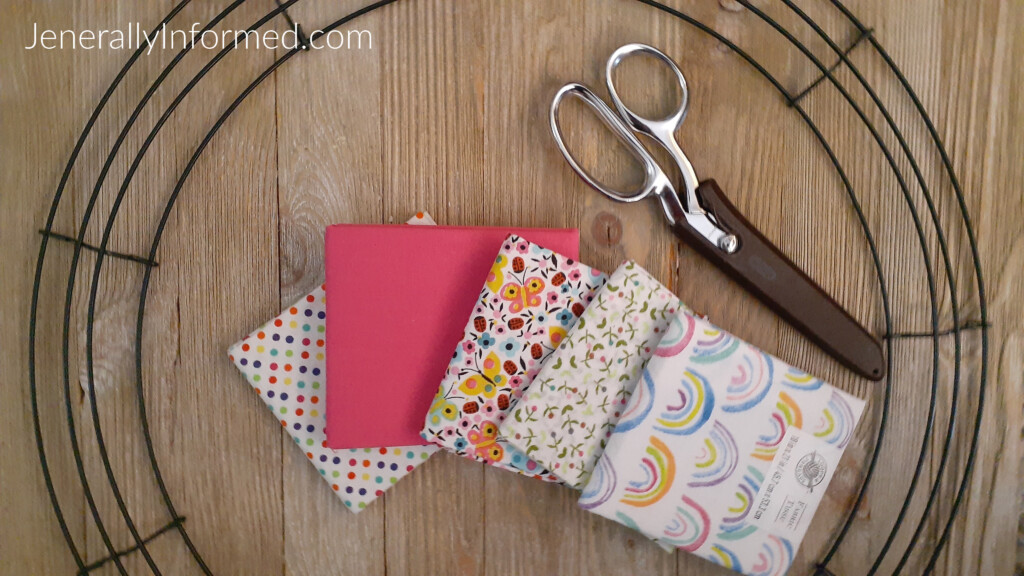 On this wreath, I decided to make a little bow at the top of it by adding in a new color of the fabric that I did not repeat. That little splash makes a perfect bow!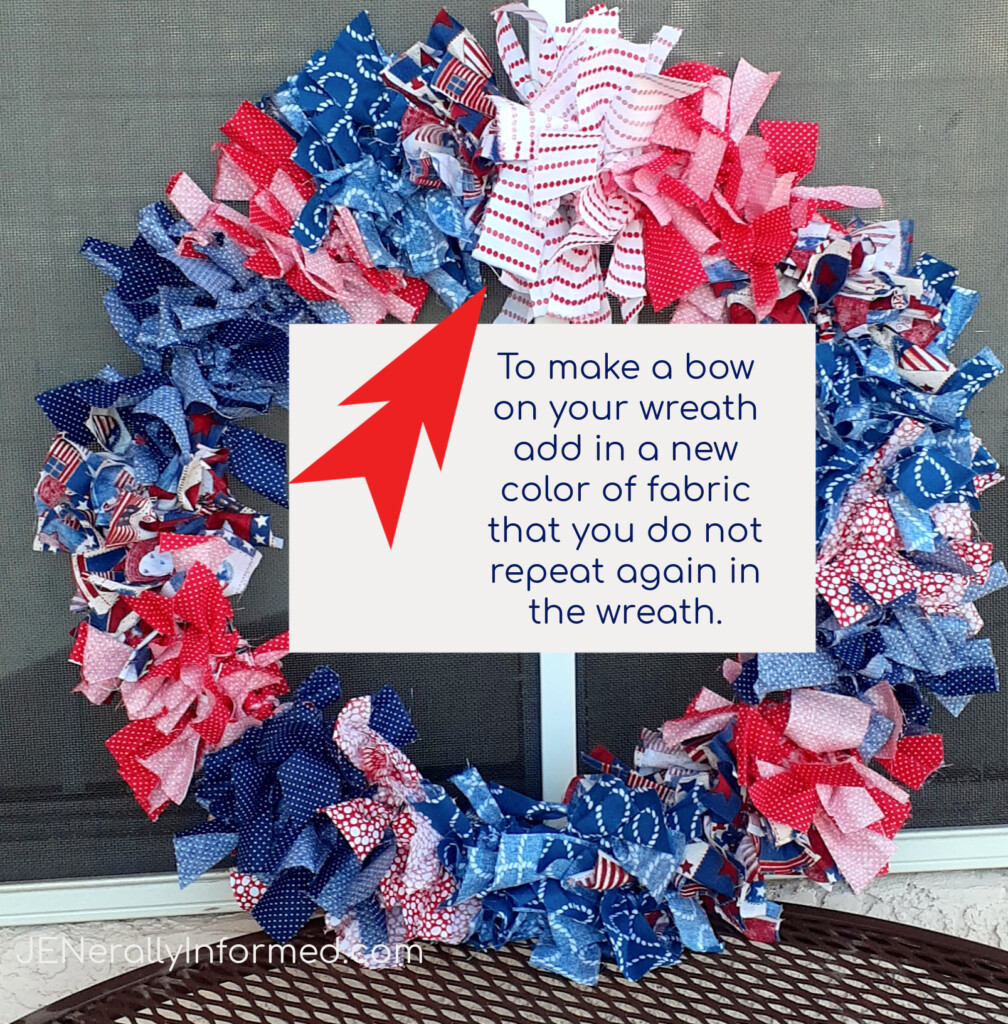 For the rest of the wreath cut the fabric squares from the longest part of each square in about 1 1/2 inch thick pieces and then cut each of those long pieces again in half. Then in a rotating pattern, tie the fabric strips onto one of the different wire portions of the wreath. Each of my color blocks needed about 10 ties of the same color before you move onto the next section.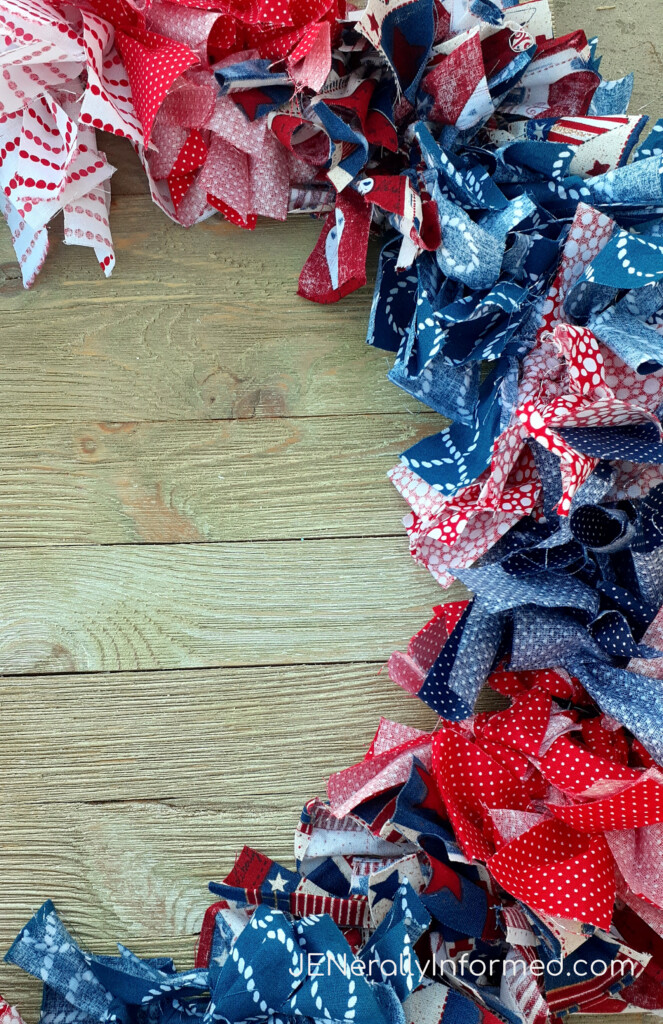 I used in total about 6 of those fabric squares that I showcased in the materials picture earlier in the post. Making the entire wreath took about an hour to tie on all of the pieces. The process of cutting and tying the fabric strips is really calming and cathartic too! So you end up with an awesome wreath and feel relaxed when you are done!

I hope you enjoyed this super easy and fun craft. My favorite and only kind of crafts :)
Thanks for stopping in and happy summering!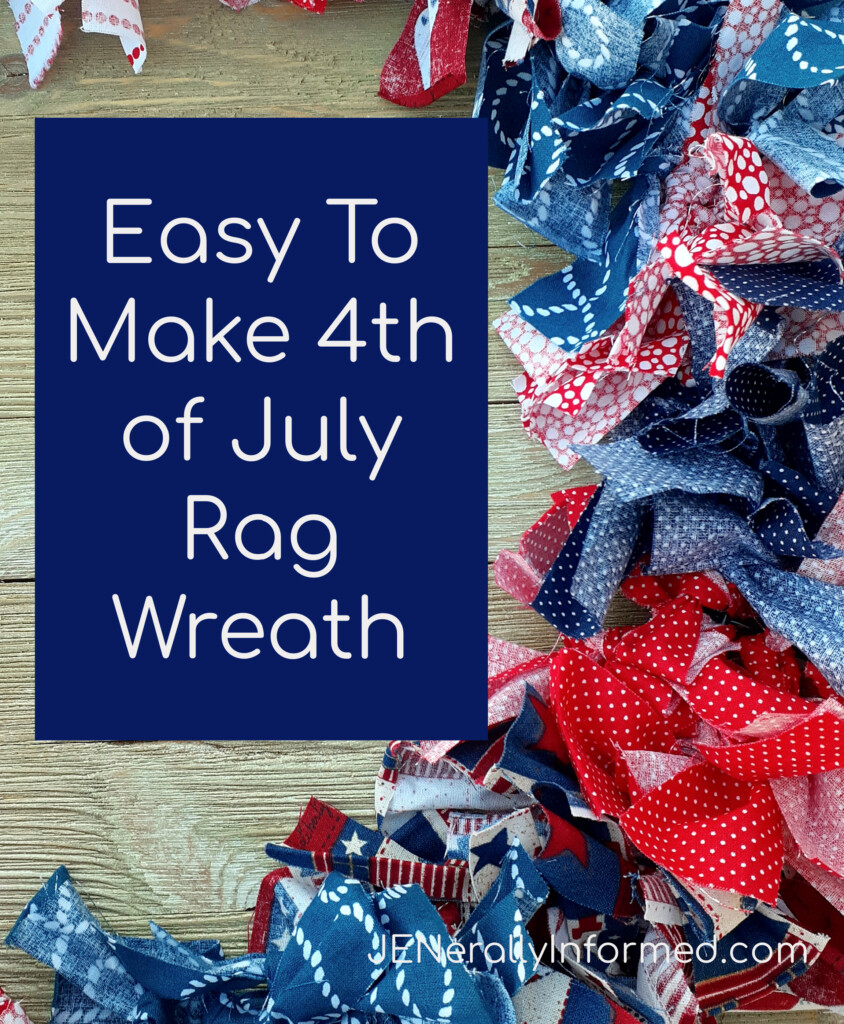 Love,
Jen

Go ahead and share this post, you know you want to!