The end of the school year always brings a flurry of activities and themed spirit-wear days. This week we discovered as we were going through our old dress-up collection many of the superhero-themed dresses we used to have no longer fit my 8-year-old daughter. This was going to be "no-bueno" since the next day's theme was to dress up as your favorite superhero. So, with a quick trip to the craft store, and with the help of my handy glue gun, we crafted her a one-of-a-kind superhero shirt in less than 15 minutes! Take a look!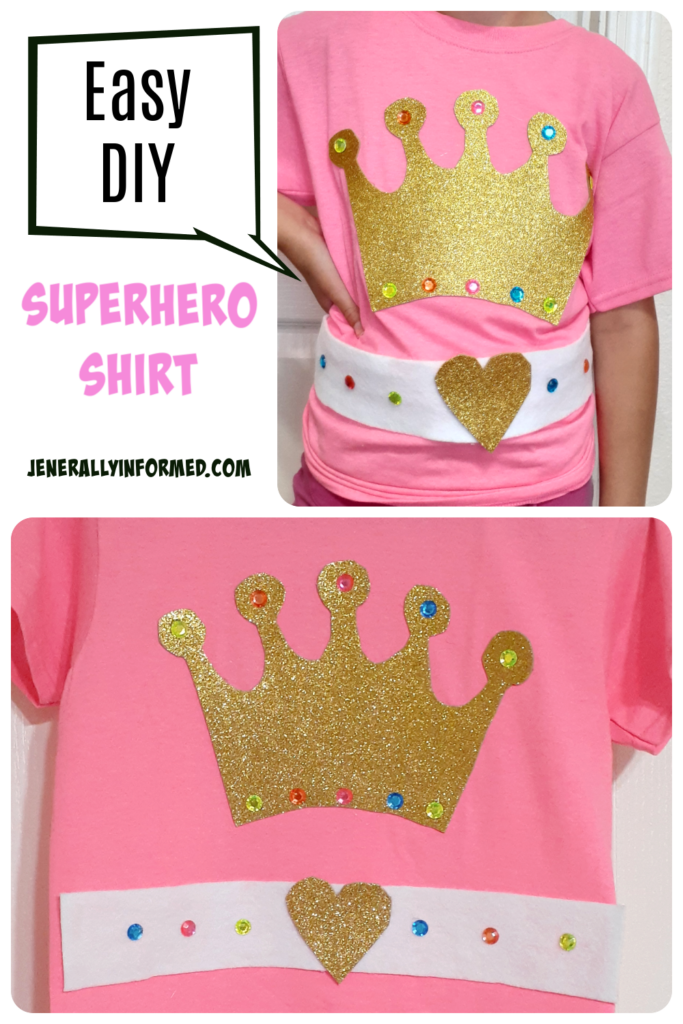 Making this was really super easy and you need only a few materials. Winning, right?!
Here are the supplies you will need:
Child's size plain tee-shirt, in the color of your choosing
A large piece of felt or adhesive decor sheet like the one we used for the crown
Some bling, like the jewels we used
An additional large piece of felt, in the color of your choosing
A Glue gun
Before we started, I asked her what her super-power was going to be, and she said princess-power! So now armed with her super-secret (maybe not so secret) superhero power, I was able to craft the large emblem on the center of the shirt that would display her power. The beauty of this shirt is that you can ask your child what they feel is their superpower and use that as the emblem. Is it kindness, then cut out a large heart! Do they love bugs, draw a large bug! Do they love cars, cut out the shape of a large car.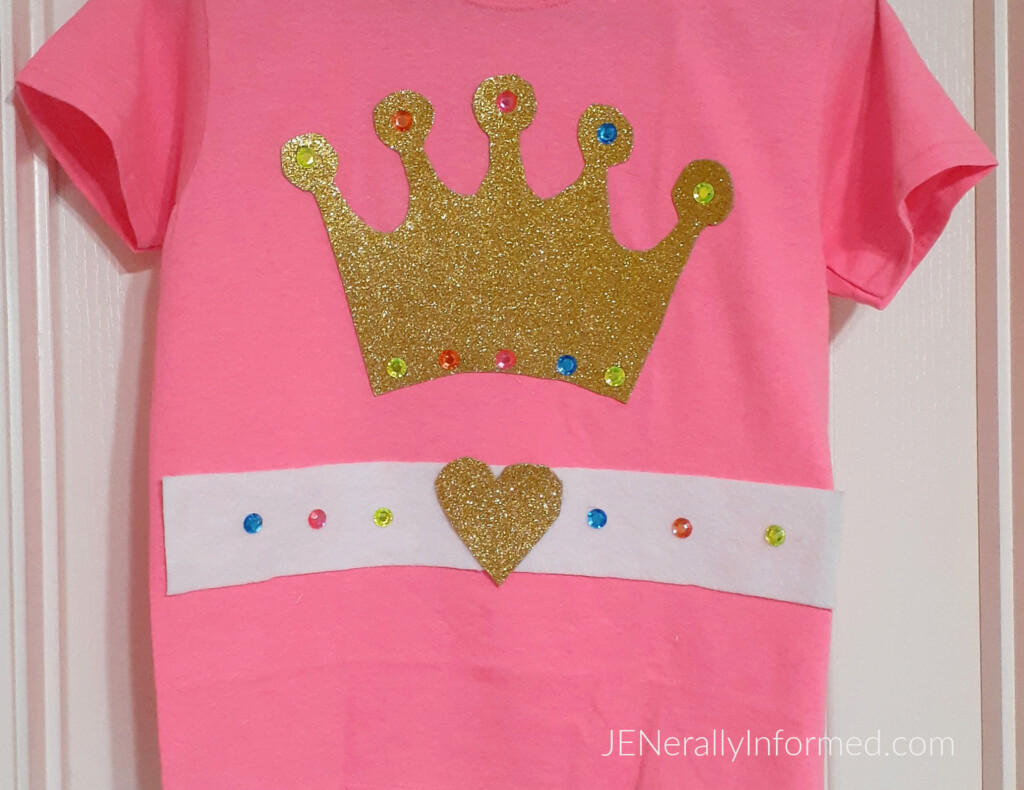 Your child can pretty much choose anything as their super-power!
Next, up every superhero needs a belt, but since "we" don't like real belts around here, we improvised and made our own!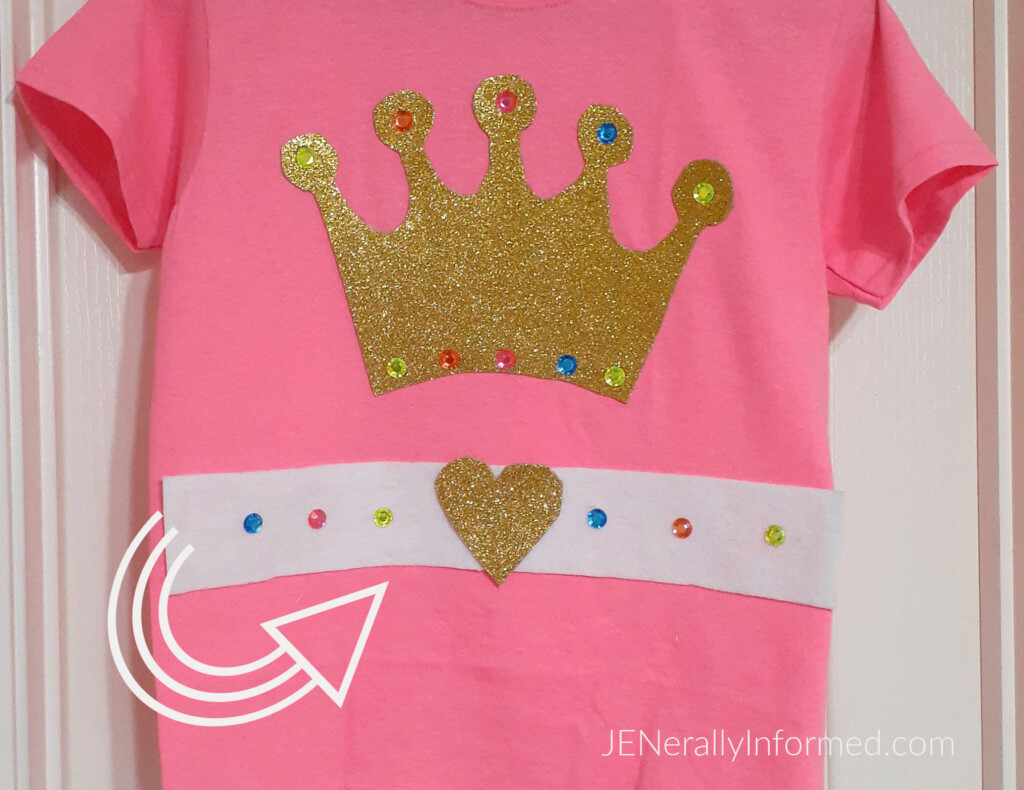 For this, you will need that extra piece of large felt. We cut out about 2-inch thick long piece and attached the felt piece with a glue gun to the area that matched up to where her waist as in the shirt. We cut our own belt buckle out of a leftover piece of the display emblem and blinged up the rest of the belt with jewels, and voila, Finito!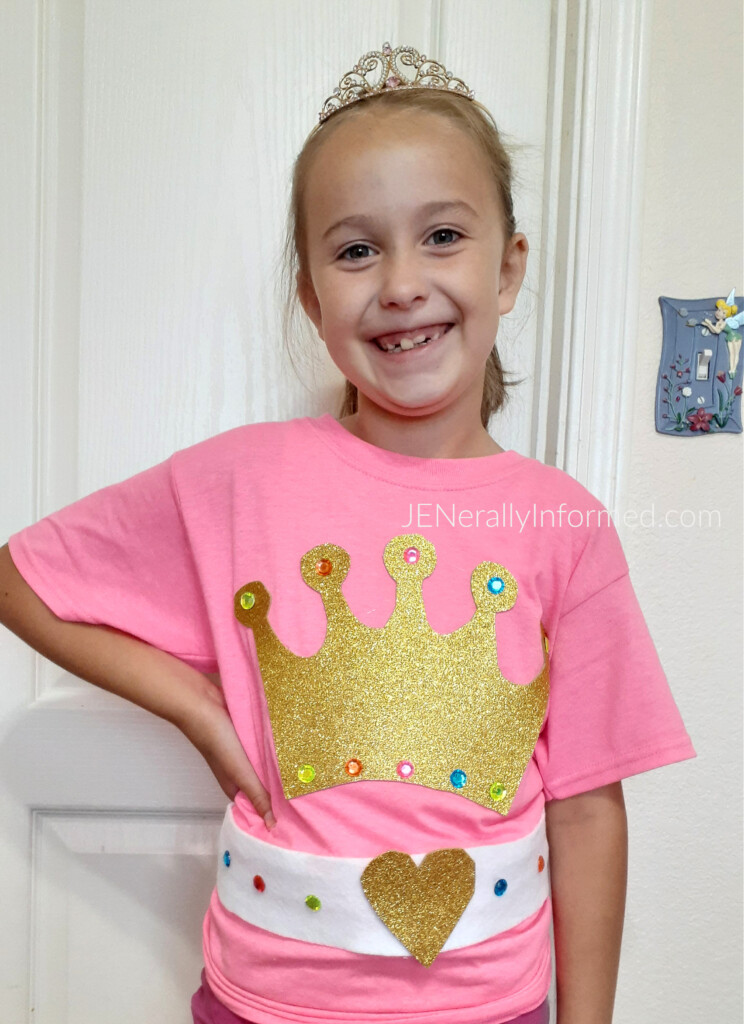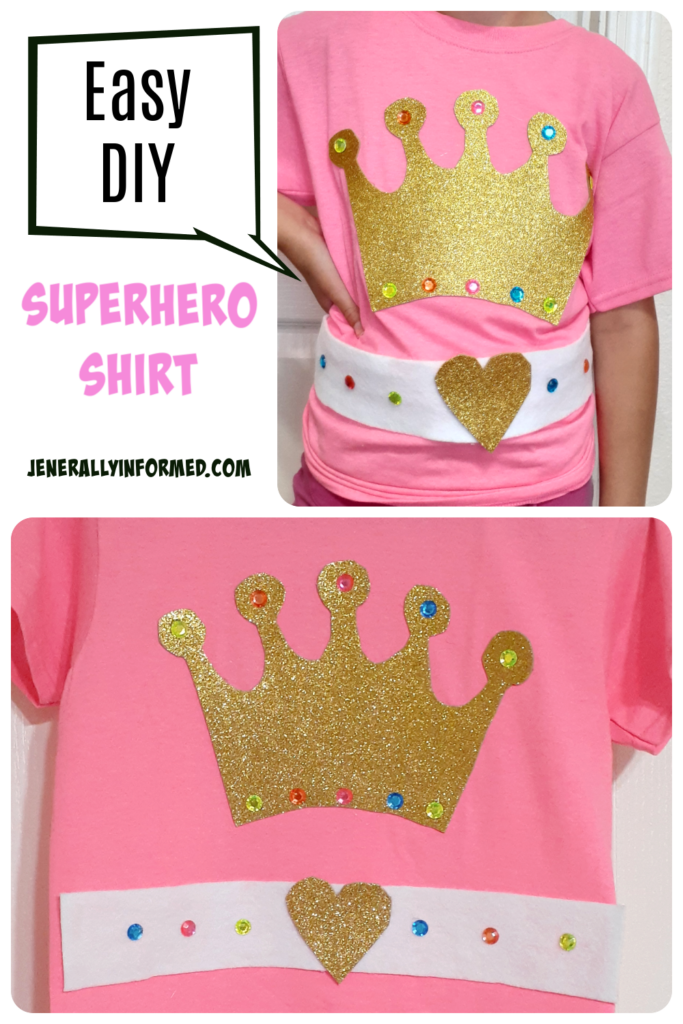 Thanks for stopping in, and hopefully this helps your mini-superhero to, "Fight for truth, justice, and the American Way!" Double points for you if you can tell me which Superhero said that!



Love,
Jen

Go ahead and share this post, you know you want to!