This post contains affiliate links.
On a recent shopping trip to my favorite Tar-Jay, I saw these adorable little Valentine's Day pillows. I almost plonked a few in my cart, but then noticed they were like 20 plus bucks each! Since I am thrifty, more like cheap, I looked the pillows over and thought to myself I could make something like this with fabric scraps that I just have sitting around collecting dust. Thus saving myself a little moo-lah which everyone needs these days, right?
So today I am excited to share with you the easiest hack for making a Valentine's Day pillow Evah, and maybe even save you some money too! In fact, you could probably take this same hack I am going to share with you and make dozens of themed pillows for every holiday! Easy side hustle job, right :)
Alright enough talk, it's time to introduce my Valentine's Day pillow to the world!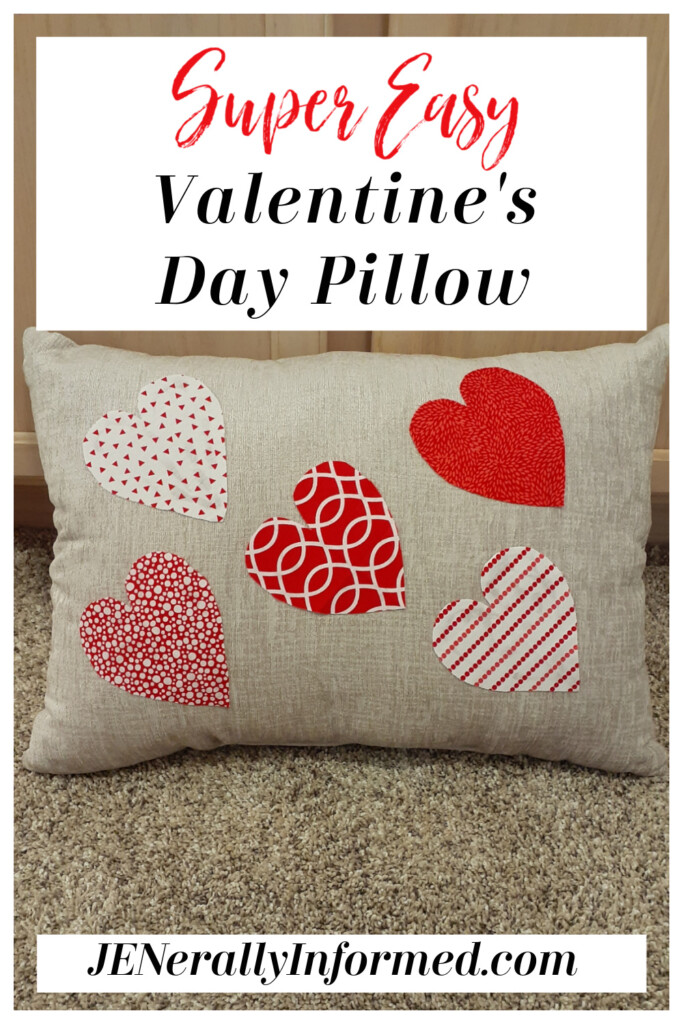 Isn't this super cute?! My total investment time was about 20 minutes and the cost to make this was only about 7 bucks for the pillow I picked up. That's like a savings of 10+ bucks, plus I got to be crafty and lazy all at the same time. That's winning at life right there folks!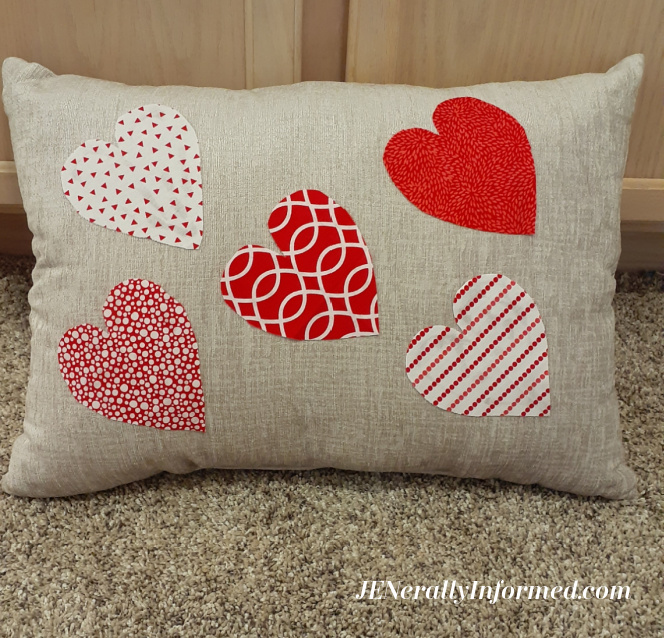 To make this you will need the following items:
A small pillow (the size or shape is really up to your preference)
Fabric scraps in red and white since this is a Valentine's Day-themed pillow
A good pair of scissors
Fabric glue like this HERE
To make your pillow, you should first make yourself a pattern size heart to use so that all of your other hearts are the same size.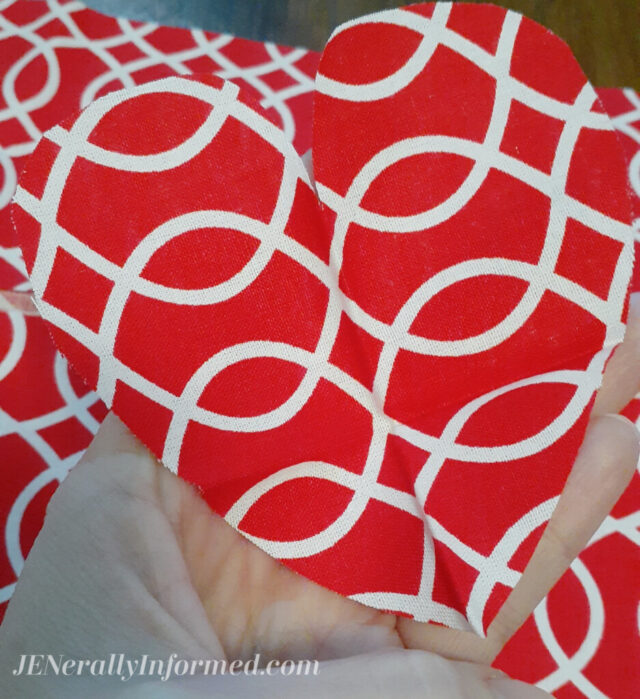 Cut out as many hearts as you would like there to be on your pillow, and then iron the fabric pieces. Make sure you don't skip this step since you don't want any funky creases on your heart print pieces.
Apply fabric glue onto the back of the fabric hearts and apply to the pillow where you want them to be.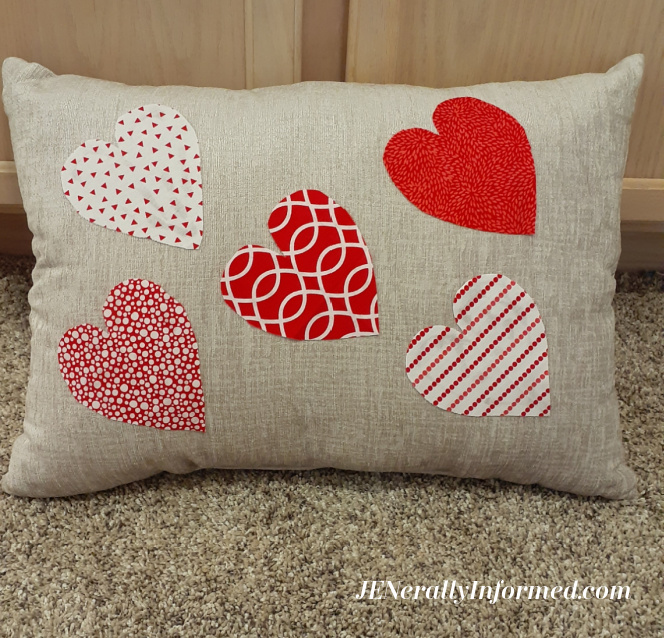 Voila! Done!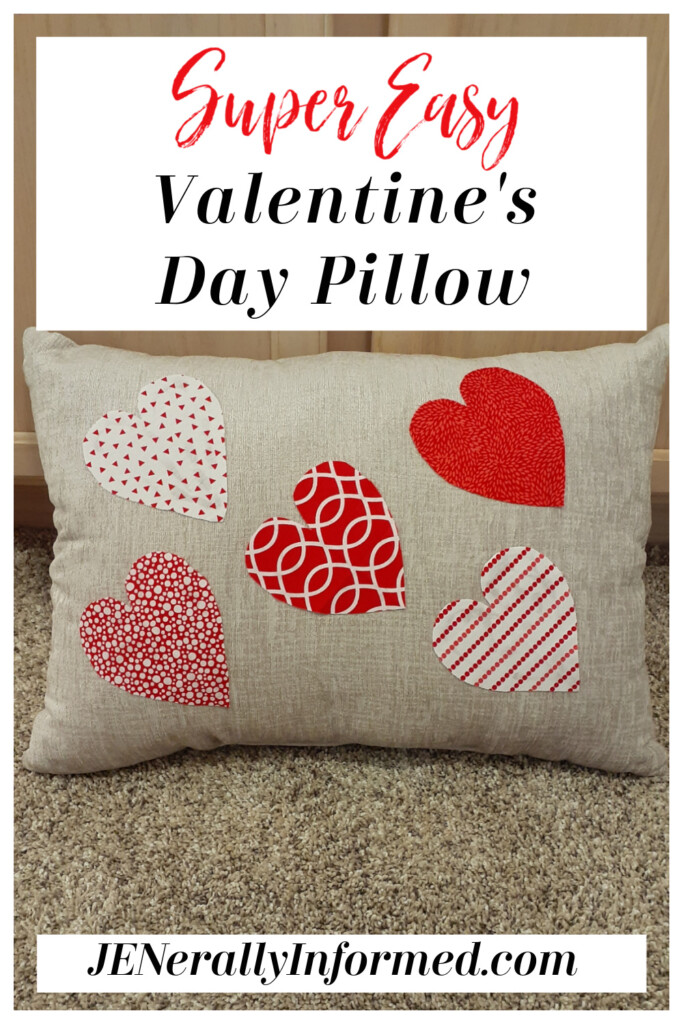 Liked this? Check out these other posts!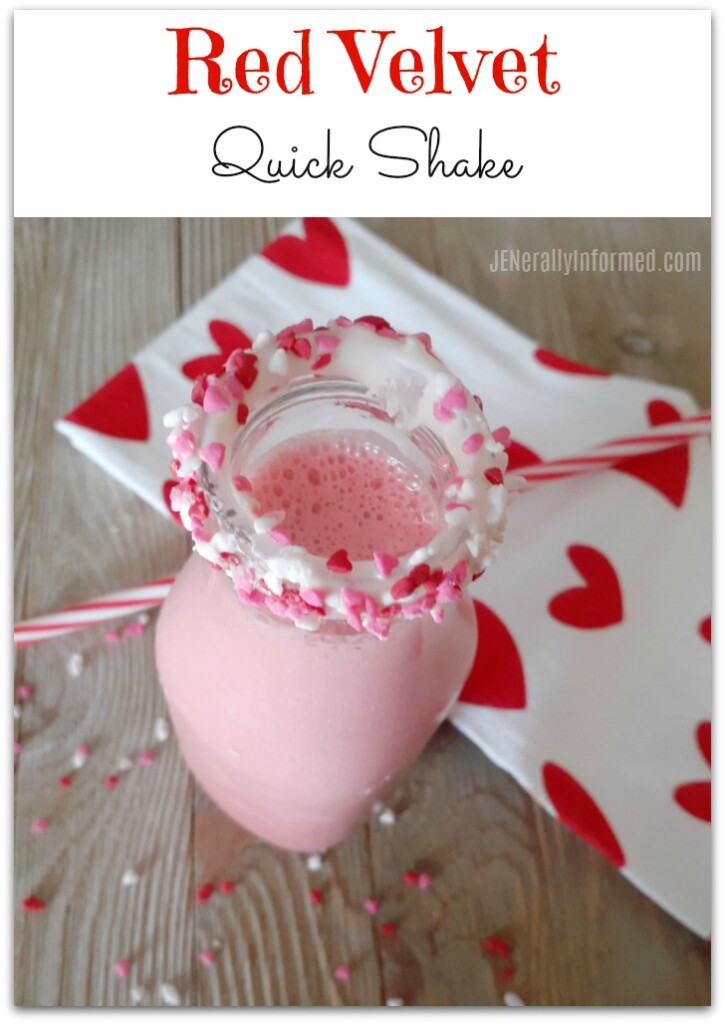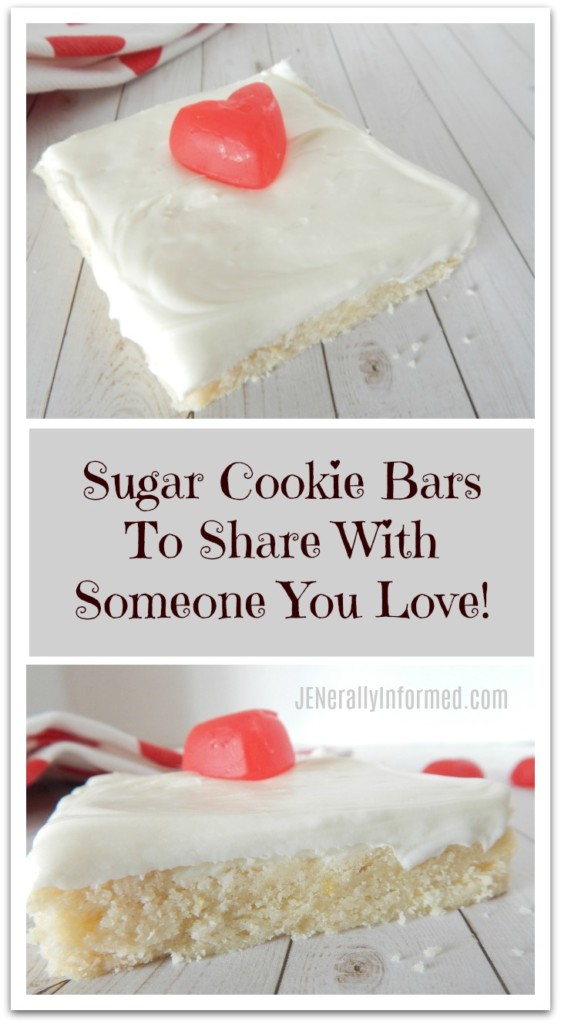 I hope you enjoyed this fun little craft and I hope you have much fun making many of your own holiday-themed pillows now!




Love,
Jen

Go ahead and share this post, you know you want to!